Looking for every day packed lunch ideas for work? We have got you covered with these 16 Best Packed Lunch Ideas. These Indian food recipes offer the best tiffin ideas for adults and are far from boring.
These lunchbox ideas are pleasantly packed with flavors from all over the world. The start of a new year is a great time for changing up our old routines. This year break away the monotony of packed meals and the basic Indian food recipes and try something unconventional.
After all, the packed lunch is the most substantial meal of a busy working day. And one cannot lead a healthy life surviving on a tasteless, greasy, unhealthy food of the office cafeteria.
Believe me, after a week of takeaway food at the office, you'll start thinking ideas for your lunch box. These 16 Best Packed Lunch Ideas for Work are simple, easy to follow and super delicious.
We have tried our best to provide Indian food recipes for most of the dishes shared in these lunchboxes. And over the period of time, will try to share the recipes which are not existing on the blog.
A brief explanation about the content of each lunchbox is mentioned next to the image along with the name of the dishes. You can either click on the links given to fetch the recipe for that particular dish or directly search those recipe ideas on our website.
Also, you can browse through the complete lunchbox ideas at our Pinterest Board dedicated to the 16 Best Packed Lunch Ideas for Work and for daily lunchbox update follow us on Instagram (@funfoodandfrolic).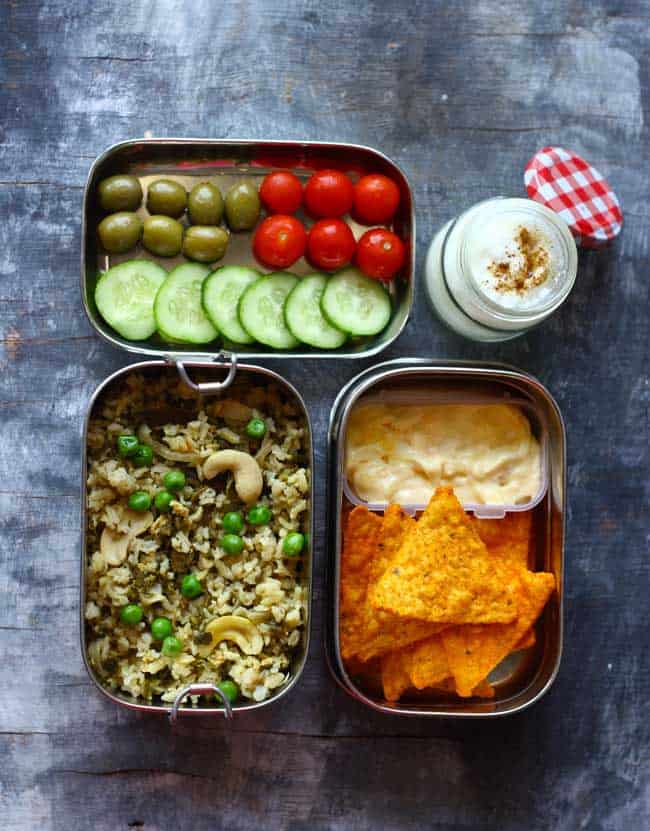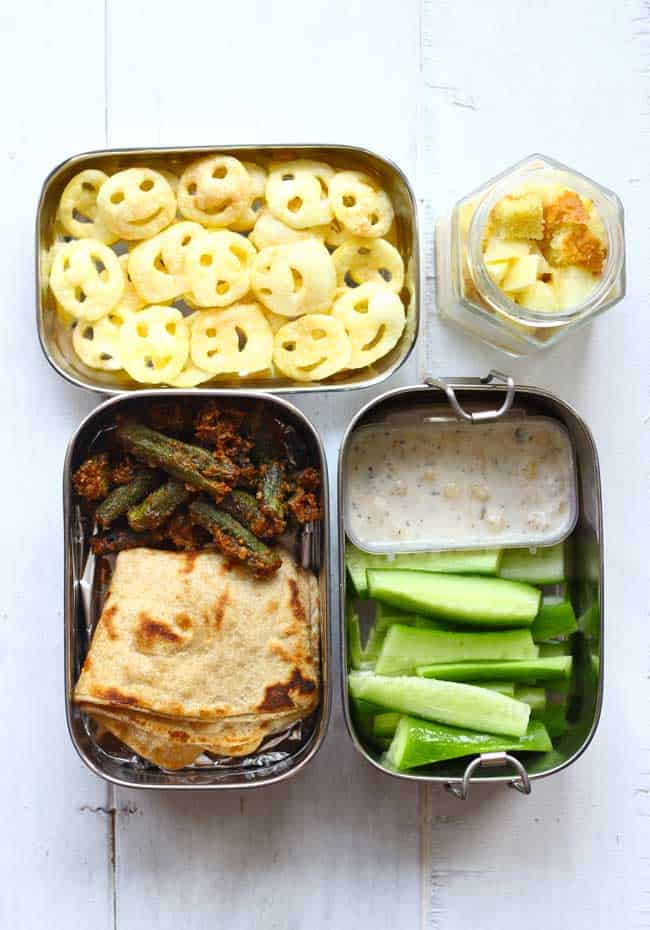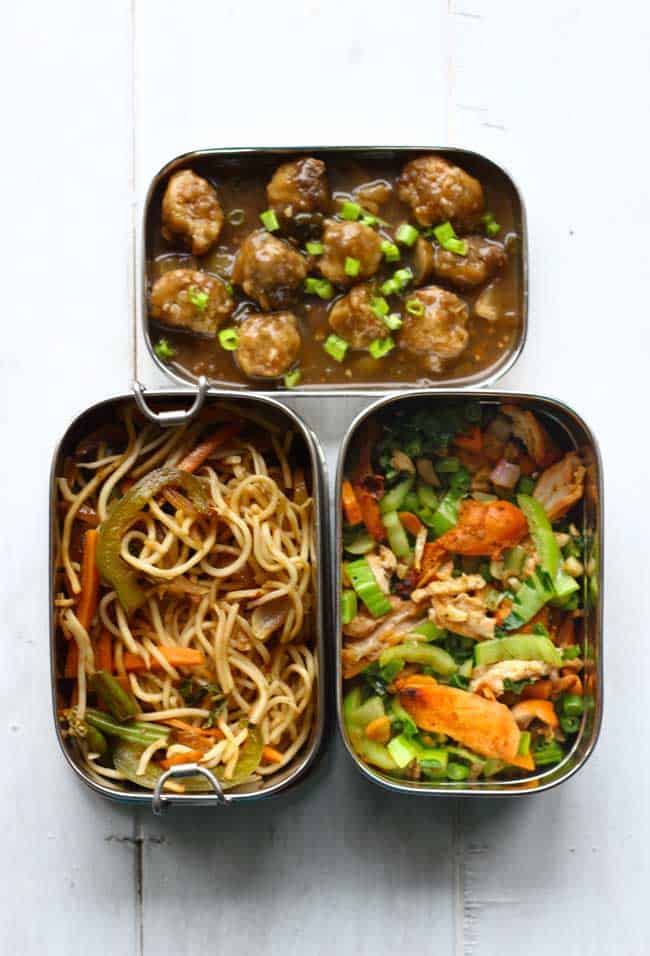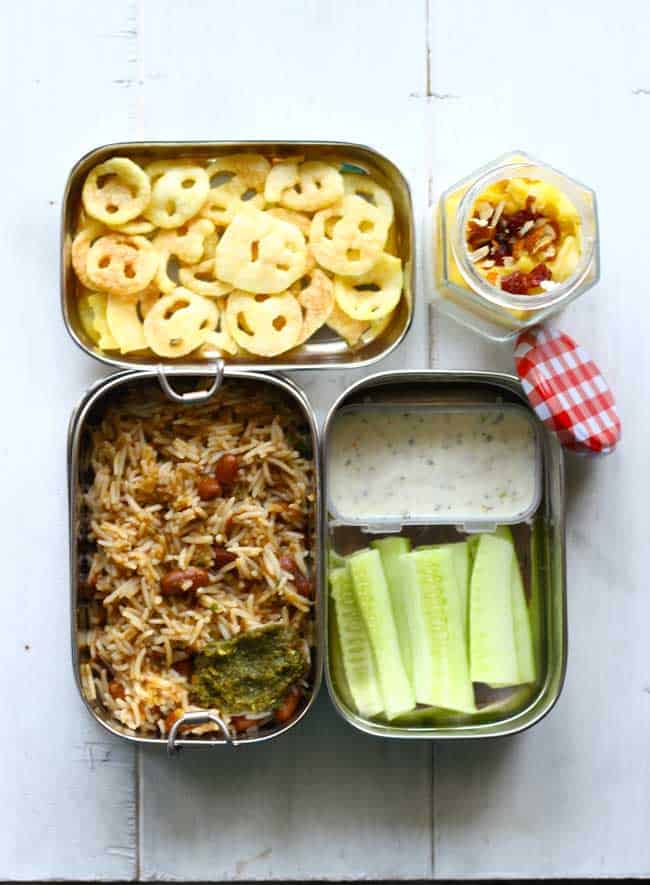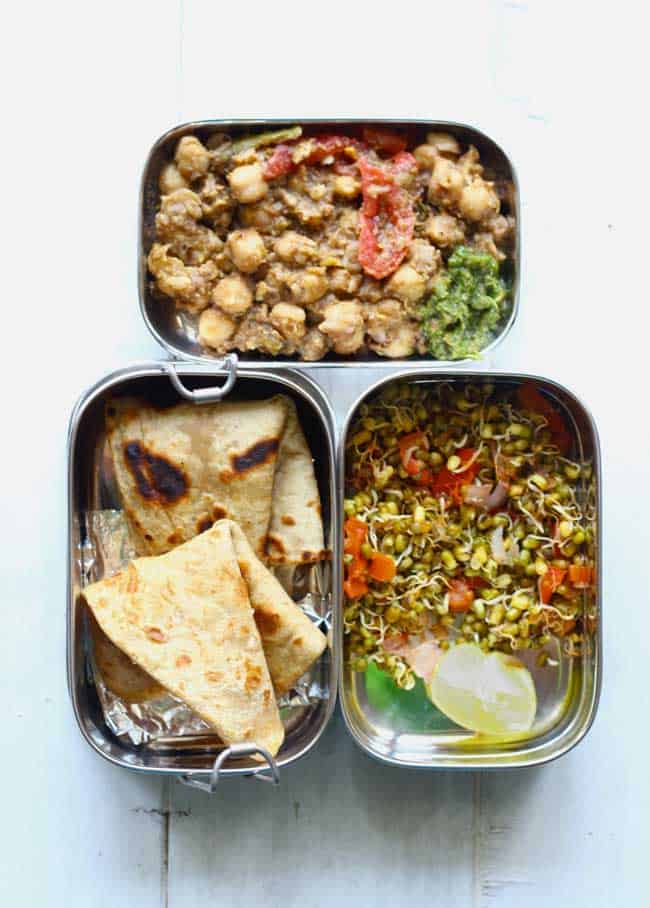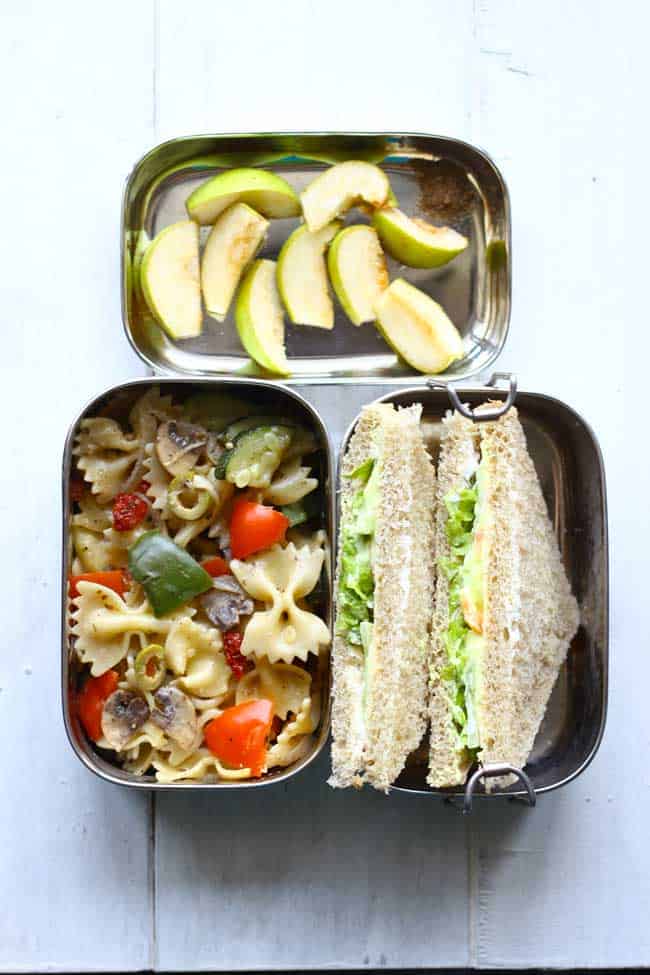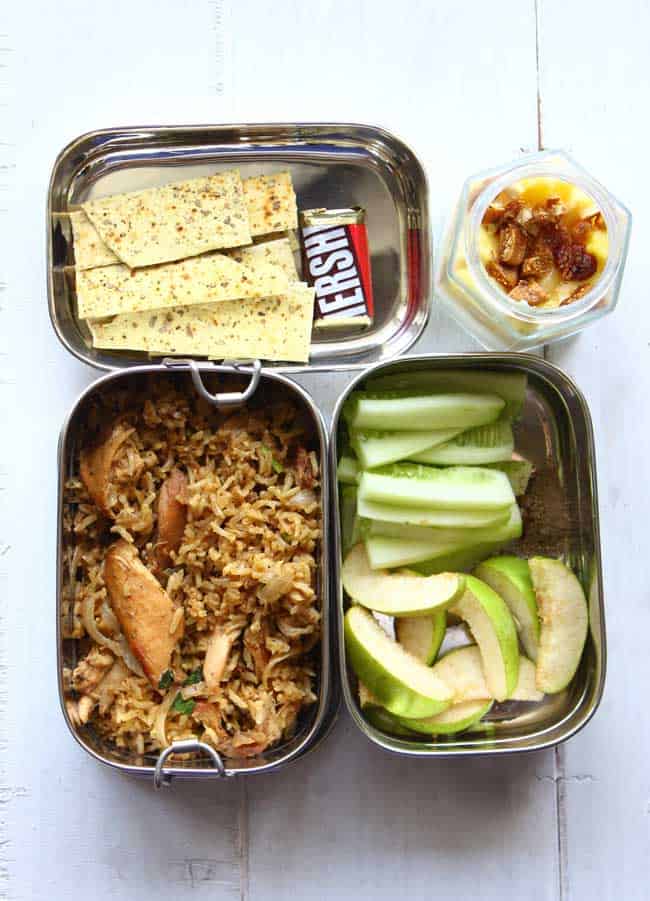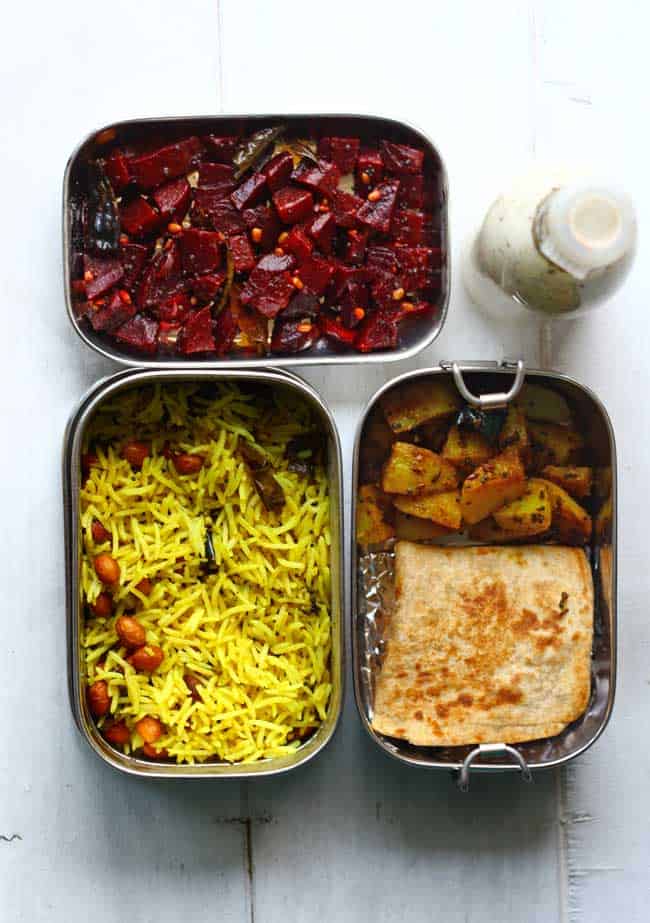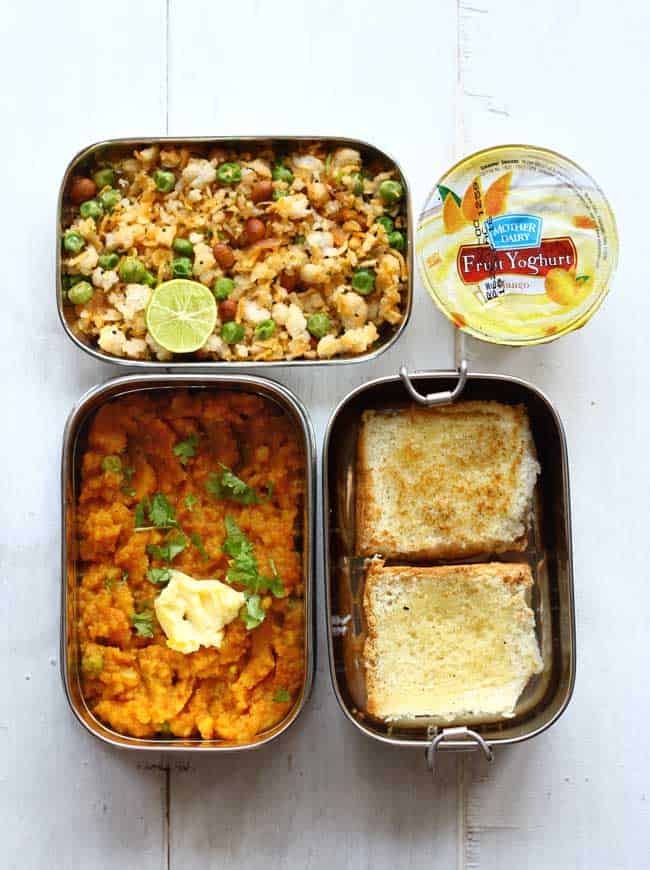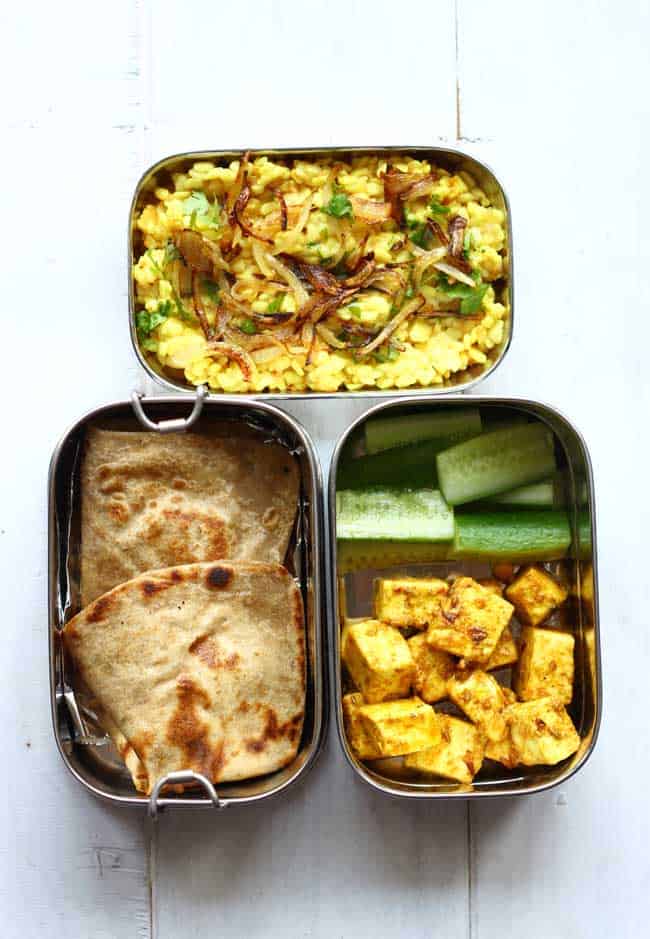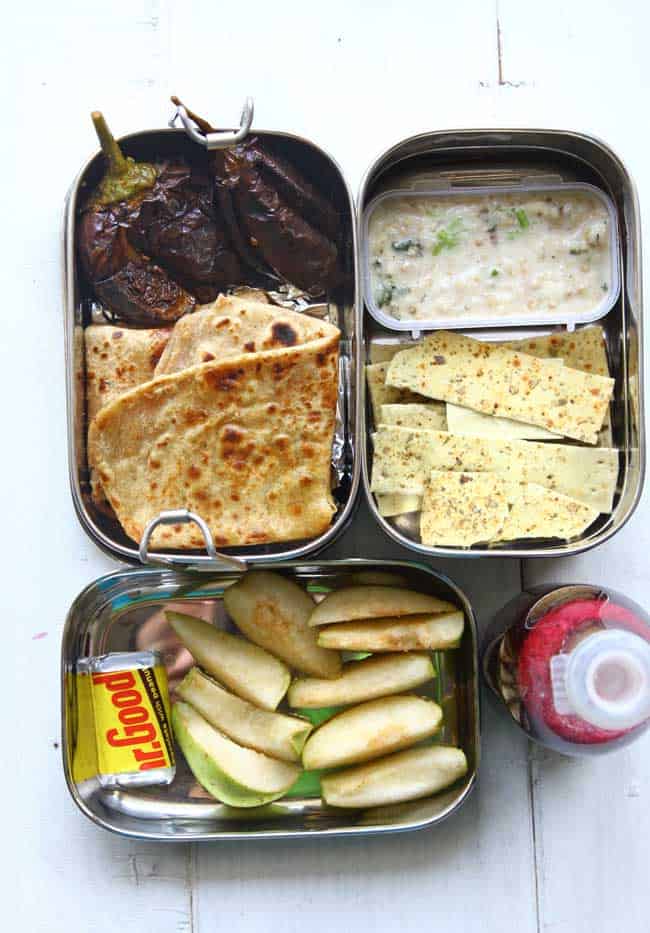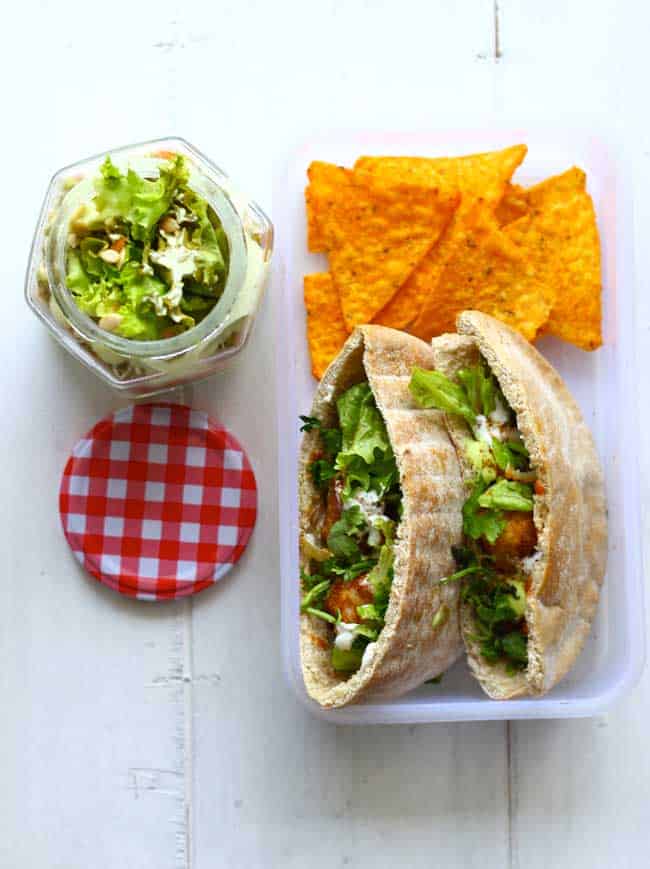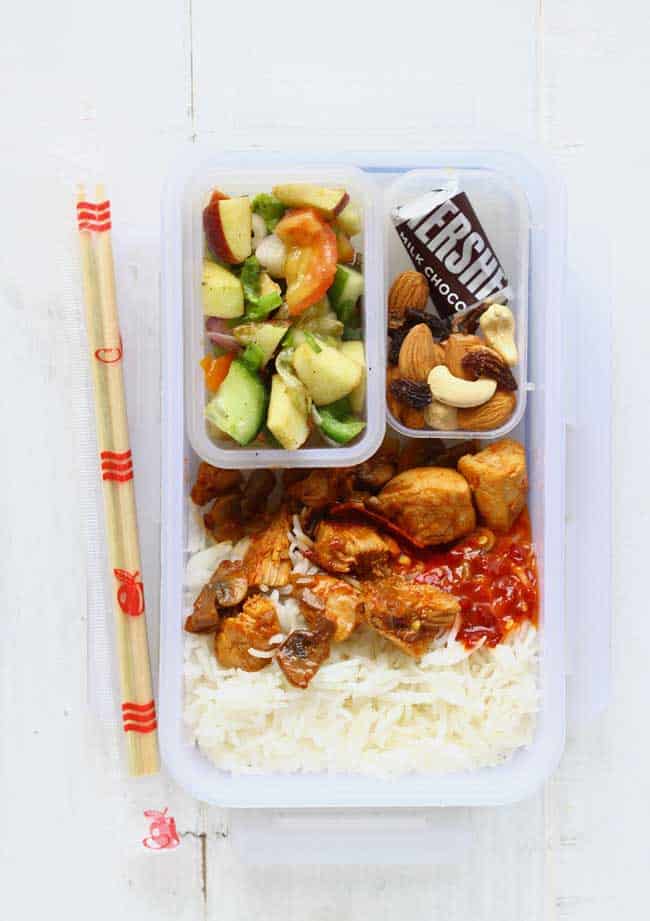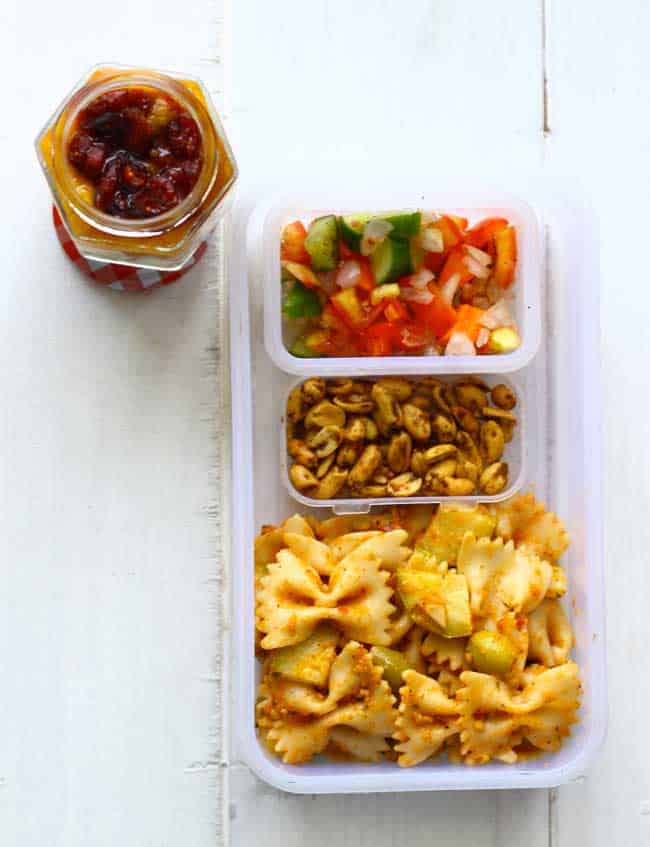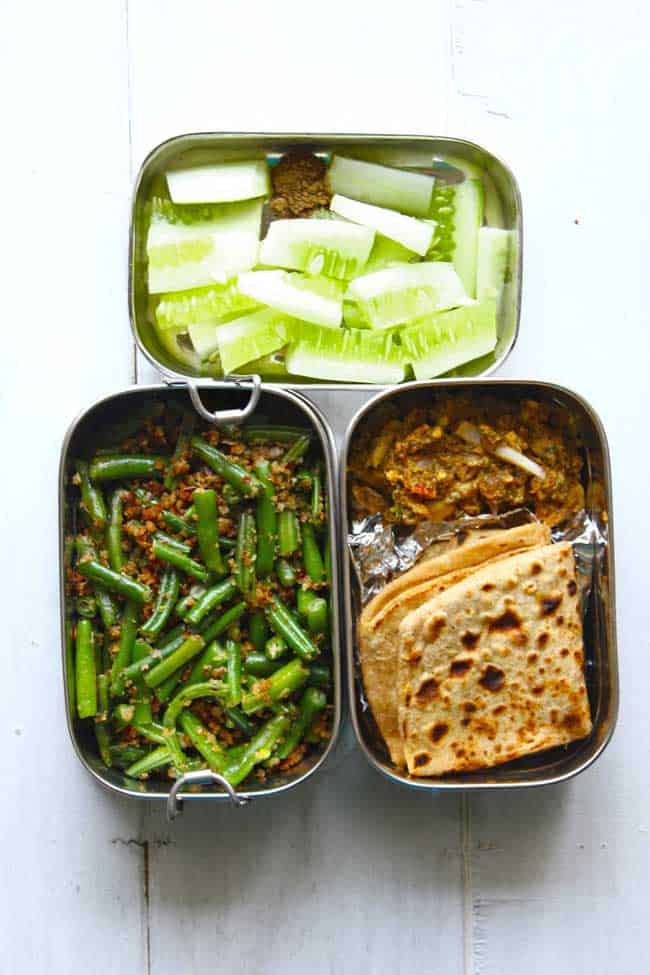 Baingan Bharta, Stir Fry Beans, Paratha, Cucumber