The Brief…
Who: I am Hina Gujral. Banker to Blogger. Married to a like-minded food lover J. Mother of a food critique pug – MOMO.
Where: India
What: Indian food blogger, digital creator, author, and passionate food lover.
The Story
Until yesterday, I was a Financial Analyst who did an MBA and carved out a career in the hardcore finance industry of investment banks. The switch of role from full-time BANKER to BLOGGER filled the mundane canvas of life with colors of food.
I allowed my passion for food to become my purpose and turned it into a profession. Today I work as a full-time food blogger (yes, that is my bread and butter now), author, digital creator, and social media influencer. I am the cook, voice, stylist, and photographer (in short, the creative force) behind Fun FOOD Frolic. In the past few years, the blog readership has grown beyond my imagination. So I am thankful to each of you for your constant love and support.
I am beyond charmed and humbled to share my journey at the prestigious Tedx platform (watch the video) or listen to my podcast with Eat Blog Talk.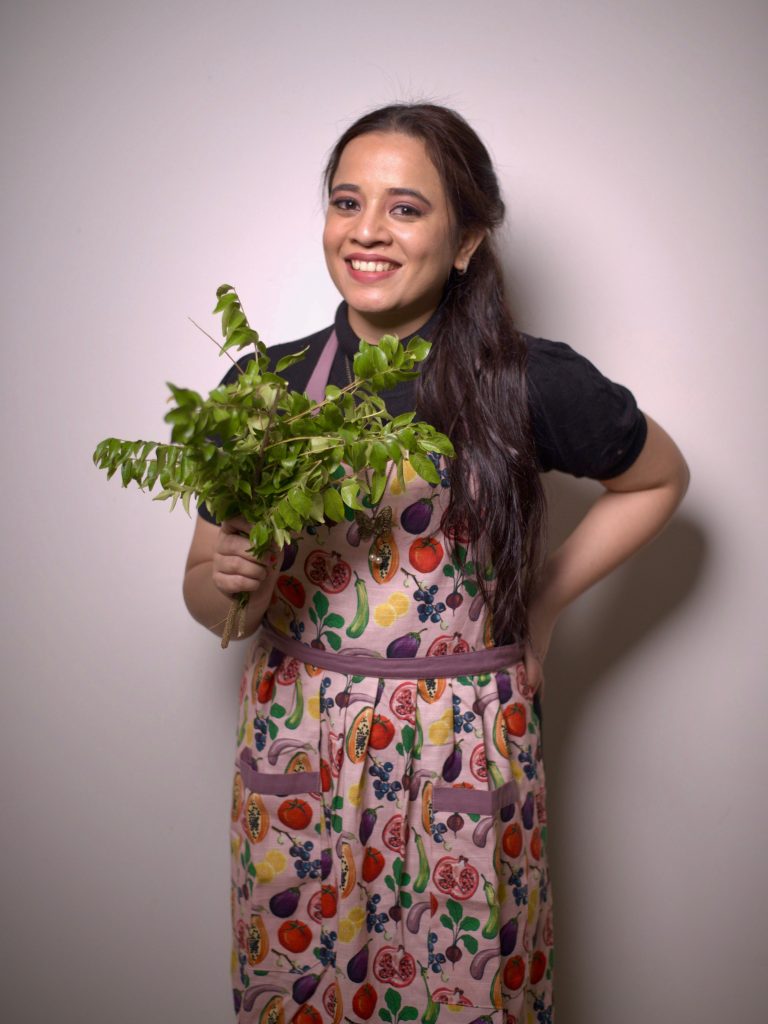 My Philosophy
Fun FOOD Frolic is a food blog with tried and tested easy, comforting recipes from the Indian kitchen of Hina Gujral.
My philosophy is easy, everyday, comfort food – the kind of meals I have grown up eating in an Indian joint family of great grandmother, grandfather, aunts, uncles, and cousins. My intercultural marriage into a Sikh family of food lovers, extensive traveling, and hours of labor in the kitchen helped me to understand the nuances of Indian food in a better way.
If this is your first time visiting the blog, I'd recommend starting out by browsing our mega recipe index of hundreds of delicious recipes. Or indulge in some foodporn at our Video Recipes segment.
Work With Me
There are a variety of ways that we are available to a potential association with your brand.
Please don't hesitate to contact us or drop an email at [email protected] to discuss a partnership opportunity such as – recipe development, video creation, social media campaigns, sponsored posts, or discuss any other ideas you might have.
We would love to hear from you!
Get Daily Updates
Know more about my day-to-day updates and new recipes/videos on Instagram, Pinterest, Facebook, or Youtube.
You can subscribe to my weekly newsletter to get inspired to cook more by getting our easy recipes in your email. DO NOT worry, we follow a strict NO SPAM policy.
Thanks again for stopping by, and I wish you many delicious days ahead!
♥ Hina