Ladies and gentleman and their pooches, say hello to Momo! It's time we tell you all about this cute little bundle of sheer joy, our pug called Momo. We've always wanted a pet, and this little buddy has just been perfect. Many times you might have spotted his picture here and there on the recipe posts, licking a chocolate cake or lurking in shadows over a plate of chicken balls. Now, it's time to meet Momo!
How We Got Momo?
I am a devoted dog lover since an early age, or you could say we always had the company of a pooch at my mom's place. On the contrary, my husband never had first-hand interaction with dogs. But it was his longtime cherished fantasy to cuddle and snuggle with teddy bear like puppy one day. And one beautiful day, just like that, out of the blue he decided to make his fantasy real. On 16th Feb 2013, in Bangalore Momo came to our lives.
He was hardly 25 days old, precisely the size of an adult human palm, scared and confused. The first time we saw him, he looked so adorably cute with those adorable folds. I remember seeing him all balled up when he first arrived, and he honestly looked like a delicious Himalayan dumpling, hence the name Momo (which is a Tibetan name for a small dumpling). And for the family of food lovers, we thought the name Momo was a perfect fit for our baby.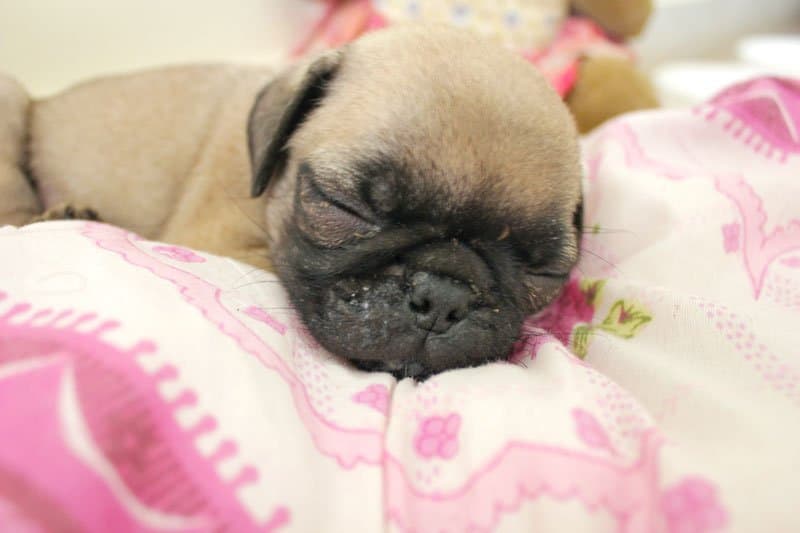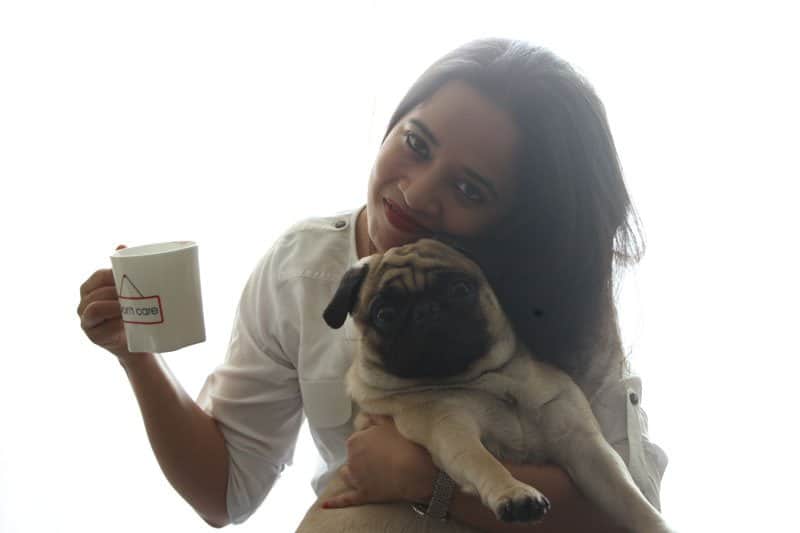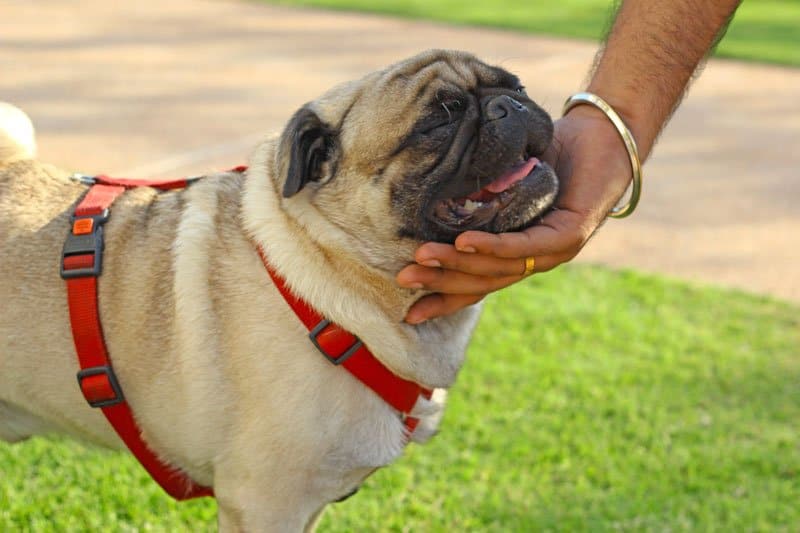 About Momo
Momo is now 5 years old spoiled brat. Born in Bangalore to a German couple, he lived in Nainital, Gurgaon and now Chennai with us. Like most pugs, he is overtly human-friendly, stubborn, utterly funny and high on life. Emotionally supportive super dog. Always listening to all his mom's rambling and complaints with a sympathetic lick and wag.
And not to forget, this little buddy is too a serious food lover/critique. He is the apple of our eyes and a constant source of joy for the family. Now it's hard to imagine life without this fur ball. Professionally, he is trying to make a career as an Instagram influencer (follow him at @momo_thepug). Currently, to learn more about food and social media nuances, he is assisting me as a furry co-worker.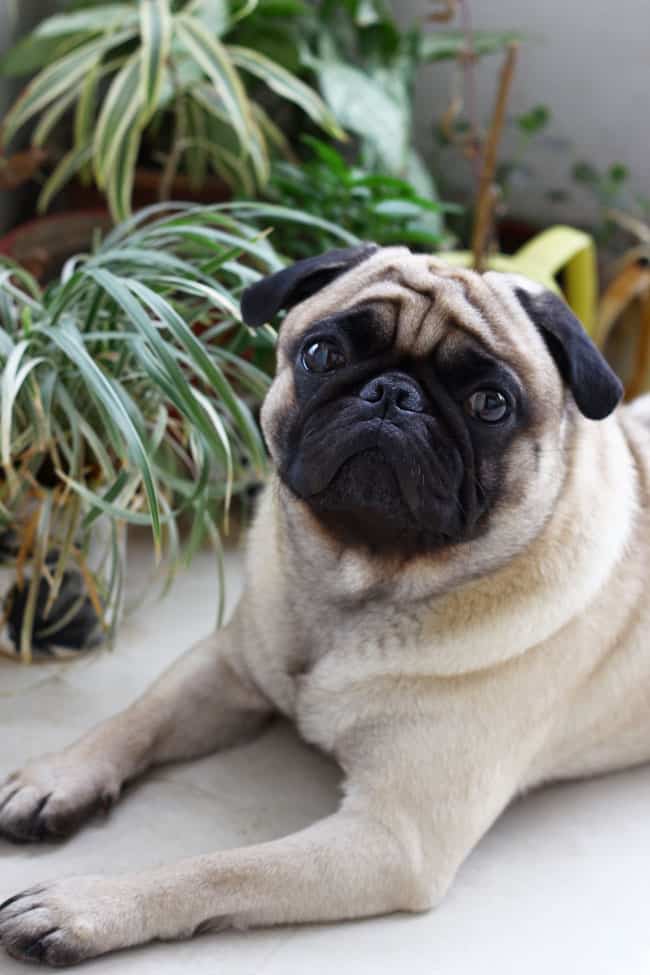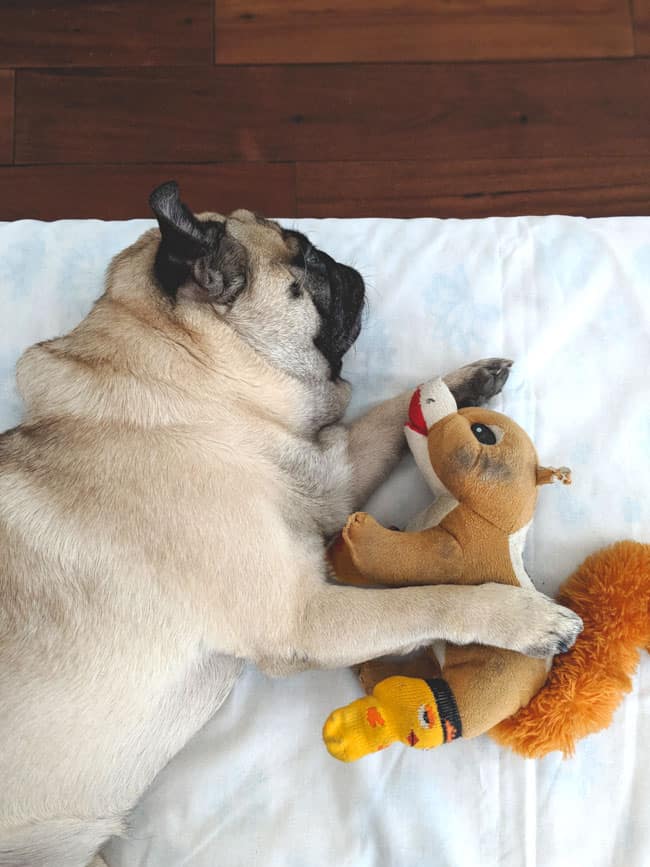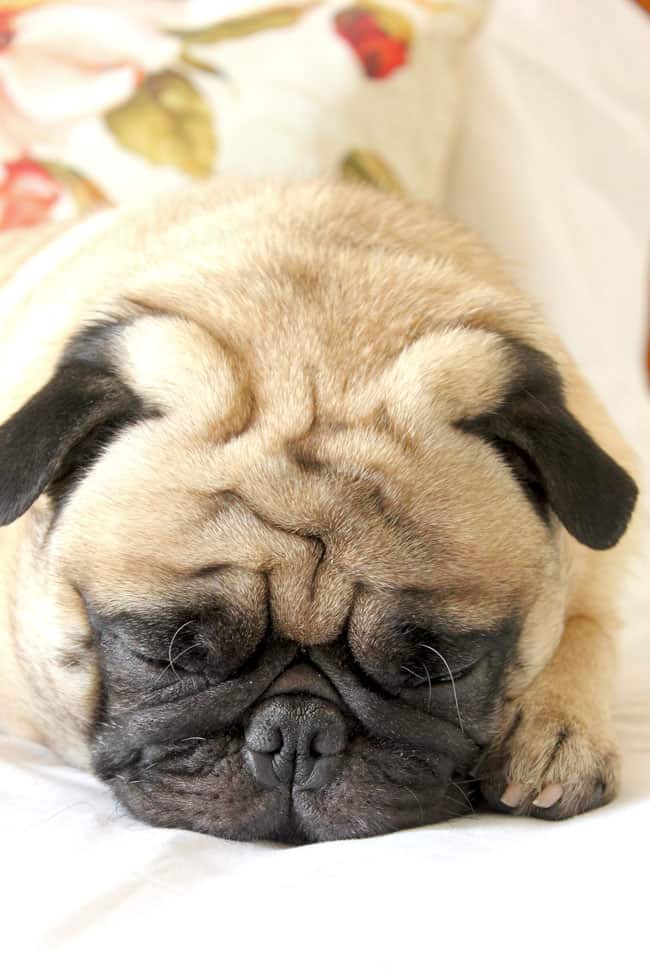 Life With Momo
I often get asked what it's like to live with a pet especially when we have a hectic and demanding lifestyle. While living with him, we never have a dull day. Each day comes with new surprises. He makes our home and our life complete. Most of the times all we need is a warm hug and cuddle with him to comfort ourselves after a bad day. His unconditional love and usual entertaining shenanigans never fail to bring a smile on our faces.
But he has a demanding, disciplined routined that keep me on my toes and busy apart from my work. After husband, I have got another picky eater in the family, so I need to keep innovating when it comes to his meals. He is the most adorable living creature I have ever come across, and he has given us 101 reasons to love him to the moon and back.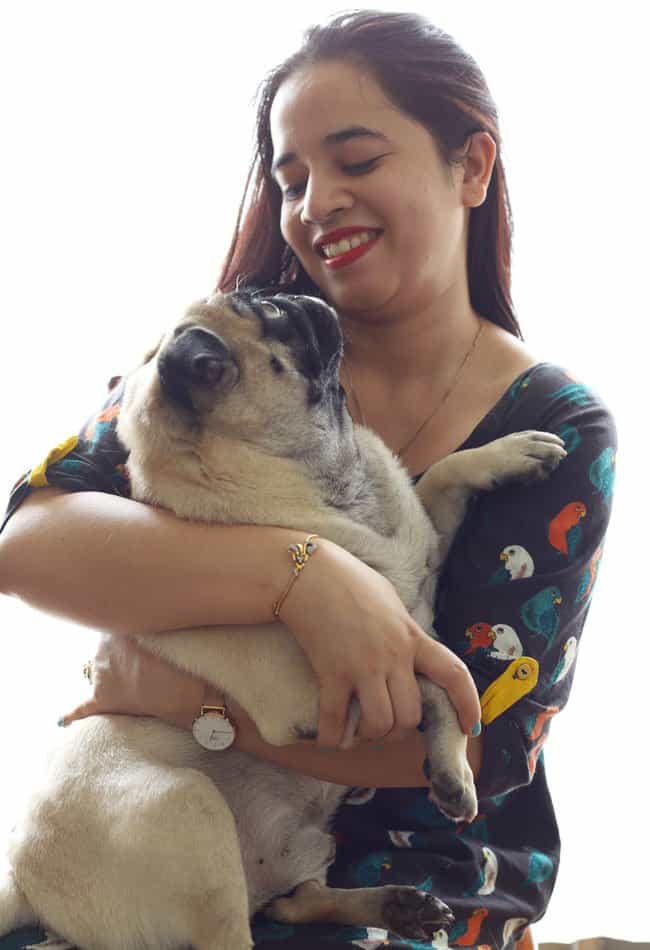 I will soon be adding more posts about Momo. Do let us know what you like to know more about him and we would cover it all in the future posts.
Till then you can follow his daily shenanigans on Instagram at momos_thepug.