We have got for you 20 tried and tested sweet and snacks Diwali Recipes. Each of these festive recipes is super easy to prepare, truly delicious and unique. Make your festive season memorable with these fabulous Diwali recipes.
About Diwali…
Diwali or Deepavali is an Indian festival of lights celebrated during the autumn season for 3 – 4 days. It is one of the biggest Hindu festivals. The festival symbolizes the victory of good over evil, prosperity, and hope.
Mainly the festival is celebrated by cleaning and decorating homes with lights, candles, lamps, colorful rangoli, and fresh flowers. Sharing gifts and sweets with loved ones, worshipping Goddess Lakshmi, and bursting crackers.
Food is a quintessential part of the Diwali celebration. From dry snacks, sweets to thali meals, a lot of good food is prepared in every Indian kitchen to celebrate the festival of Diwali.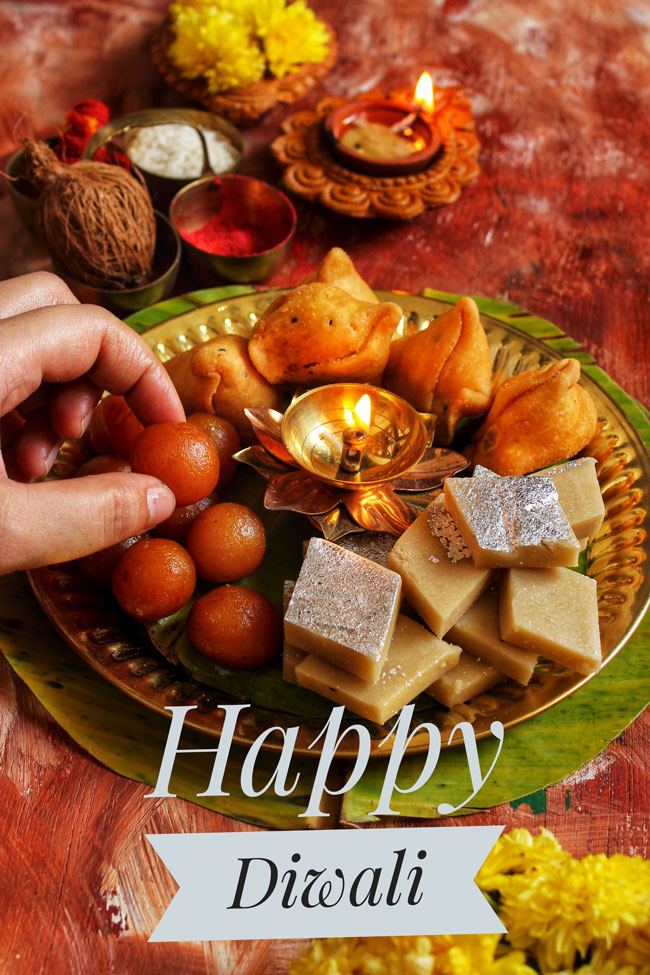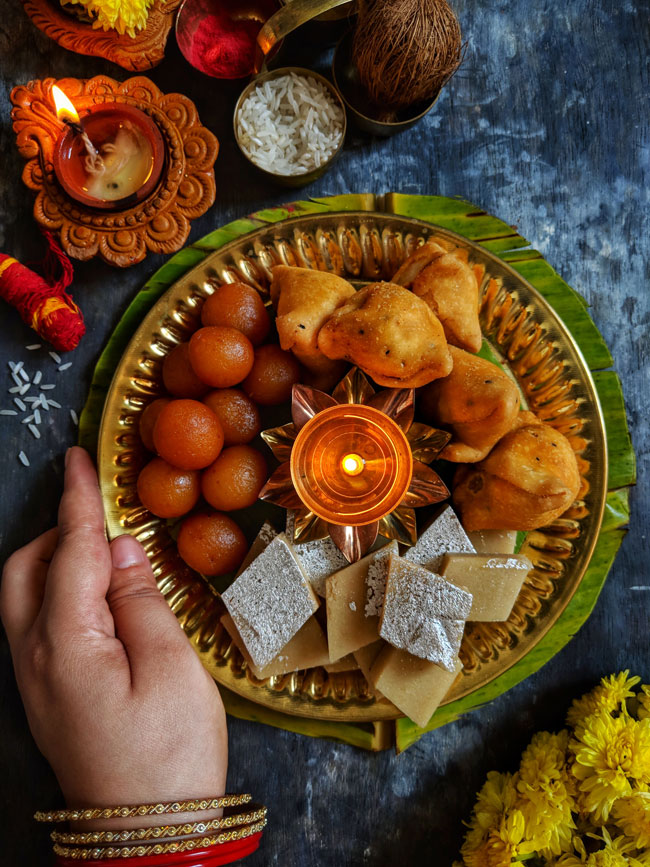 Diwali Snacks:
Here are tried and tested yummy Diwali Snack Recipes.
Diwali Sweets Recipe:
Here are tried and tested tasty Diwali Sweet Recipes.
Diwali Thali Meal Ideas:
Looking for a festive menu idea? We have 10 Indian thali meals that will make your Diwali feast one of the best.
For more such fun recipes in your life subscribe to our weekly newsletter or follow us on Instagram
If you try this recipe and love it, please leave a comment and a rating. This helps us grow and reach many other food lovers like you, who are looking for a perfect tried and tested recipe.