Thalis are the ultimate Indian legacy meals. They are vibrant, full of color, diverse in flavor, and wholesome. An Indian thali meal for festivals is a testament to the grandeur of our heritage and rich food culture. I am sharing with you the best Indian thali meals for every festive occasion.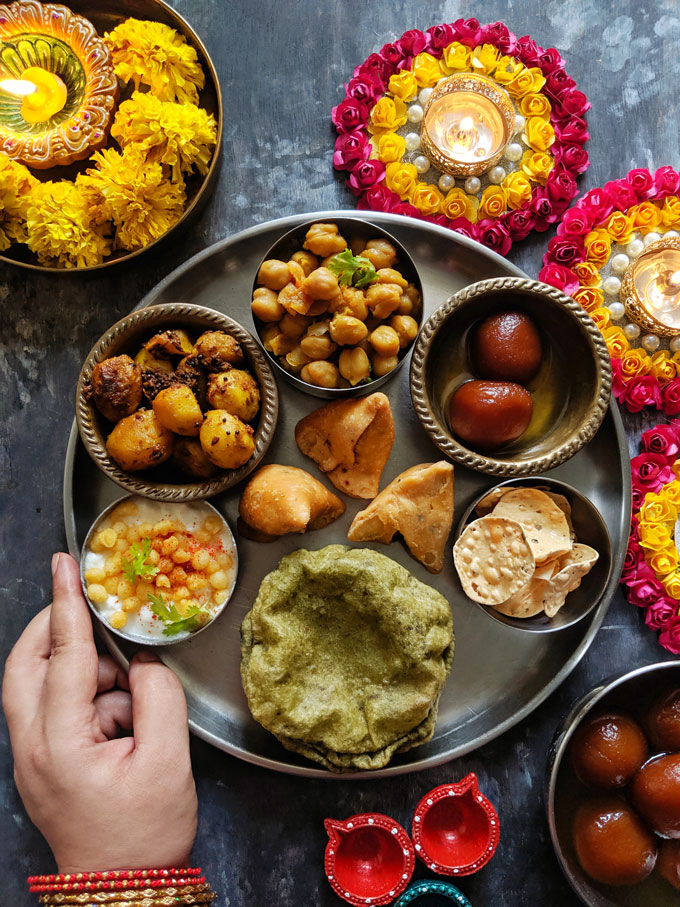 What is 'Thali Meal'?
The term 'thali' is a Hindi word for – plate or platter.
Traditionally, a set meal is served in small-size bowls arranged neatly on a round plate called thali.
If one has to showcase Indian food heritage on a plate, what better way than to create a thali – a mélange of finest festive recipes.
Each region in India has its own thali meals such as North Indian Thali, South Indian Thali, Gujurati Thali, or Rajasthani Thali.
Hence, you can seek inspiration from any of the local thali meals to create one at home for any special occasion.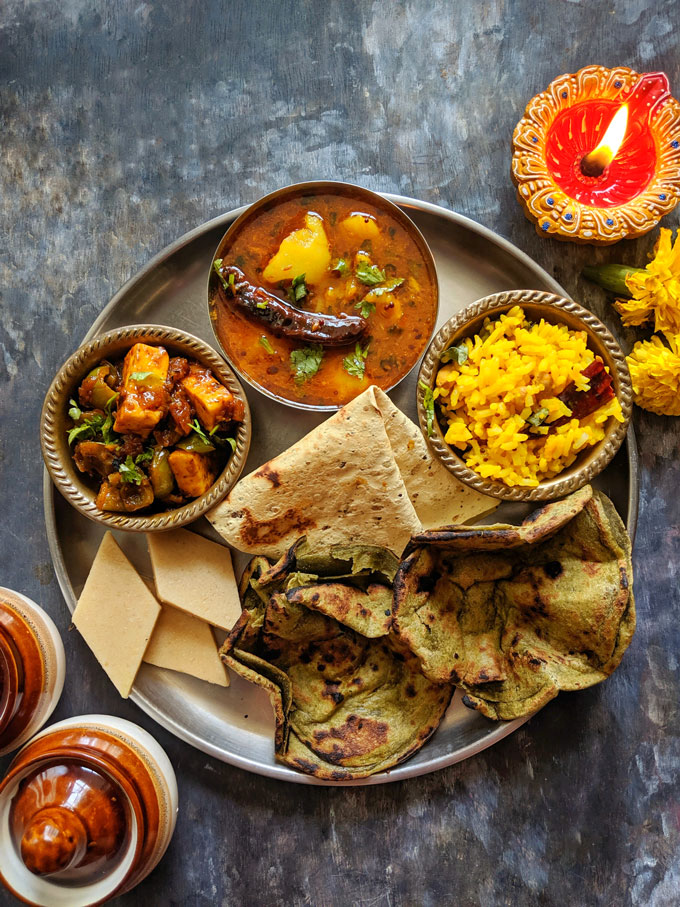 Indian Thali Meals For Festivals…
During the festival celebrations such as Diwali, Holi, Raksha Bandhan, Eid, Lohri, Sankranti, and many others, a special Indian meal is cooked in each family.
The festive menu is different from the everyday Indian meal. It is rich, indulgent, and mainly includes regional dishes and traditional recipes.
A festive meal comprises of hearty Indian main-course curries, vegetarian side-dishes, accompanied by a variety of raita, chutney, pickle, pulao, and chapati or paratha. The meal is always ended by an Indian sweet dish.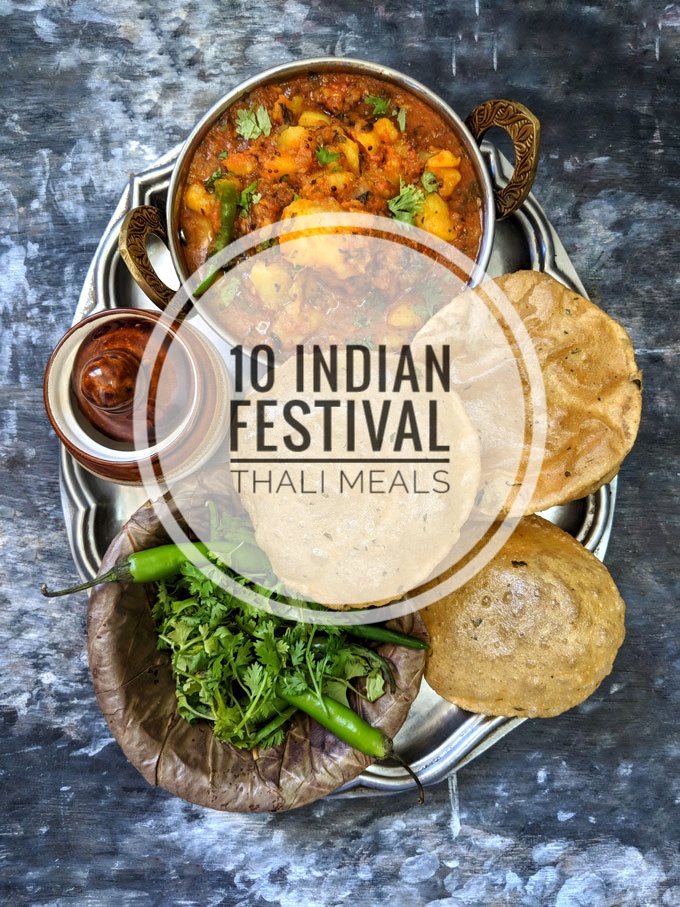 My Signature Indian Thali Meals
Creating a variety of Indian thali on a day-to-day basis is my favorite personal project. I have been working on it for past many years.
If you and I are connected on Instagram, then you must be very well aware of my love for thalis.
For festivals, family get-togethers, busy weekdays, to seasonal moods, I have Indian thali for every occasion on my Instagram feed.
The USP of my thalis is they are practical, easy to make, nutritious, wholesome, and has every element of nostalgia.
Follow my meal-prep tips for the Indian kitchen to make elaborate meals like a pro.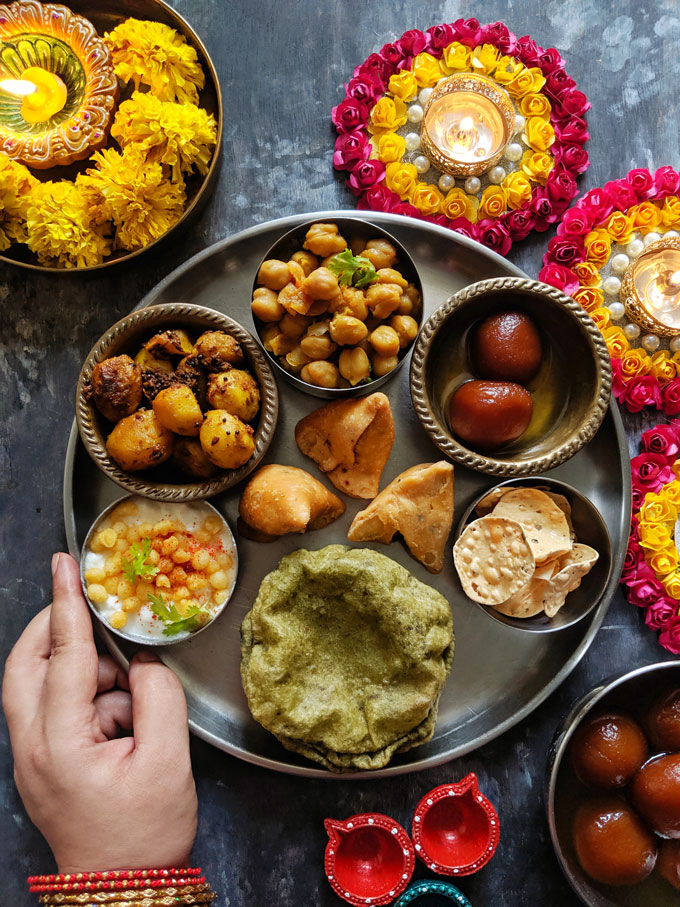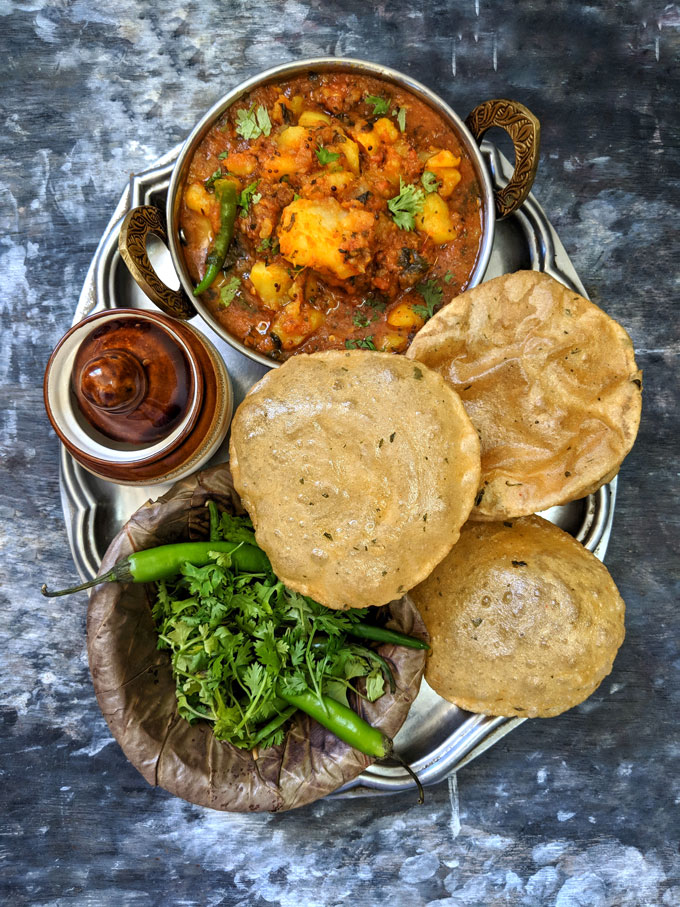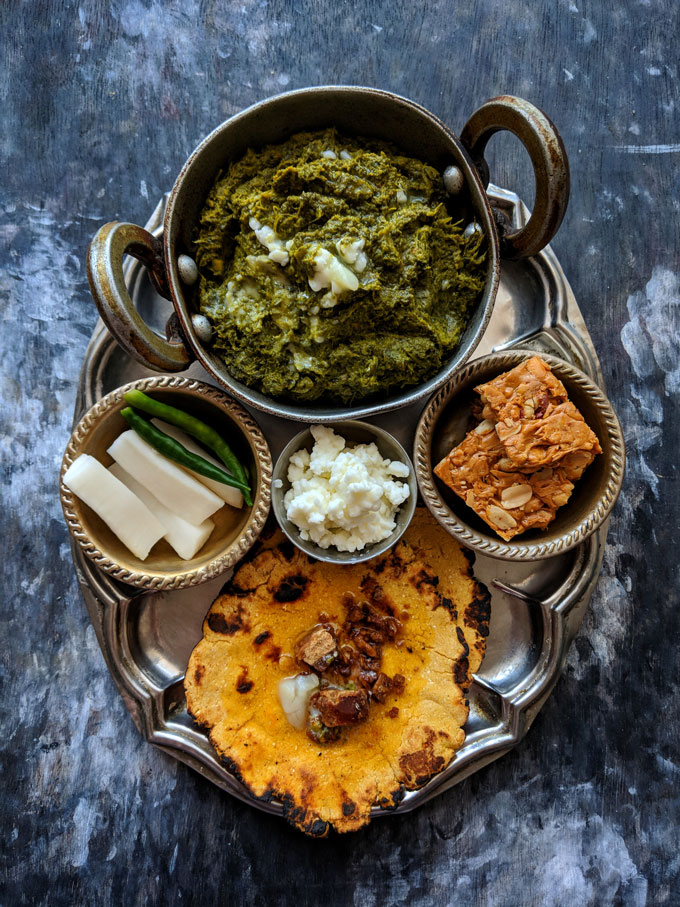 Festive Thali 3
Lohri/Sankranti Special – Sarson Ka Saag, Makke Ki Roti, Peanut Chikki, White Butter, Jaggery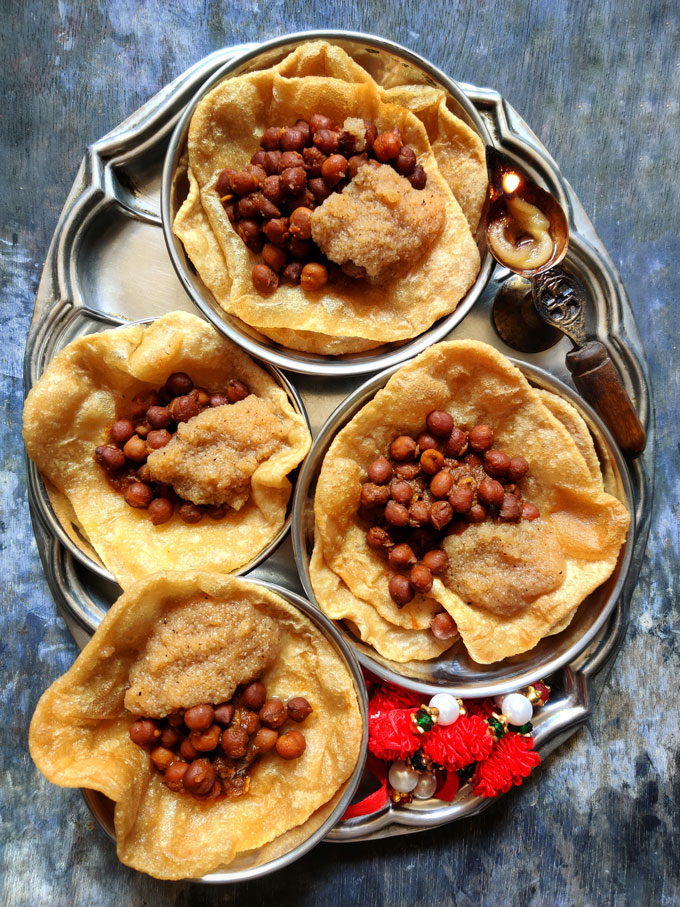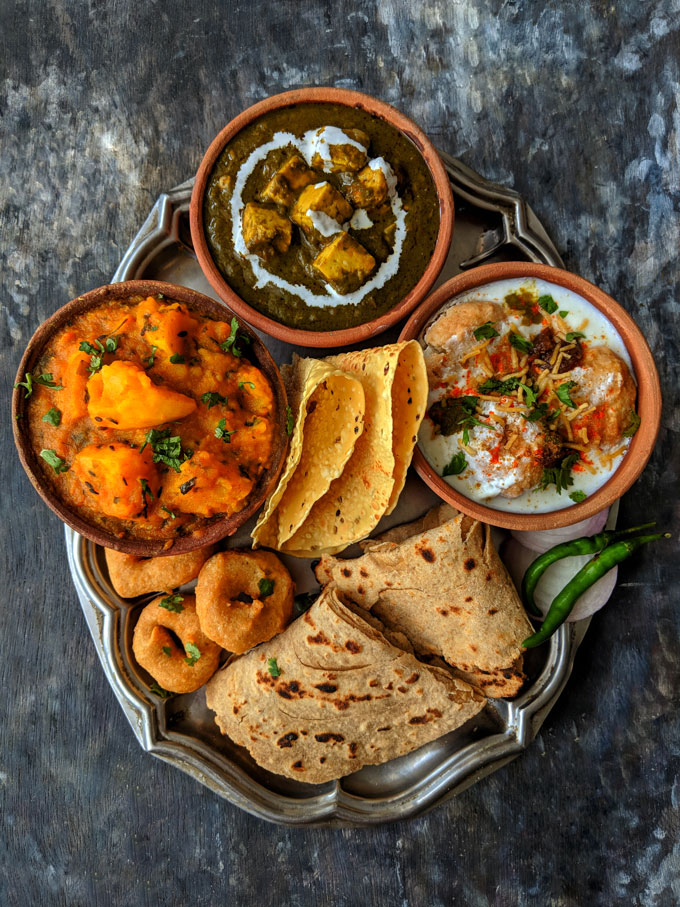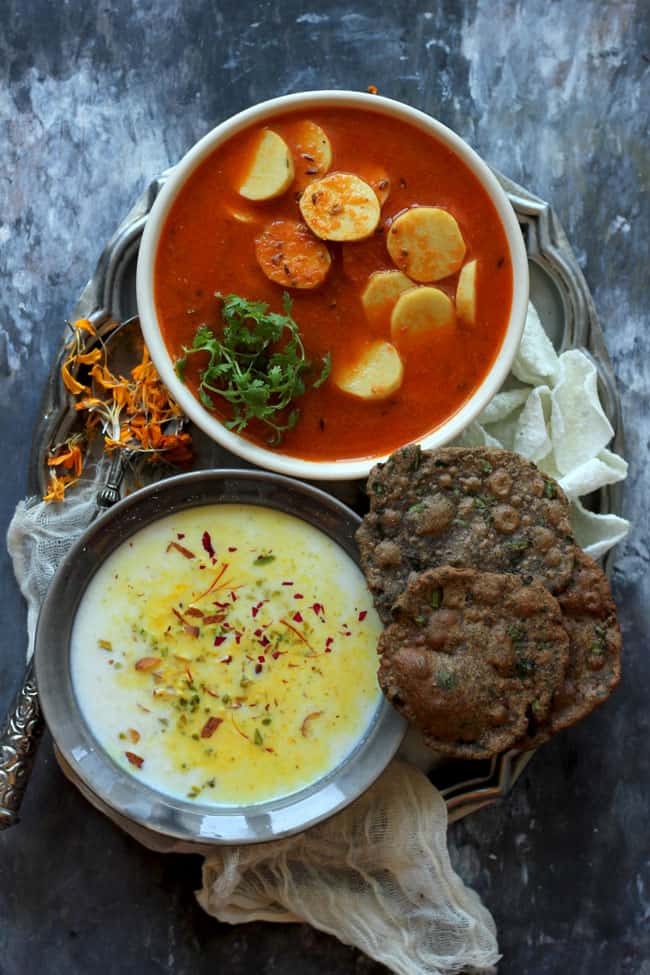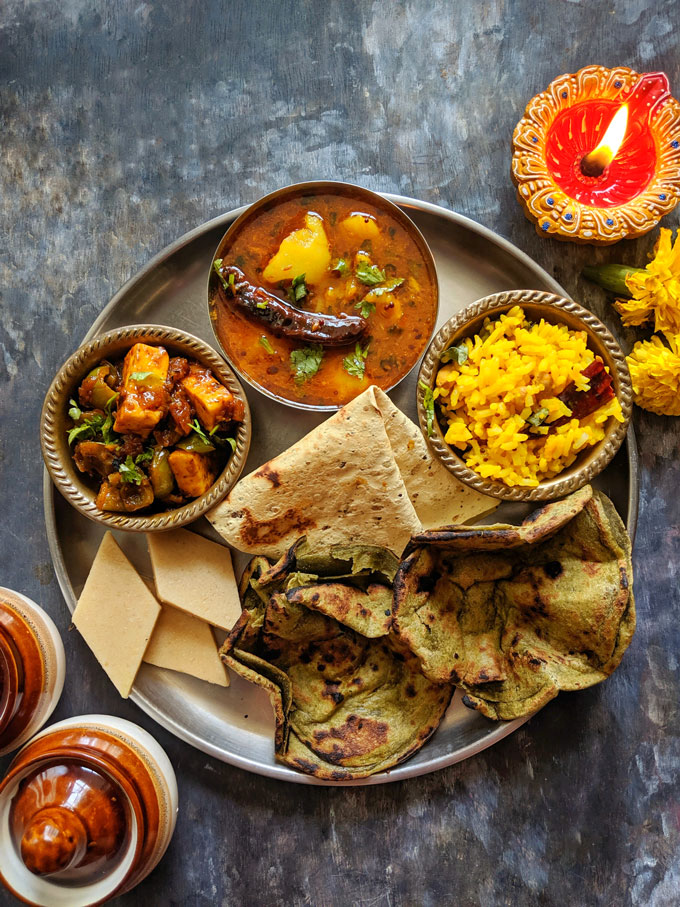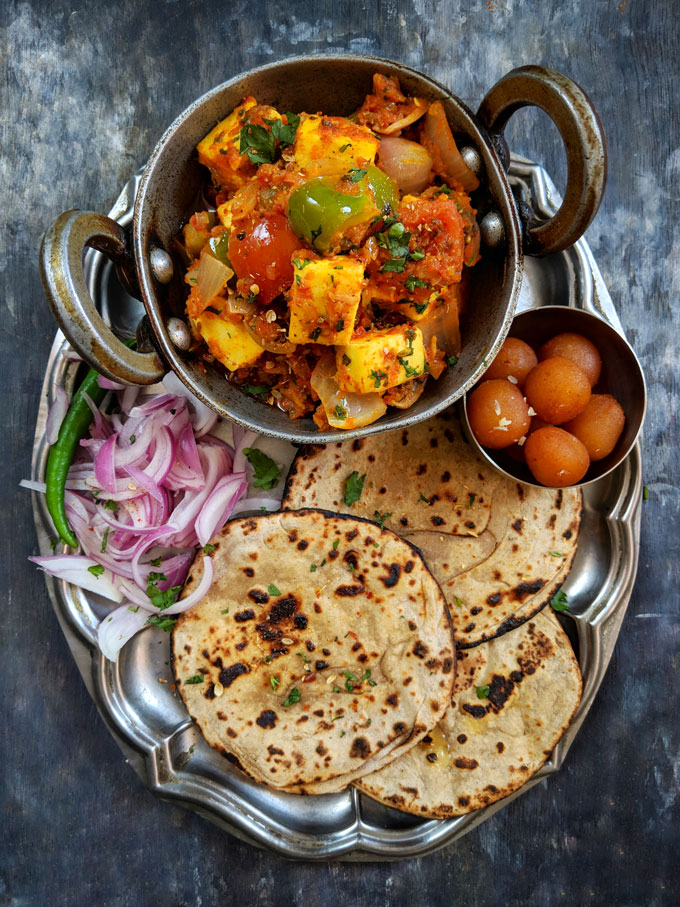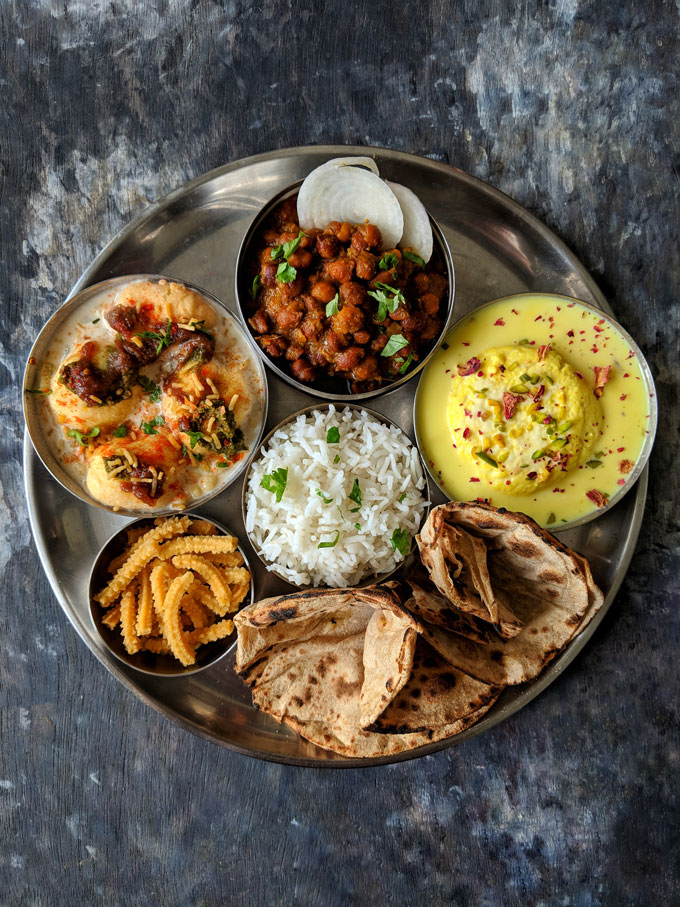 For more such fun recipes in your life subscribe to our weekly newsletter or follow us on Instagram, Youtube for all the daily updates.