Have you ever think of making basket chaat using bread? If not yet, then try this bread basket chaat recipe. This chaat recipe will definitely fill your thoughts with a dozen creative ideas to use these bread baskets. And why not? These bread baskets are so easy to prepare, doesn't require any oil and look extremely fancy. Bread Basket Chaat is one of the fun and creative ways to serve the regular aloo chaat. Next time if you are hosting a Chaat party, serve chaat in these bread baskets. The guests would surely get impressed with your culinary skills.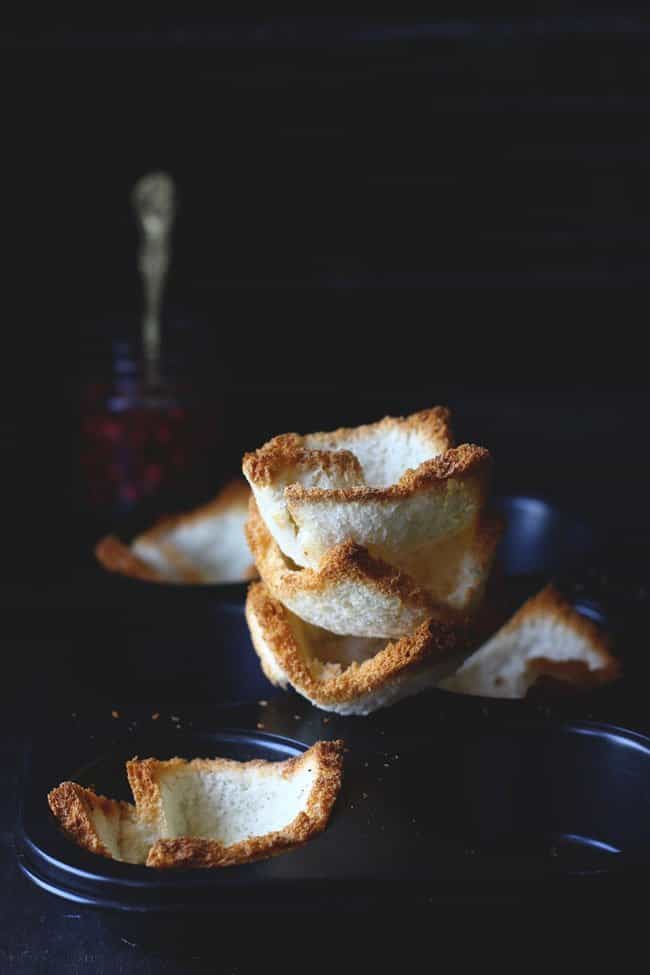 Tips to make perfect bread basket:
Try to use freshest bread slices possible for making the bread baskets. The stale bread slices start crumbling while rolling.
To keep the bread moist it is best to cover them with a moist muslin/clean cloth for 5 – 10 minutes after rolling out.
While rolling the bread slices, try to press them and reduce the thickness. So that it becomes easy to adjust the bread in a muffin mold.
You can brush the bread slices with a tablespoon of melted butter. To get a nice brown crust and taste. Else, they taste good otherwise too.
How to make Bread Basket Chaat:
Apart from serving Chaat, you can serve creamy salads as well in these bread baskets. Like, once for a Christmas party I served Chicken and Cranberry Salad in these bread cups. And oh my god, it tasted so delicious. The crispy bread cups stuffed with creamy sweet and savory filling was one of the best party snack ideas. The excellent part about this bread basket chaat is you can make the bread cups and the Chaat well in advance. Last minute, all you need to assemble them. I always look for appetizers for my parties that do not require last minute cooking. And that is the reason this bread basket chaat recipe is one of my favorite party snack recipes.
I forgot to tell you, you can store these bread cups for a day or two at room temperature. They remain absolutely crisp. Grab some leftovers from the fridge, combine your favorite flavors and you have a delicious stuffing ready to fill the bread basket. Take this snack to your next potluck, picnic or make this for the evening snacks – it's always going to be a hit! And trust me, it is one of the coolest and easiest Chaat Recipe I have ever tried. Hope you find this one worth bookmarking.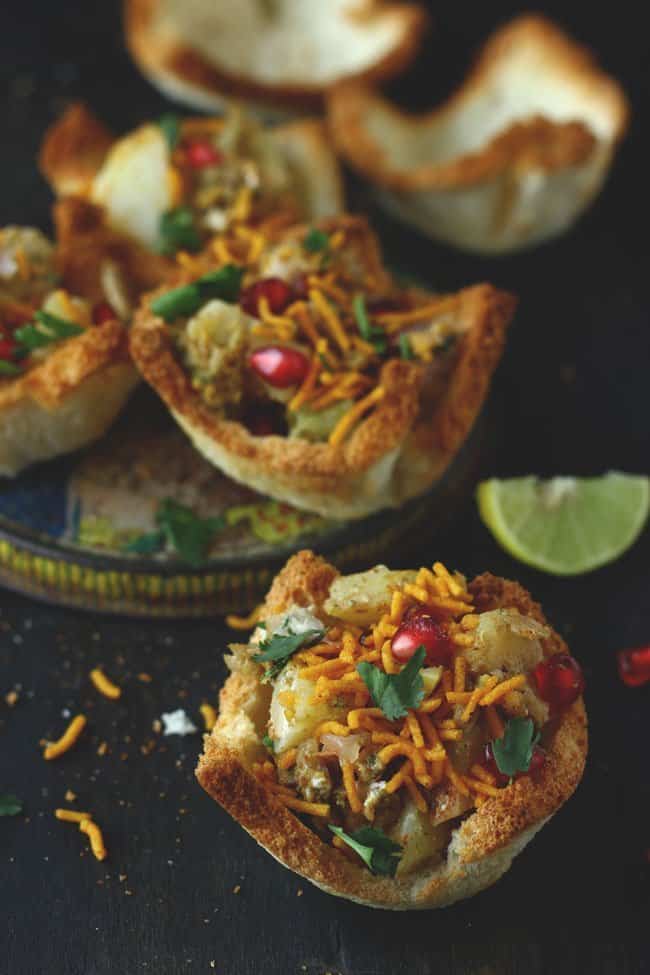 For more such fun recipes in your life, follow along on Facebook, Instagram, or subscribe to our Youtube Channel.