Mint and Coriander Chutney Recipe is quick to make chutney that can spice-up any appetizer, especially Indian Chaats. No Indian street food fare is complete without spicy, flavoursome condiments. These condiments not only bring colours to the table but also provide a layer of flavours to the food. And green chutney is one such profound condiment.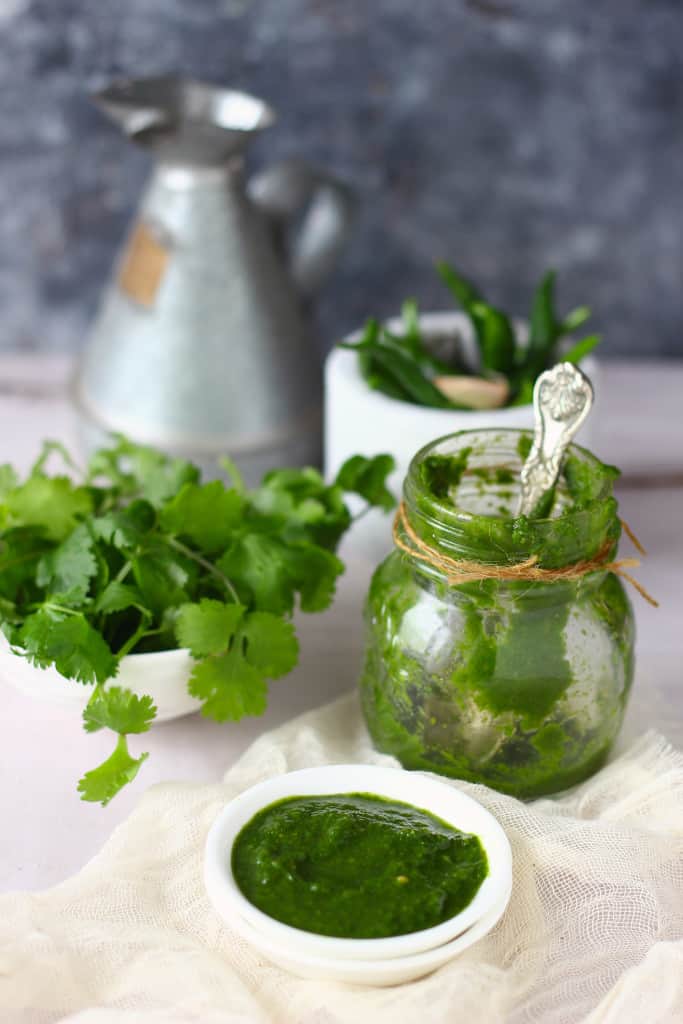 Green Chutney is a fresh herb blend and perhaps the most common way of using mint and coriander in an everyday Indian meal. It takes a little effort to combine a few basic ingredients and prepare chutney at home. It is a type of natural outburst of viridescent colour. It is a bold and mint perfumed condiment mainly composed of fresh herbs. The addition of green chillies, garlic, ginger all together prepends to the taste of chutney. In India, green chutney is drizzled over just about anything from fruits to roasted meats, deep-fried fritters to Chaats. And it sure does make a difference to the character of the dish.
The beauty of Green Chutney is limitless. A spoonful of thick green chutney and a dish comes alive with bursting flavours. A teaspoon of green chutney on Chaat and suddenly it turns into a tantalizing appetizer. Served on the side of a tandoori meat with some onion rings and you need no other accompaniment. The versatility of green chutney is indispensable – they lend themselves to so many interpretations. With a jar full of green chutney the possibilities are endless.
From an enticing dip to a finger-licking accompaniment, a green chutney can be many things. Next time when you crave for farm-fresh flavour, do not hold yourself back, let your culinary imagination take over and whizz up some mint and coriander chutney.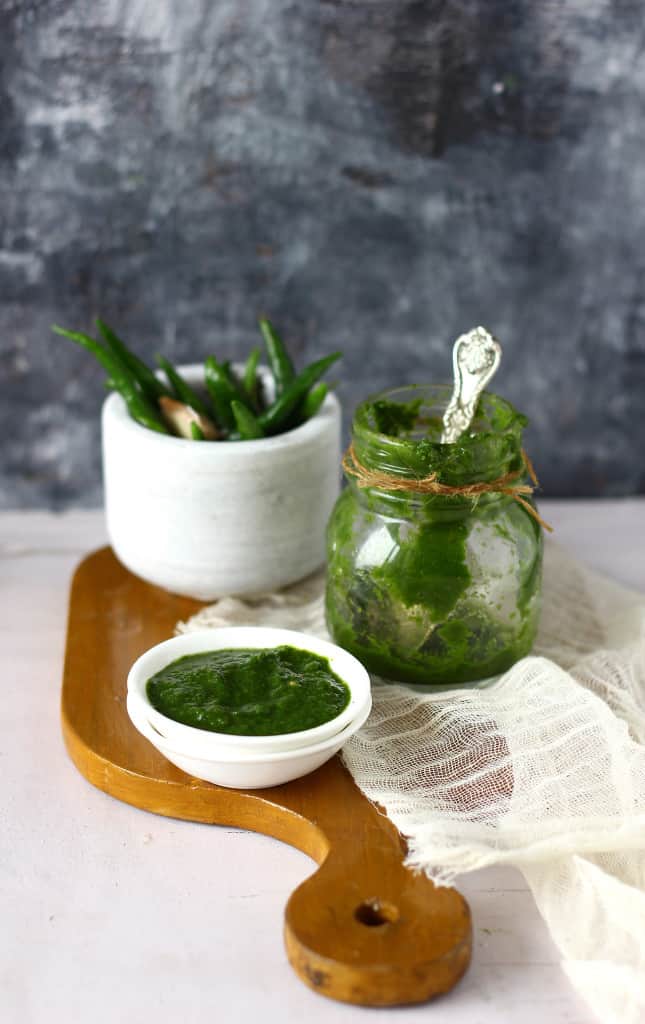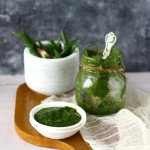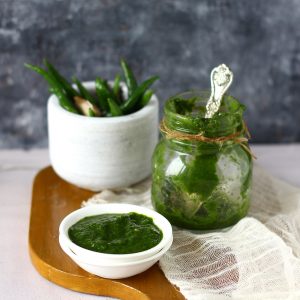 Mint and Coriander Chutney Recipe
Mint and Coriander Chutney Recipe is quick to make chutney that can spice-up any appetizer, especially Indian Chaats.
Keyword:
coriander chutney, green chutney, mint chutney
Ingredients
1

bunch of coriander leaves

half a bunch of mint leaves

half a inch piece of ginger

2 - 3

garlic cloves

2

green chili chopped

1

tsp

mango powder

amchur

1/2

tsp

roasted cumin powder

1/2

tsp

granulated white sugar

Salt to taste
Instructions
To make the chutney, first clean and wash the green leaves.

In a blender add all the ingredients to make the chutney along with a tablespoon or more of water.

Blend the ingredients to a smooth paste to make the chutney.

If required, add more water.

Transfer chutney to a clean bowl.

Serve Mint and Coriander Chutney immediately or store in the fridge.
Recipe Notes
Equipment Used: Preethi Mixer and Grinder ( buy it here )