Kachhe Kele Ke Kebab Recipe is a delicious snack made with raw banana and Bengal Gram Dal. These raw banana fritters are 100% gluten-free and vegan-friendly. Kele Ke Kebab has a mouth melting texture like the famed Lucknowi galouti kebabs and the teaspoon of garam masala provide the much required earthy flavour to them. Serve them with mint chutney and sliced onions for a real outburst of flavours.
The seasonal drift from scorching summer to sweltering monsoon is evident in the food cravings as well. The pre-dinner table is now laced with more of deep-fried Indian snacks along with the cup of masala tea. For the not so tea enthusiast like me, a bowl of my favourite soup provides the required comfort for the rainy evenings. We as a family, just love them to the core. Why? Because they have an exceptionally good taste and can give a tough fight in taste and texture to any meat kebabs.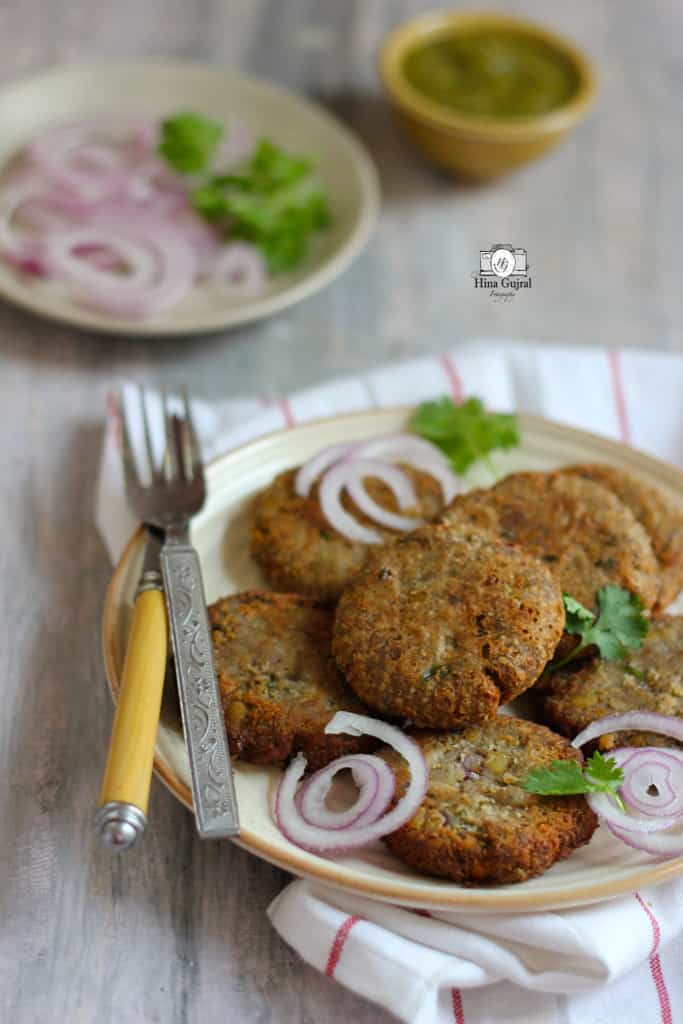 Not every day kebabs are on our appetizer menu, on rare occasions like the previous week, when a load of guests arrived to spend the residue of summer vacations with us, Kachhe Kele Ke Kebab were put together. For the colossal gatherings like this one, these kebabs are a great befitting appetizer, especially when the gathering is the mix bunch of gluten allergic, vegetarian, toothless toddlers and elderly kindred. The raw banana fritters were definitely a crowd pleaser when served with spicy coriander chutney and juliennes of onion. For the more robust flavor, a pinch of chaat masala and a generous squeeze of lemon juice over the kebabs, can accomplish the magical affect on the palate.
You will be surprised to know that I have not used any binding ingredient in this recipe. The magical taste and texture of the kebab are achieved by only two ingredients – raw banana and chana dal. Both of these are boiled and mashed to perfection, combined with a few basic spices and seasoning. And you have the most delicious vegetarian kebabs on the table in no time. The key is finding is to get the kebab mixture right. Amazing vegetarian kebab that doesn't taste flat, or like it is missing "something" when you taste it.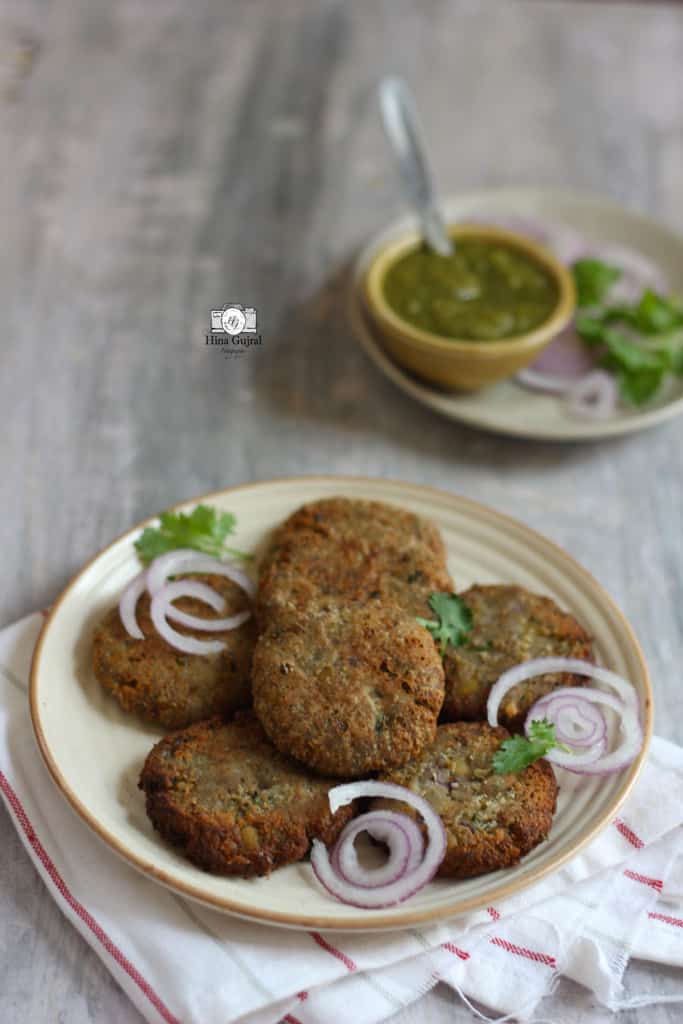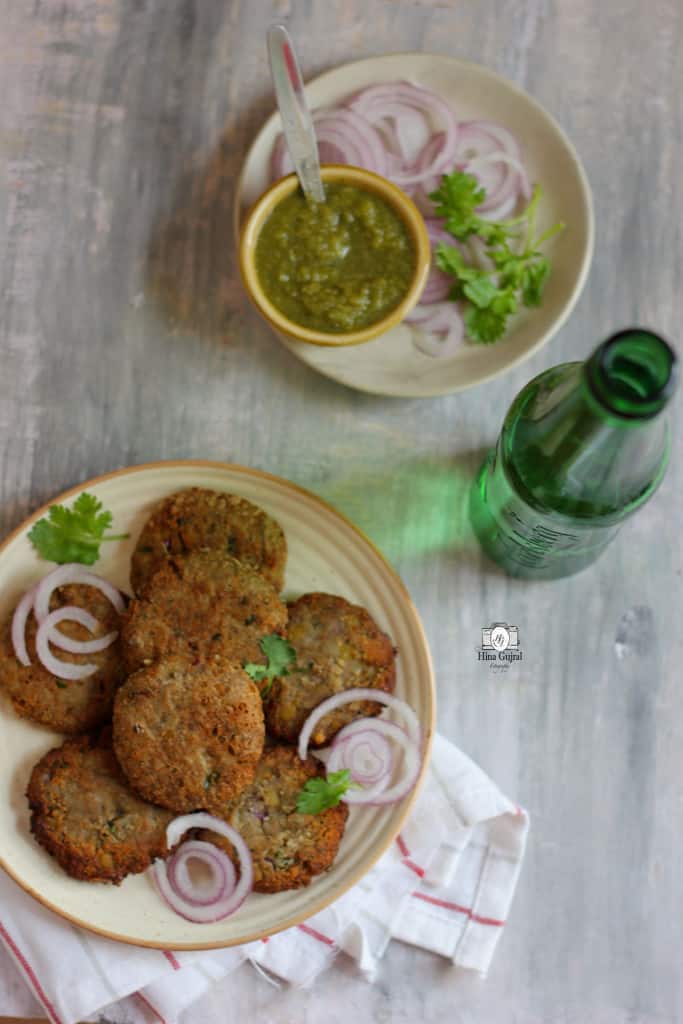 Did you know?
Raw Banana is a great source of fibre, beta-carotene, calcium, vitamin A and C. They are an excellent gluten-free, vegan and plant-based ingredient, perfect to make delicious Indian food recipes. From cutlets, curries to kebabs you can make anything delectable with this humble local ingredient. And the best part is these plantains are available throughout the year in India at a very affordable price.
Best Gluten-Free Indian Appetizers For Monsoon Season:
Aloo Ki Fulori (Potato Fritters)
Watch South Indian Medu Vada Recipe Video:
How To Make Kachhe Kele Ke Kebab In Few Simple Steps:
If you try this recipe and love it, please leave a comment and hit those star rating buttons. This helps us grow and reach many other food lovers like you, who are looking for a perfect tried and tested recipe.