Meethe Chawal or the sweet pulao is considered one of the most auspicious dishes in Punjabi Cuisine. Desserts made with rice are popular in Punjabi to name few – Kheer, Phirni and this unusual version of savoury rice is a speciality prepared on certain festive occasions.
Considered a good omen, to combine yellow rice with sugar and serve it as a sacred offering to the deity of the family. Enriched with the aroma and colour of saffron and cardamom, this sweet pulao is the fitting end to a conventional Punjabi meal. The earthy taste of whole spices and the sweetness of saffron make this sweet pulao a perfect melody of flavours. Don't forget to garnish Meethe Chawal with a generous amount of almonds and pistachios before serving.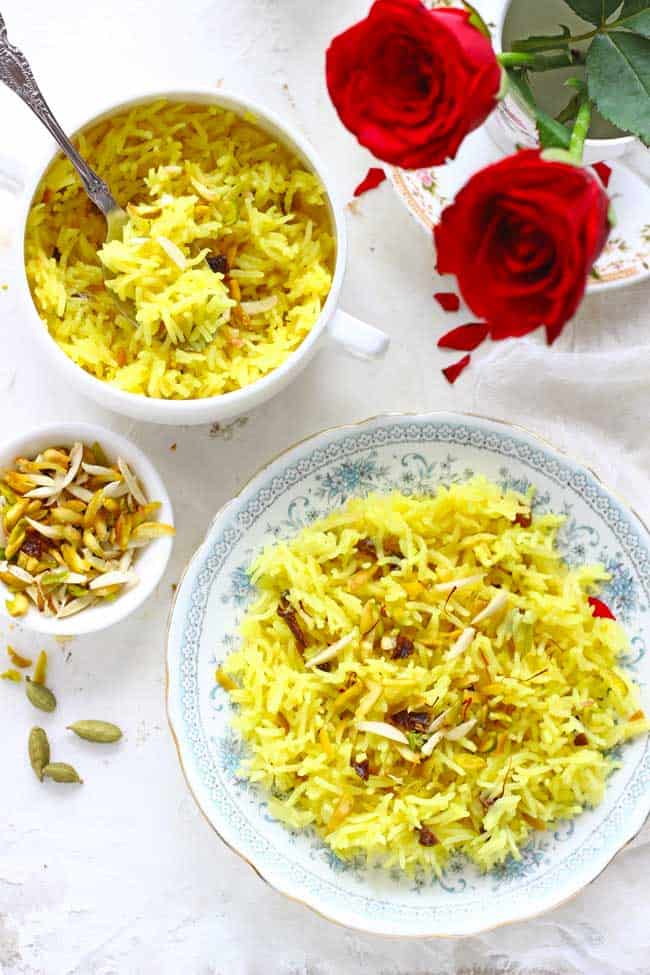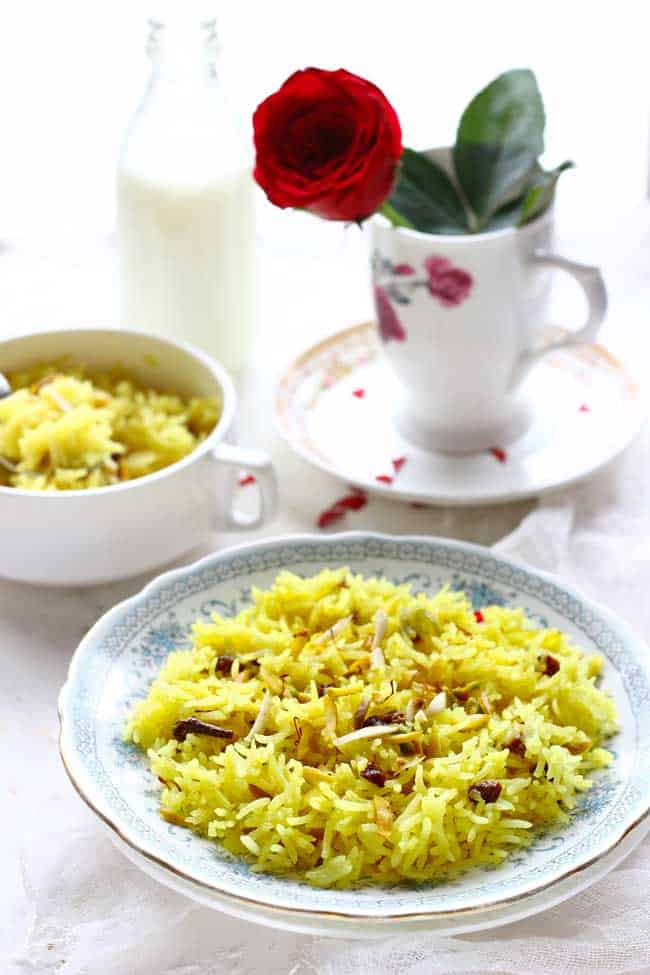 This Meethe Chawal Recipe is just in time for the festival of Sankranti and Baisakhi. The harvesting festivals of India celebrated across the nation with different names. So we have more than one reason to celebrate the shades of yellow. And this time of the year also set the mood for the forthcoming spring season. It's the moment to shed the layer of woollens and step outside to bask in the glory of bright, sunny days ahead.
Winters are definitely not one of our favourite time of the year. Delhi winter is really harsh and bizarre. And we are eagerly waiting for the spring. Even the slightest reflection of it makes us feel excited. It is amazing how this seasonal cycle has a strong appearance on our moods and taste buds. These days we are sticking to almost everything that could keep us warm and cozy. Khas – Khas Doodh, Punjabi Chitt and an unlimited consumption of coffee are few things that help us somehow to face this cold weather.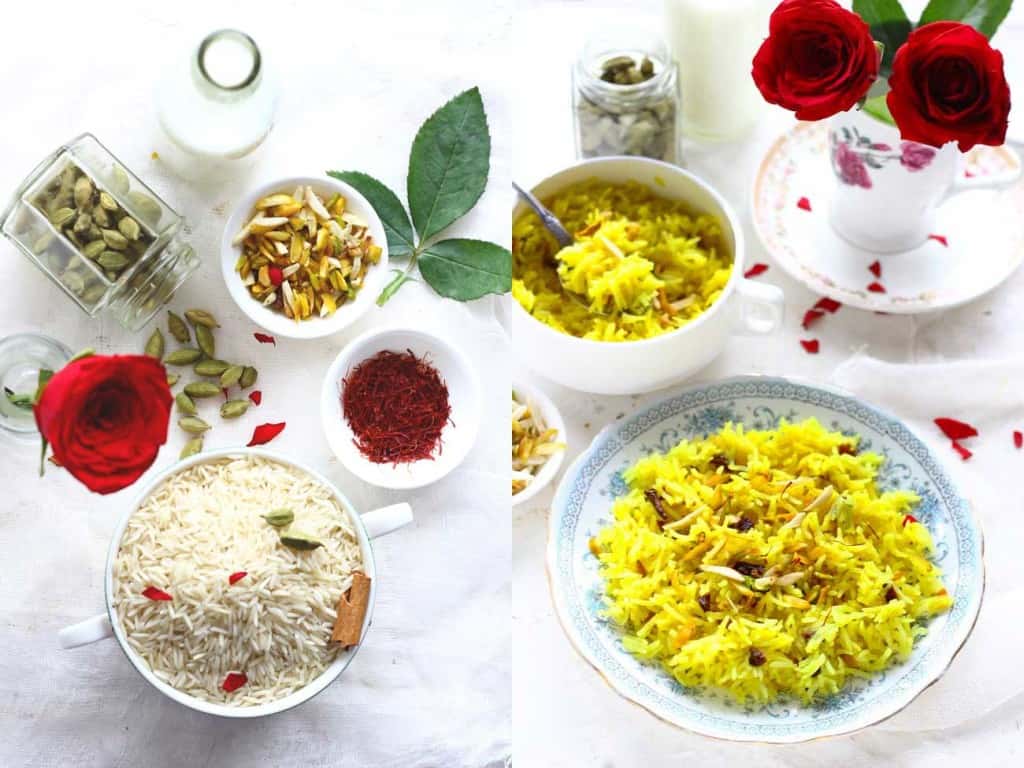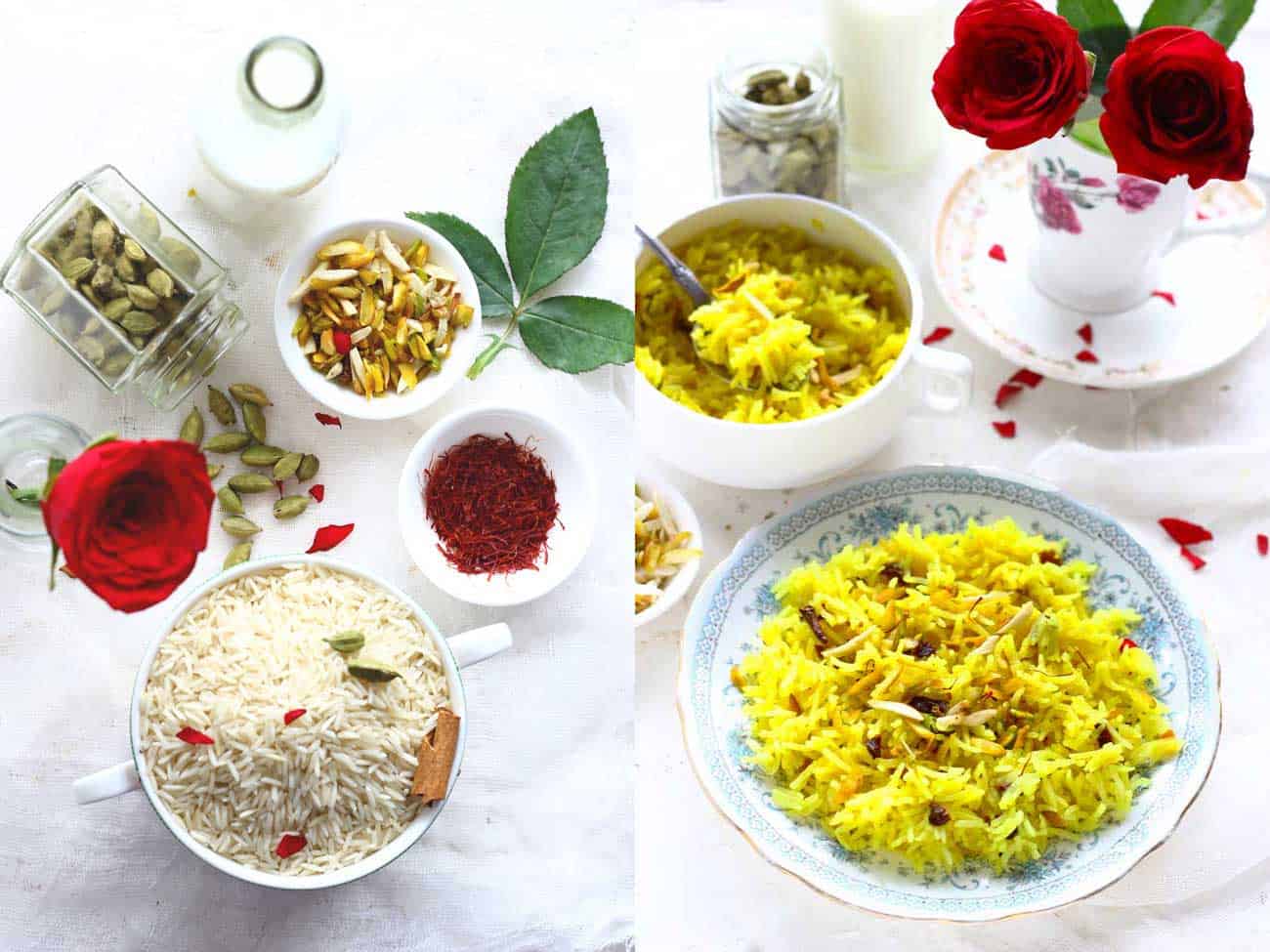 Meanwhile, you try this Meethe Chawal for the upcoming festivities. Stay warm this week, everyone! Learn how to make perfect Meethe Chawal with this quick and easy recipe. It's easy to adapt to your personal taste preferences, and so delicious!