Bored of regular Aloo Tikki? Then you must try this Corn and Paneer Tikki Recipe. One, it is super delicious. Second, it is 100% vegetarian and gluten-free. Third, it has a fuss-free preparation method. Corn and Paneer Tikki adds a great variety to your snacks table. Serve it with green chutney, a chilled yoghurt dip, and nothing else is required. This corn tikki has a mouth melting texture with a perfect crunch of corn kernels. The addition of cottage cheese aka paneer gives these fritters a creamy taste. The unmatched flavour of corn fritters comes from the spices and herbs. In few minutes, you have an excellent finger food ready for the party or a lip-smacking treat for the evening tea-time.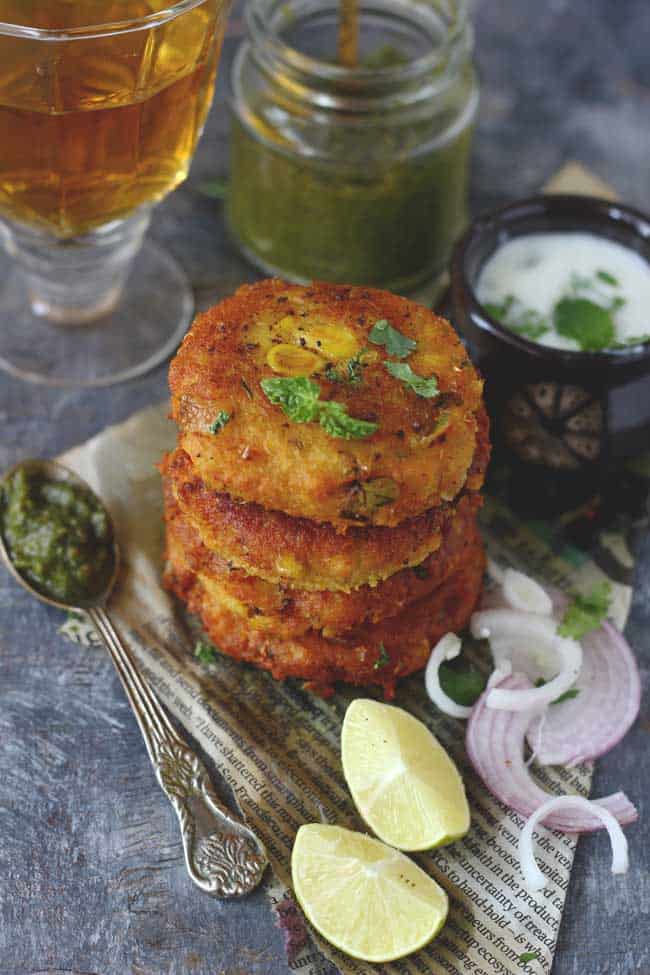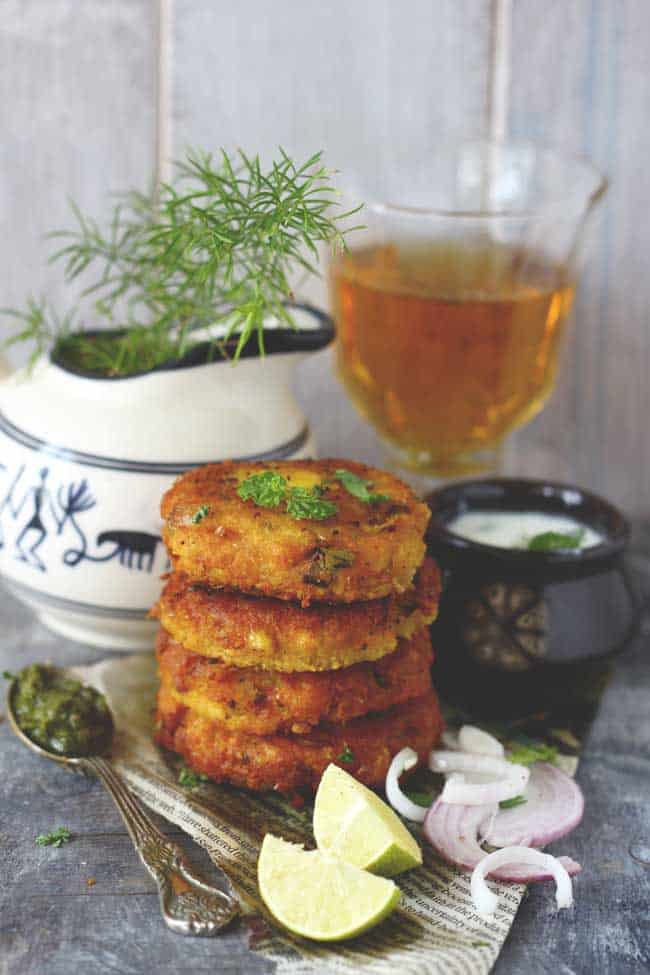 Mostly our meals at home are vegetarian, wholesome and meat-free. It is not that we are turning into a 100% vegetarian diet. But this is how we both have grown up eating. A healthy, balanced meal thrice in a day. With an addition of meat once or twice a week. Readers of the blog and my friends often confess that I rarely share meat-based recipes and seriously doubt that I am a vegetarian. If eating meat twice in a week is considered as vegetarian than I am happy to be in that category. I love my greens, lentils, legumes, seasonal produce and whole grains. And hence, that explains plenty of vegetarian recipes on the blog. Coming back to the Corn and Paneer Tikki, we enjoyed every bit of them for snacks. And then saved the leftovers for the breakfast, tucked them inside the wrap along with plenty of greens and sauces. And they were absolutely delicious. No doubt about it.
How To Make Corn and Paneer Tikki: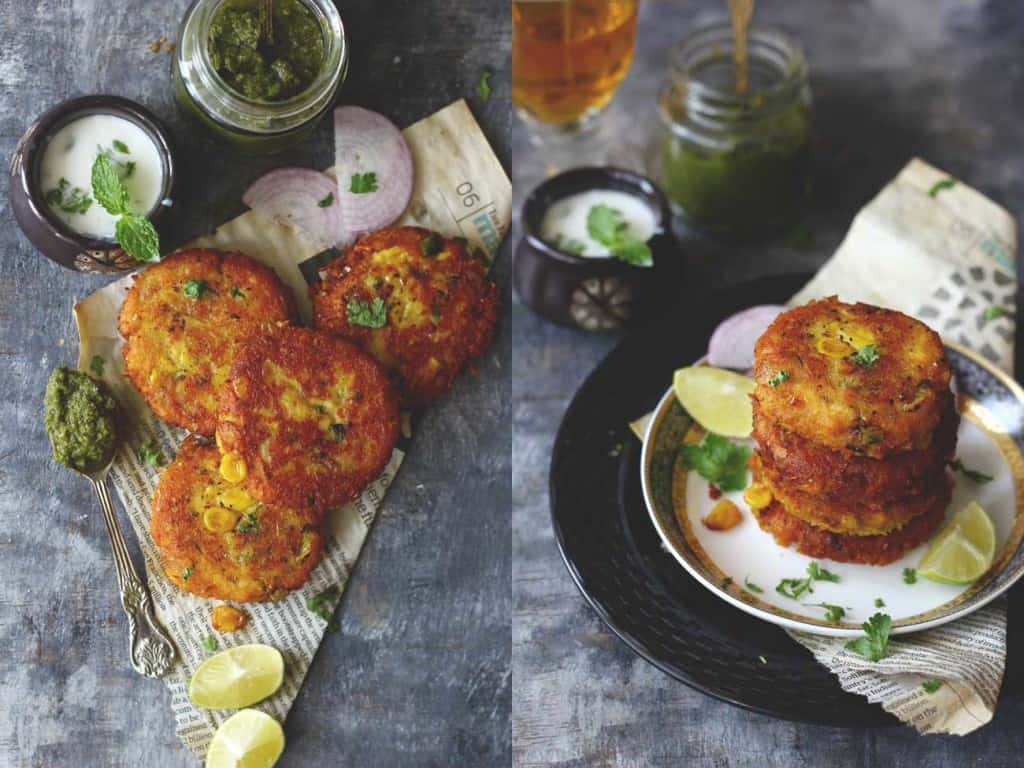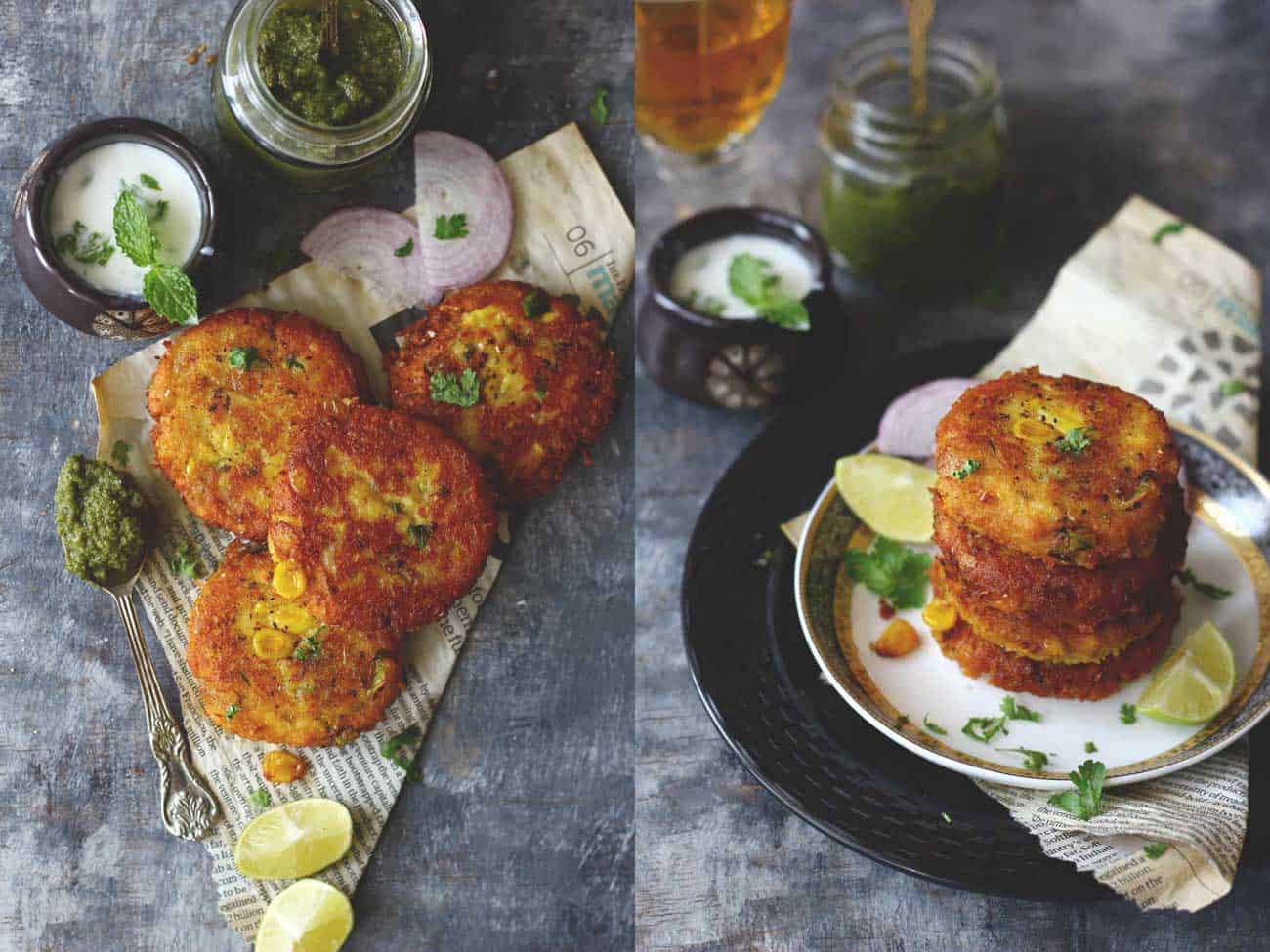 If you are already craving for Corn and Paneer Tikki, learn how to make it in few simple steps. For more Indian snack recipes, follow our Pinterest Board dedicated to similar amazing recipes.