The great Indian thali meal is a wholesome, balanced combination of various dishes served next to each other on a single plate. Thali is a Hindi word for the term – plate. Every region in India has its own version of thali meal. And each local version of thali comprises of regional main-course dishes, condiments, and many more Indian food recipes. The quintessential Indian thali meal is more like a cultural exploration and makes for a complete meal in itself.
India on my plate is the depiction of everyday Indian meals I like to cook and serve on a daily basis. These meals are inspired from the everyday Indian cuisine. And have an earthy appeal to them which makes them more gratifying and delectable. These Indian thali meal ideas are utterly simple, nourishing and full of seasonal flavours.
In case, if you wondering how to plan such elaborate everyday Indian meals, then read – 6 Easy Meal Prep Ideas For Indian Kitchen. We hope these 10 Indian thali meals ideas will help you plan elaborate Indian meals for friends and family with much efficiency.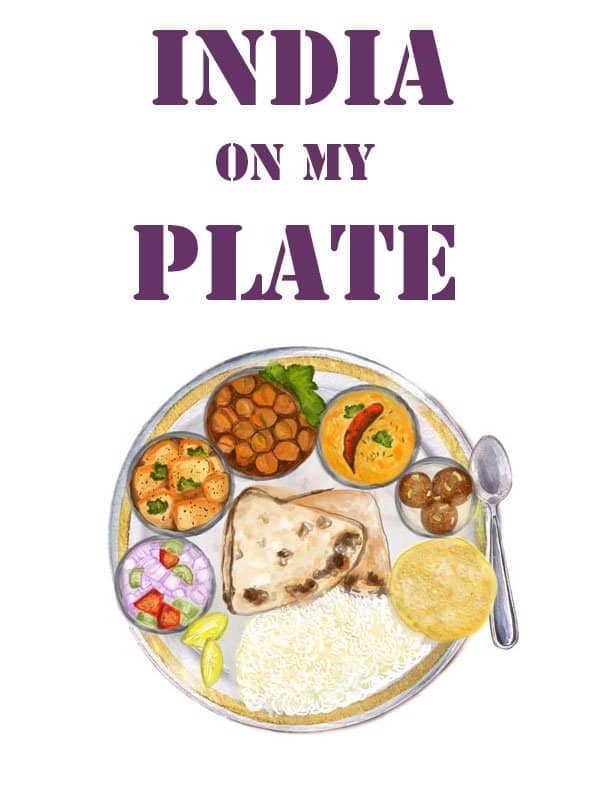 Here are 10 Indian Thali Meal Ideas:
1) On My Plate -> Moong Dal Tadka ( No Onion/Garlic), Cabbage Sabzi, Turai (Ridge Gourd) Curry, Achari Paneer Tikka, Boondi Raita, and Tandoori Paratha.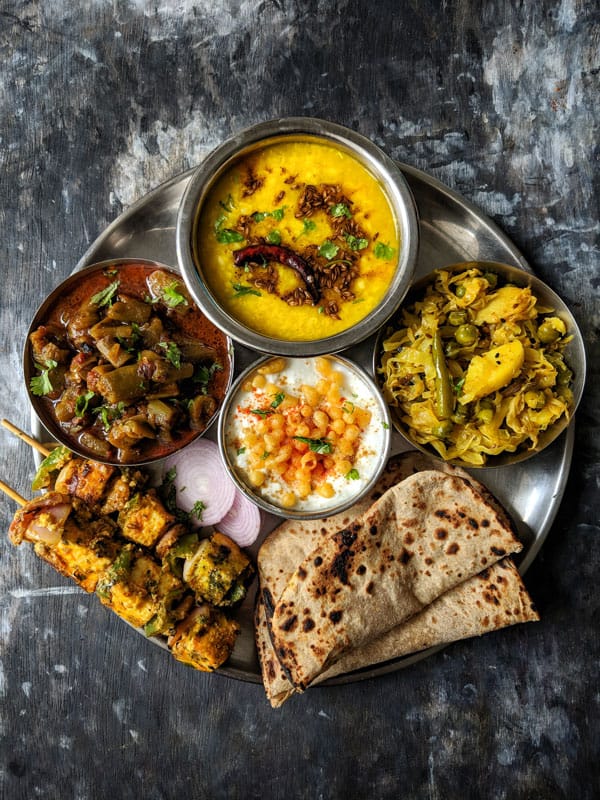 2) On My Plate -> Kala Chana Masala (No Onion/Garlic), Punjabi Dahi Bhalla, Ras Masalai, Butter Muruku, Basmati Rice and Tandoori Phulka.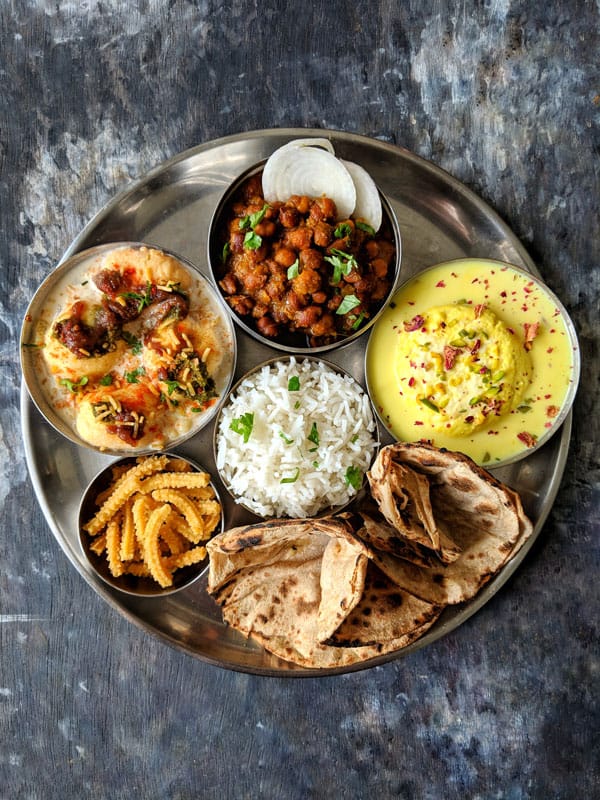 4) On My Plate -> Dhaba Style Dal Tadka, Paneer Butter Masala, Punjabi Style Karela Sabzi, Boondi Raita, Green Chutney, Onion Tomato Salad, and Khasta Paratha.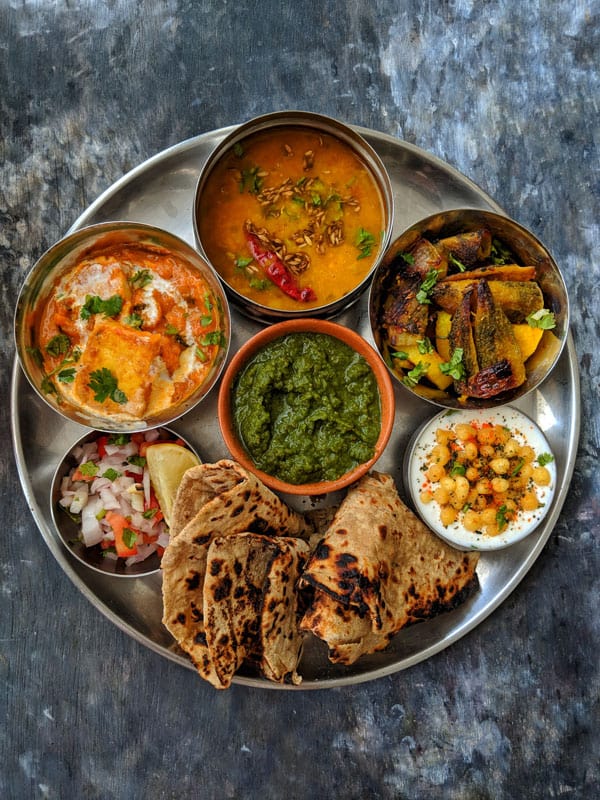 5) On My Plate -> Tinda (Apple Gourd) Curry, Punjabi Egg Masala, Carrot Raita, Basmati Rice, Chapati, and Mango.

6) On My Plate -> Tadka Dahi (Curd), Turai (Ridge Gourd) Ki Sabzi, Beans Aloo, Chapati, Papad, Sala, and Mango.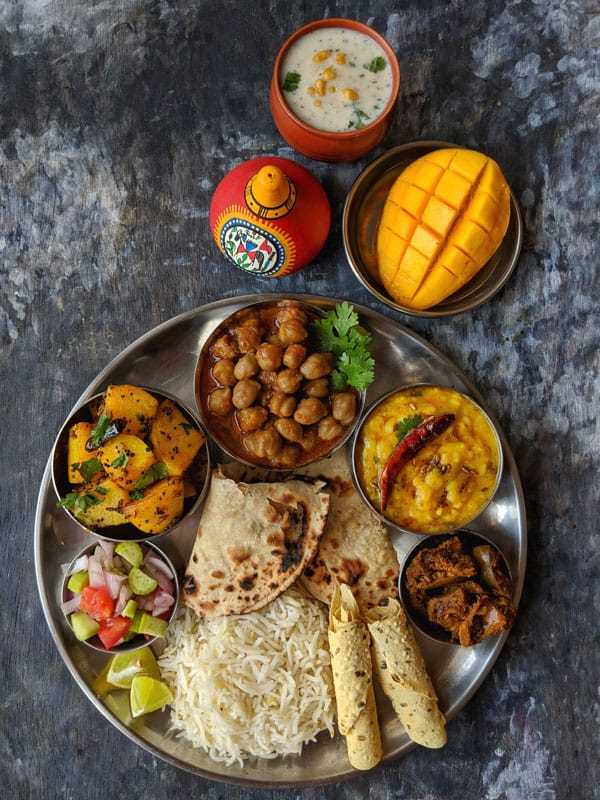 8) On My Plate -> Sabut Masoor Dal, Egg Masala, Seviyan Kheer, Papd and Chapati.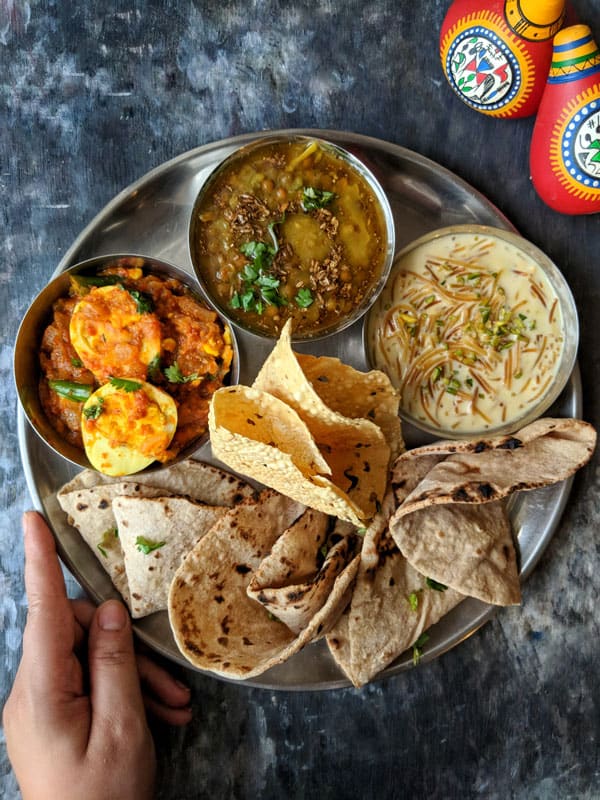 9) On My Plate -> Yellow Dal Tadka, Punjabi Arbi Masala, Rajasthani Papad Ki Sabzi, Jeera Rice, Tandoor Chapati and Mango.