June is here, and suddenly we stand on the cusp of summer. Heat at its peak, flora, and fauna at their dullest mood and there is almost nothing inspirational around. The scent of ripe mangoes and muskmelon almost overpowering, every time we open the door of the fridge. The daylight lingers till late evening, and the skies have become that piercing bright blue. These – these few of my observations among many – whisper 'summer is here'. And how to miss making Aam Ka Achaar (Mango Pickle), an Indian summer ritual that is common to almost every household.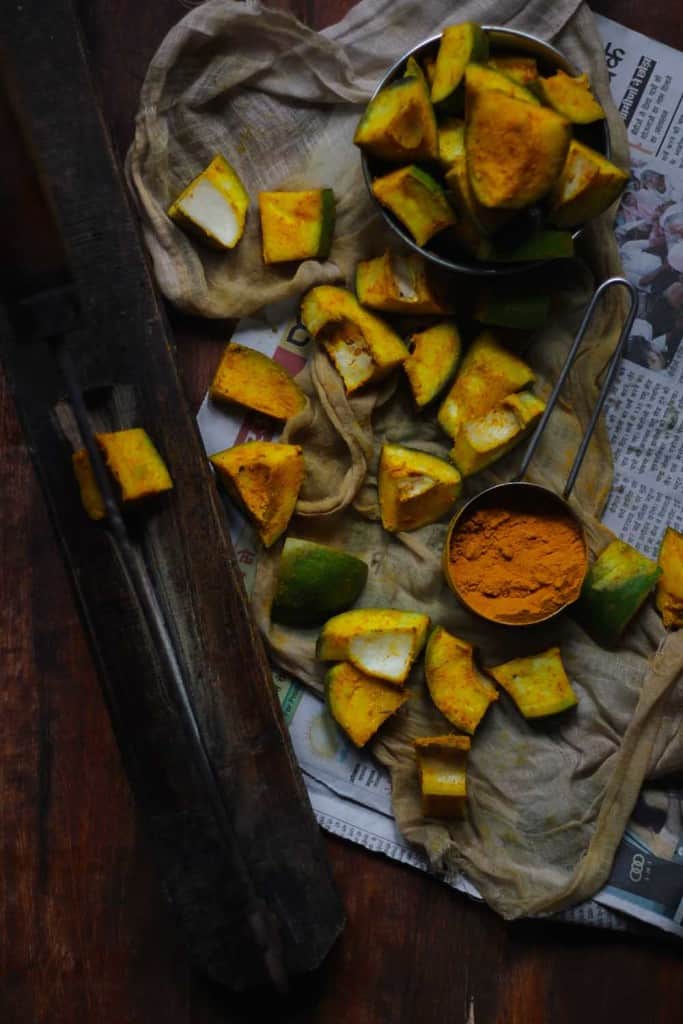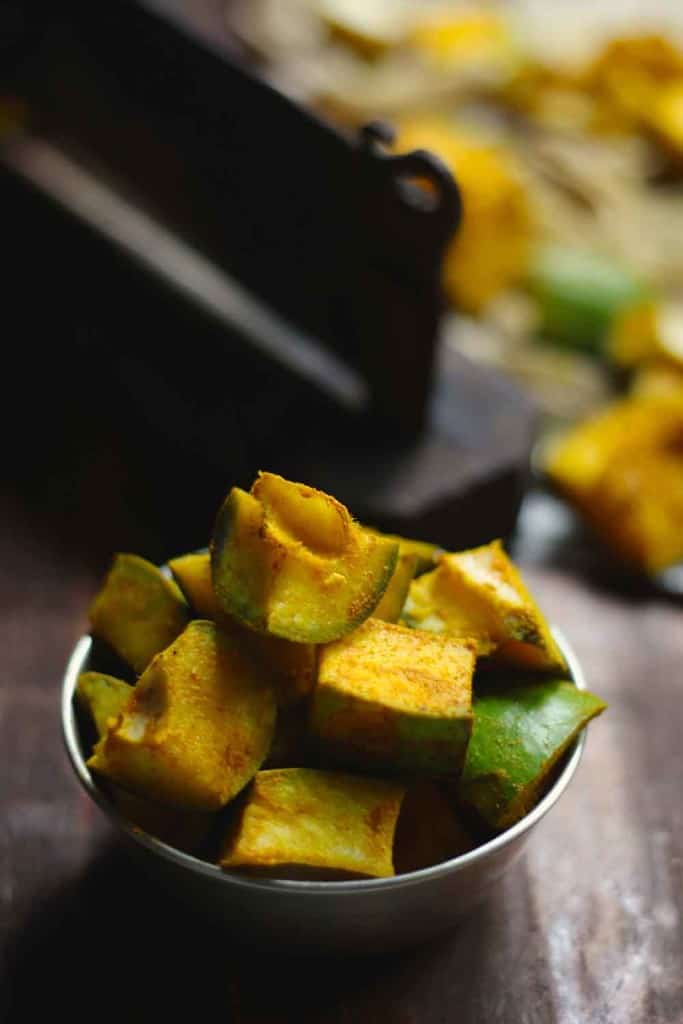 I have a soft spot for pickles: there is something about eating them straight from the jar, makes me feel as though I'm living life in a black and white movie. The raw mango pieces are coated in the achaar masala and then drenched in mustard oil. Salty, spicy, savoury, Aam Ka Achaar is an amalgamation of all favourite flavours from grandma's kitchen. The beautiful thing about making Aam Ka Achaar is it's truly the most intense way to time travel without leaving your own backyard. You can experience the familiar aroma of the ancestral kitchen, childhood summer memories, right at home, if only you venture to try. The Indian summer season is the perfect time to make Mango Pickle – the abundance of raw mangoes and the dry weather are two idealistic conditions to try Aam Ka Achaar Recipe.
The technique and the time to make each pickle is different from the other, whether it is Bharwan Lal Mirch Ka Achaar, winter special Gobi Gajaraur Shalgam Ka Achaar or Aam Ka Achaar, each recipe has a different tale to tell. But one common thing among all pickles is Achaar Ka Masala. These bold, blazing, spicy, sweet, sour, pickles are incomplete without a teaspoon of achaar ka masala. And we always stick to homemade achaar ka masala to prepare the pickles. In some pickles, the masala brings out the flavour while in some the colour. In this Punjabi Style Mango Pickle also, we have used the homemade achaar ka masala but you can use the store bought as well for the purpose.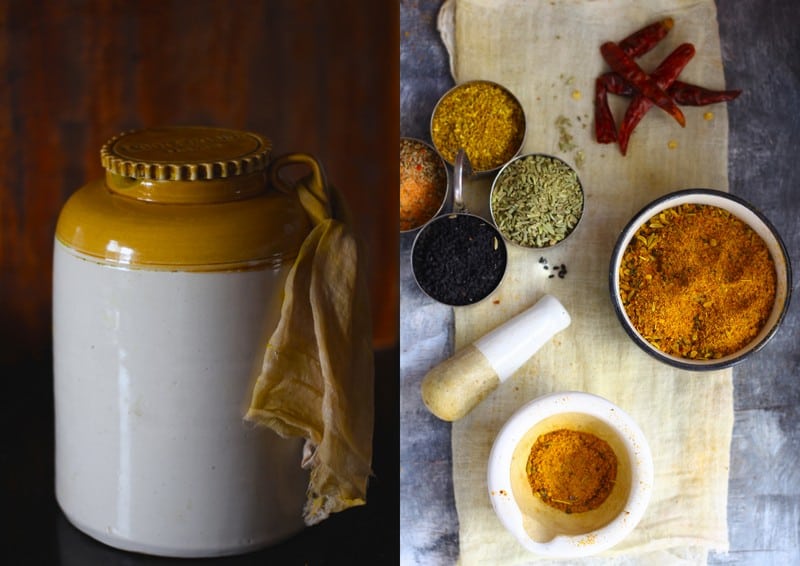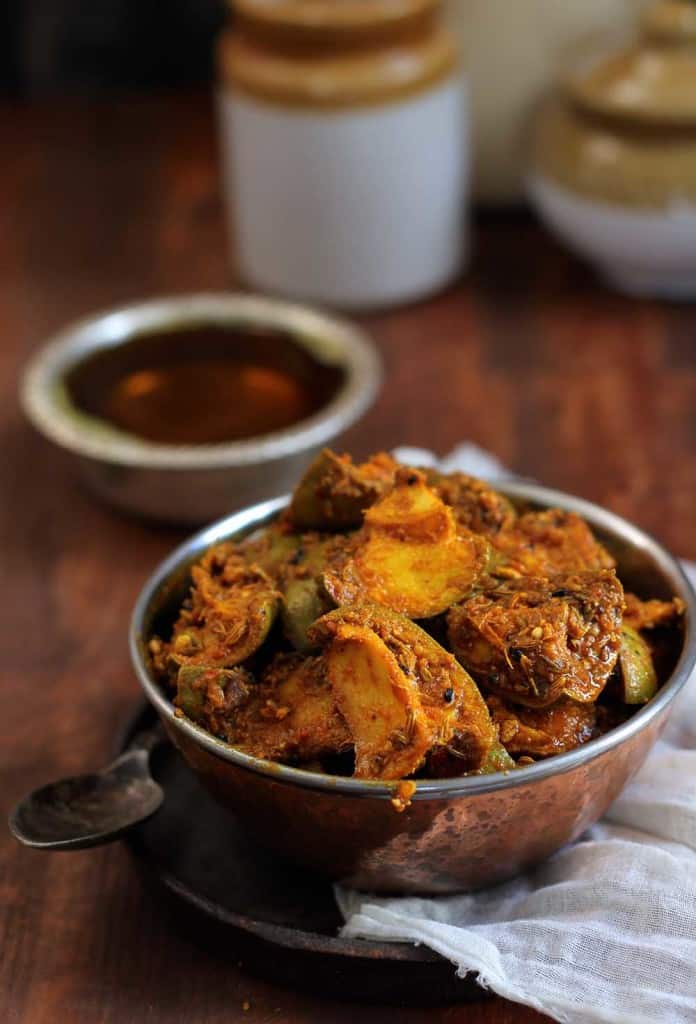 Learn how to make Punjabi Aam Ka Achaar in few simple steps. And don't forget to follow our Pinterest Board for more such summer special recipe collection.