Punjabi Arbi Masala is a simple and delicious gluten-free Indian food recipe, a popular side dish. It is cooked with a range of homespun spices. A staple in Punjabi household arbi masala is the tasty, crisp colocasia roots dry preparation. The little fuzzy not so good looking tubers, also known as colocasia roots are given a tempting makeover. Serve it with chapati and dal fry for a wholesome meal!
From chopping the Arbi into equal size matchsticks to frying them till perfection, the technique behind making Arbi Masala is quite straightforward. The juliennes of Arbi are dressed in turmeric and red chilli powder, then shallow fried in hot oil at the right temperature. While shallow frying the arbi just make sure, the Arbi strips do not turn overly crisp. We need just a little chomp in the Arbi and not a wafer-like crunch. The way to achieve this is not to wash the colocasia roots once they are chopped. After peeling the skin from Arbi, run them under running water, pat dry and then only chop.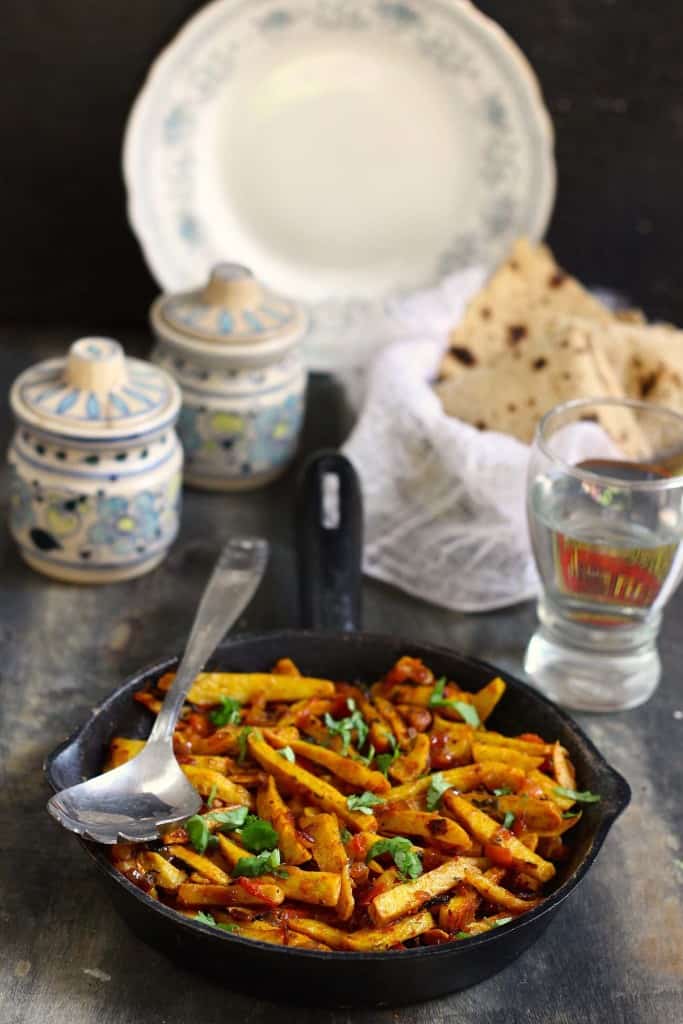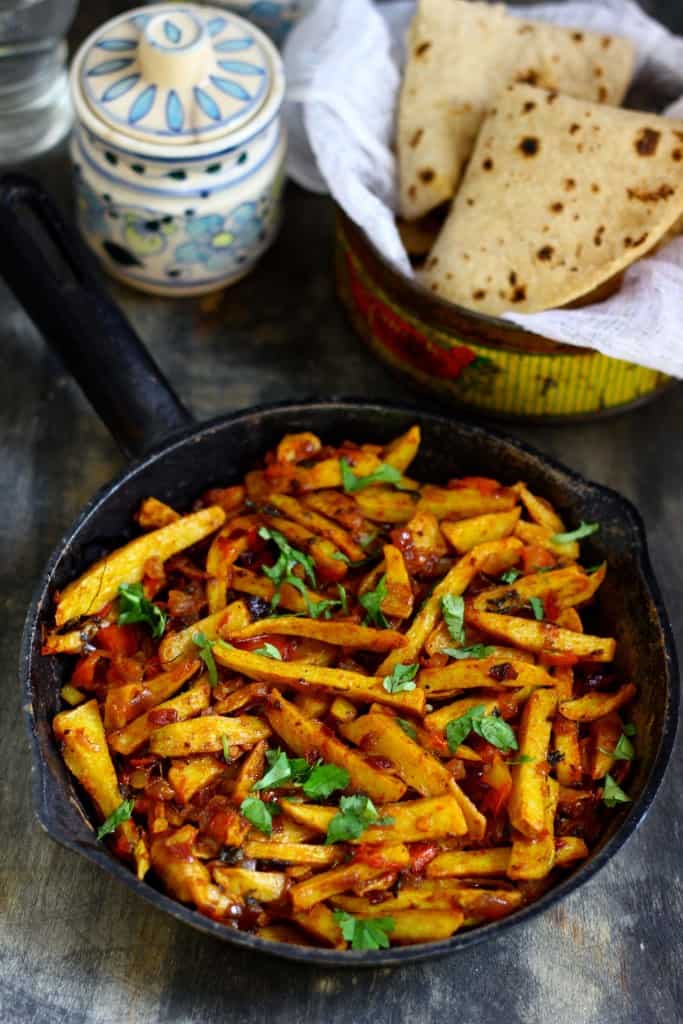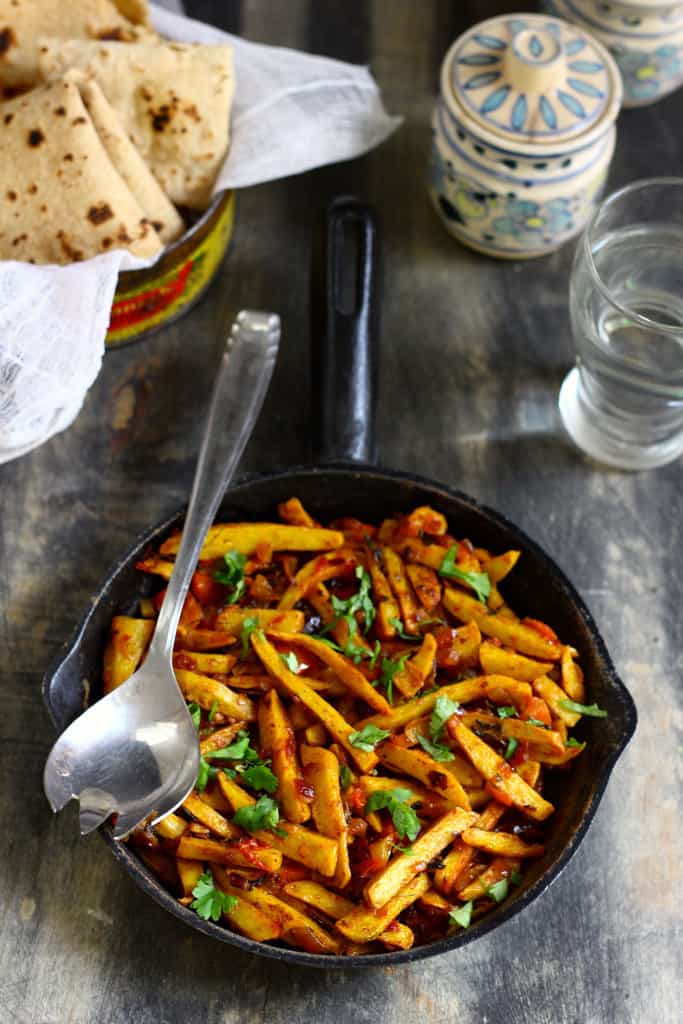 Indian Main-Course Dishes To Serve With Punjabi Arbi Masala:
The Punjabi Arbi Masala Recipe has been long due. It is a hot favorite at home and quite a regular lunch affair along with flavoursome dal fry, raita, basmati rice and chapati. The humble and subtle flavours in the dish are competitively enticing. But whether to share the recipe or not was a long-lasting debate. As such traditional recipes are never a viral hit among the readers of the blog. Reason being, recipes like Punjabi Arbi Masala are not so easily spotted in the menu of any Dhaba or Indian restaurant. Neither they are much talked about in the cookbooks or cookery shows. And so they have a limited niche audience for them.
These are some of those Indian food recipes that never make it to the commercial spotlight. In the conventional home kitchens, they are quietly passed on from one generation of house ladies to another. These lost recipes are the family treasures, which might not have a presidential connection but worth preserving for the forthcoming generations. They are precious to anyone in the family who knows the memories and stories attached to these recipes. Hence, I decided in the favour of sharing Punjabi Arbi Masala Recipe on the blog.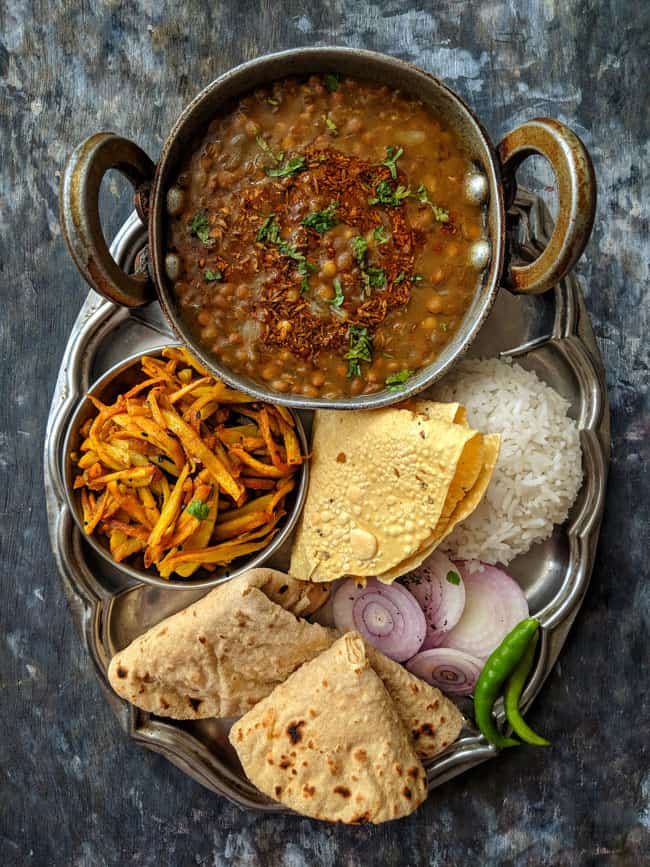 For more such fun Indian food recipes in your life, follow along on Facebook, Instagram, or subscribe to our Youtube Channel.
If you try this recipe and love it, please leave a comment and a rating. This helps us grow and reach many other food lovers like you, who are looking for a perfect tried and tested recipe.
How To Make Punjabi Arbi Masala