Dhaba Style Matar Paneer is a delicious Indian curry loaded with dhaba and restaurant like flavors. It is perfect with tandoori roti. This decadent looking matar paneer is 100% gluten-free and vegetarian.In this recipe video, I have shared all the secrets to making a perfect Dhaba Style Matar Paneer at home.
Who says dhaba style paneer cannot be prepared without any artificial color or flavoring? In this matar paneer recipe, none of these are used and yet the end result is totally delicious. It is rich, spicy, luscious and just excellent. Unlike my other quick and easy curry recipes, this one requires a bit of time and patience. The roasting of masala for the curry is a time -taking process that cannot be done in a haste. And that only gives the most sought-after taste to the curry. If you looking for a paneer curry in a hurry then:
You might like – Pressure Cooker Matar Paneer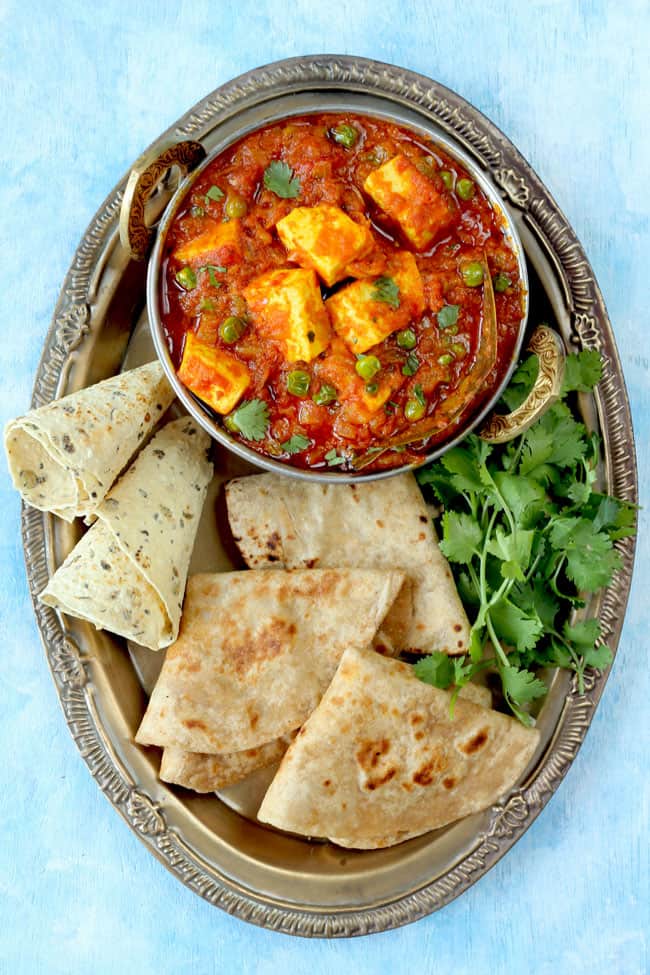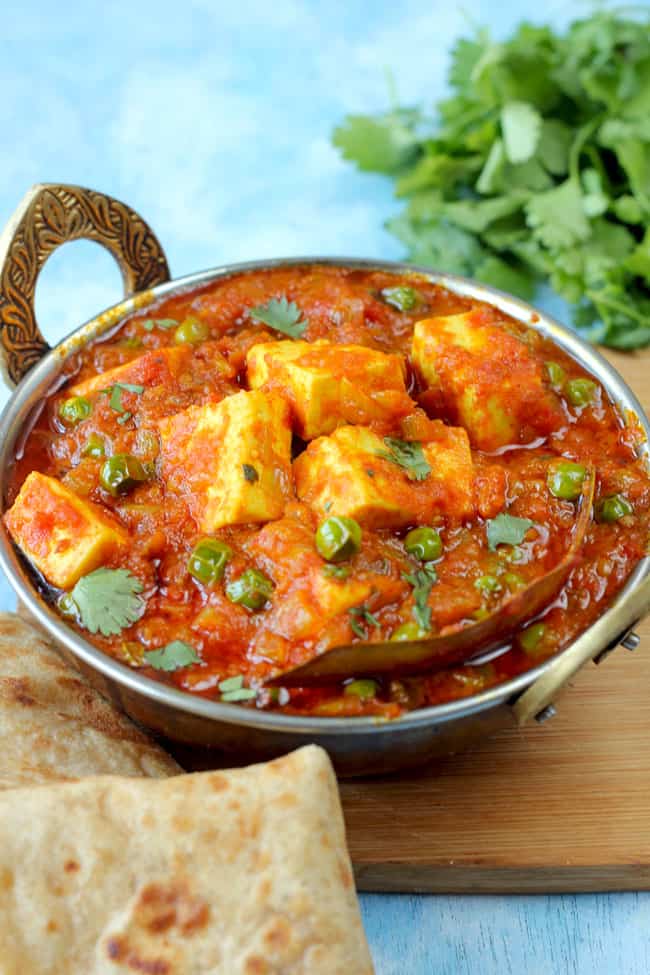 Though this is a bit time-consuming matar paneer recipe but a simple one to follow. There are no complicated steps involved. All you need to do is fry the masala nicely and cook it to the perfection. That's it! And you have the most delicious restaurant style matar paneer cooked at home with few basic ingredients. One of the simplest of all Indian curries also happens to be one of the most popular across various restaurants all over the country.
TIPS TO MAKE PERFECT DHABA STYLE MATAR PANEER:
1) Use best available ripe and red tomatoes for the gravy. They give a great taste and color to the dish.
2) Stick to either Kashmiri red chili powder or Deggi Mirch Powder for this recipe. These two are known for imparting a rich color to the dishes.
3) Adding roasted gram flour thickens the curry and gives it restaurant like consistency. But only a tablespoon or so is sufficient to make a perfect matar paneer.
4) Mustard oil or ghee is the ideal to make any dhaba style rich gravy. I have used mustard oil in this recipe.
5) Frying paneer for the gravy is totally optional. May people like fried cubes of cottage cheese in their gravy but I prefer just the opposite. And I don't think frying paneer contributes to the taste or texture of the dish.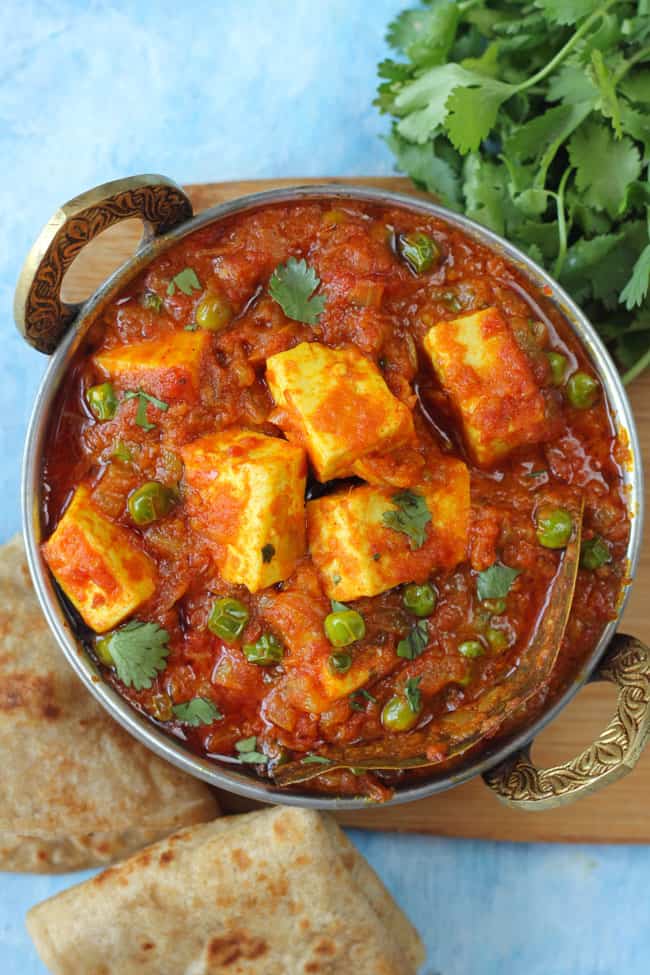 Watch VIDEO of Dhaba Style Matar Paneer:
For more such fun recipes in your life, follow along on Facebook, Instagram, or subscribe to our Youtube Channel.