Instant Rava Paniyaram is an epic teatime snack. These ones are loaded with my favorite ingredient – cheese. Crazy crispy on the outside and totally mouth-melting inside – this instant paniyaram are all you need with a cup of filter coffee. Serve them with my signature coconut and coriander chutney to spice up the mood of the snack table. Did I tell you rava paniyaram makes a great lunchbox snack as well? This is one of my all-time favorite South Indian breakfast recipes only for two reasons – super simple to prepare and damn delicious in taste.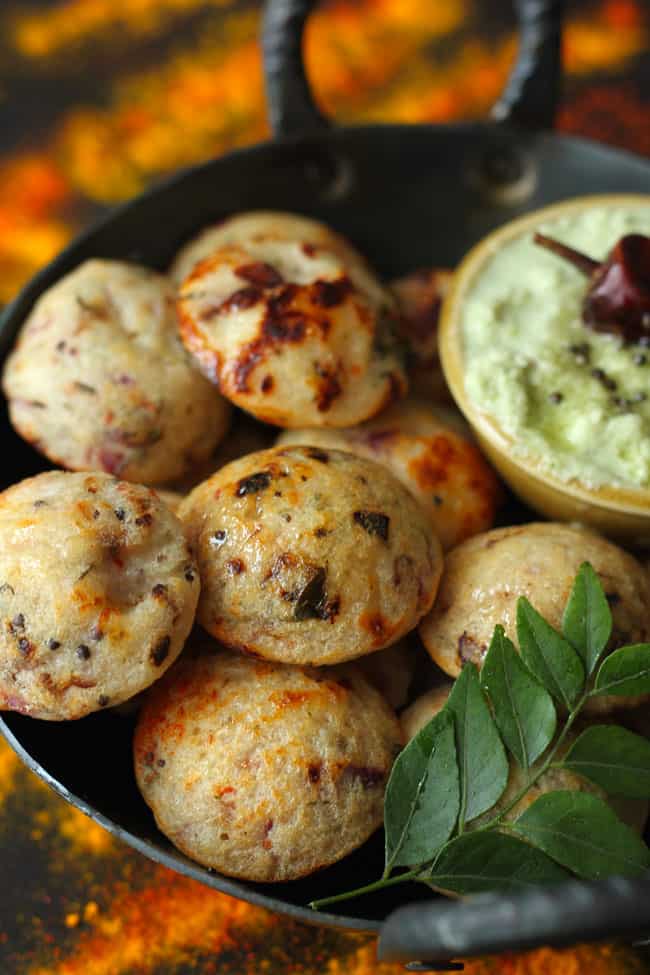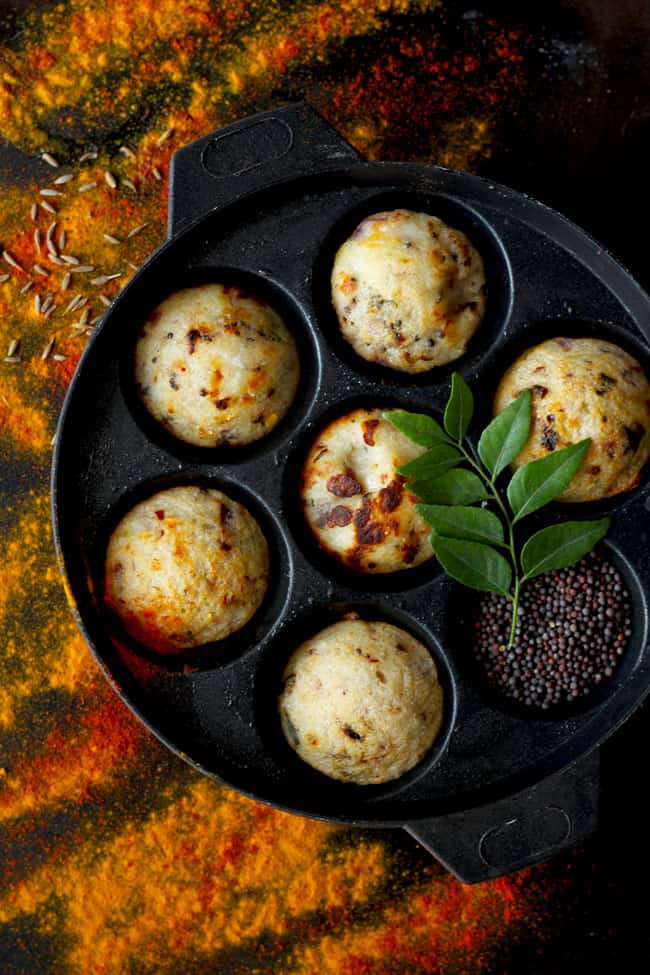 One of the reasons I think you will grow in love with this instant rava paniyaram recipe is how adaptable it is. Though my recipe emphasis on using certain ingredients you can make it totally yours by adding desired flavors and vegetables. In case your measuring cups and spoons are not in reach don't worry. As long the consistency of the batter is similar to idli-dosa batter be assured you will savor delish paniyaram.
How To Personalize Instant Rava Paniyaram?
Vegetable Choices – Chopped Onion, Grated Carrot, Chopped Spinach, Grated Broccoli
Seasoning Choices – Italian herbs, Chopped Garlic, Red Chilli Flakes, Indian Spices
Add-ons – Grated Cheese, Boiled Sweet Corn, Grated Coconut, Chopped Coriander
These are few of the many permutation and combinations to make paniyaram even more delicious and personalized as per your liking. I love recipes which have flexible and instant written all over them. And instant rava paniyaram is one of those recipes. Another addition to my quick and tasty party snacks collection. In all honesty, paniyaram make an excellent finger food for all kind of parties.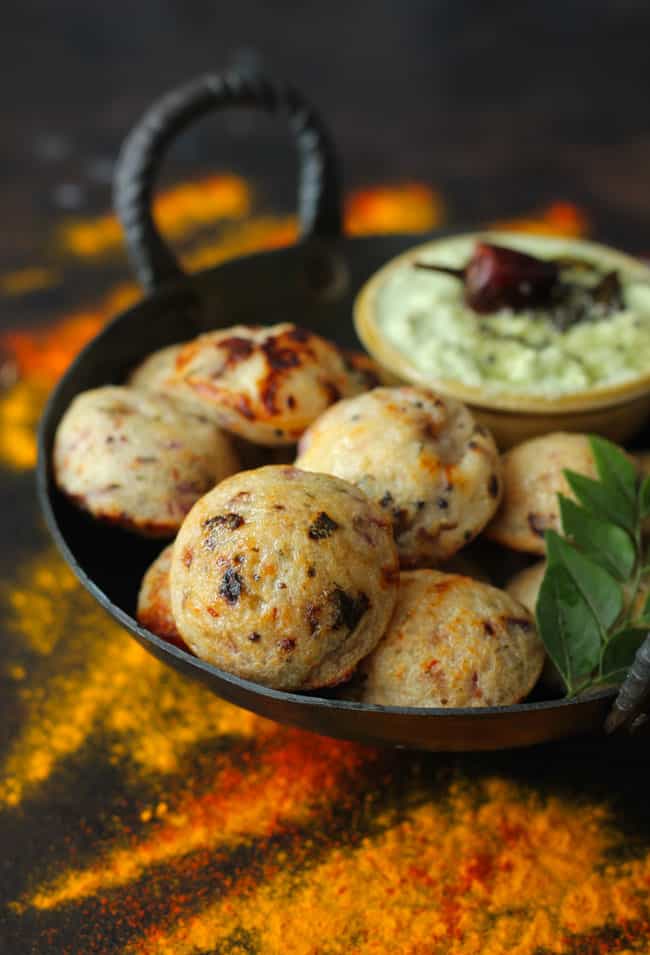 For more such fun recipes in your life, follow along on Facebook, Instagram, or subscribe to our Youtube Channel.
If you try this recipe and love it, please leave a comment and a rating. This helps us grow and reach many other food lovers like you, who are looking for a perfect tried and tested recipe.