Soya Chaap Tikka Masala is the gluten-free version of the famous chicken tikka masala. Or you can say it is the vegetarian tikka masala. The Indian vegetarian recipes like soya chaap tikka masala are worth all the effort for only one reason – they taste delicious. For anyone who is a vegetarian, curry lover and is bored of paneer tikka masala – this is a must try recipe. You will surely love it to the core.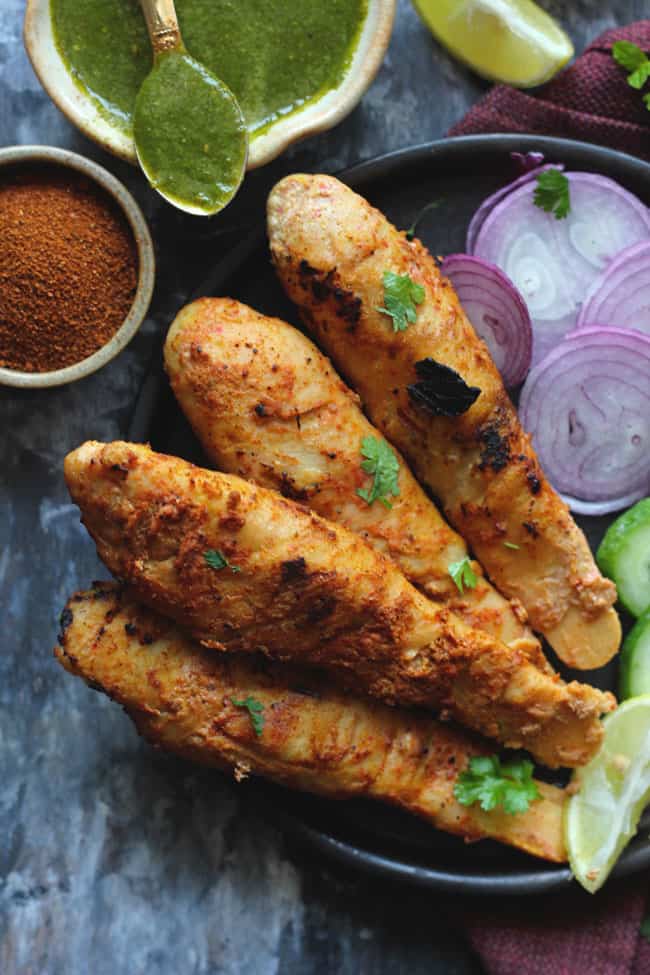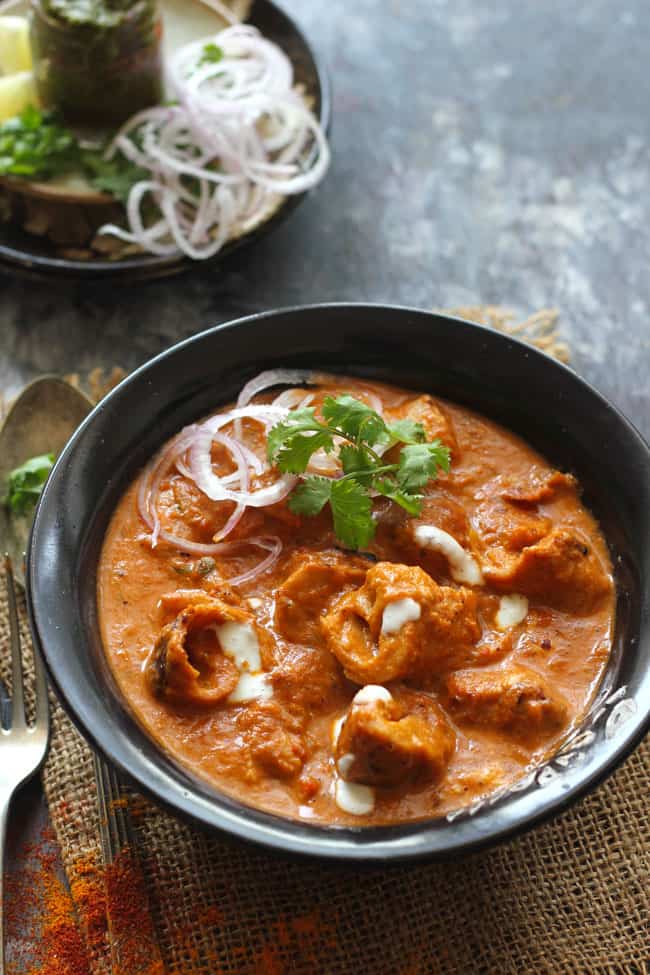 In Delhi, we are blessed with fresh soya chaap. Every supermarket or vegetable vendor selling them. And I just could not get enough of them? Why? Because soya chaap has a perfect meaty texture to compliment the rich and creamy Indian vegetarian curries. For an instance, it is difficult to make a difference between the murgh makhani and the soya chaap tikka masala from the first look or the first bite. It is one of those Indian vegetarian recipes that will truly satisfy your cravings for a rich, indulgent and best friend with the naan kind of curry.
The process to make soya chaap tikka masala might look long but is actually the simplest one. With my pre-made makhani masala you can make this dish in no time. For that matter, these freezer-friendly 4 everyday Indian curry paste are excellent to make most of the Indian vegetarian dishes. With a makhani masala sitting in the fridge and the soya chaap already marinated in the morning, this dish is on the table in 30 minutes. Just like my 30-minute butter chicken!
Let me tell you a little secret – I always marinate a large batch of soya chaap. Why? I love to enjoy them as an evening snack. Simply grill them in the oven or a pan and they are ready to be relished. Or you can make so many different Indian curries such as Punjabi soya chaap masala using the marinated soya chaap. If you want us to share more recipes using soya chaap then please let us know via your comments and emails.
Till then, try this soya chaap tikka masala recipe. And don't forget to serve it with pillowy homemade naan.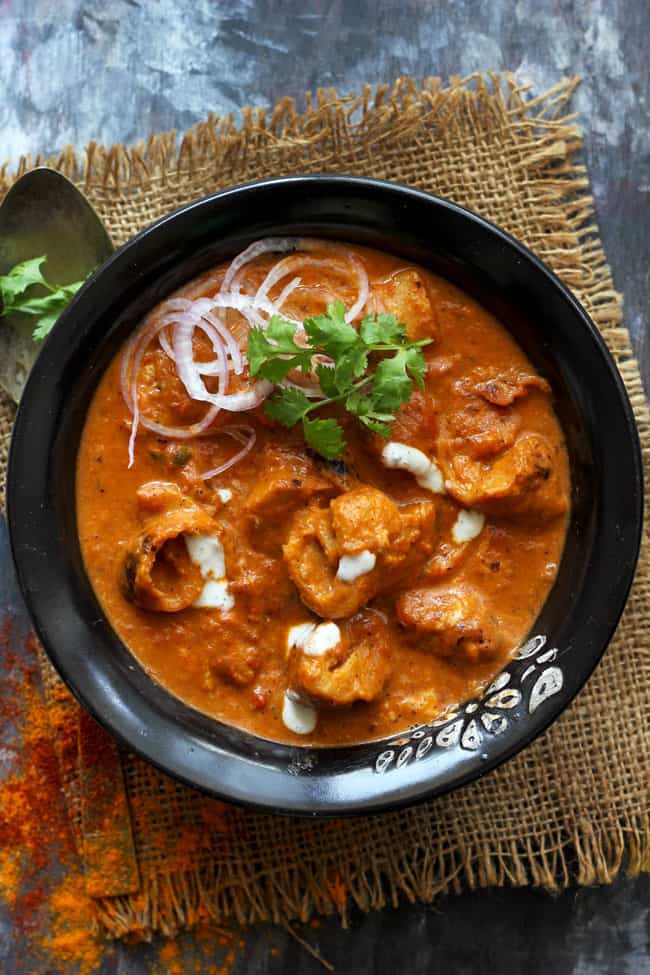 For more such fun recipes in your life, follow along on Facebook, Instagram, or subscribe to our Youtube Channel.
If you try this recipe and love it, please leave a comment and a rating. This helps us grow and reach many other food lovers like you, who are looking for a perfect tried and tested recipe.
Another soya chaap recipe for you to try: