Kheer and the sweet dish season is back. We have officially entered the festive season in India. An array of festivities lined up in the upcoming months and they come to the halt with the year ending. Samavat Rice Kheer is one of the old school puddings that make a perfect dessert for the festive feasts. Simple, no fuss making process and the conventional creamy texture are the highlights of this gluten-free pudding.
The only twist we have introduced in the Sama Rice Kher Recipe is adding a layer of fruits before serving. We love our puddings and custards chilled. Winter season as well is no exception to this rule. And the combination of chilled, thick and rich kheer layered with sweet and ripe mangoes, is definitely a gratifying experience for the food senses. If you thinking where to get mangoes in the month of October, then take a look around surprisingly it is still available. At least, it is still here in Delhi.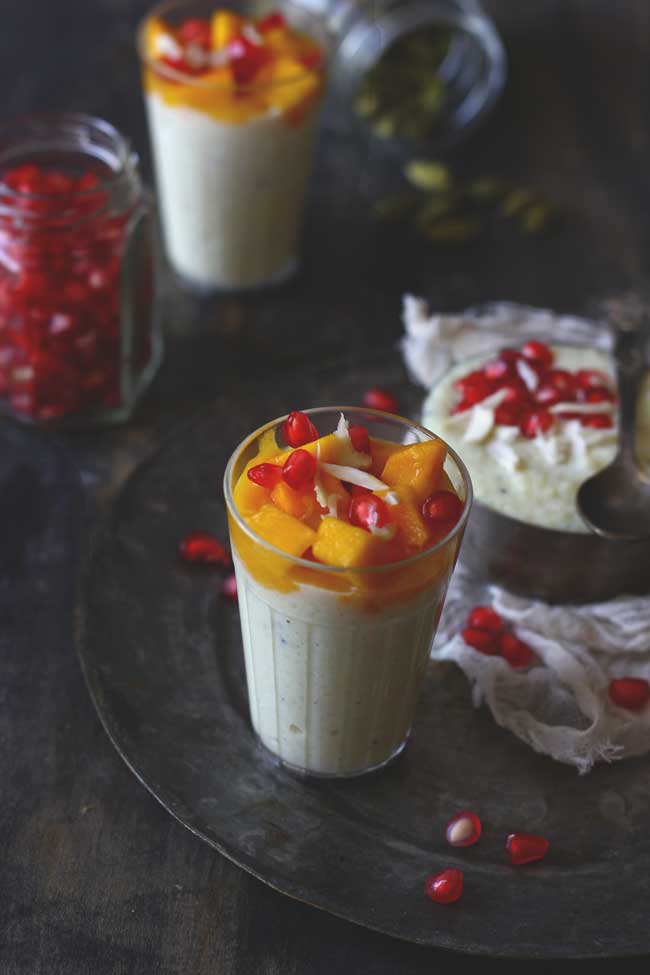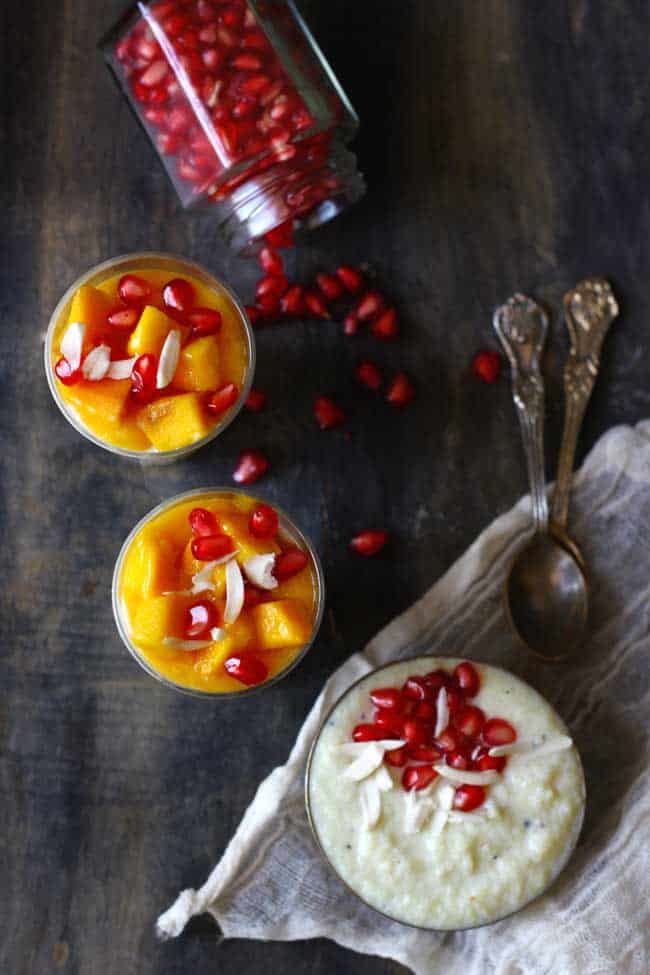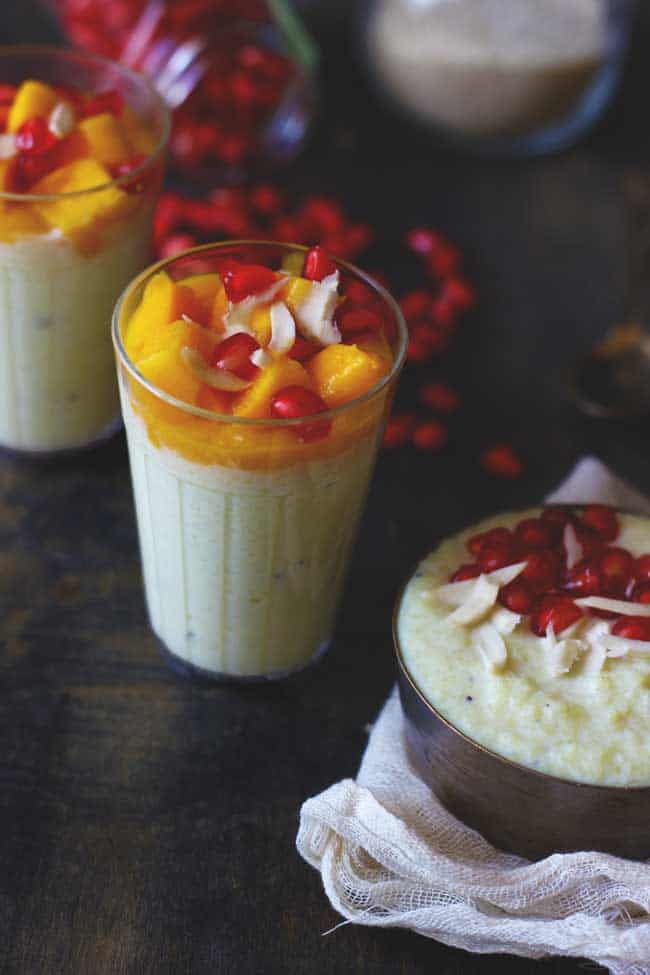 This year since the beginning we have rarely shared dessert recipes on the blog. The reason is controlled sugar consumption in the house. But the upcoming festive celebrations will definitely make an exception to the rule. There comes a time in life where you have to ask yourself the most important question: am I fit enough to take an insane amount of sugar and carbs every day? And to me, the answer was no. Gradually, we are changing our routine food habits and that is definitely reflective on our recipe collection. We are mainly sticking to local, seasonal produce.
Slurping up heart stews and simple curries. Once in a while, we satiate the sweet cravings with something simple such as Sama Chawal Ki Kheer. We owe big time to our readers, for readily accepting and appreciating the new voice of the blog. Our taste buds also, slowly getting accustomed to such clean and humble flavors. For the festive season, we have planned few undemanding, wholesome but of course delicious recipes. Stay tuned with us!!
Learn how to make Samavat Rice Kheer in few simple steps: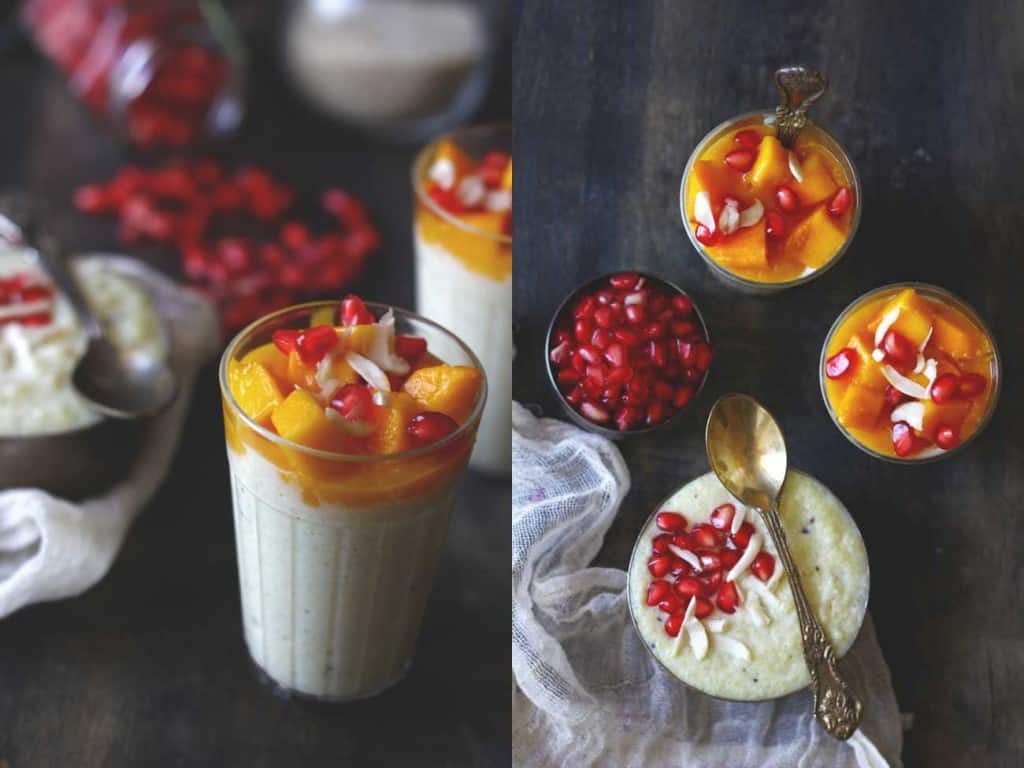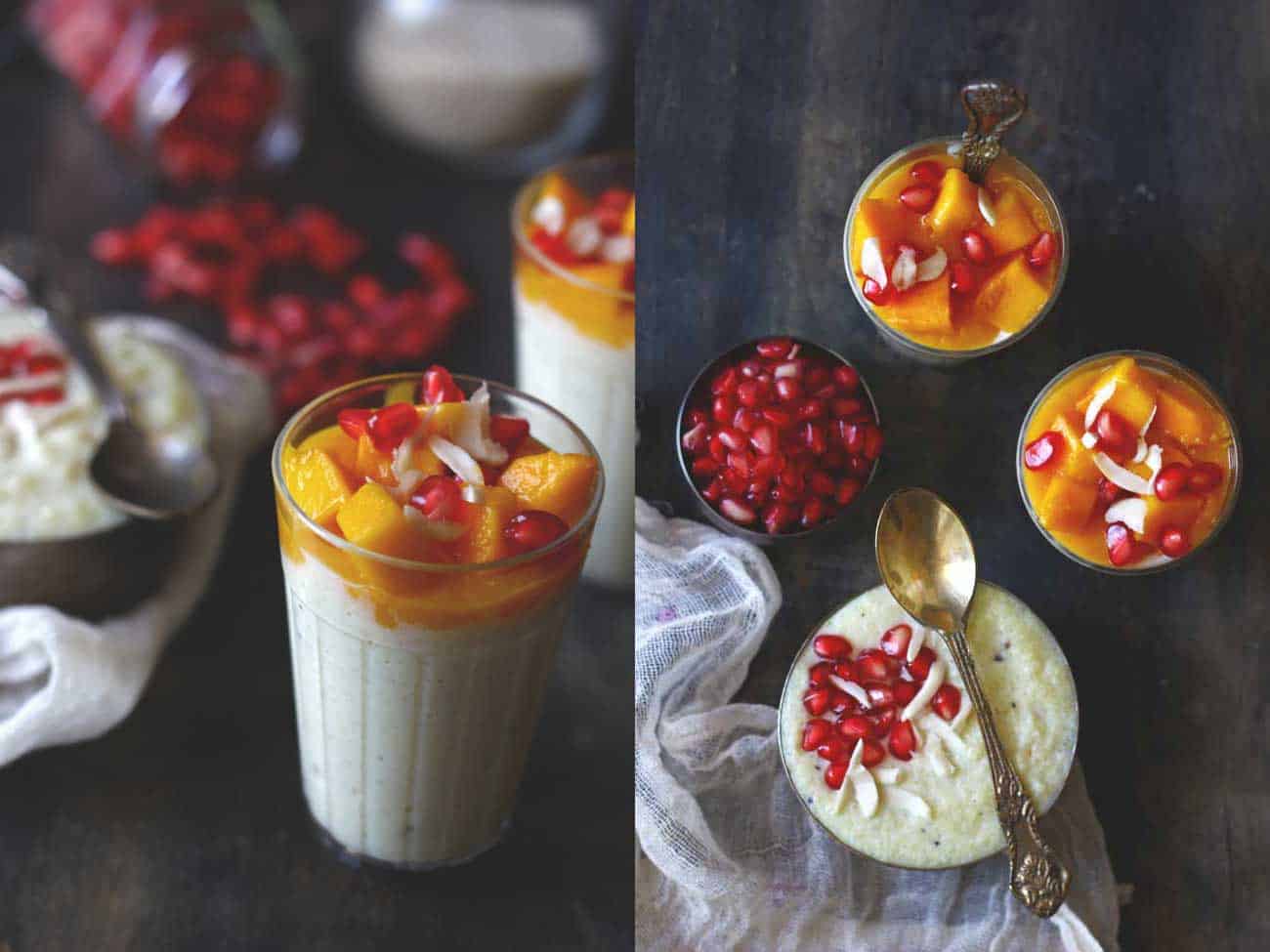 Connect with us on Instagram to get a sneak-peak into our everyday food and travel stories. In case you want to search for us on Instagram, use @funfoodandfrolic.