Looking for the delicious Indian breakfast recipes? We've got you covered with these 10 Best Indian Breakfast Recipes. These Indian breakfast recipe ideas are far from boring and are totally delicious. We have such tasty variety of breakfast in Indian so why not include them in our everyday breakfast menu.
Breakfast is the most important meal of the day so let's start the day with these mouth-watering Indian breakfast dishes. These Indian breakfast recipes are simple to follow, easy to prepare and keep you filled until the lunchtime. Many of these recipes are naturally gluten-free and vegan. Hope that excites you more to try these 10 Best Indian Breakfast Recipes!
1) Moong Dal Cheela – The cheela or the savory crepes are a healthy and fulfilling breakfast choice. Did you know that moong dal cheela is gluten free and vegan too? For a balanced breakfast stuff moong dal cheela with aloo masala or paneer bhurji. Serve it with chutney, ketchup and your favorite cup of tea.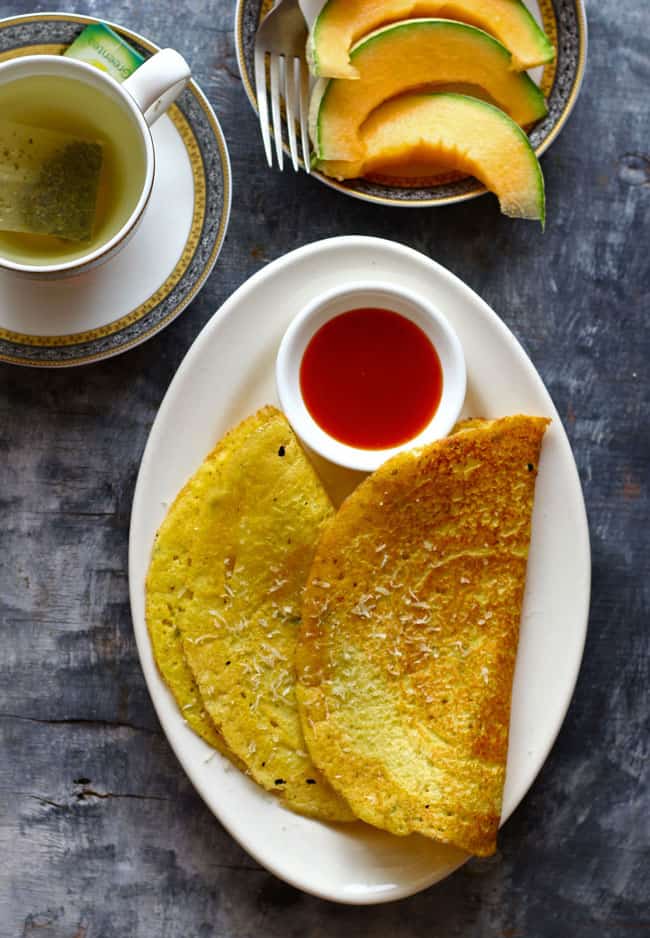 2) Mumbai Style Pav Bhaji – Pav Bhaji is one of the popular Indian breakfast. Serve it with loads of butter and garlic chutney for the added flavor. And I am sure no one in your family could resist this tempting breakfast choice. A tall glass of buttermilk (chhaachh) would be a great companion for the pav bhaji.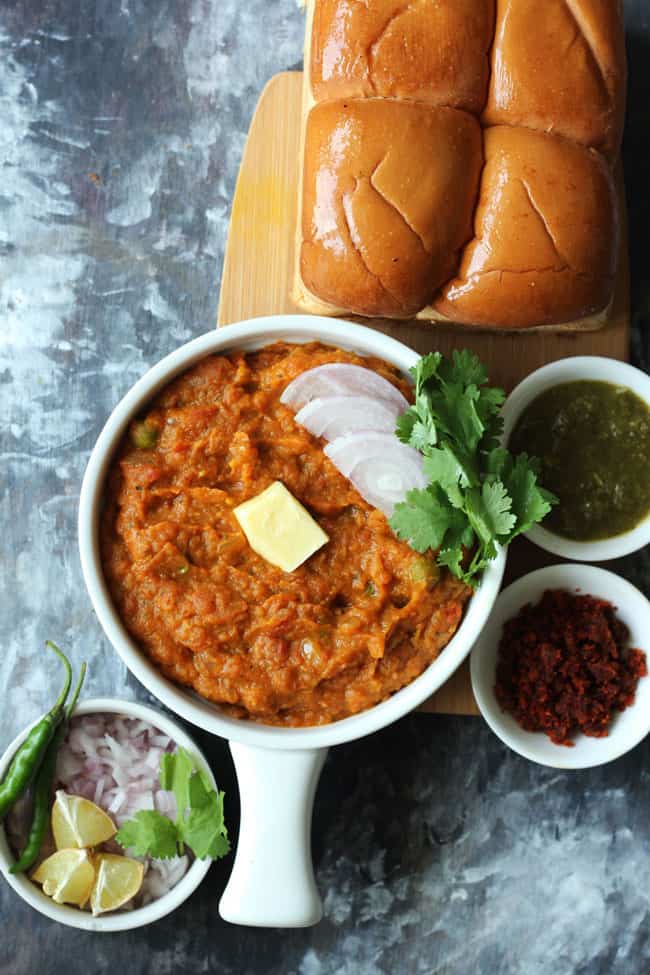 3) Idli, Vada, and Sambhar – If you are in love with the South Indian flavors then this breakfast is definitely for you. Nothing can beat the joy of dipping crisp medu vada and soft rava idli in the piping hot sambhar. And not to forget the finger-licking good coconut chutney. To save some time in the morning you can prepare the chutney and sambhar during the previous night. This South Indian breakfast is a complete meal in itself.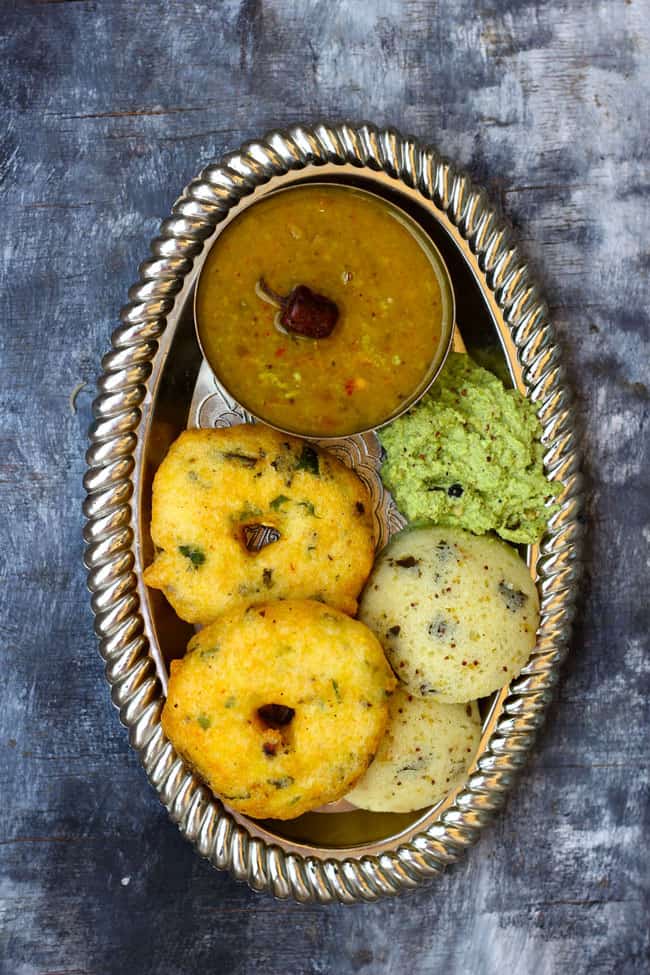 4) Poori Aloo – In India people of all age group just love jeera aloo with poori. This is one of the most popular festive Indian breakfast recipes. So simple to prepare and totally delicious jeera aloo with poori is one of my favorite Indian breakfast recipe ideas. And don't forget a cup of tea with this breakfast combination.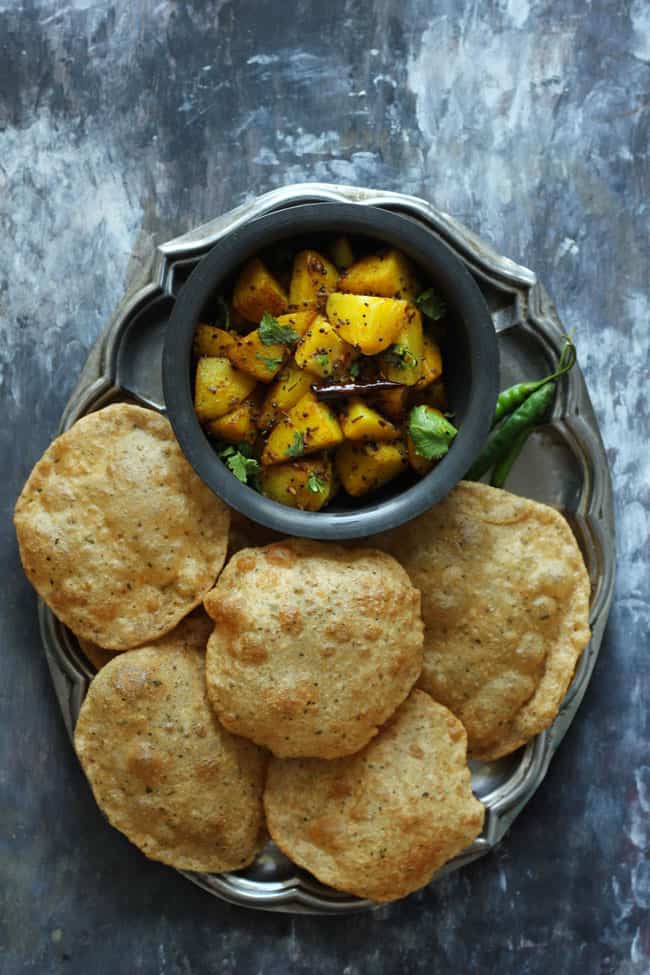 5) Methi Paratha – Indian breakfast recipe collection is so incomplete without some delicious paratha. Methi Paratha is one of the popular Indian paratha recipes. It is very nutritious and tastes delicious too. Methi Paratha is mainly prepared during the winter season when the fresh fenugreek leaves are available in abundance. Serve it with raita and pickle for a complete breakfast.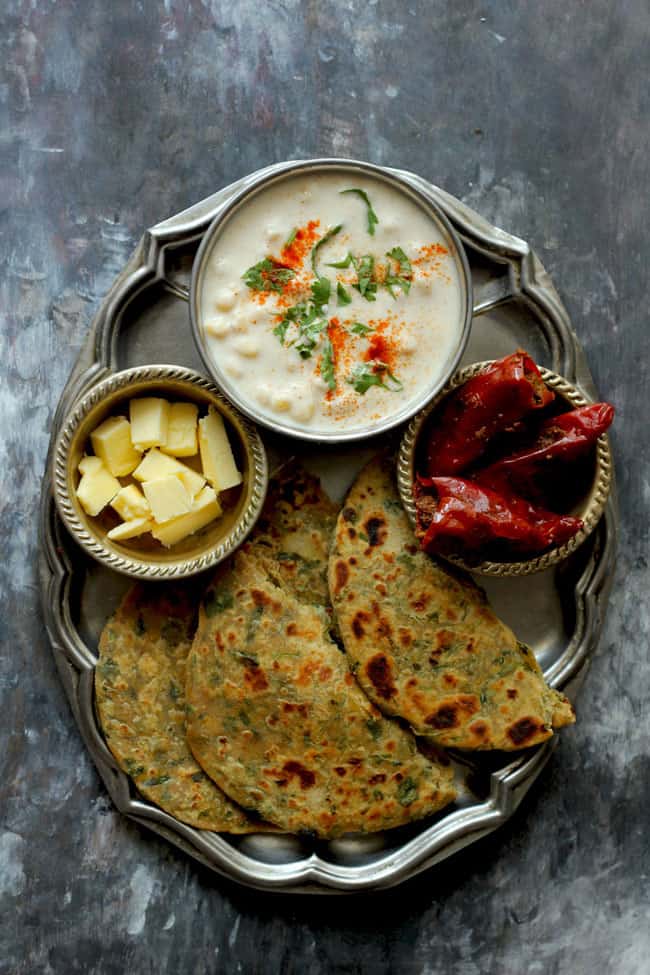 6) Punjabi Chana Masala with Kulcha – If you are a street food lover then you will totally love Punjabi Chana Masala with Kulcha. It is one of the delicious Indian breakfast recipes. For a total Punjabi style breakfast serve chana masala with butter loaded Kulcha, jeera aloo and a tall glass of lassi. And then you will be filled for the rest of the day. The surprising fact is this Punjabi Chana Masala is a no onion/garlic and gluten-free curry. It can be classified as vegan as well if you skip the ghee (clarified butter). Isn't that a fantastic news?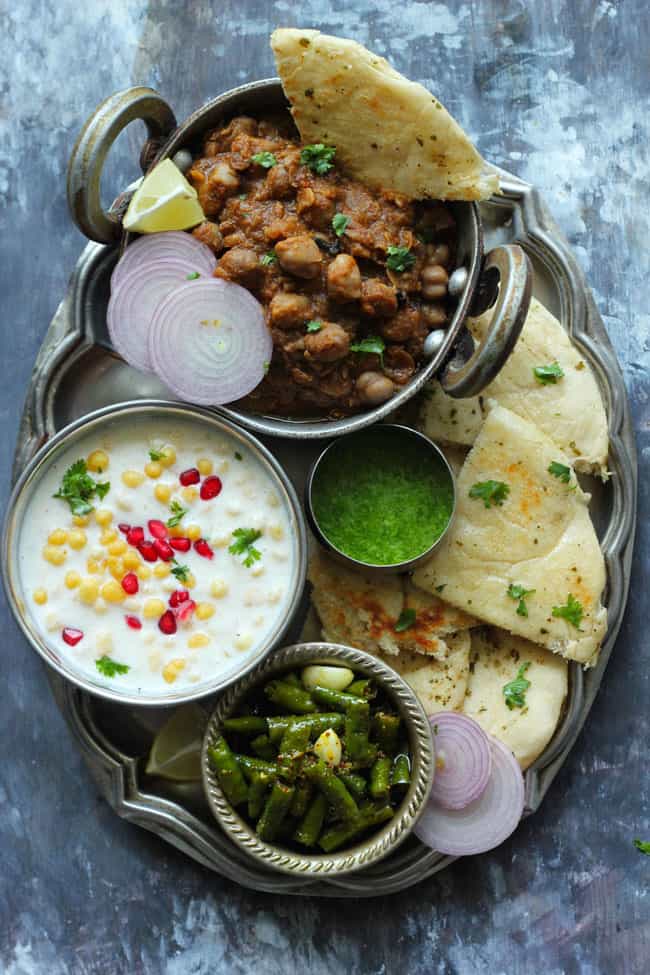 7) Schezwan Egg Dosa – If you are an egg lover and looking for a fulfilling Indian breakfast choice then Schezwan Egg Dosa could be the perfect breakfast for you.The regular idli-dosa batter is required to make this egg dosa. The addition of spicy schezwan sauce and onion take this egg dosa to another level. Serve it with a cup of filter coffee for a delicious breakfast.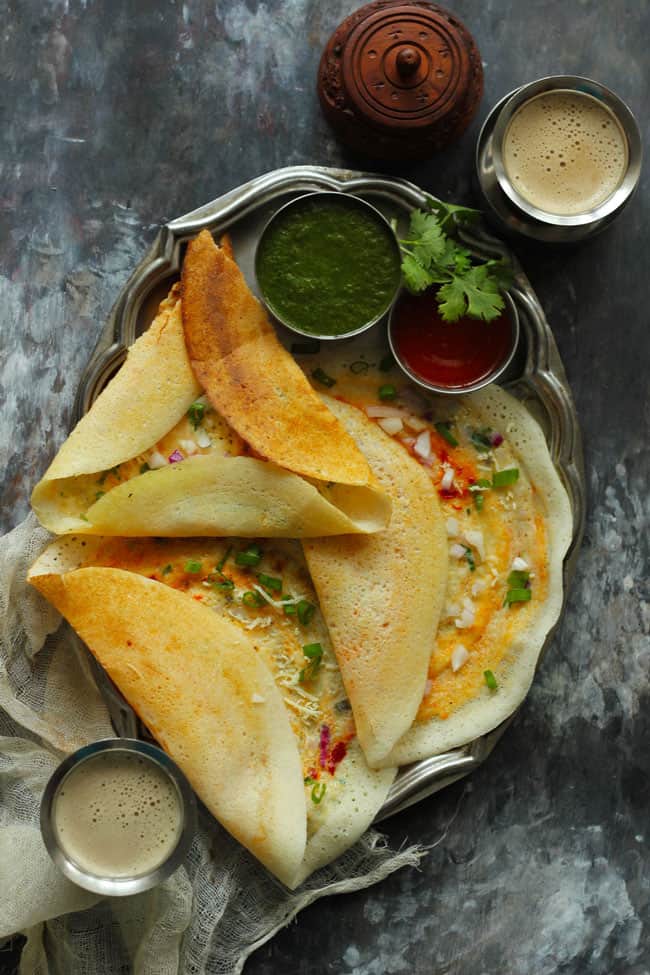 8) Matar Ki Ghugni – With the arrival of winter in India the market is flooded with fresh green peas. Matar Ki Ghugni is the best Indian breakfast recipe for the winter season. Serve Matar Ki Ghugni on its own or with paratha. We like to enjoy it with paratha, jalebi and garam-garam chai – a blissful winter delight. Hope you know that matar ki ghugni is a gluten-free and vegan Indian breakfast recipe idea.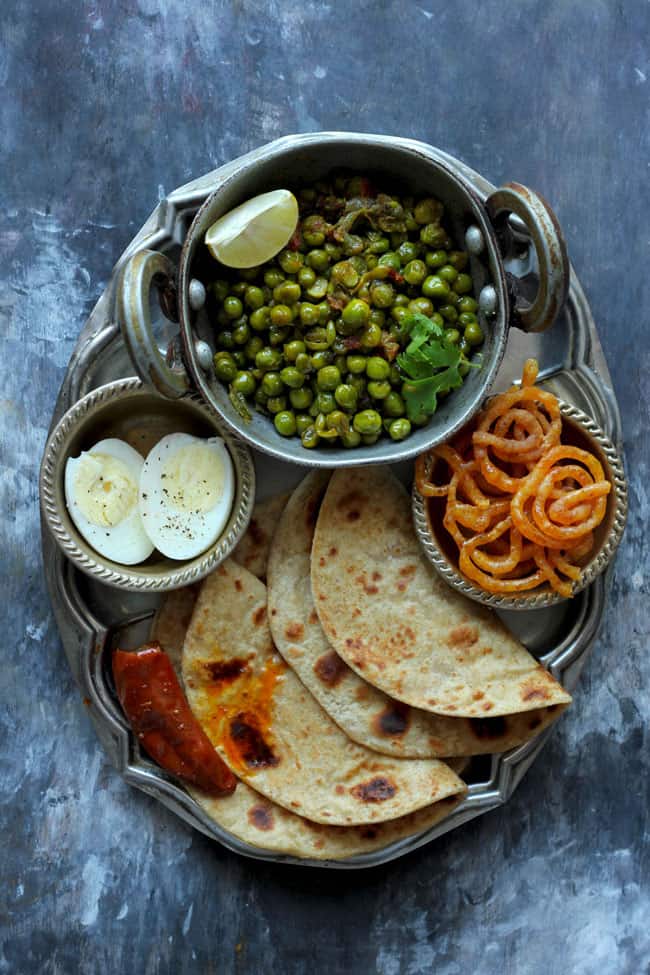 9) Vegetable Poha – If we are talking about best Indian breakfast recipes then surely vegetable poha cannot be missed. Light on the stomach and perfectly simple to prepare poha is one of the most popular Indian breakfast choices. You can add vegetables of choices to the poha to make it more fulfilling. There are many versions of poha popular across India and all are equally delicious.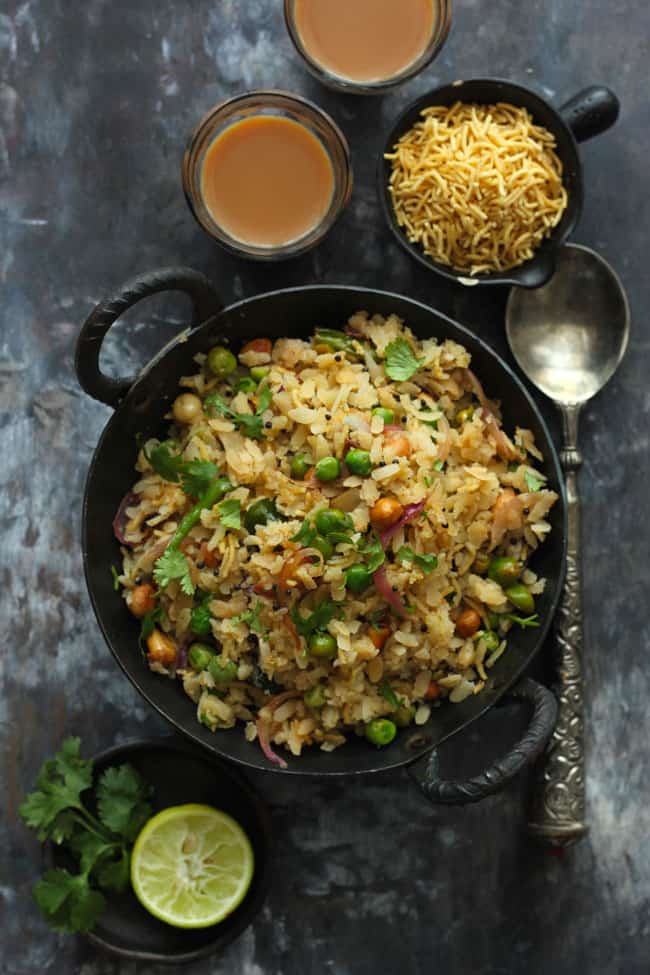 10) Matar Ka Paratha – Have you ever tried green peas in a paratha? It is surely one delicious and fulfilling combination. During the winter season, matar ka paratha is a must try Indian breakfast recipes. Prepare the green peas stuffing during the previous night and simply stuff the paratha in the morning. And a wholesome breakfast is on the table in few minutes. Serve matar ka paratha with raita and butter for the added flavor.