Schezwan Egg Dosa is one of our favorite breakfast meal. The crisp dosa is loaded with spicy Schezwan sauce and the egg. For me, Schezwan egg dosa is an effortless fancy, Indo-Chinese breakfast on a budget! Not only for breakfast, I can enjoy this flavorsome goodness throughout the day. And I bet one can never get bored of it.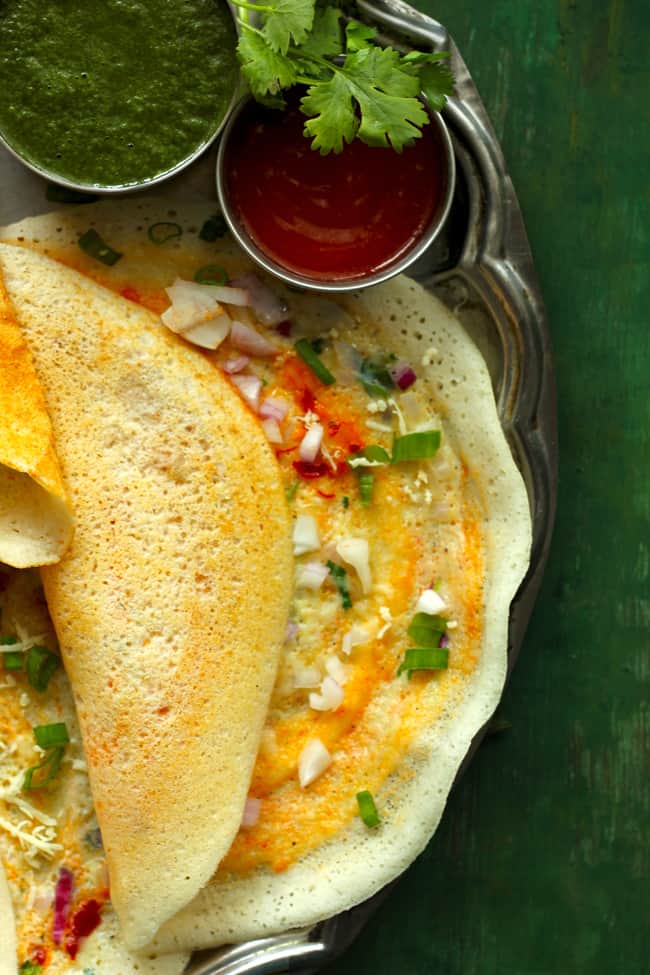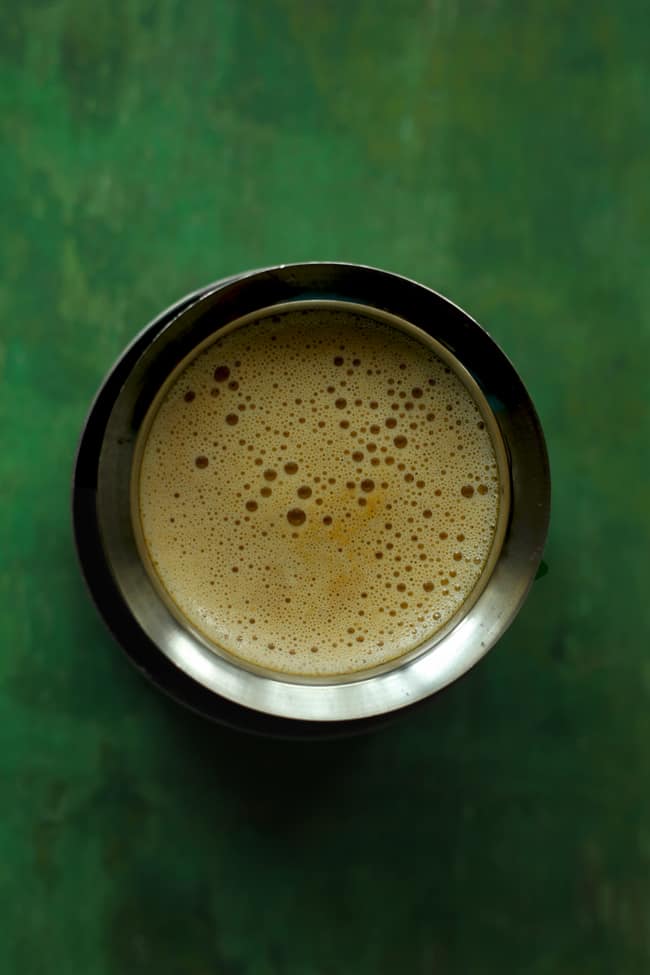 The creative possibilities of using the dosa batter are endless. Which I seem to be doing more often nowadays as opposed to eating plain masala dosa. Schezwan Egg Dosa is also part of these recent dosa batter trials. Nothing, in particular, inspired me to come up with this recipe. The craving for Indo-Chinese flavor during one of the mornings was the sole reason for this Schezwan Egg Dosa Recipe to surface on the blog.
I tried it, liked it, shot it and now sharing it with you. At times, it is best to let such flavor cravings take over and decide the menu. And I must confess, dishes prepared this way turned out to be the best. Such as this Schezwan Egg Dosa. It has all the flavorings to fall in love with – egg, cheese, and Schezwan Sauce. A total indulgent protein packed breakfast combination.
Serve Schezwan Egg Dosa with homemade mint and coriander chutney, tomato ketchup, and the perfect filter coffee. I must assure you this breakfast combination would be the best thing that can happen over the weekend. And before I end this post, I must confess I have used store bought dosa batter for this recipe.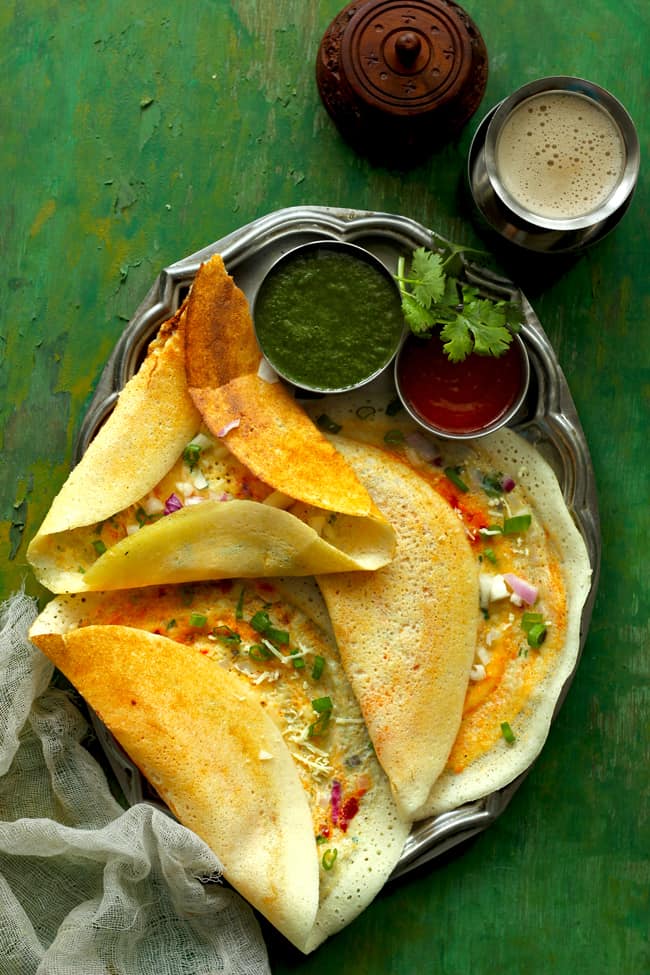 If you try this recipe and love it, please leave a comment and a rating. This helps us grow and reach many other food lovers like you, who are looking for a perfect tried and tested recipe.