Matar Kulcha is one of the most famous street food from Delhi. A classic vegetarian snack consisting of dried white peas cooked with spices and served with a white flatbread called kulcha. The combination of matar kulcha is a must try Delhi street food. A flavorsome green chutney, pickled vegetables, grated radish, and mirch ki tapori served alongside the plate of chole kulche gives the purest outburst of flavors in each bite.
What is white pea?
Safed matar or vatana is known as dried white peas. They are often used to make popular Mumbai street food ragda pattice. The white peas look very similar to chickpeas (chana) but are smaller in size and perfectly round. White peas are nothing but the dried version of the fresh green peas. In earlier days, dried white peas were used in the season when fresh green peas are scare or not available. Nowadays, white peas are mainly used to prepare curries.
What is matar kulcha?
To those living in and around Delhi, this dish isn't unfamiliar. It is a simple vegetarian delicacy from the by-lanes of Delhi and widely popular among the neighboring states. The dried white peas are cooked with few basic spices and generously garnished with chopped onion, tomato, ginger, and green chili just before serving. And it is always served with the bakery made light and fluffy bread called kulcha. Matar with kulcha has a mélange of essences in every bite.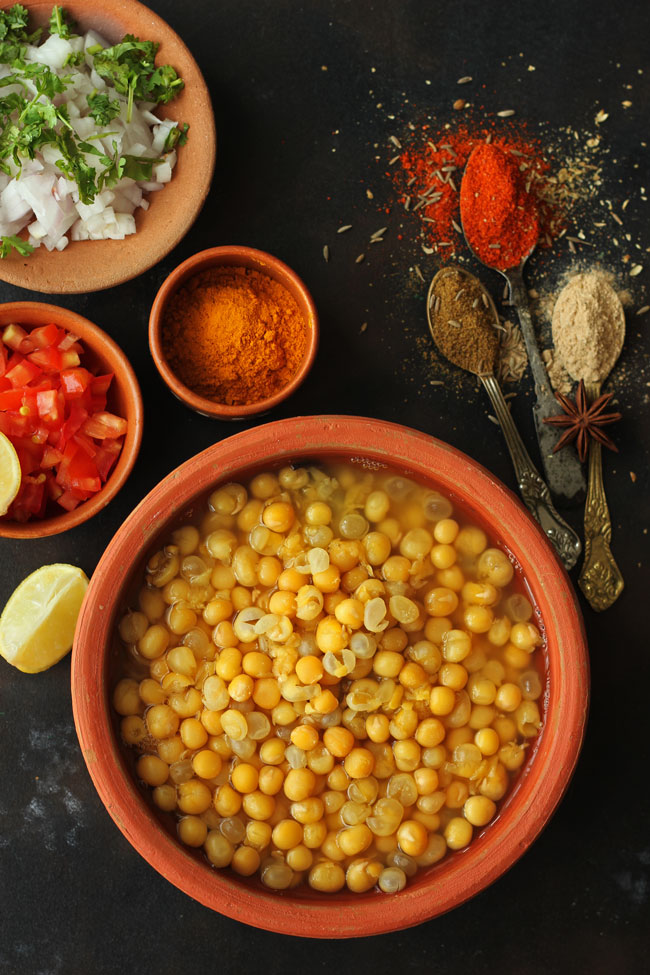 Matar tastes best when eaten hot, with a nicely buttered kulcha. You can eat this white pea curry with paratha, chapati also but the kulcha is preferred for its soft, almost pillow-like consistency and delicate texture. Some food combinations are like the match made in heaven. Such as – chana and bhatura, pav and bhaji, aloo ki sabzi and poori. Similarly, the matar taste best with the kulcha.
You guys, I'm not kidding when I say Delhi has one of the best street foods in the world. What characterizes the uniqueness of Delhi street food is the bold flavors, the freshness of ingredients, the finger-licking good side-dishes, and the easy accessibility. Almost every nook and corner of the capital has its legacy of street food items. The list is practically endless. But surely matar kulcha is one of our favorite street food from Delhi.
It doesn't take much to transform the goodness of these simple dried white peas into a delicious snack or a fulfilling breakfast. The best part of matar kulcha is that it is one dish that can be healthy and tasty too. While the kulcha provides a decent amount of carbs, the white pea is a great source of vegetarian protein. Also, we are not using any fat/oil in this matar kulcha recipe. Hence, making it a delicious yet wholesome street food recipe.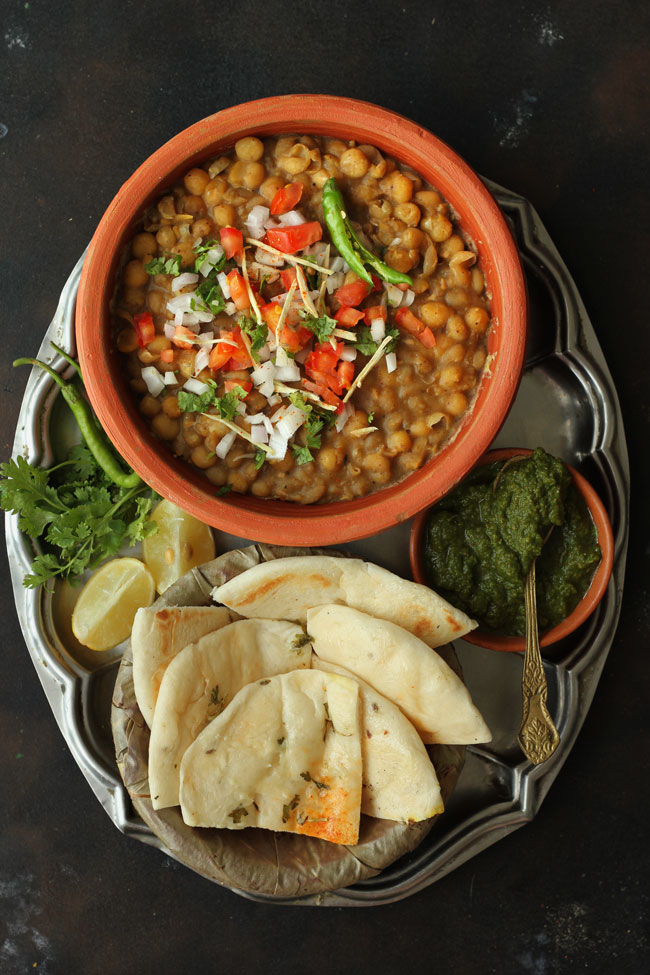 Other Delhi Street Food Recipes You Might Like To Try:
If you try this recipe and love it, please leave a comment and a rating. This helps us grow and reach many other food lovers like you, who are looking for a perfect tried and tested recipe.