A pressure cooker is one of the most commonly used cookware in an Indian kitchen. I must say Indian home cooking and pressure cooker are so incomplete without each other. The pressure cooker is one such cookware which travels with us, the Indians, all over the globe. We just can't think of planning an everyday meal without some reliable pressure cooker recipes on our list. It saves a lot of time in the kitchen and is an assured method of uniform cooking the complex proteins. Otherwise, the same can take hours on a gas stove to get cooked.
I have no qualms in admitting the fact in my kitchen 80% of the cooking is done in a pressure cooker. That is the reason, pressure cooker recipes are so frequent on my blog. Considering the busy weekday schedule and the tons of food that we make every day in India, we surely need a cookware that can ease out the time constraint for us. Once in a while, I don't mind using a slow cooker for making Dal Makhani or Keema Curry for the dinner parties. But on a routine basis, I stick to my pressure cooker for making dals and curries.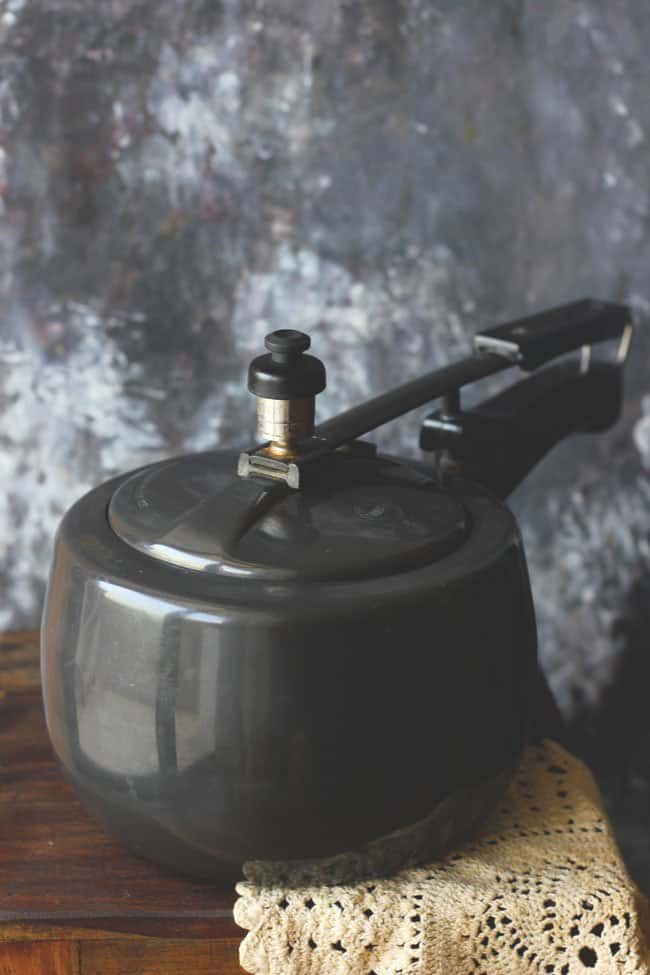 Pin
Which one is my favorite Pressure Cooker?
I swear by United Pressure Cooker. Why? Because, the United Magic Induction Pressure Cooker, adds to the aesthetics of my kitchen and evenly distributes the heat. The good news is this pressure cooker is induction cooktop friendly as well. And it will definitely not burn a hole in your pocket. It is absolutely budget favorable. The black matte finish and the spacious interior make it my favorite.
Since we all love the pressure cooker, we're sharing few Best Pressure Cooker Recipes from our blog. These pressure cooker recipes are delicious in taste, widely popular and so, so easy to prepare.
10 Best Pressure Cooker Recipes:

1) Matar Paneer: Matar Paneer is the ultimate comfort food. It is one of those Indian curries than can be devoured during any time of the year. The Matar Paneer cooked in the pressure cooker has a thick, luscious texture to it and turns out delicious. One reason to use the pressure cooker is quick and even cooking. Second, the gravy and the peas and the paneer all get synced so beautifully after a whistle or two in the pressure cooker. Click here to get the recipe.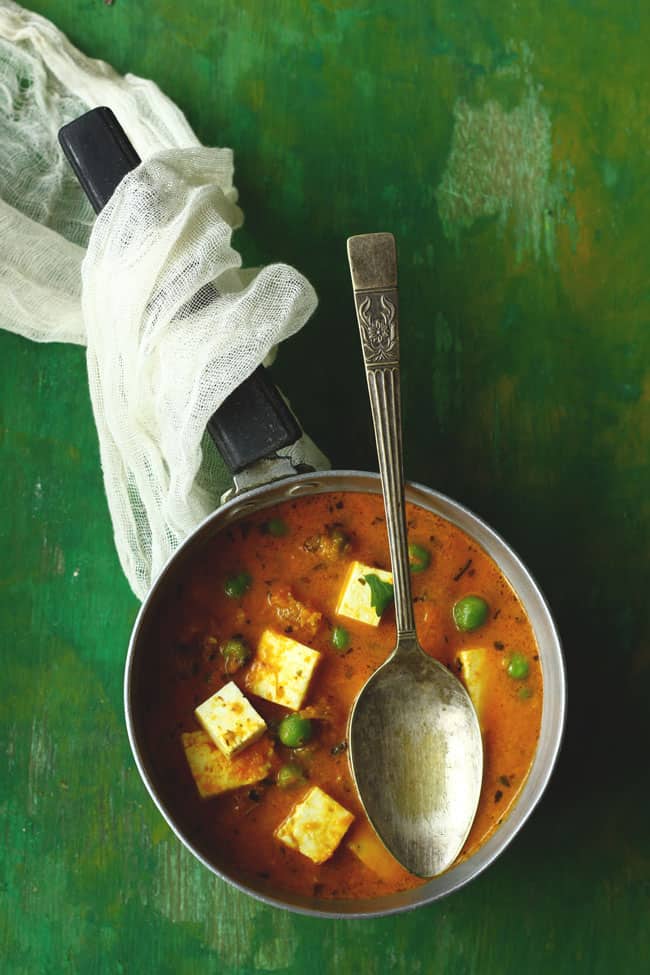 Pin
2) Arhar Dal: Arhar Ki Dal is an everyday comfort food to which most us are hooked. Well, you should note that the original recipe called for heavy duty brass cookware to cook the dal. I am switching to pressure cooker because of two reasons. One, I don't have the brass casserole. Second, I ain't no patient cook. So this can be called a quick version of the slowly cooked arhar dal fry. Click here to get the recipe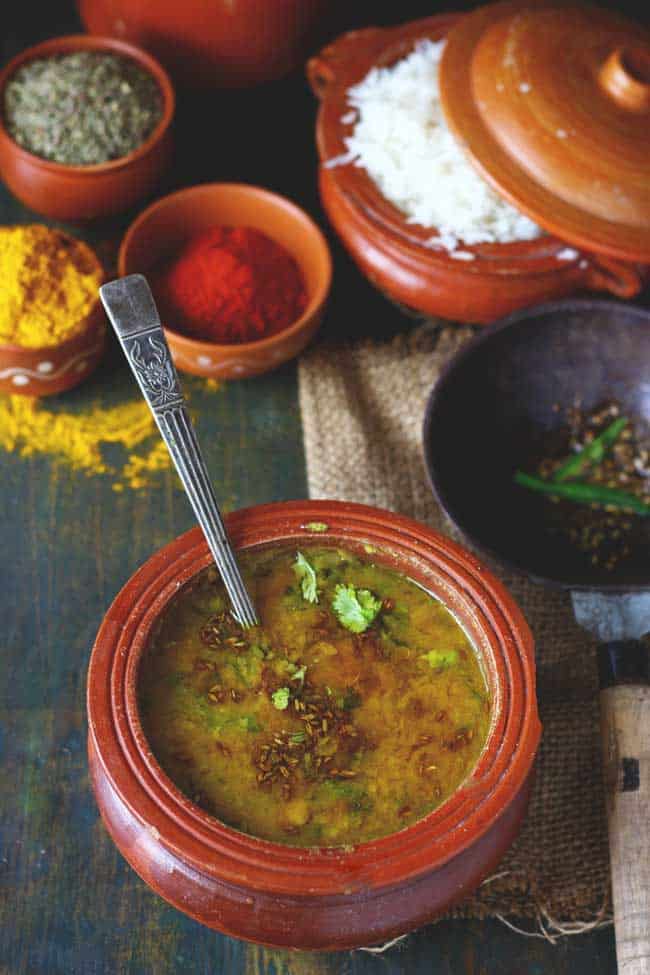 Pin
3) Dal Khichdi: Dal Khichdi is our very own Indian style lentil and rice casserole dish, a one pot ultimate comfort food. Quickly cooked in a pressure cooker Dal Khichdi is definitely one of the delicious pressure cooker recipes. Dal Khichdi laced with ghee and served with homemade mango pickle, sliced onions, raita, is a family favorite. Click here to get the recipe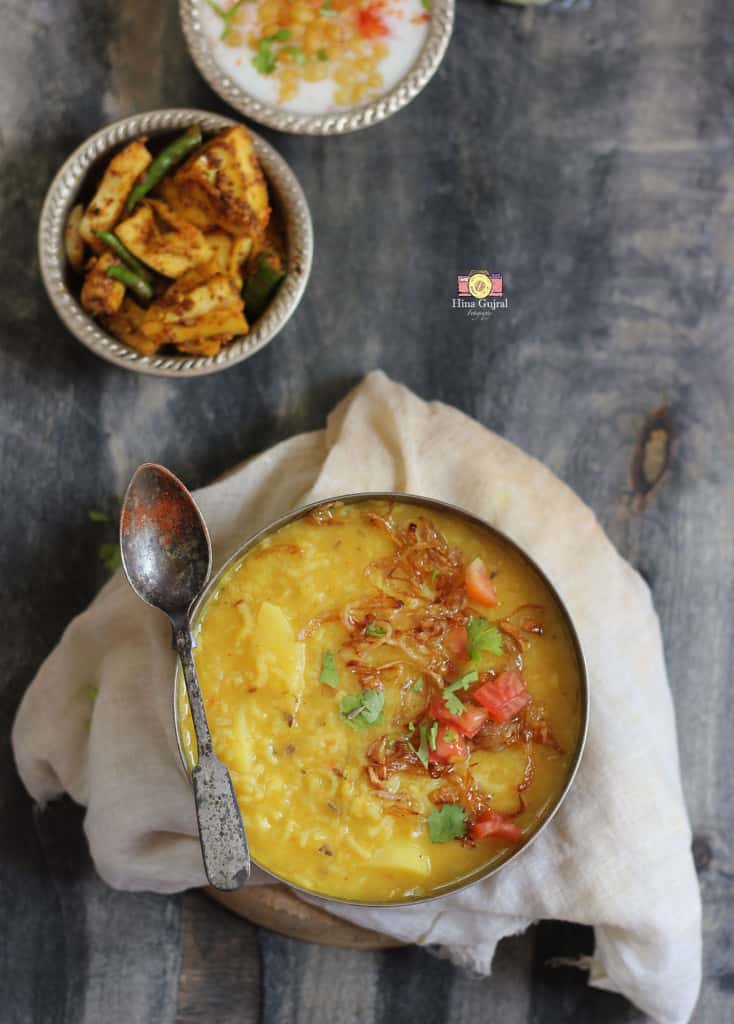 Pin
4) Kamal Kakdi Ki Sabzi: Kamal Kakdi Ki Sabzi is a succulent lotus curry made with crisp and fibrous lotus stem. The juicy slices of lotus stem are pressure cooked in onion and tomato gravy till al-dente, later served with hot puffed phulkas or with Jeera Rice. Click here to get the recipe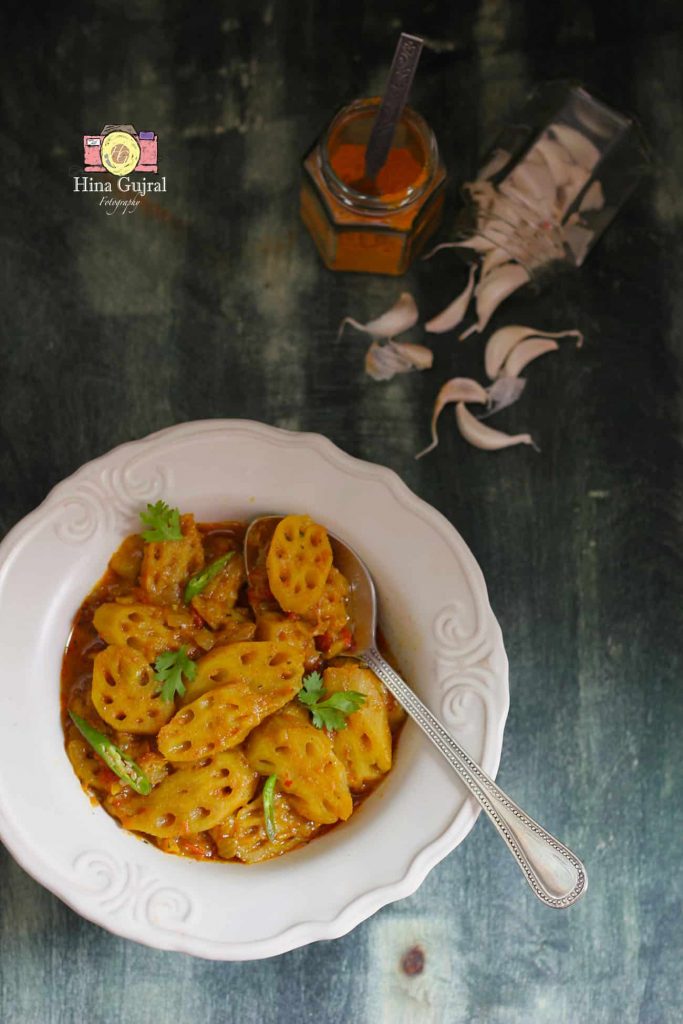 Pin
5) Chana Dal Pulao: It is a conventional Punjabi Recipe, simple and flavorsome. The good news is this Chana Dal Pulao is 100% gluten free, vegan and cooked in a pressure cooker. It takes less than 30 minutes to cook this delicious, one-pot rice dish in a pressure cooker. Serve it with yogurt and salad for a complete meal. Click here to get the recipe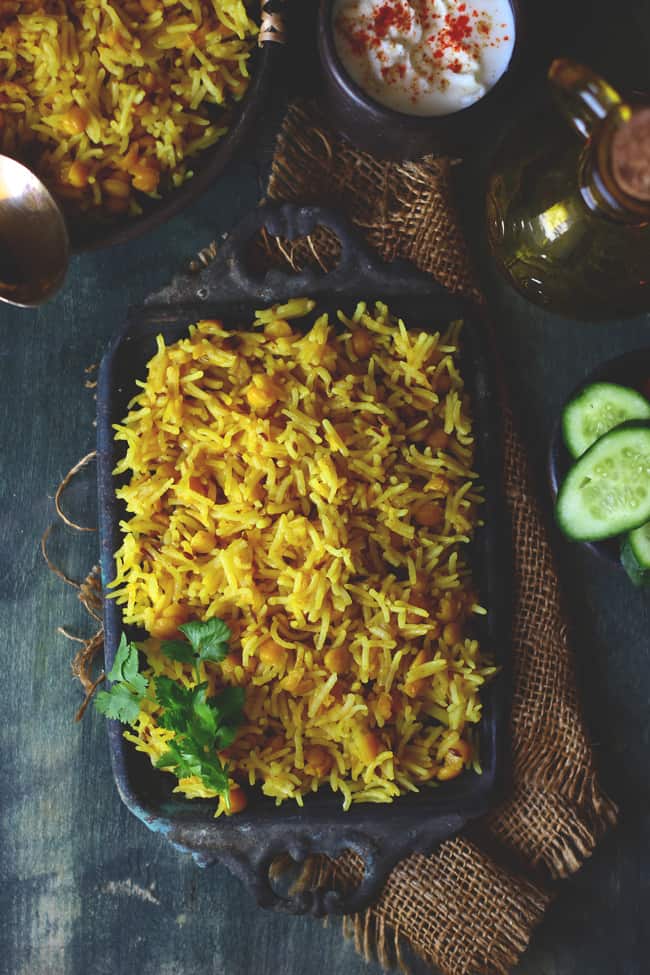 Pin
6) Tomato and Garlic Rasam: Tomato and Garlic Rasam….ohh the spicy, tangy, soupy curry made with blushing red ripe tomatoes and flavored with lots of garlic. When I say a lot, in an actual sense there is a whole lot of garlic in this rasam recipe. Cooked in a hurry in the pressure cooker, this rasam recipe is worth bookmarking for its delicious end results and the easy method. Click here to get the recipe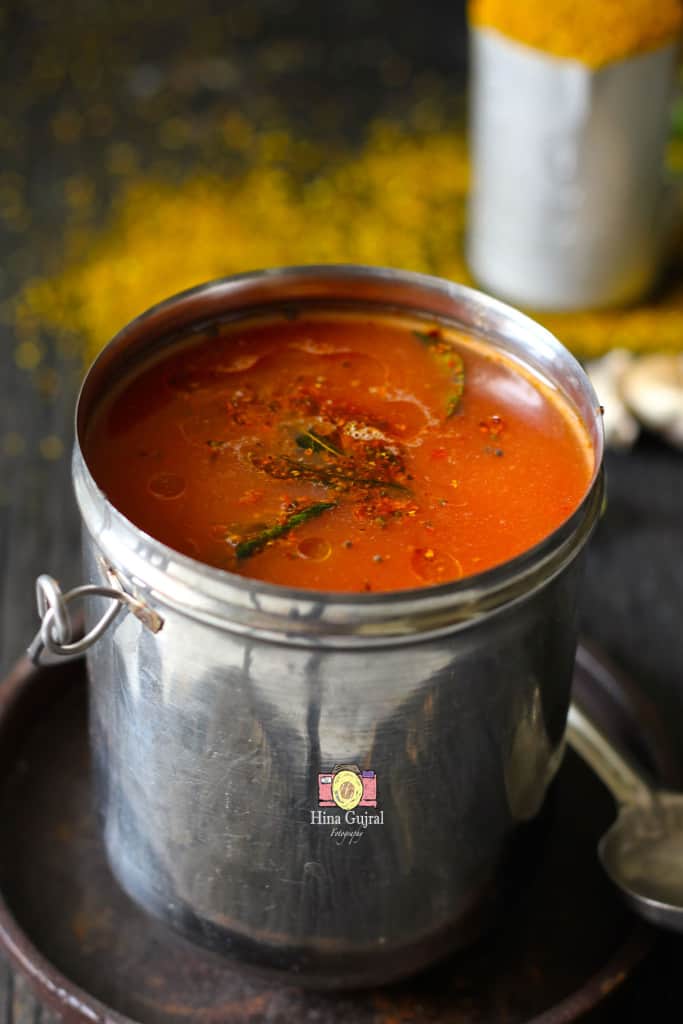 Pin
7) Rajma Masala: This recipe of rajma masala was passed on to me by my mother-in-law and trust me when I say this, it is the quickest and delicious of all the recipes of rajma masala I have tried so far. Cooked in a pressure cooker with plenty of onions and tomatoes, this Rajma Masala is truly a Punjabi style one. There is no tedious process of roasting spices involved in this recipe and yet the end result is so flavorsome and bold. Click here to get the recipe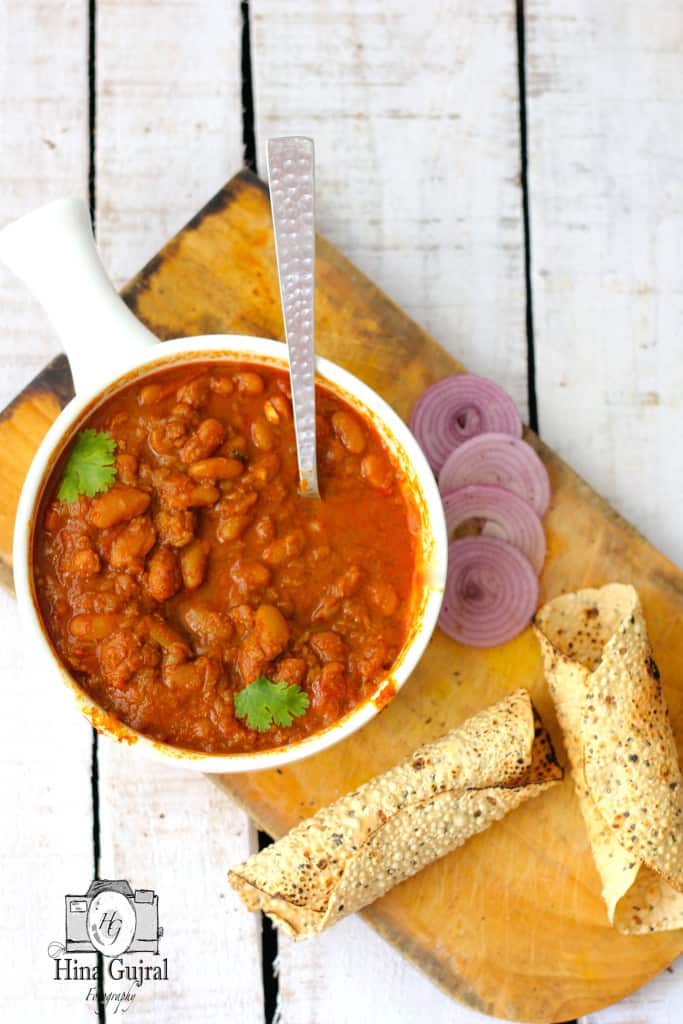 Pin
8) Baby Potato Curry: The first way to approach this baby potato curry recipe is – pressure cooking. If you want this curry real quick on your table then cooking it in a pressure cooker is the best way. The tiny potatoes are evenly and timely cooked. No doubt about it. And the gravy is nicely thickened too. Click here to get the recipe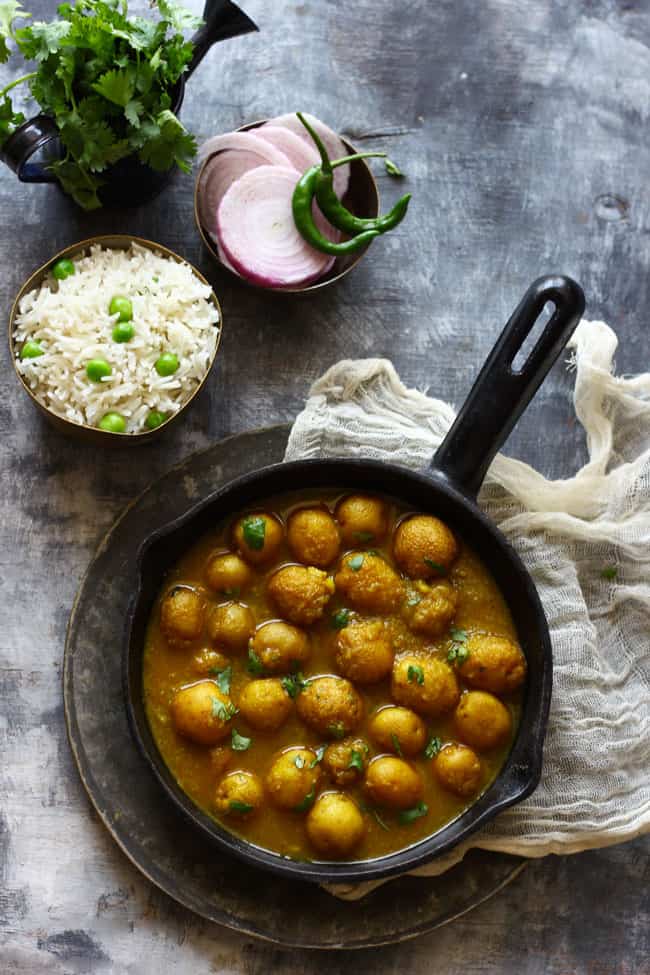 Pin
9) Keema Matar: Keema Matar Recipe is the spicy, bold mutton mince curry embellished with fresh green peas. Keema Matar is undoubtedly one of our favorite mutton curries from the days when I could not even spell the word keema. This delicious mutton curry is cooked in a pressure cooker to the perfection and the end result is truly delectable. Click here to get the recipe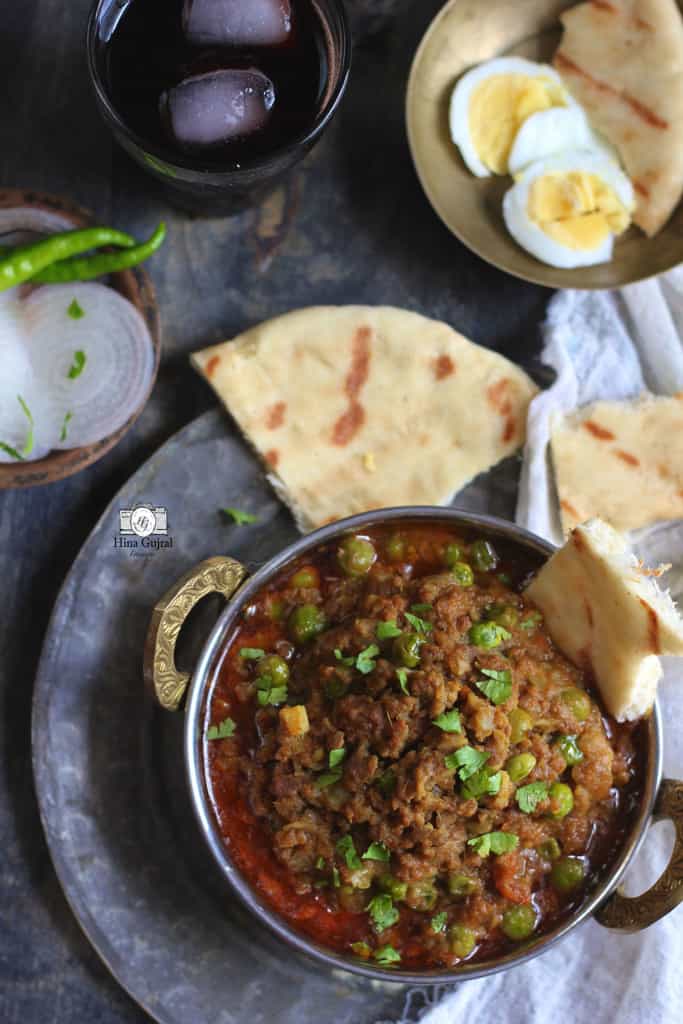 Pin
10) Punjabi Sookhi Urad: Punjabi Sookhi Urad Dal Recipe is easy to make and delicious every day lentil dish. We still cook it in a pressure cooker, like my mom does it, and it tastes perfectly rich and creamy. Actually, Punjabi Sookhi Urad Dal is a virtual treat as well with perfectly golden fried onions embellished on top. The bowl full of vibrant dal with a surface of golden glaze is inviting enough to dig into the lunch. Click here to get the recipe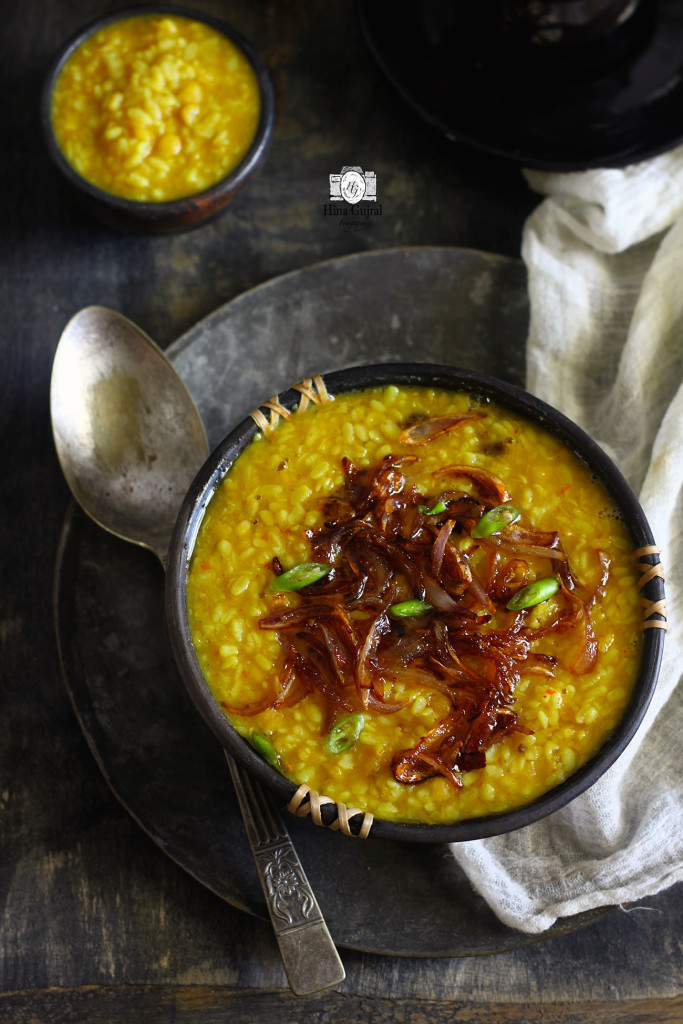 Pin