The Indian Thali is the ultimate, testament to the grandeur of the traditional Indian meal. They are nutritious, wholesome, full of color, diverse in flavor and variety – it is a mélange of our finest dishes that complement each other. Each thali showcases our heritage on the plate.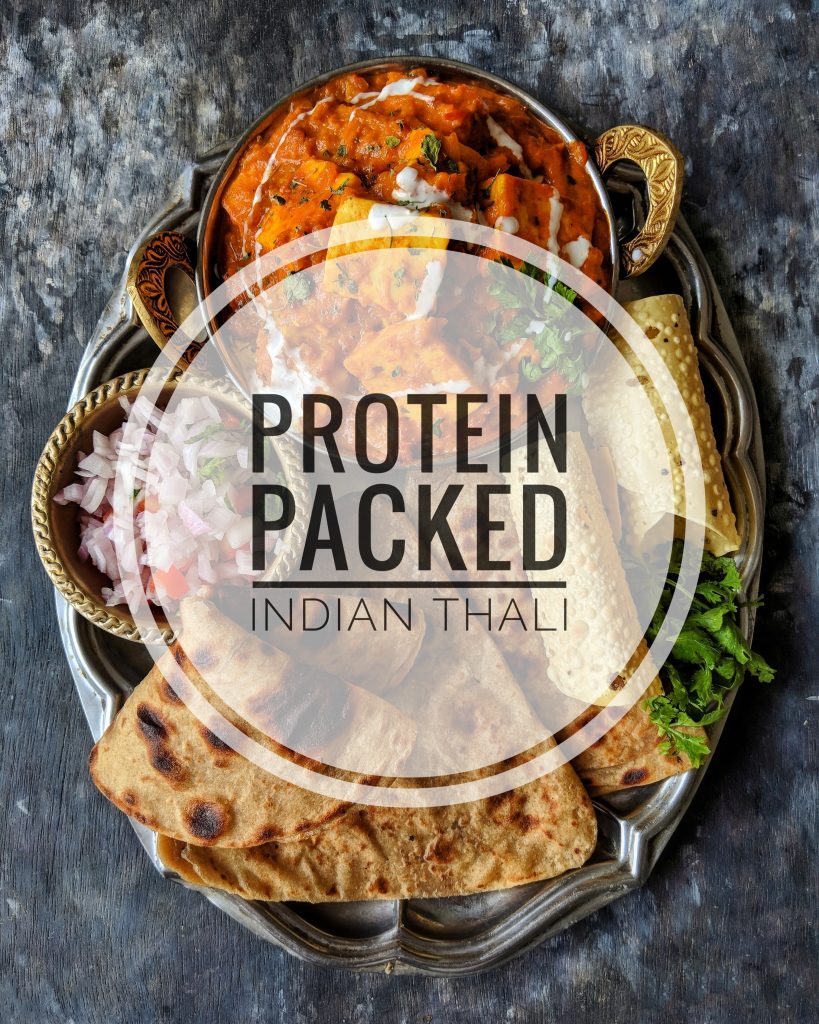 Almost 73% of diets in urban India are protein deficient. Proteins are the building blocks of muscles in our body. It is very important to include proteins in every meal for a balanced diet.
Protein also helps to stabilize your hormones (especially among women) and maintain good health. Therefore, one should focus on including plenty of protein-rich foods for every meal.
'Right To Protein' therefore, is a nation-wide public health initiative to increase general awareness about the importance of adequate and quality protein in everyday diet. It is an initiative to educate the people in India about the importance of protein for their general health, fitness, and wellbeing.
The #RightToProtein campaign aspires to act as a catalyst in promoting the consumption of different forms of proteins amongst Indians for overall nutrition growth.
The Right To Protein initiative has launched, an online general 'protein calculator' – the Protein-O-Meter – that is designed to help Indians, across different age-groups track their daily protein intake and make necessary dietary improvements as per their unique lifestyles.
The Protein-O-Meter tool is freely accessible on the website to calculate one's daily protein requirement based on individual information such as body profile, type of lifestyle and meals consumed at different times during the day.
Apart from information on one's possible protein gap, the platform also provides information on protein-rich foods, healthy habits, tips and busting myths about protein.
This Republic Day Exercise Your Right To Protein With Indian Thali:
To make your job easier I have created 4 protein-packed Indian thali ideas for you.
Here's my list of protein-packed thali meals that you can create easily for a quick weeknight lunch or dinner.
1) Chana Curry Thali: Brown Chana is a popular and easily available protein-rich ingredient in India. Make a delicious curry or salad using the brown chana and serve it with seasonal green vegetables for vitamins and minerals.
2) Paneer Curry Thali: Simple ingredients often come together to create a great meal. Paneer is a popular and excellent vegetarian source of protein. For the days you just want an indulgent, yet simple, protein-packed meal, try Paneer Makhani with Parathas.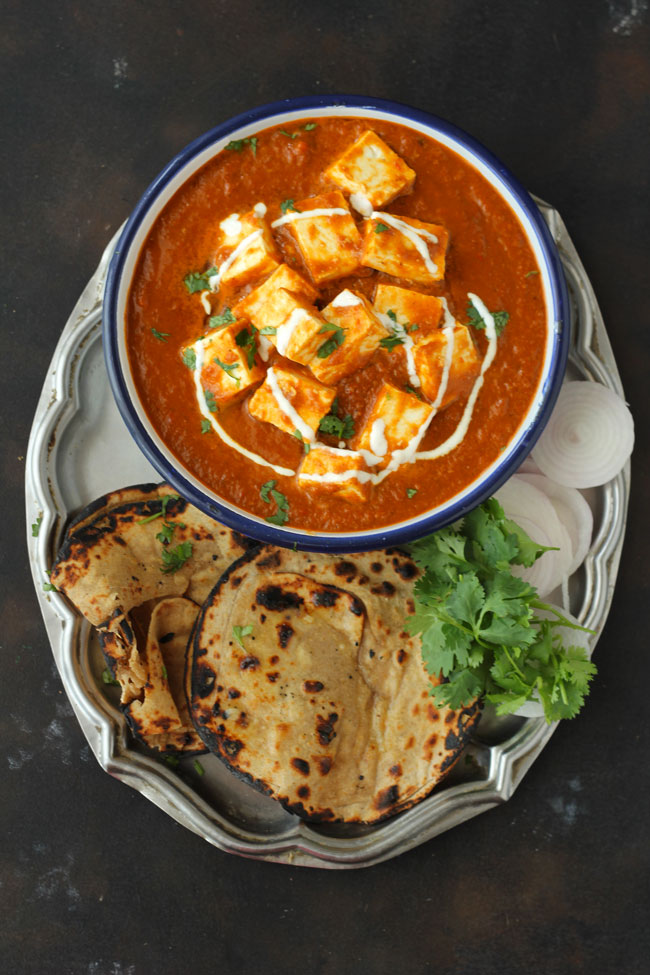 3) Chicken Curry Thali: Chicken is a lean animal protein that is widely popular among food lovers and dietitians worldwide. There are endless possibilities by which you can increase your chicken intake on a routine basis. We often enjoy it in an Indian Style Curry with a simple side-dish.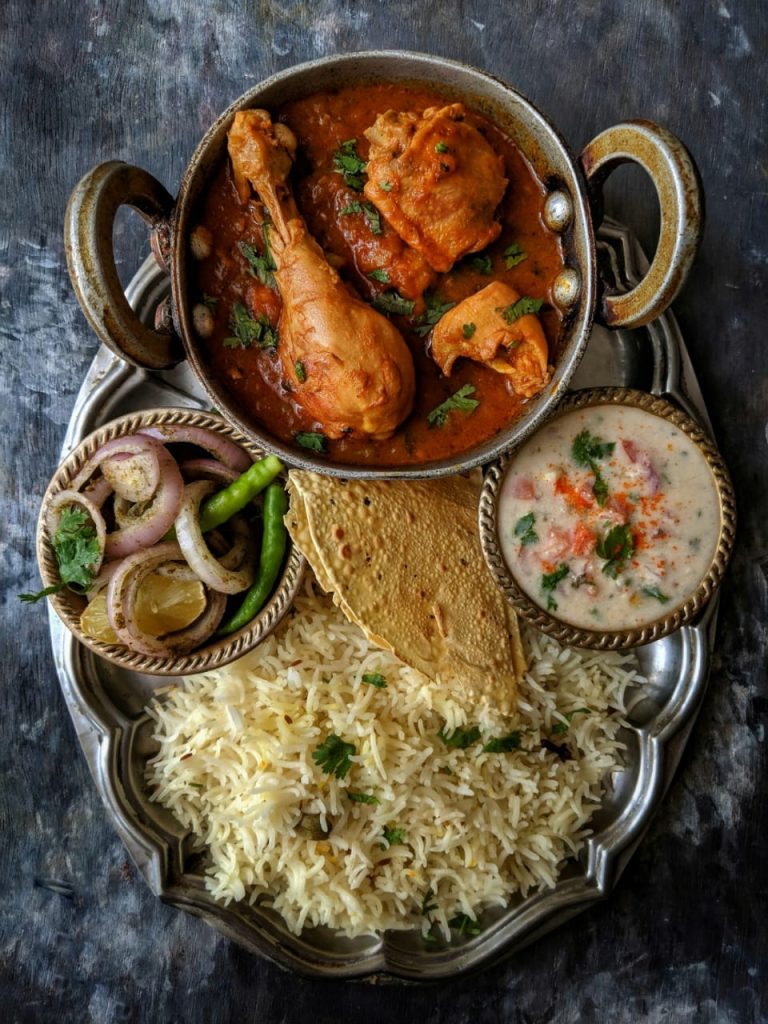 4) Dal Tadka Thali: Nothing spells comfort more to me than a warm bowl of dal. You will be surprised to know that dal is a great source of the plant-based protein. Serve it with some fiber or carbohydrate for a balanced, comforting meal.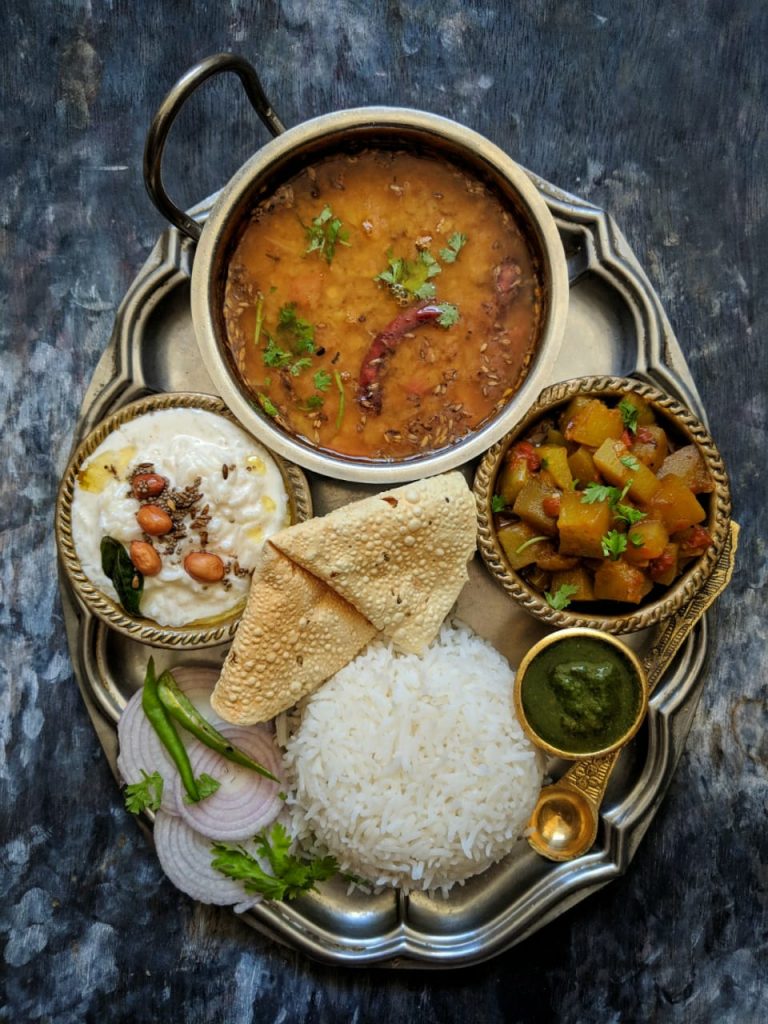 Disclaimer: This is a sponsored review with links to an external website. My opinion and words are unbiased and based on my experience. Kindly exercise your discretion, with the understanding that this is the writer's personal opinion.