Paneer Kofta is a super-rich, absolutely creamy paneer recipe that spells a pure luxuriant vegetarian main-course. Paneer Kofta has a true Mughlai style gravy. It is a full soul-satiating paneer dish – one that teases your sense, tingle your taste buds, leaves your nostrils longing for more and then some. Malai Kofta is a complete sensory delight. Let's call it food therapy.
A kofta quite literally is a little ball of meat, cheese or vegetables, often used in Indian cooking. Let's call paneer kofta a vegetarian version of meatballs, shall we?
The koftas for this gravy are simply made with crumbled cottage cheese (paneer), spices and all bind together into mouth melting balls using potatoes. Later, these paneer koftas are doused in a finger-licking and borderline sinful gravy of cashew nuts, and onions.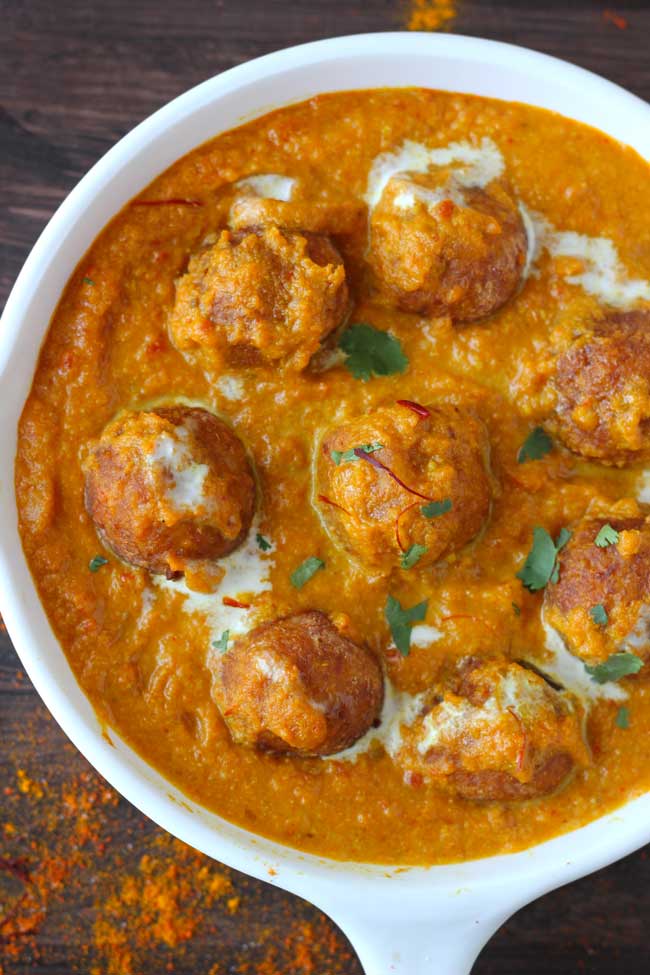 Making of Paneer Kofta:
Step 1: Mix your ingredients together, shape into round balls and deep-fry in small batches. Boil and refrigerate the potatoes a couple of hours before making the koftas, this ensures a lot of time-saving and a non-sticky mixture. Paneer Kofta can be fried and set aside well in advance.
Step 2: Malai Kofta Gravy is a rich, festive kinda curry with a lot of spices, nuts, and cream. An interesting addition to this gravy is soaked and pureed cashew nuts. As sinful as they sound, cashew nuts add a nice thickness and nutty taste to the malai kofta gravy. Don't add the kofta to the gravy way ahead of serving time. This just makes them soggy and strips them of flavor.
Is paneer kofta gluten-free?
Paneer Kofta is a widely popular gluten-free Indian main-course dish. The vegetarian meatballs are prepared with potato and grated cottage cheese. Whereas, the gravy has a base of onion, tomato and cashew paste. Many malai kofta recipes suggest adding all-purpose flour as a binder in the kofta mixture. But that is totally optional.
Are malai kofta and paneer kofta same?
Malai Kofta and paneer kofta are often referred to as synonyms. In both these Indian dishes, fried vegetable meatballs are dunked in a rich and creamy gravy. 'Malai' is the Hindi term for fresh cream, hence if the cream is added in the gravy the final dish is called malai kofta. Whereas, in paneer kofta gravy fresh cream might or might not be added. But usually, the taste and texture of both these Mughlai dishes are almost similar.
Other Paneer Recipes You Might Like: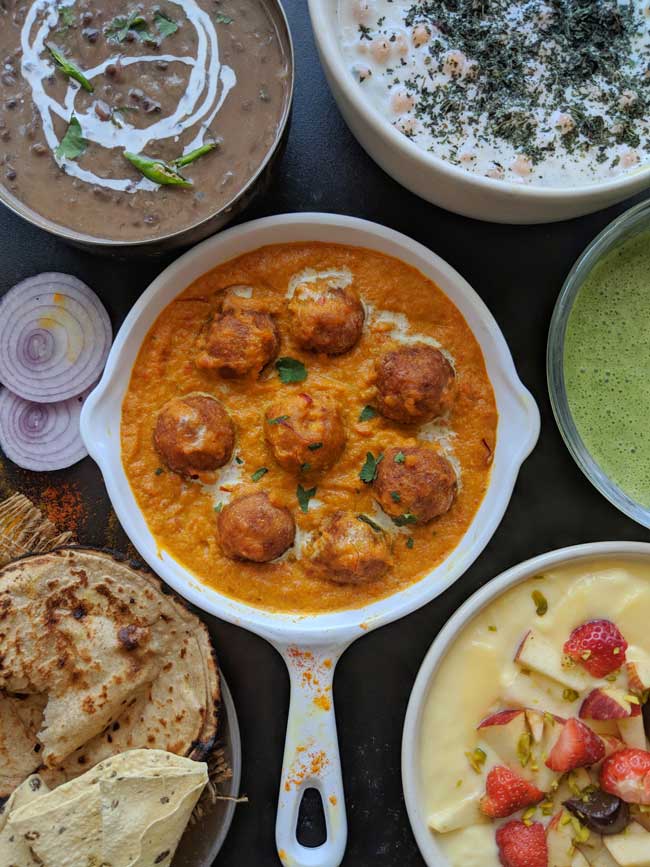 For more such fun recipes in your life subscribe to our Youtube Channel.
If you try this recipe and love it, please leave a comment and a rating. This helps us grow and reach many other food lovers like you, who are looking for a perfect tried and tested recipe.