Whether you are new to using Instant Pot or are thinking of buying one, this Instant Pot 101 Guide for Beginners is what you need to help you overcome initial challenges. From getting started to knowing how to use its different functions, you will be a pro in no time!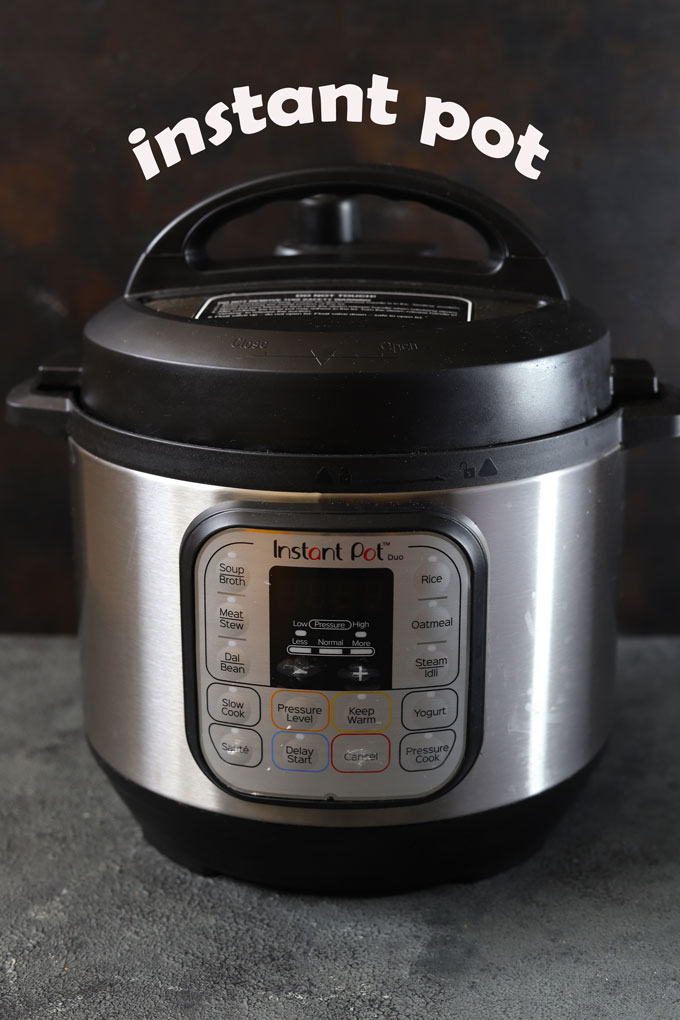 What is Instant Pot?
It is a type of electric multicooker designed to replace several of your kitchen appliances in one! It has various programmed functions that allow you to pressure cook, steam, sauté, slow cook, and boil food quickly and conveniently. This product was released in the market back in 2010 and has instantly captured the interest of professionals and home cooks worldwide. To date, Instant Pot offers several versions and models with up to 11 functionalities.
Reasons to LOVE Instant Pot
It might take time to get used to Instant Pot, but once you get the gist of it, having an Instant Pot is an absolute delight in the kitchen!
So if you are still having doubts, here are some of the reasons why you need it!
It saves you time. One of its key advantages is cutting down the usual cooking time for many classic dishes without sacrificing quality! You can do everything in one pot, and cleaning is a breeze too! In addition, the inner cooking pot is dishwasher-friendly.
It saves you space. If your goal is to clear up your kitchen space from too many appliances, then this is precisely why you need one. It is also ideal for sharing spaces with others in apartments or dorms.
It saves you money. Instead of buying several appliances, you can invest in one Instant Pot and whip up dishes that taste like a million bucks in lesser time!
It saves you effort. We love how you can place all the ingredients in, set it up, and walk away.No constant stirring nor standing watch in front of the stovetop is needed with Instant Pot's various programmed functions right on your fingertips.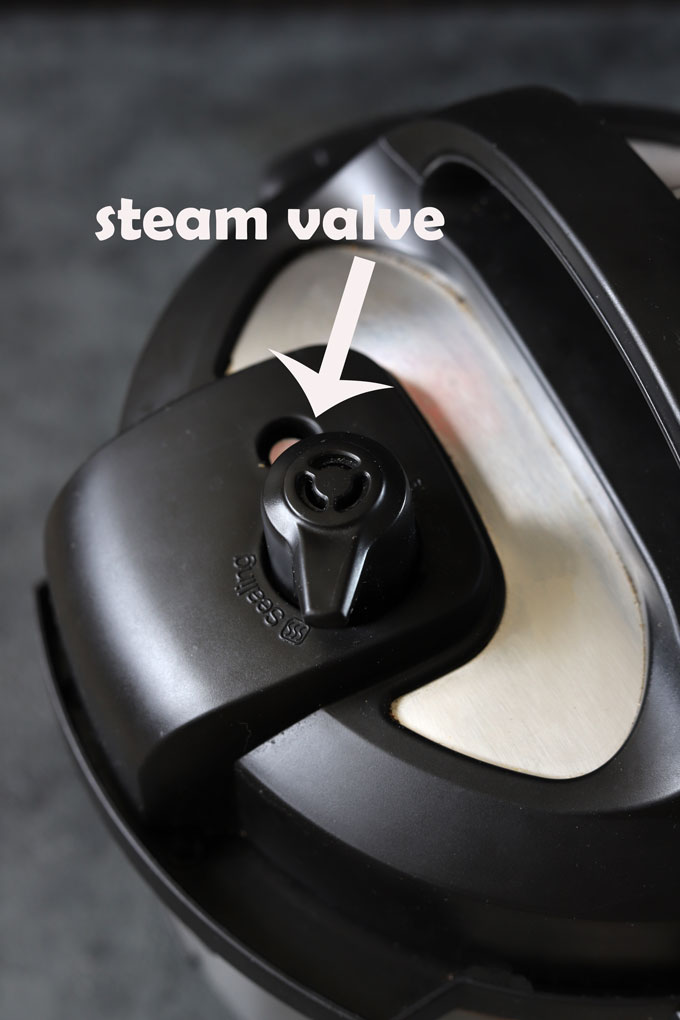 Instant Pot Terminology
To help you get started, here are some Instant Pot 101 terminologies you need to know first.
Inner Pot – this refers to the removable stainless steel pot found inside. It is where you cook the food.
Steam Release Knob – you will find this on the Instant Pot lid. It is used to seal or release the steam when pressure cooking. It has two options, SEALING or VENTING.
Sealing Position – traps the steam in the pot while pressure cooking.
Venting Position – releases the steam after you are done with pressure cooking.
Floating Valve – this is a small round indicator found near the Steam Release Knob. If the valve is floating, it means the pot is pressurized.
Quick Release – when you see this on the recipe instruction, it means you manually place the steam release knob in venting position to let the steam out quickly.
Natural Pressure Release – this, on the other hand, means you let the steam come out naturally by keeping it in sealing position for around 10-15 minutes before removing the lid.
How to set up an Instant Pot?
Unboxing – If you are using it for the first time, always read the instruction manual first.
Here's a checklist of all the items included in the box:
cooker base
power cord
pressure cooking lid
stainless steel inner pot
trivet/steamer rack
measuring cup
condensation cup
paddle spoon/ ladle
User Manual, Quick Reference Guide, Recipe Booklet, and a Cooking Time Tables.
First, the Water Test – Once you unbox your IP, the next step is to do a water test to check its functionality.
You will find the easy-to-follow instructions in the manual. Here's a quick run-through for you:
Plug the power cord firmly on the base connection socket found on the back of the cooker base. Once you plug it in a power source, it should automatically turn on.
Add 3 cups of water to the inner pot, place the lid, then turn the knob in sealing position. Select the pressure cooker button and press the + button to set the timer to 5 minutes.
The cooker will preheat and pressurize before showing the timer countdown. So, do not be alarmed if it takes around 10 minutes before your Ip actually starts pressure cooking.
Once your see L0:00 on the timer, you will hear a beep to indicate that time is up. You can either do a quick release or a natural release.
If everything works out well, you are ready to start your Instant pot journey!
Depending on the model you bought, a 7-in-1 Instant Pot would usually have the following functions:
Soup/ Broth
Meat/Stew
Bean/Chili
Poultry
Rice
Multigrain
Porridge
Steam
Slow Cook
Saute
Yogurt
Pressure Cook
Best Instant Pot Recipes For Beginners
If you are new to Instant Pot cooking, my best advice is to start with simple recipes. Check out a few of my favorite instant pot recipe collections.
If I have missed anything in this Instant Pot 101 guide, feel free to mention the same in the comments below and I will try my best to include it in this post.
For more such fun recipes in your life, subscribe to our weekly newsletter or follow us on Instagram, Youtube for all the daily updates.