10 No Onion No Garlic Recipes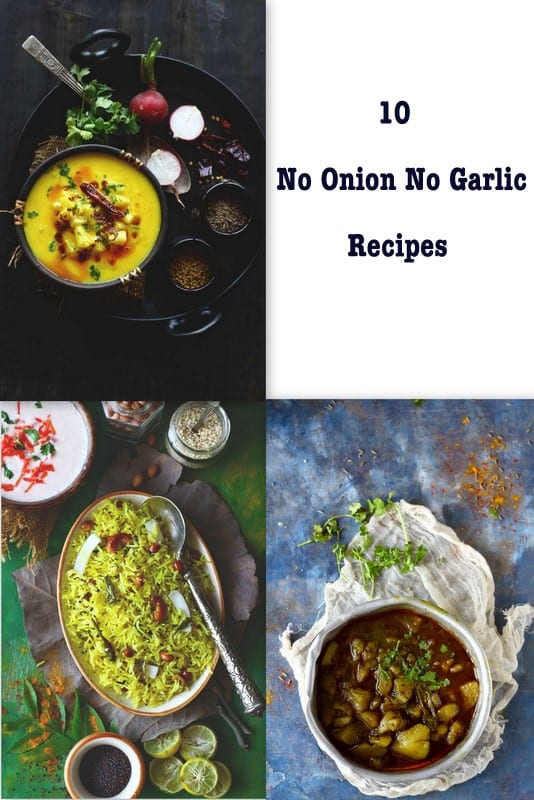 Many communities in India follow a strict no onion no garlic diet regime. The reason for following this particular diet regime is mainly religious but nowadays many people avoid onion and garlic due to certain health related issues. It is not an easy task to plan an everyday menu without using the two key flavor ingredients – onion and garlic. As most of the Indian Curries revolve around the paste of onion and garlic. Even for tempering the side dishes onion and garlic are the most commonly used herbs. It is challenging to think about a delicious food without onion and garlic but not impossible.
We are sharing with you 10 No Onion No Garlic Recipes that can be prepared on a routine basis and are so good in taste. These curries and side dishes are easy to prepare, full of flavors and far from boring. I am sure these no onion no garlic recipes will add a lot of variety to your everyday menu.
Here are 10 No Onion No Garlic Recipes:
1) Pakodi Ki Sabzi: This particular curry is my personal favorite when it comes to no onion no garlic dishes. So spicy and full of flavors. It is one such recipe where the heart and soul of the dish is – asafoetida (hing). There is a profound flavor of asafoetida in this curry. And the chopped coriander leaves added towards the end provide a subtle fresh aroma to the sabzi. Perfect to serve with Poori or Paratha. Click here to get the recipe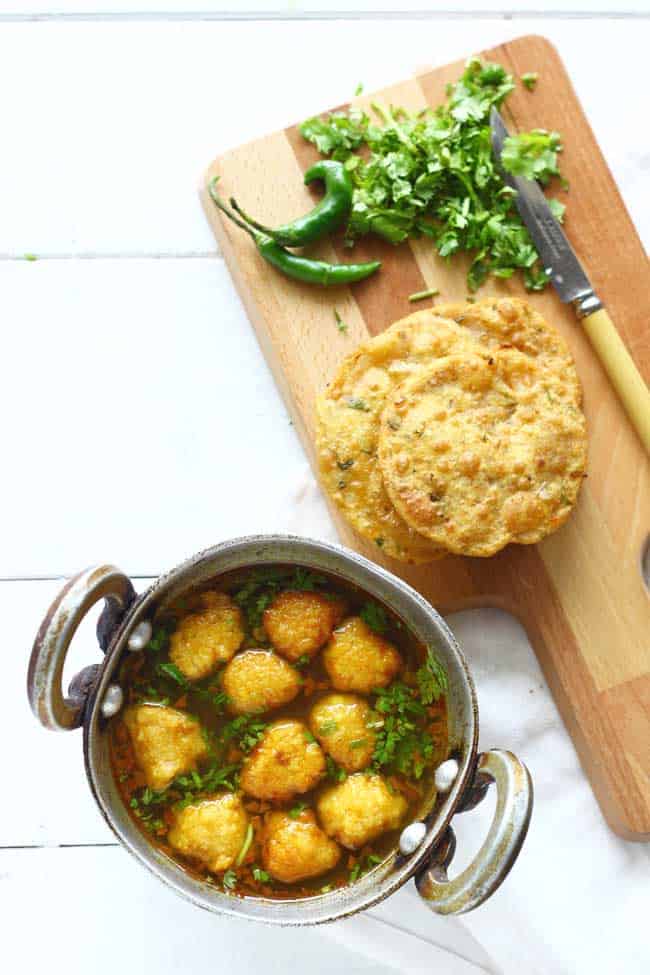 2) Dahi Lauki (Dahi wali Lauki): Have you ever had Dahi Lauki? It is bottle gourd cooked in a subtle yogurt based sauce without any onion or garlic. It kind of works like a healing, comforting food that you crave for, after an array of food indulgences. You can dip hot Chapati into this Dahi wali Lauki, relish it with steamed rice or if you are too tired to make any sides, then enjoy a bowl full of it just like that. Click here to get the recipe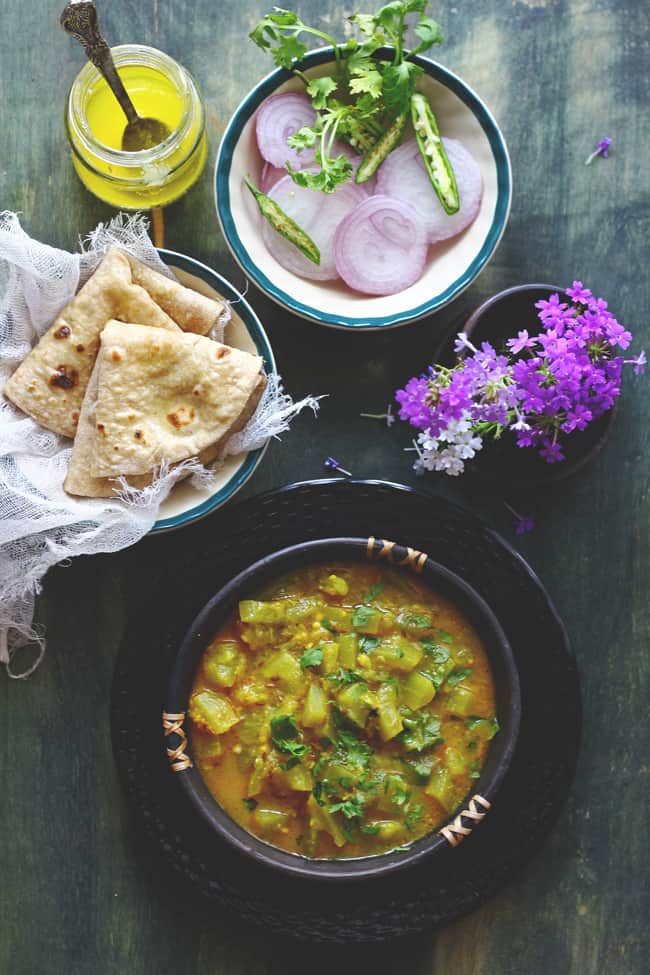 3) Lemon Rice: When we talk about one-pot rice meals, lemon rice is one of our favorite ones. Stupid easy and bursting with the flavors of summer, this lemon rice makes all your one-pot meals dreams come true. For the love of a good elumichai sadam, I can enjoy it during any hour of the day with a bowl of chilled raita. If I am not too lazy, will serve quick potato roast with the lemon rice. Else, for me, it is good to go on its own. Click here to get the recipe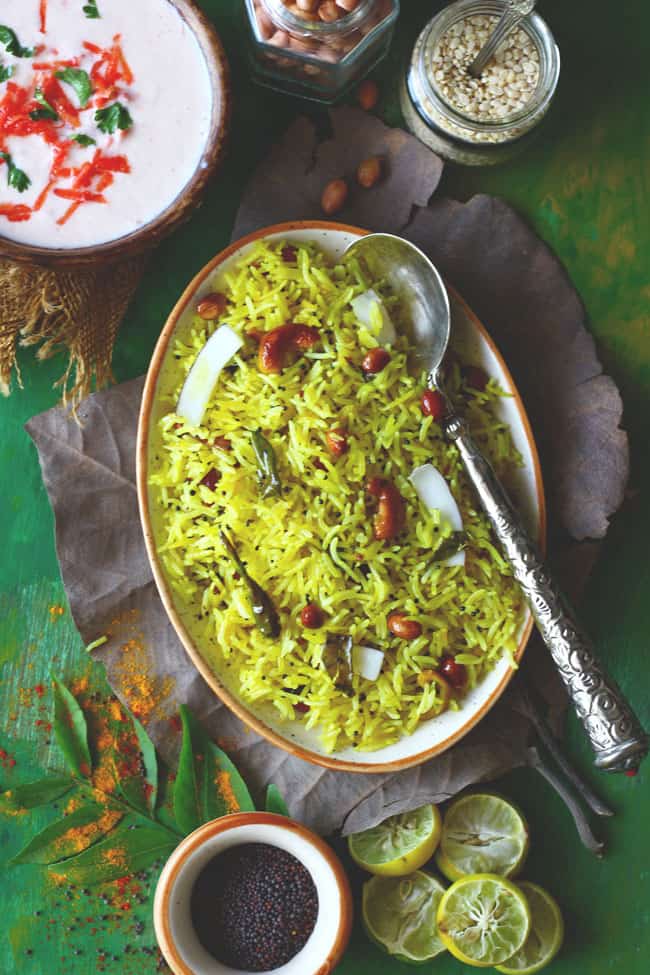 4) Punjabi Chana Masala: The Chana Masala is such a versatile curry that it compliments almost all the sides served with it. And in our house, it is one of the favorite curries. We can relish Chana Masala with anything. But our pet combination is Chana Masala with garam-garam poori. Why this Chana Masala Recipe so special? Because it is a no onion no garlic chana masala recipe. Click here to get the recipe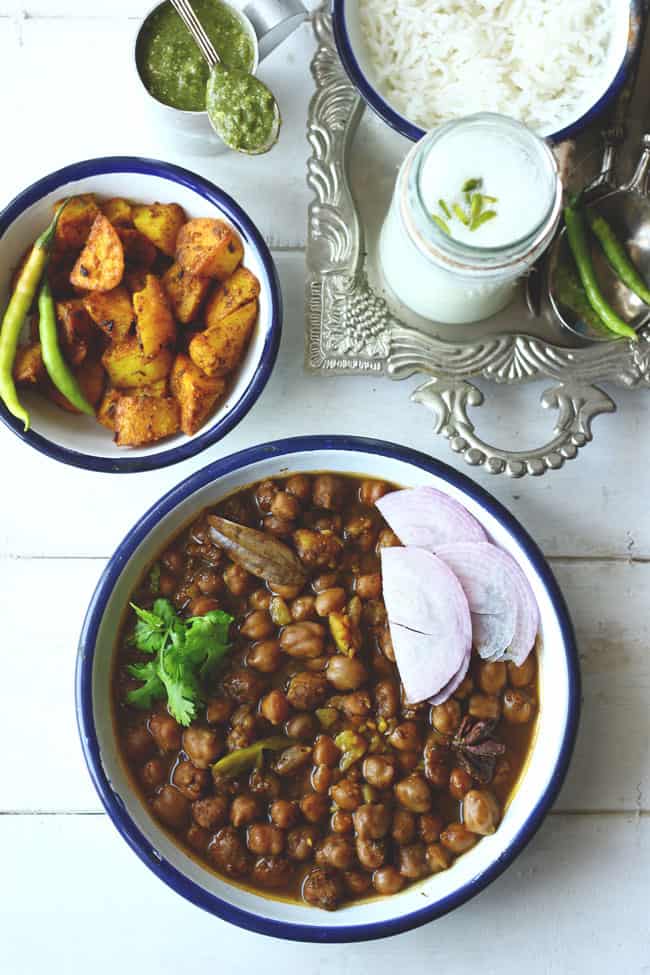 5) Bombay Potatoes: Bombay Potatoes Recipe (Masala Aloo) is the best ever Indian-style roasted potato recipe. It's so quick to prepare, looks amazing, is spicy and requires no onion or garlic. If you already have boiled potatoes in the refrigerator then you can have this on the table in under 10 minutes. Click here to get the recipe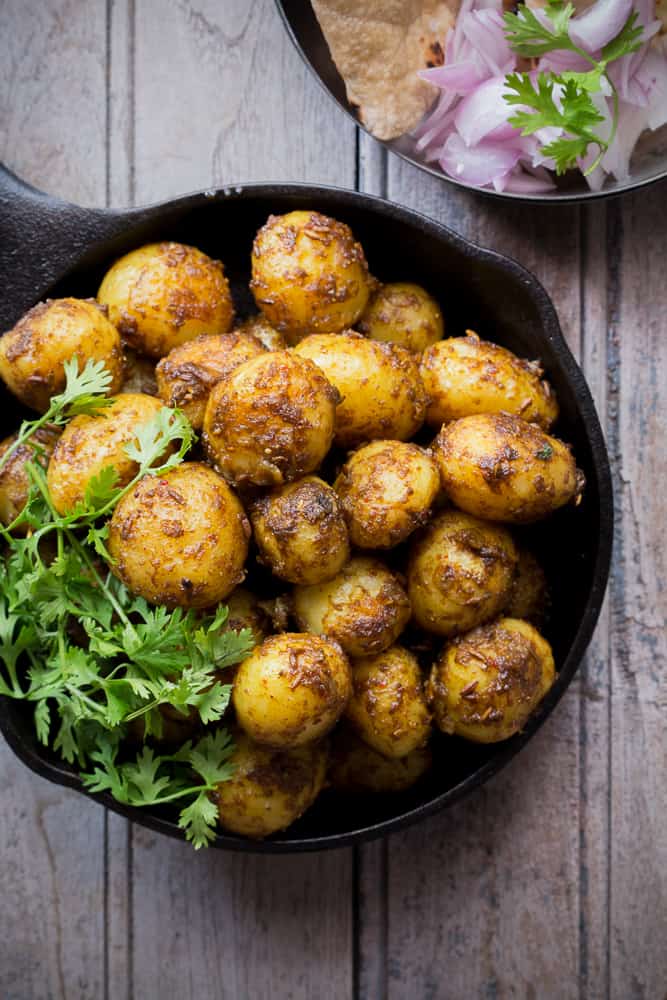 6) Mooli Ki Kadhi: Mooli Ki Kadhi is one of the best summer curry recipes. It is light on the stomach, big on flavors and requires your minimal time near the stove. It has the unique pungent flavor of radish plus it is 100% gluten and onion/garlic free. This twist on the regular Kadhi Pakora makes a delicious vegetarian meal. If you love greens like I do, step forward and add those tender green leaves of radish into the Kadhi. Click here to get the recipe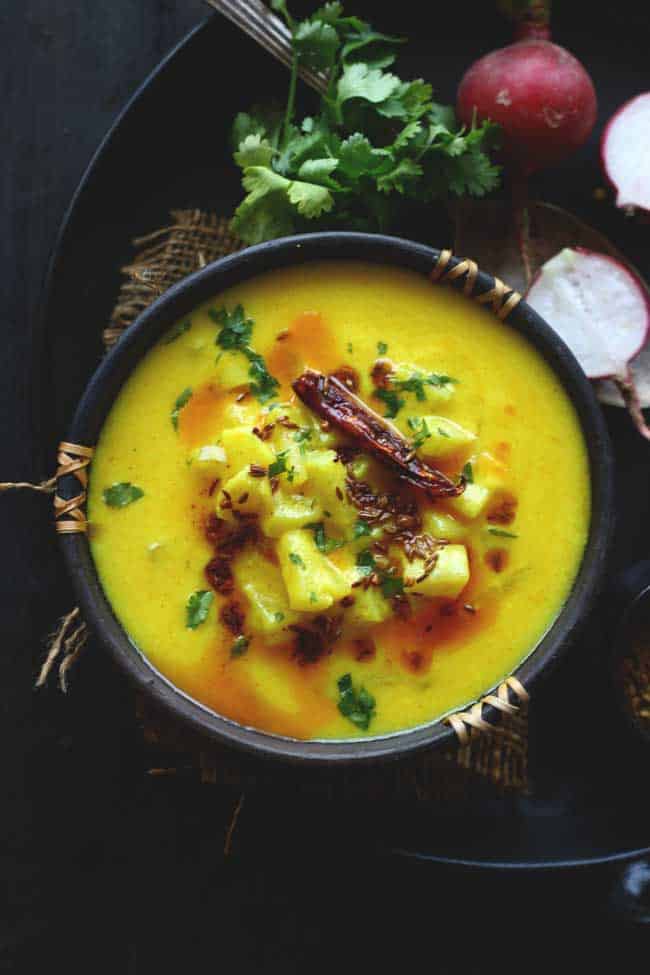 7) Khatta Meetha Kaddu: This pumpkin side-dish is often prepared during festive occasions along with poori and aloo ki sabji. The khatta meetha kaddu is a no onion/garlic, gluten-free recipe. It requires minimal spices and seasoning. The savory flavor comes from the addition of sugar/jaggery in the dish. Click here to get the recipe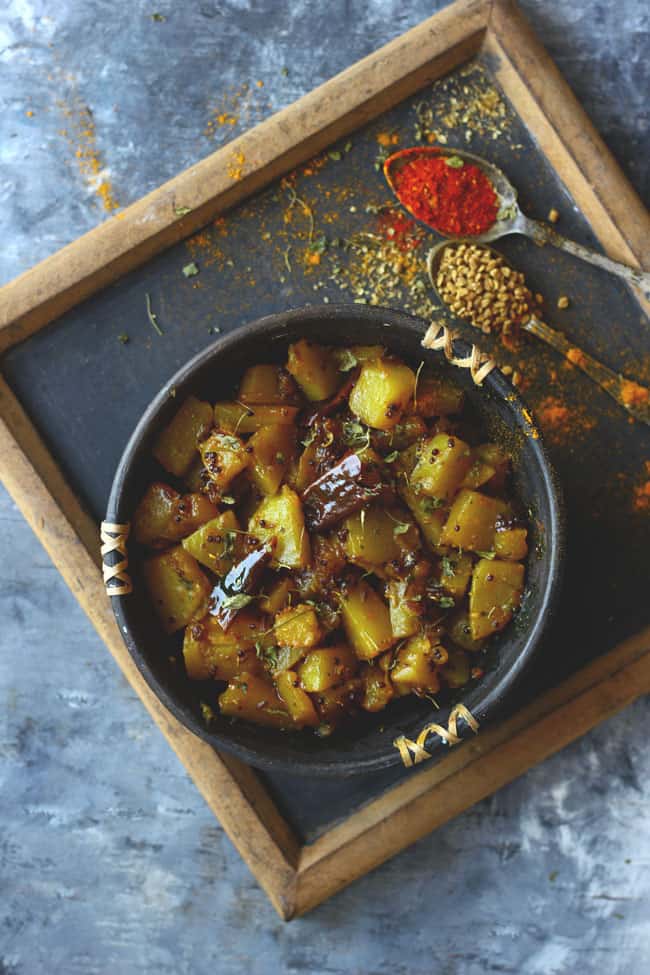 8) Pahadi Aloo Paani (Aloo Ki Sabzi): It is one of the most delicious potato curries that does not require onion/garlic. Aloo Paani is best eaten with steaming hot rice. Curries such as Aloo Paani illustrates how the best of local and seasonal produce can be transformed into a hearty bowl of curry. Click here to get the recipe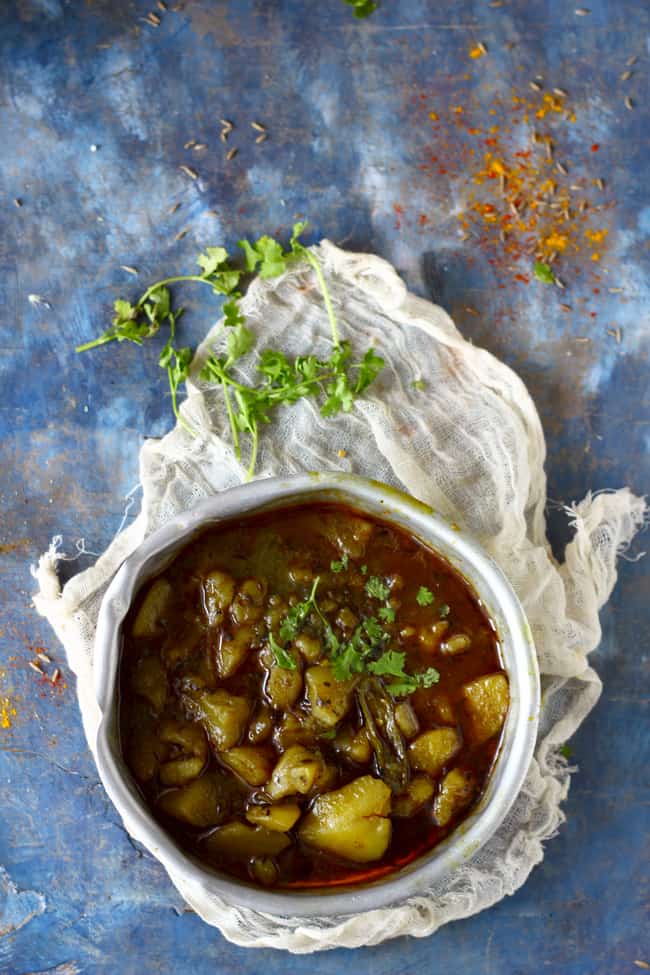 9) Kaale Chane Without Onion/Garlic: This Kaale Chane Recipe is worth bookmarking as it does not require onion or garlic. And yet it tastes finger-licking good. Serve it with rice or phulka and you have a scrumptious onion/garlic free meal on your table in no time. This curry is perfect for the festive feasts as well. Click here to get the recipe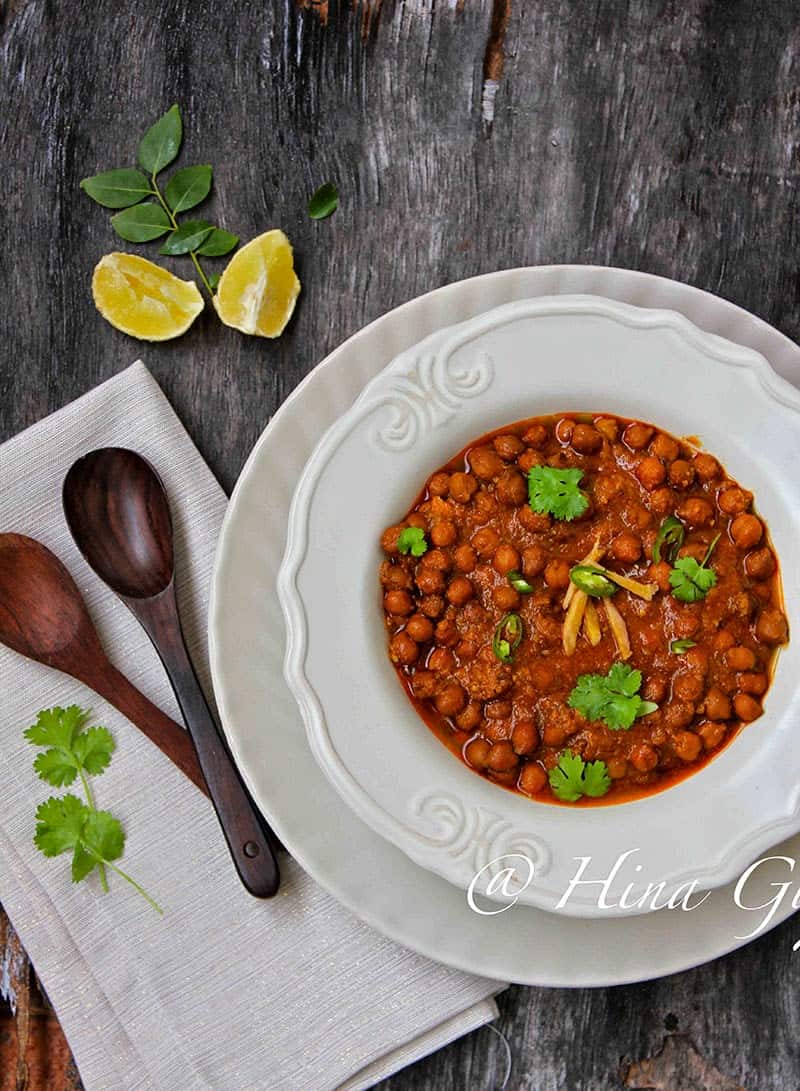 10) Pineapple Raita: Raise your hand if you love the classic pineapple raita served at Indian restaurants. Oh God, it is one of my favorite side dishes when I am ordering spicy curries for the main course. It is sweet, savory and has the right note of tanginess from the pineapple. And the good news is this pineapple raita does not require any onion or garlic. Click here to get the recipe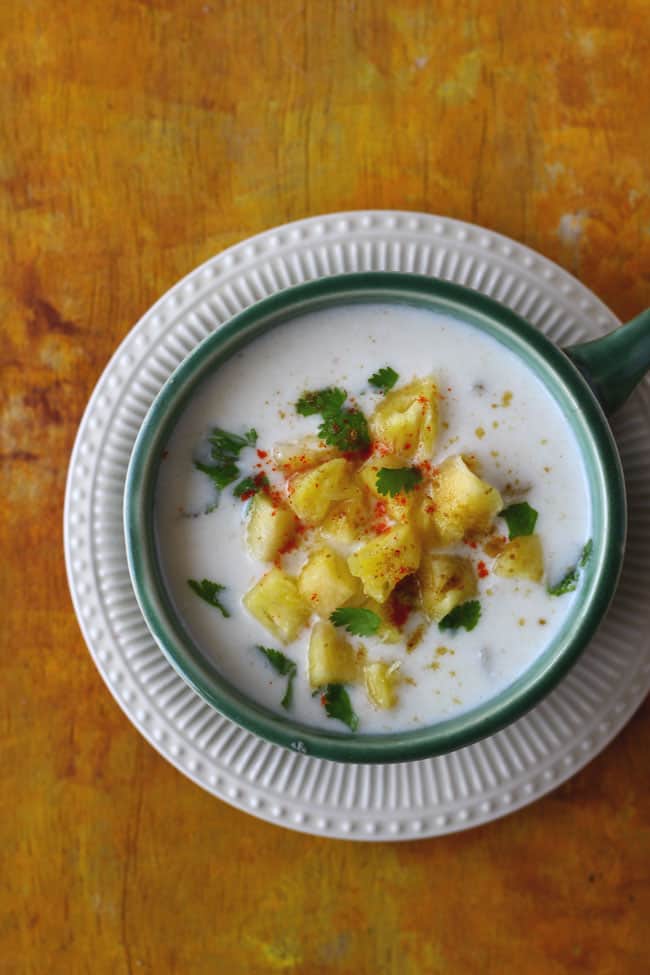 Comments
Leave a Comment