Sweet Raw Mango Chutney or Aam ka Chunda is a classic conventional grated raw mango condiment, which has an uncomplicated preparation process and a toothsome taste to it. The summer is at its bloom and the dryness in the air has drenched all the creative ideas in the kitchen. On one habitual dull afternoon, a basket full of raw mangoes landed on our kitchen counter from the neighbor's backyard. The neighbor out of affection wanted to share the joy of bountiful produce with us. This sweet gesture brightened the sweltering day for the first few minutes but then our thoughts started racing against time thinking of the recipe ideas to extract the best out of these light green tangy flavored tropical delights.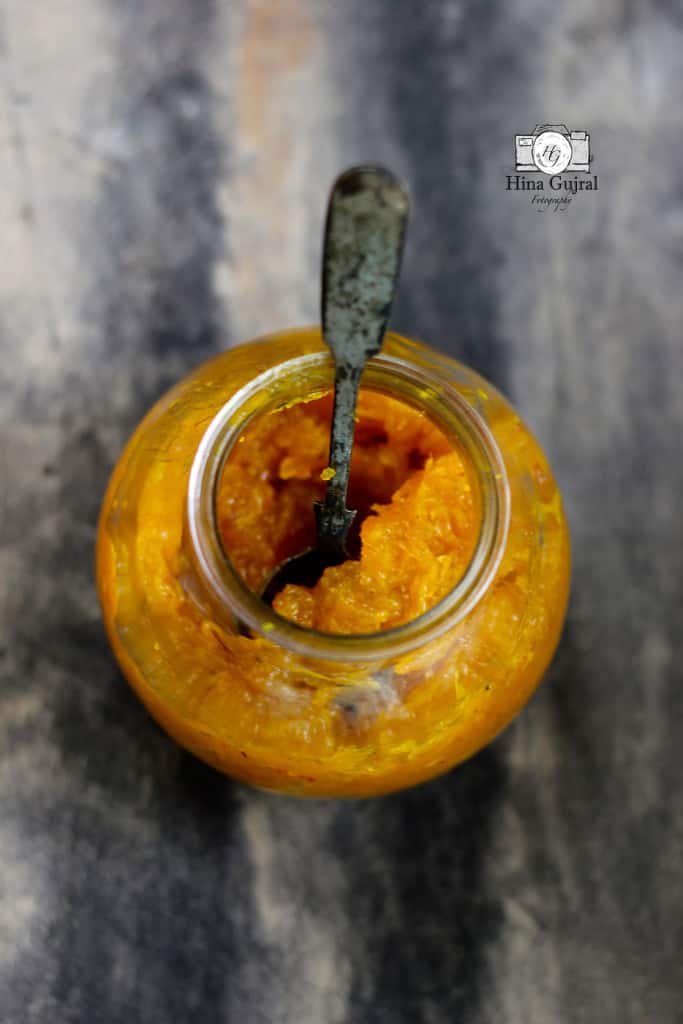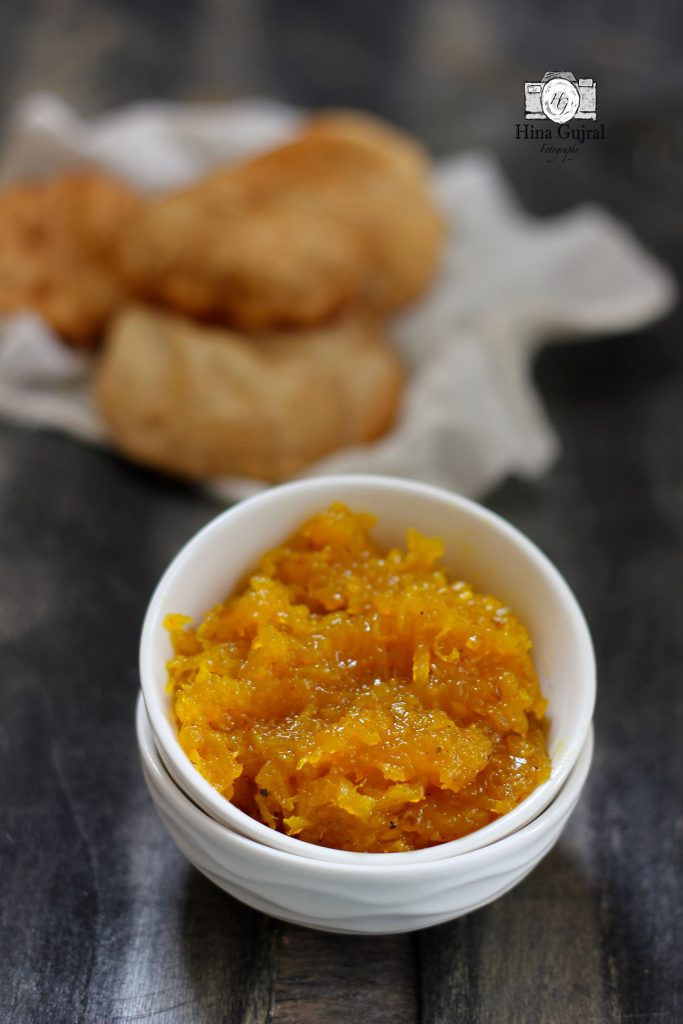 The origin of Sweet Mango Chutney Recipe happened in the era when imported jams and spreads were confined to the Western kitchens. The Sweet Raw Mango Chutney or Aam Ka Murabba is prepared by caramelizing a heap of grated raw mangoes with sugar and in the warmth of everyday spices. A large batch of this rare sapor was sealed in the glass jars, one was safely secured in the fridge, to be relished till next year. The other jar could not be saved from the tinkling spoons and gluttonous fingers scooping out the bright gold like sunshine. The layers of amber colored Chundo was the highlight of the breakfast table, it was sandwiched between the buttered toast and sneaked inside Puris, either ways it was finger licking good.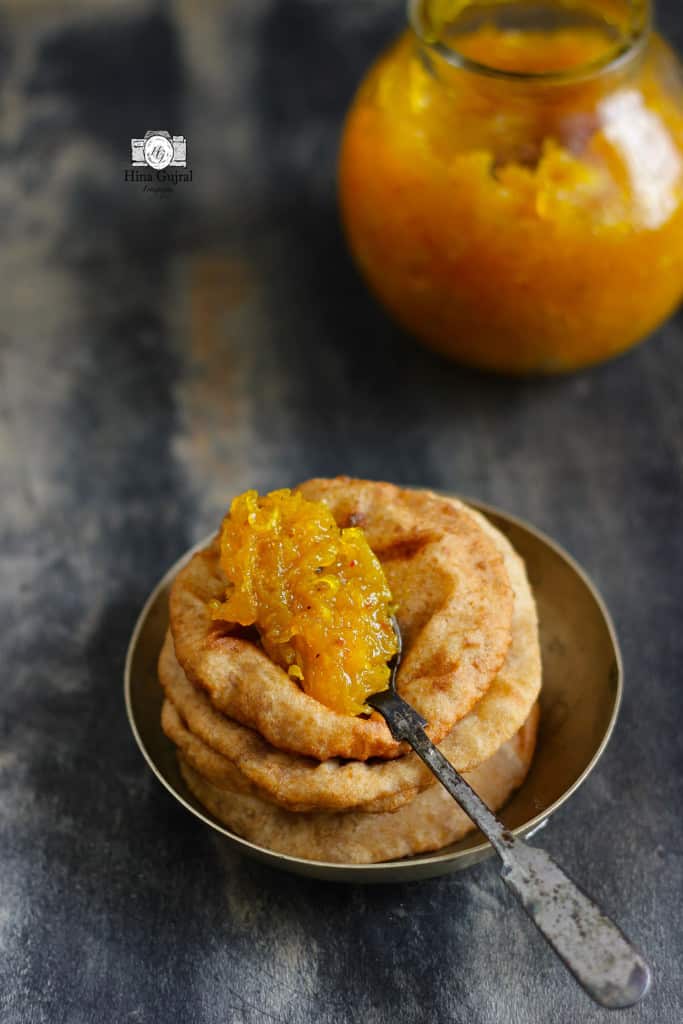 While I was relishing my share of Chundo it evoked the memories of school lunch box mother used to pack for us with loads of love and a generous share of the condiment. In between the drowsy lectures at school Chundo was the only hope that used to keep us chirpy till the recess time. The simple triangle Tawa Parathas packed in the lunch box tasted best with Sweet and Spicy Mango Chutney, sharing meal with friends was out of question when this was the menu. Life was really simple back then full of virtuous joy and even small sweet gestures like a spoonful of Sweet Mango Chutney could bring smile to faces. Back to present day, the simple recipe has once again connected me with the soul of the food that we eat everyday and the tons of radiance it can fill our heart with.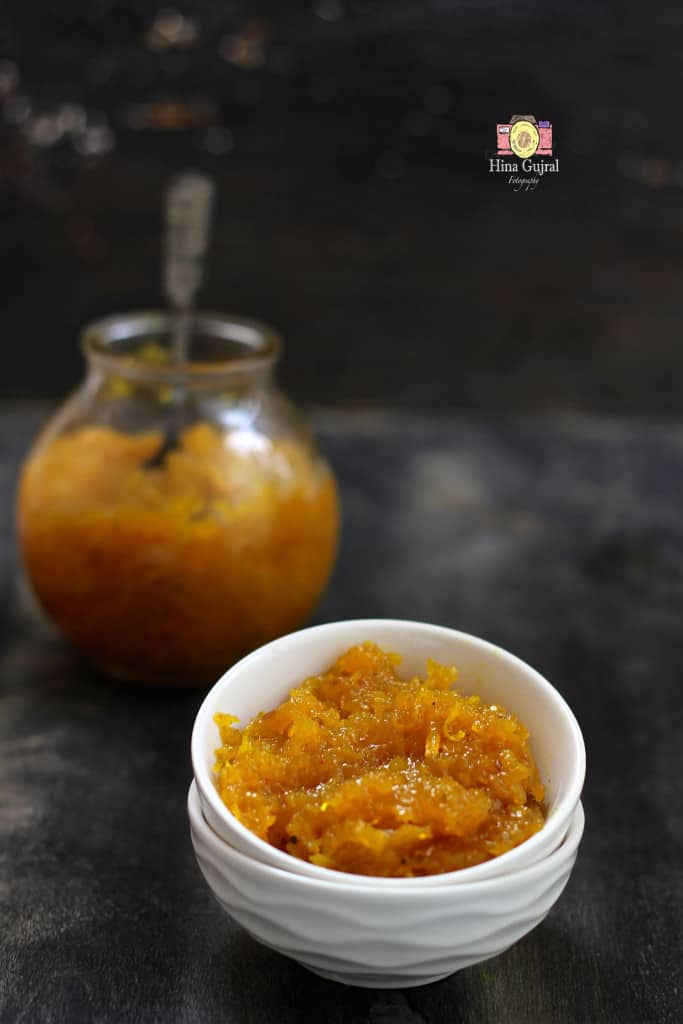 If you try this recipe and love it, please leave a comment and a rating. This helps us grow and reach many other food lovers like you, who are looking for a perfect tried and tested recipe.