Kung Pao Chicken is one of the best food things that can happen on a Friday night. Or for say, on any night when you are planning a Chinese dinner date. Kung Pao Chicken is the most popular Chinese takeaway fare. Why? Because it is so delicious. Along with a quick and simple fried rice, Kung Pao Chicken tastes simply divine. I am so fond of this dish that finally I learned the trick of making a good Kung Pao Chicken at home.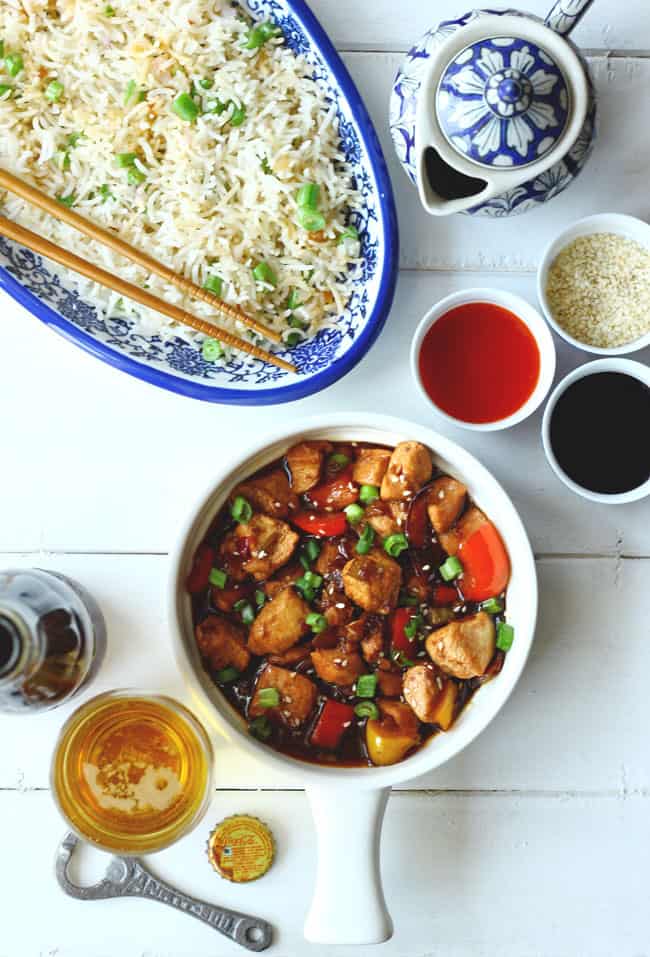 Making Kung Pao Chicken is a super simple process. And the best part of making it from scratch at home is you can adjust the sauces and spiciness as per your choice. And there is a kind of satisfaction and proud feeling while serving such tasty homemade Kung Pao Chicken to your family and friends. After watching a lot of recipe videos and browsing through recipes available on the internet, my conclusion is you cannot think of healthy and Kung Pao Chicken at the same time. It is the kind of Chinese dish which requires a bit of frying and involves cornflour. Without these two, I doubt there can be any good Kung Pao Chicken.
Coming back to the process of making an easy Kung Pao Chicken. Start with tasting the sauce mixture and adjusting it accordingly. If you like it fierce add more sriracha or if you prefer it little sweeter be generous with the brown sugar. And also, stick to even, bite-size pieces of meat for making the Kung Pao Chicken. This helps in the even and quick cooking of the chicken. The large pieces of chicken usually take a longer time to get cooked. Many of my friends ask if the cornflour can be skipped in this recipe. If you do not care about the consistency of the sauce then go ahead. But in my opinion, cornstarch in this recipe brings the sauce to the right consistency and get it clung to the chicken. Also, it gives a kind of crisp texture to the chicken pieces.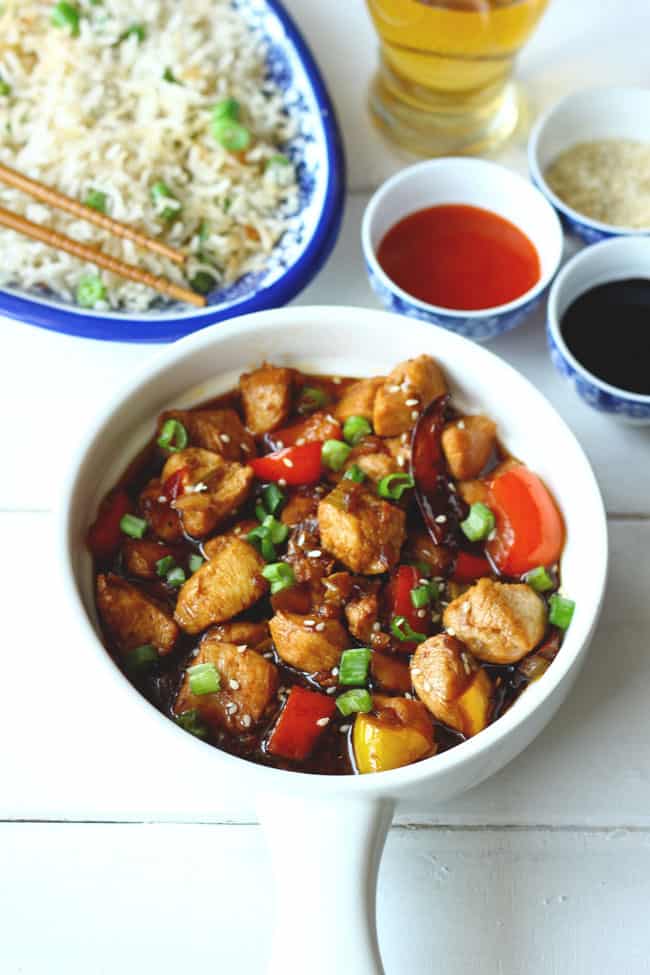 For more such fun recipes in your life, follow along on Facebook, Instagram, or subscribe to our Youtube Channel.
How to make Kung Pao Chicken in less than 30 minutes: