Today's post is extra special as it features not only a cookie recipe but my all-time favorite Cake Rusk Recipe. I loved Cake Rusk from the time immemorial but I've always shied away from trying them at home. I assumed process to be too complicated and tiresome for my liking. But it is just the opposite! It is so simple to follow, fun and produces delicious, perfectly firm, bright golden cake rusk. The cake rusk prepared using this recipe are not too sweet either and have the subtle aroma of cardamom used in the batter, completely addictive. These cake rusk remind me of the childhood in a small town, where the local bakeries use to sell them. And this economic bake without fail accompanied my morning glass of milk during all those schooling years.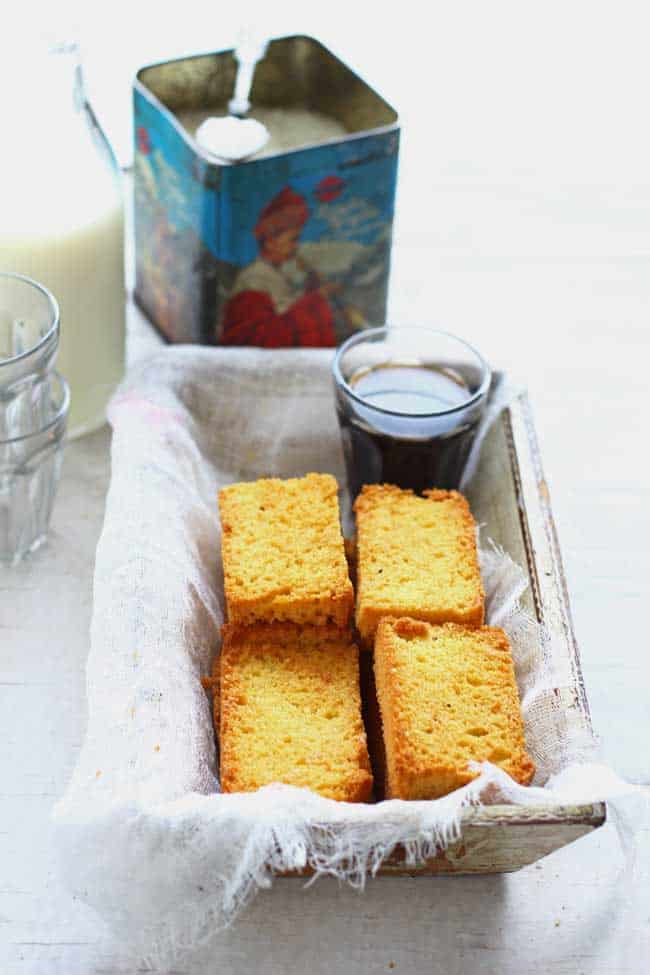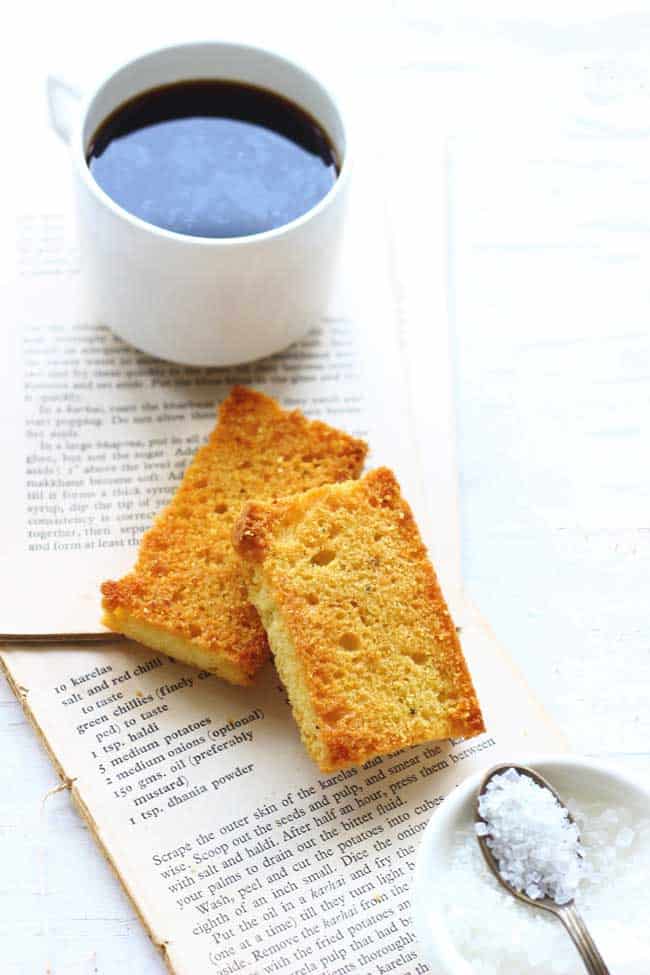 When I write this blog the words leave my head and I never really meet them again. Certain dishes/recipes are so close to your heart and when in the first trial they come out so good, there is this overwhelming feeling. This is exactly how I am perceiving right now. Cake Rusk are simplistic, tasty, cookies you can find almost everywhere in different parts of the country. They are nothing but the over-baked version of a plain vanilla sponge cake. In the past, maybe, some pastry chef was wise enough to play around with the name of the over-baked sponge cake and serve it to the people encompassing. And the best part about cake rusk is that they go perfectly well with a glass of milk, coffee, tea and any other hot beverage you want to dip them into. This is a humble, uncomplicated dessert, perfect for the days before Christmas when you have no time to make an elaborate baking recipe but are aching for a little sweet something to perk up the holiday mood.
Learn how to make Cake Rusk in few simple steps. And, also tag us on Instagram (@funfoodandfrolic) to share your favorite Holiday treat. I'd love to see how your Christmas indulgence look!