What a delicious, blissful Palak Anda Curry Recipe we've got going on, and just in time for the upcoming icy-cold winter days. The rustic spinach curry combined with boiled eggs is the answer to the question 'What could be an alternative to traditional egg curry?' Though I love the spicy, soup, old-school egg curry during any given day. But when there is an abundant supply of tender spinach leaves and the great need of robust curries to keep us warm. The idea of Palak Anda Curry sounds so much exciting! Just this curry and the piping hot phulkas straight from the gas stove onto the plate, together they provide a delightful meal on a cold winter afternoon.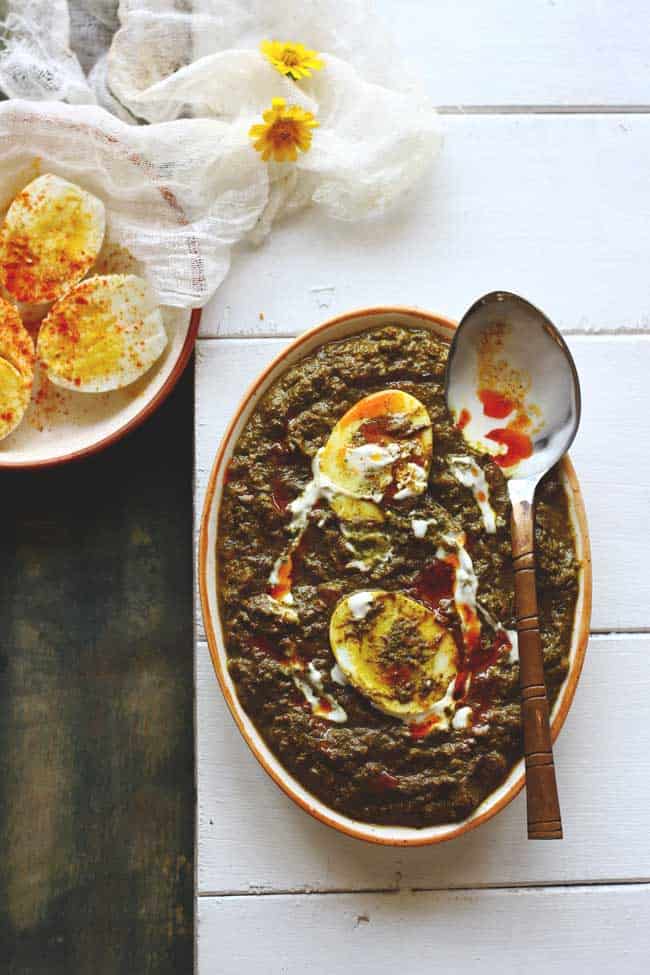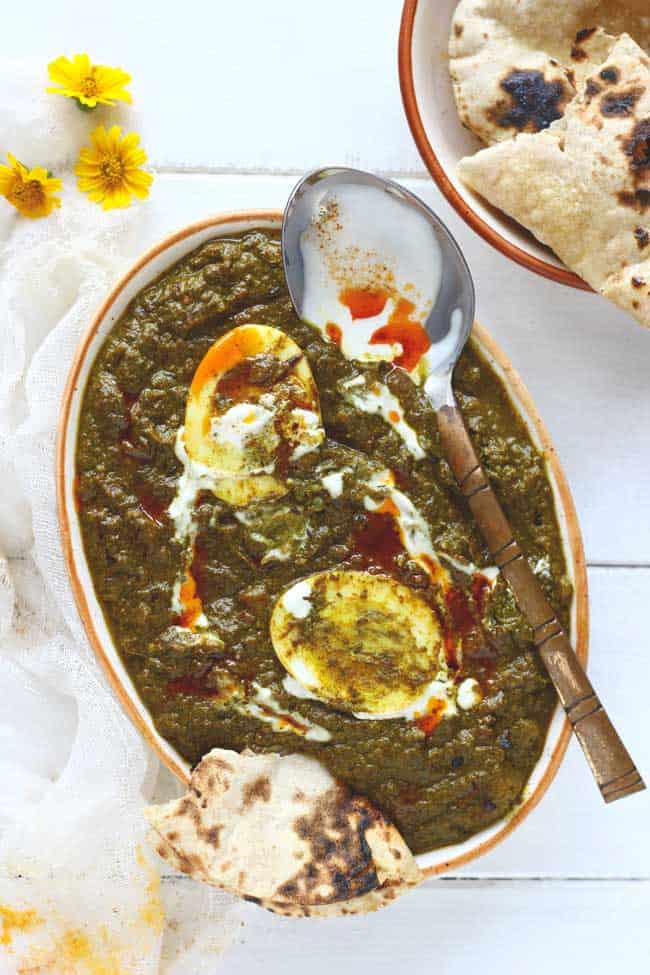 This is an honest confession of a die-heart green lover. During the winters, I need a bowl full of green vegetable for at least one meal in a day. No compromise on this rule, whatsoever! Eventually, post marriage he also acquired a special spot in his food liking list for the winter greens. Every year we look forward to the bitter winters to gratify our green cravings. And that explains the overwhelming series of green recipes on the blog, which is not going to get over anytime soon. There are quite a few all-time favorite green recipes – Mooli Ke Patton Ka Saag, Aloo Methi Paratha, and Sarson Ka Saag. And Palak Anda Curry is the newest addition to the list.
When it comes to making Palak Anda Curry, keep the spinach paste bit chunky. That adds to the texture and taste of the gr. A smooth, creamy spinach gravy is a big nay for us. We like our green curries honest. With an artisanal appeal to them. And that is the reason I am not a huge fan of a restaurant like Palak Paneer. Most of these places, rip off the fibrous green leafy vegetables of their texture and turn them into a dull gravy. All one could taste is tomato-onion masala. We sadly do not accept dull and mean green curries. Coming back to Palak Anda Curry, as with most of my recipes on this blog, this is less of an authentic anything and more of a seasonal kind of recipe that turned out to be really delicious to me. If you are a green curry lover, then you will surely like this Palak Anda Curry Recipe.
The good news is, now you can get the entire collection of Green Recipes from all over the World only on our Pinterest Board – Green Recipe Revolution, follow it if you like it.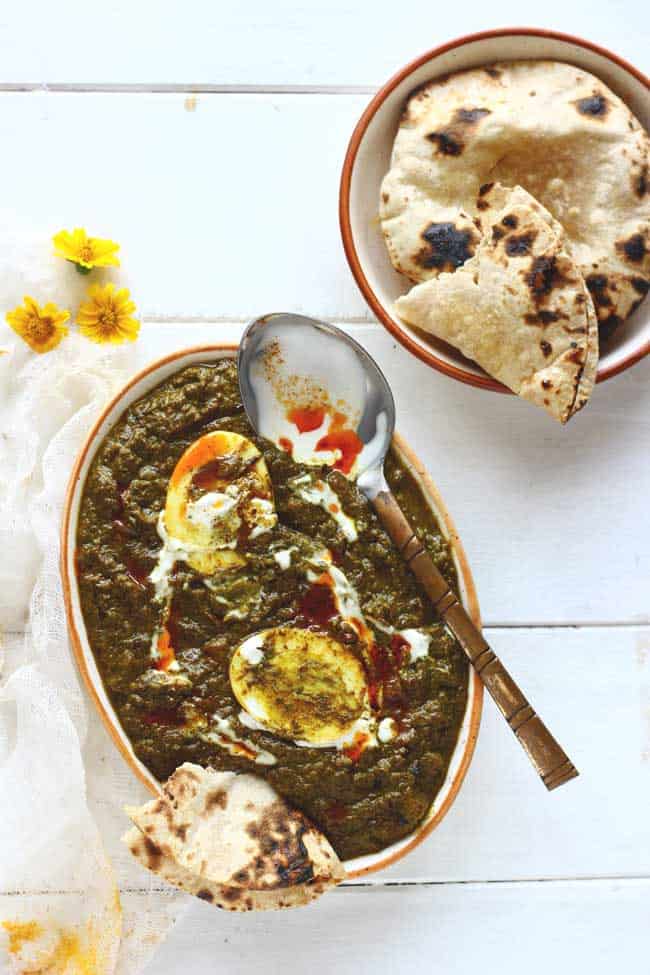 For more such fun recipes in your life, follow along on Facebook, Instagram, or subscribe to our Youtube Channel.