Who doesn't love a good, delicious homemade Chicken Biryani for lunch? But many of us fear the grisly Biryani making process, which is a test of one's patience and perseverance. I'm the kind of person who is always in need of the cheat recipes for the lazy days. Whether it is my 30-Minute Butter Chicken Recipe or Leftover Chicken Biryani both comes handy on days when I am in no mood to spend hours in the kitchen. Such recipes are a great way to restate the leftovers from the previous day sitting in the fridge. So I'm super happy to be bringing this leftover chicken biryani recipe to you. From scratch, quick and easy, and loaded with bursting real biryani like character. All that you can achieve in less than an hour. Trust me on this!!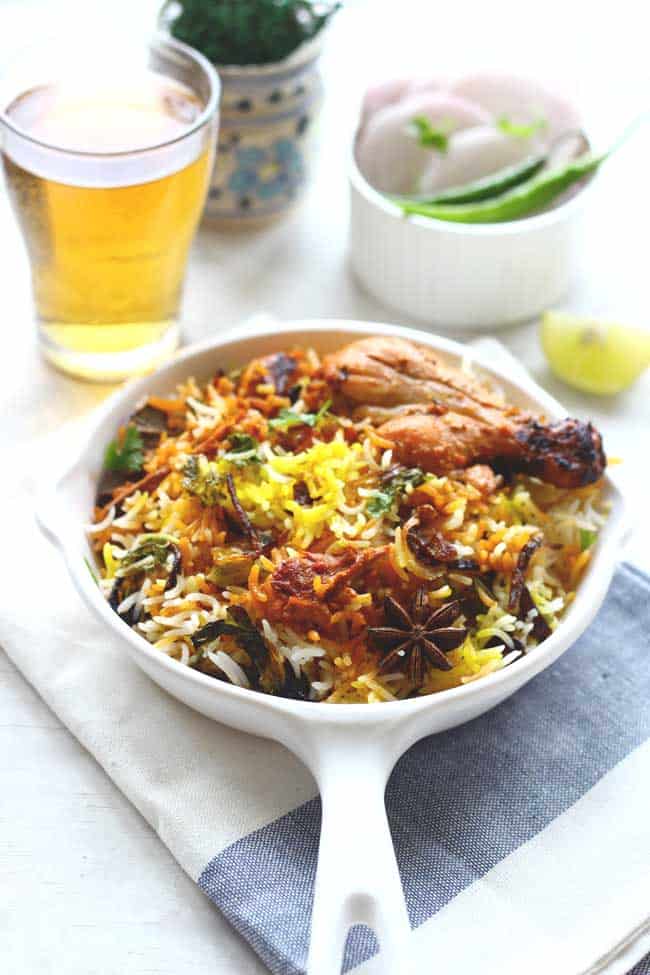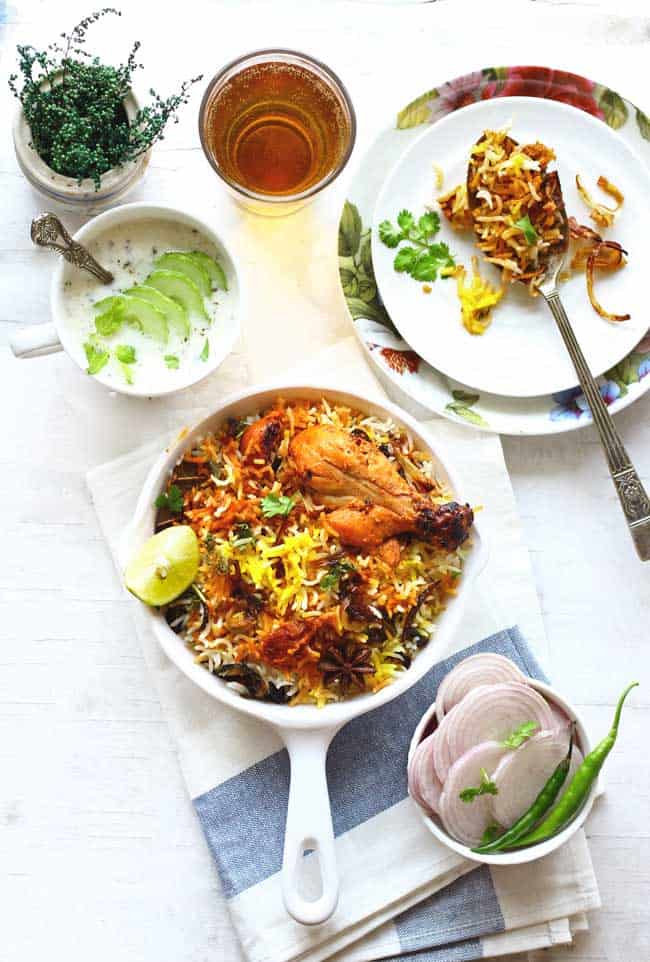 On certain days when nobody in the family is interested in eating chicken curry from the previous day, making biryani out of it is a kind of wise decision. Stir up simple raita, onion salad and reserve some curry to serve with biryani. And in no time, you have an elaborate yet fuss-free biryani meal ready for your family. Get yourself a glass of chilled beer, or your favorite soda, sit around the table with your loved ones and enjoy this biryani. One thing I've really tried hard to do as a food blogger is to keep the food simple, easy to cook and super delicious. Basic dishes with fresh, everyday ingredients that people feel comfortable making. After all, this is how I like to cook on a daily basis. Once in a while, I do the classic Chicken Biryani from scratch as well. And that tastes absolutely divine too. But if you ask me, this one is my personal favorite.
The blog was in desperate need of a good meaty recipe. It's been ages since we last published a non-vegetarian recipe. I guess it was Easy Butter Chicken Naan Pizza. That was sometime in the month of August. Oh my gosh, that is after a gap of almost two months. Time to share meat recipes more often. Till then, learn how to make leftover chicken biryani.