What could be a better way than some good pickles to add flavor to an everyday meal? Here is my Instant Green Chilli Pickle that is super quick and simple to make. I am a huge fan of instant pickle recipes. Why? Because they do not require days to get ready. I can dig my finger and taste them right away. Unlike conventional Indian pickles that take weeks to become handy. This green chilli pickle is ready in less than an hour and tastes absolutely fantastic with the exact right flavors notes you would want in an Indian pickle.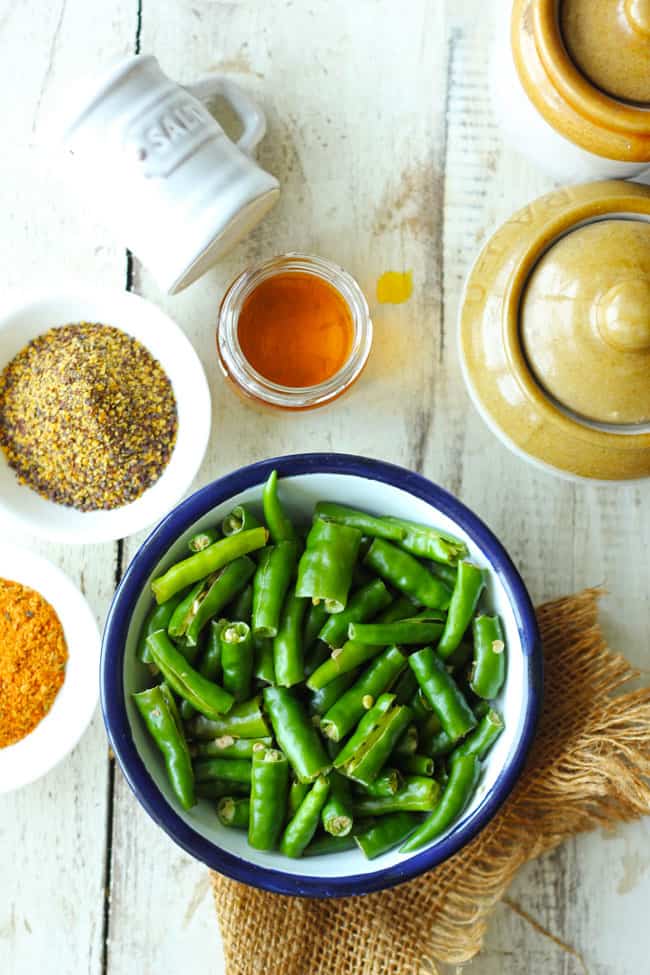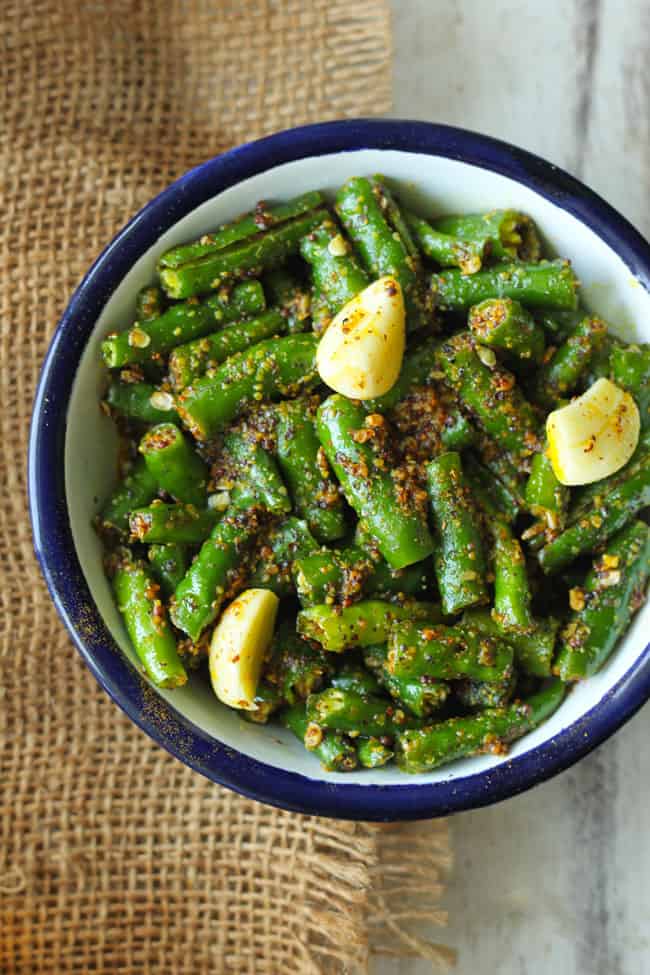 I am not the master at pickle making. But there are few easy pickle recipes that I have learned over a period of time. To name few – Instant Mango Pickle, Gobi, Gajar aur Shalgam Ka Achaar, and the Lal Mirch Ka Achaar. These are the few staple seasonal pickles that I make every year in small batches to bask in the glory of my pickling skills. So this year there is one more addition to my pickle portfolio – instant green chilli pickle.
This is my first green chilli pickle batch of the season and I am already planning for the next one. Because this one is getting over in no time. We are relishing it with almost every Indian meal and loving it to the core. Thinking if I should make few more batches of this green chilli pickle and share with my loved ones. Hope they like it too.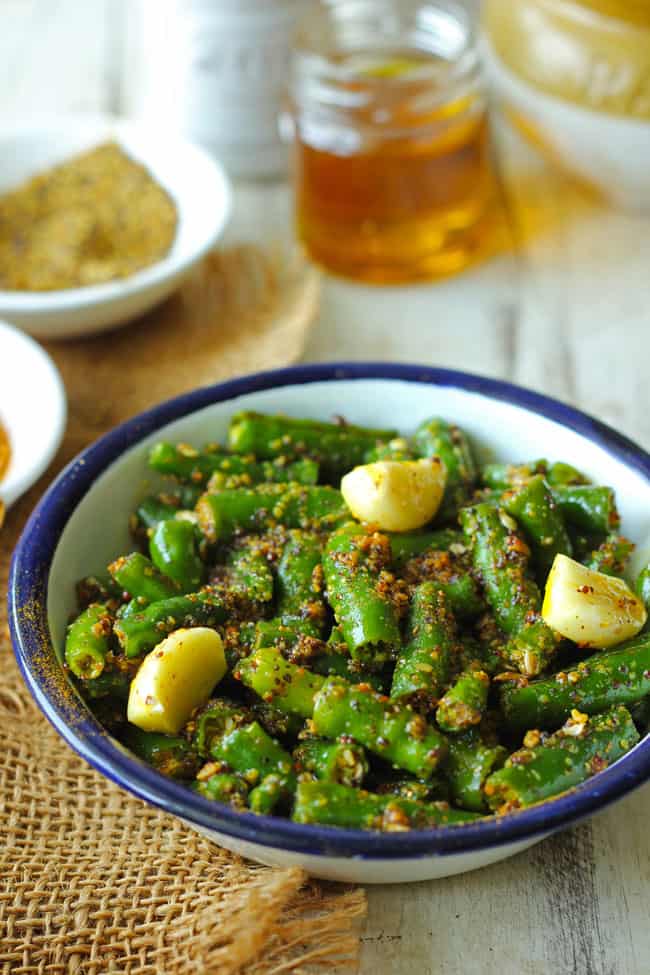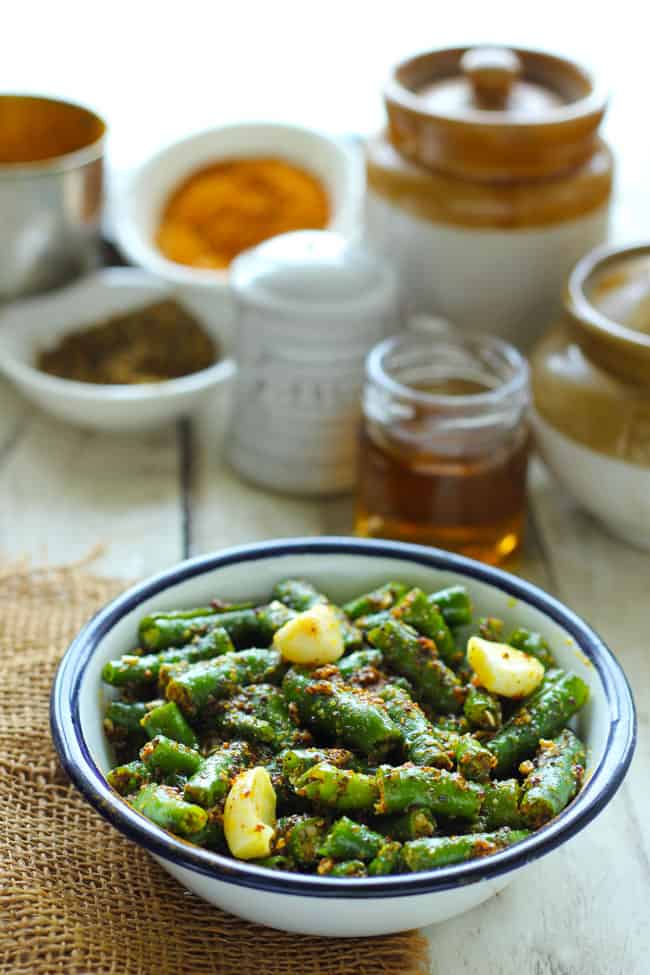 Before you get into the recipe let me share with you few basics to increase the shelf life of a pickle:
Always use a clean, dry jar with a tight-fitting lid for storing pickles.
Use a clean and dry spoon to scoop the pickles.
Avoid damp and moist places to store the pickles.
It is best if you can keep the instant pickles for a day in the sunlight. This way there is a rare chance of fungus and other decay in the pickles.
For more such fun recipes in your life, follow along on Facebook, Instagram, or subscribe to our Youtube Channel.