Shahi Soya Curry is the hands-down easiest and the tastiest way to cook soya chunks. These days we are experimenting with a lot of local ingredients and soya chunks being one of them. These vegetarian meatballs are turned into a delicious vegan curry and we call it Shahi Soya Curry. Why Shahi? Because it is rich, creamy and totally indulgent like a royal meal.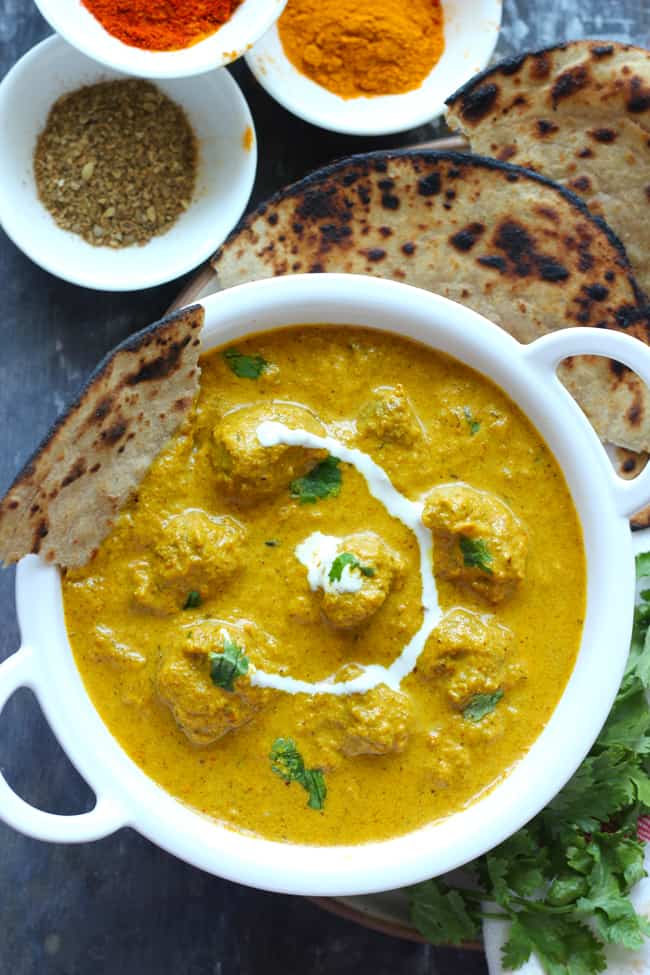 Often we are confined to paneer curry or dal makhani when it comes to a vegetarian Indian meal. But that should not be the case. With so many easily available local ingredients around us, the combinations of vegetarian curries are infinite. One such everyday ingredient is – soya chunks and soya granules. Trust me when I say this, you can make delicious dishes out of this humble and protein-packed ingredient.
Start with two of my favorite soya recipes – Soya Manchurian and Gobi Soya Keema. I am sure you will send me a thank you email later for sharing these two recipes. These two dishes are always a huge hit among the crowd whether it a social gathering or a family dinner.
Talking about my recent favorite soya recipe – Shahi Soya Curry. There are two methods to prepare it. Method 1 is shared below in the recipe. The second recipe uses the time-saving pressure cooker method. I usually stick to the pressure cooker method when it comes to making this curry for a quick weeknight dinner.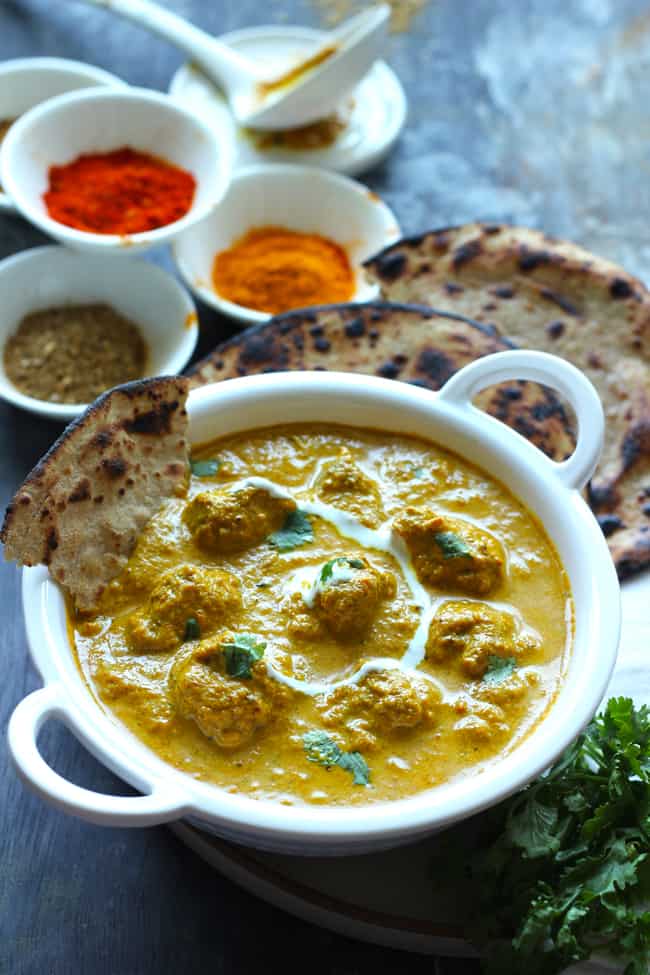 How To Make Shahi Soya Curry in Pressure Cooker
No need to soak the soya chunks in warm water beforehand.
Heat oil in a pressure cooker. Prepare the base of curry as directed in the recipe below.
Add the soya chunks along with 1 Cup of water. Stir to combine.
Close the lid of the pressure cooker. Cook the curry over low heat for 2 whistles. Later, turn off the heat.
Allow the steam to release naturally from the pressure cooker.
Open the lid and check the soya chunks for doneness. Garnish with coriander and enjoy with naan.
So follow the method of your choice to make this Vegan Shahi Soya Curry, either way, it tastes only delicious. And I almost forgot to tell you that Shahi Soya Curry is gluten-free too. We can label it Vegan, Gluten Free Shahi Soya Curry! Enjoy it with whole wheat khasta paratha and spring onion raita for a complete meal.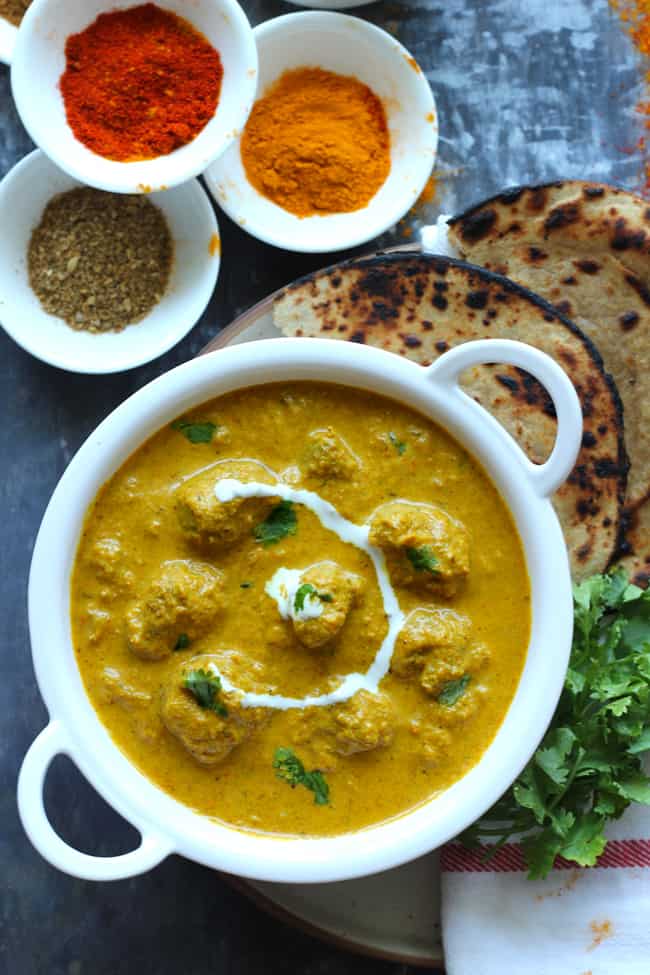 For more such fun recipes in your life, follow along on Facebook, Instagram, or subscribe to our Youtube Channel.
If you try this recipe and love it, please leave a comment and a rating. This helps us grow and reach many other food lovers like you, who are looking for a perfect tried and tested recipe.