If you have wondered how to make chicken meatballs that are delicious with fewer calories look no further. We have got you the best Asian chicken meatballs recipe. Serve these with fried rice or noodles for a totally tasty family meal. Chicken Meatballs were on my mind from a long time. Maybe, ever since I saw them on a Facebook video. I wanted to recreate them in my kitchen immediately. Though it took me few trials to get the baked meatballs perfect. After all, who doesn't love meatballs? They are just so handy. Drench them in a bold bolognese sauce and serve with spaghetti. You have the most delightful spaghetti with meatballs meal on the table.
Or on certain occasions, I like to serve chicken meatballs with a creamy mushroom sauce. Along with simple herb rice. That is a totally decadent combination too.
Next on the favorite list is Asian style chicken meatballs with noodles. They are in routine for Friday night dinner, ever since I spotted them on the internet. They are flavorsome, gratifying and not too high in calories. Super easy to prepare as well. Shape the meatballs few hours before the dinner time. Keep them in the fridge (not freezer). Just before the dinner time, pop them in the oven (they need only 20 – 25 minutes). Meanwhile, prepare the sauce and boil the noodles simultaneously. In less than an hour, the Chinese takeaway style meal is ready at home.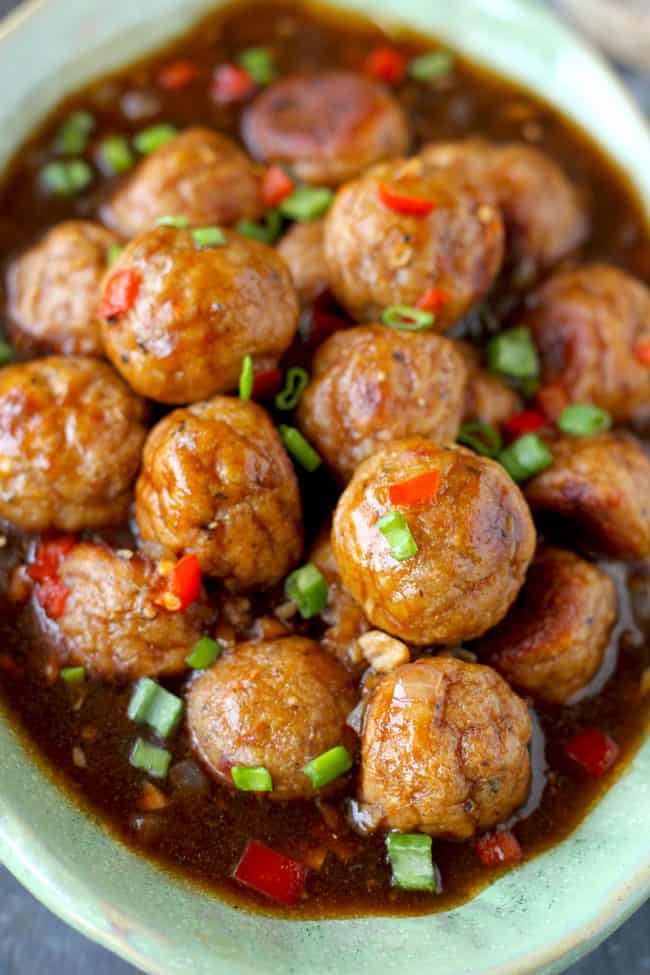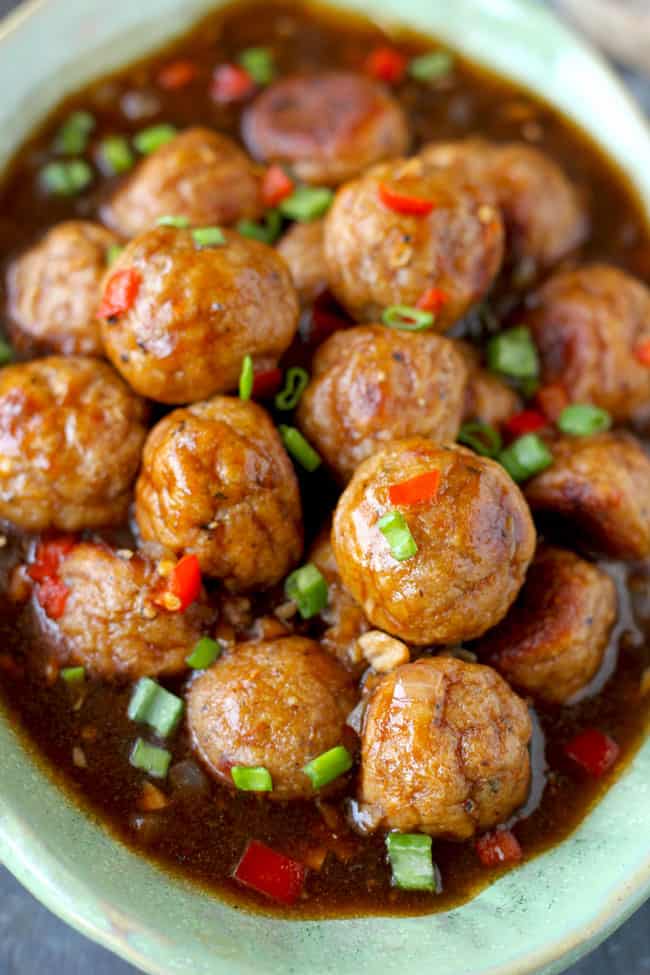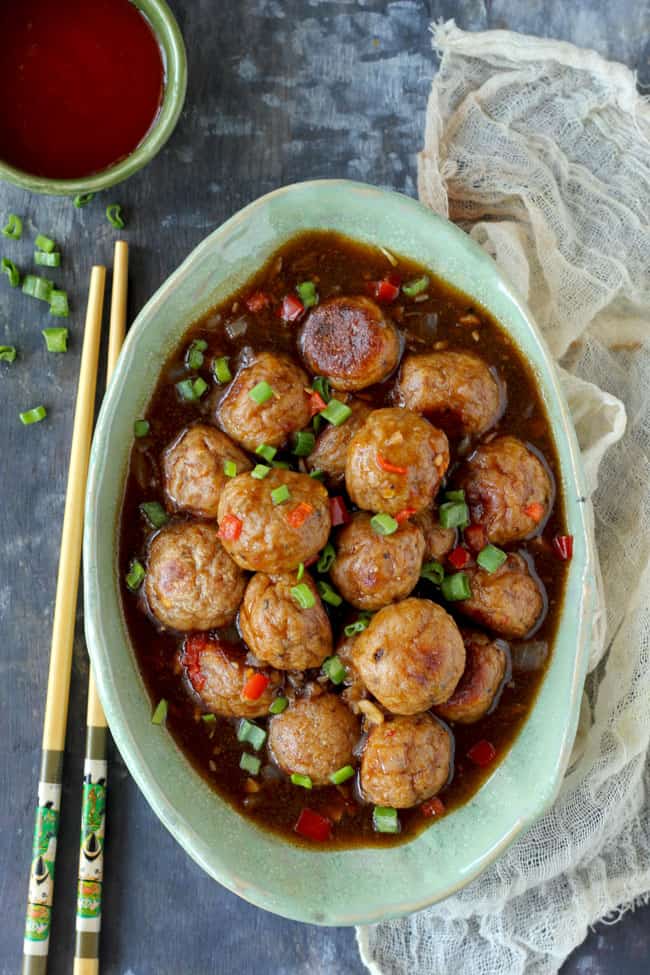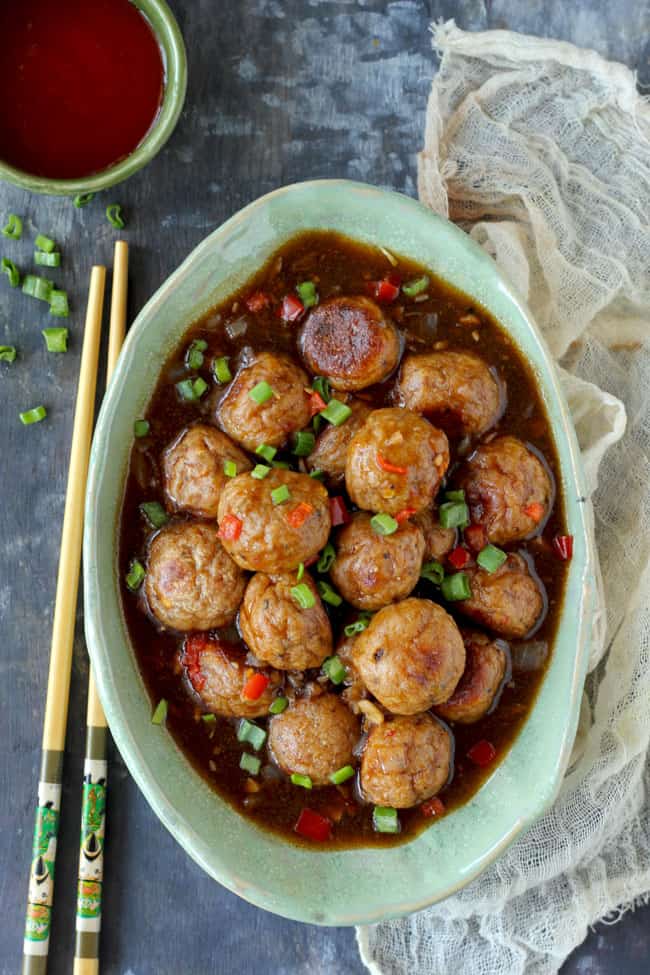 What Can You Serve With Chicken Meatballs?
The list is endless because chicken meatballs are a versatile dish
creamy mushroom sauce and herb rice
teriyaki sauce and vegetable fried rice
hot garlic sauce and Hakka noodles
bbq sauce and tacos
white sauce and penne pasta
In case, you are not too keen on baking the meatballs. Go ahead, and deep-fry them. Like how I did in chicken cheese balls. This will require an extra effort but some people find it totally worth it. I must tell you one more thing about these meatballs before I totally forget it. Some dishes taste better the next day but sadly this is not one of them. I feel, the meatballs harden a bit after few hours or overnight in the fridge. Of course, it can be reheated but it is not same. So it is best to make them fresh and eat as soon possible.
Hope you have tried our chicken cheese balls? They are pretty amazing too!
Regardless, of the fact, once you try Asian Chicken Meatballs they will become your dinner time favorite family meal. We will see you soon with similar easy dinner recipes from our kitchen.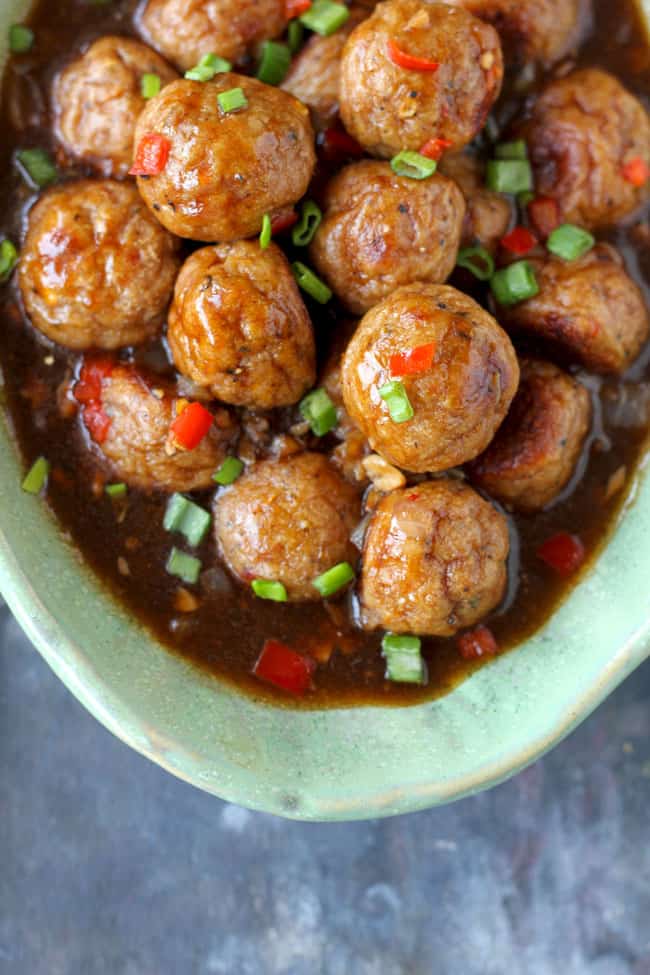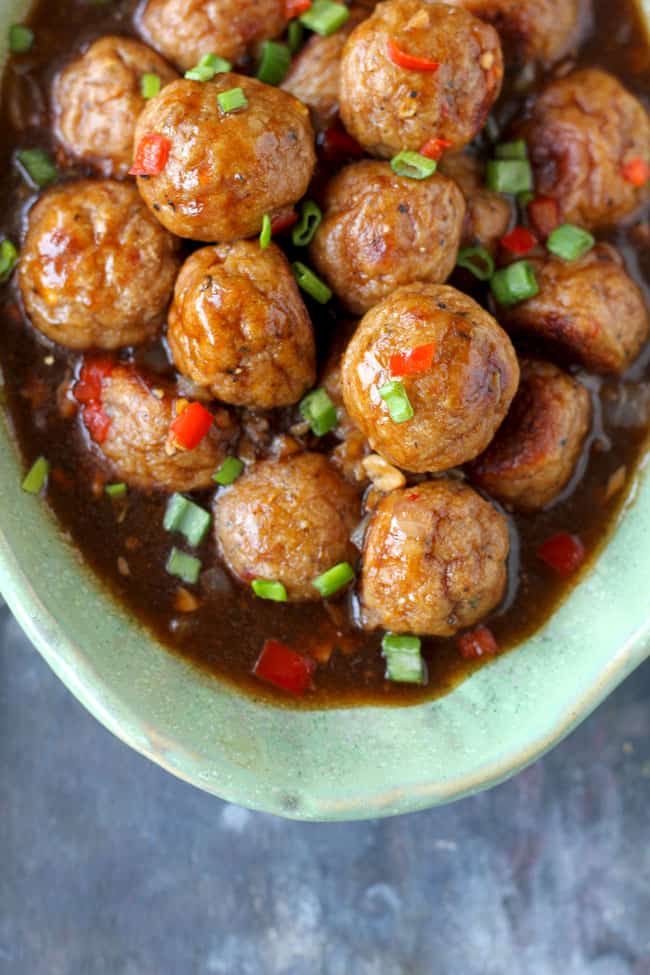 For more such fun recipes in your life, follow along on Facebook, Instagram, or subscribe to our Youtube Channel.