After sharing dozens of curry recipes with you over the years, I thought it would be fun to share my favourite everyday Indian curry paste. These are the curry pastes that never fails me and are always sitting proudly in my fridge. The best thing about these Indian curry paste is that you can make them over the weekend and store. Making life so much easier during the busy weekdays!
Why make curry paste in advance?
Making a good Indian curry after a long working day is a sort of challenge. It requires hours of labour if your start from scratch. Hence, with these gorgeously good DIY Indian curry paste sitting in the fridge, you can make your favourite Indian curry in 30 minutes. This is exactly how I plan my curry nights throughout the week.
Here are my 4 everyday Indian curry paste that is naturally gluten-free and utterly simple to prepare.
1) Hariyali Masala: The word 'Hariyali' describes the lush green color of this curry paste. Prepared with the power-packed spinach this green curry paste is an excellent choice to make Spinach Egg Curry or Chicken Curry. For a perfectly balanced green curry all, you need to add the right protein to this curry paste such as paneer, tofu, chicken, egg or prawns. Take your pick and have a delicious green curry for dinner in less than 30 minutes. It has a way of magically complimenting just about any protein.
This Hariyali Masala is 100% gluten-free and vegan Indian curry paste.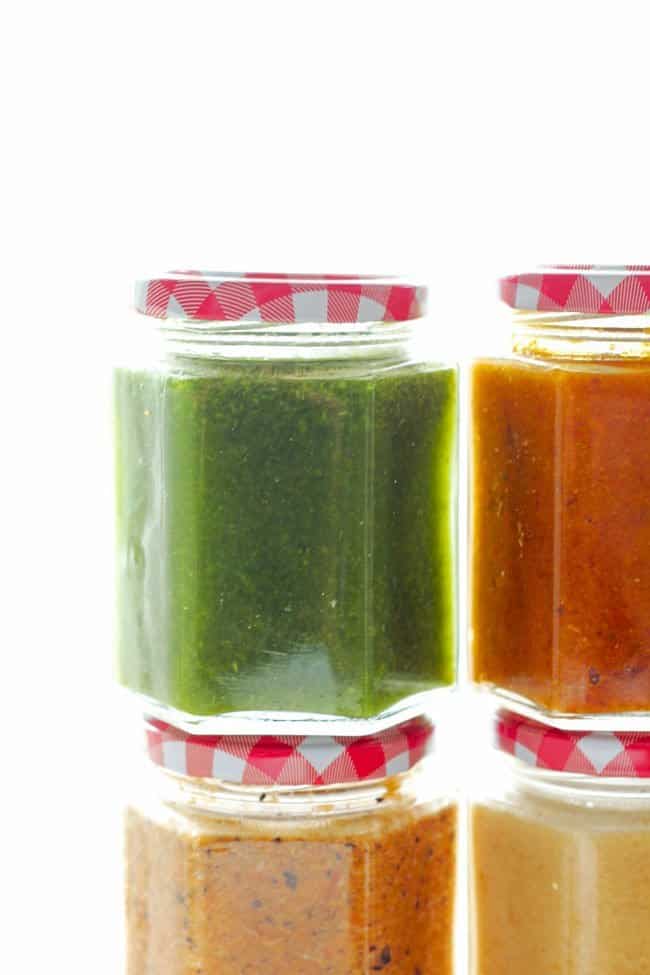 2) Makhani Masala: Love Murgh Makhani? Or Soya Chaap Tikka Masala? This is the curry paste behind all those gratifying makhani curries. You will be surprised to know that this makhani masala is utterly simple to make at home. Now no need to rush to the nearby Indian restaurant for your favourite murgh makhani. Prepare a batch of makhani masala over the weekend and store in the fridge. Last minute grill the chicken or paneer and add to the makhani curry paste.
There are all sorts of extra ways you can customize it, like adding cream, garam masala or other spices, but the base recipe is super simple.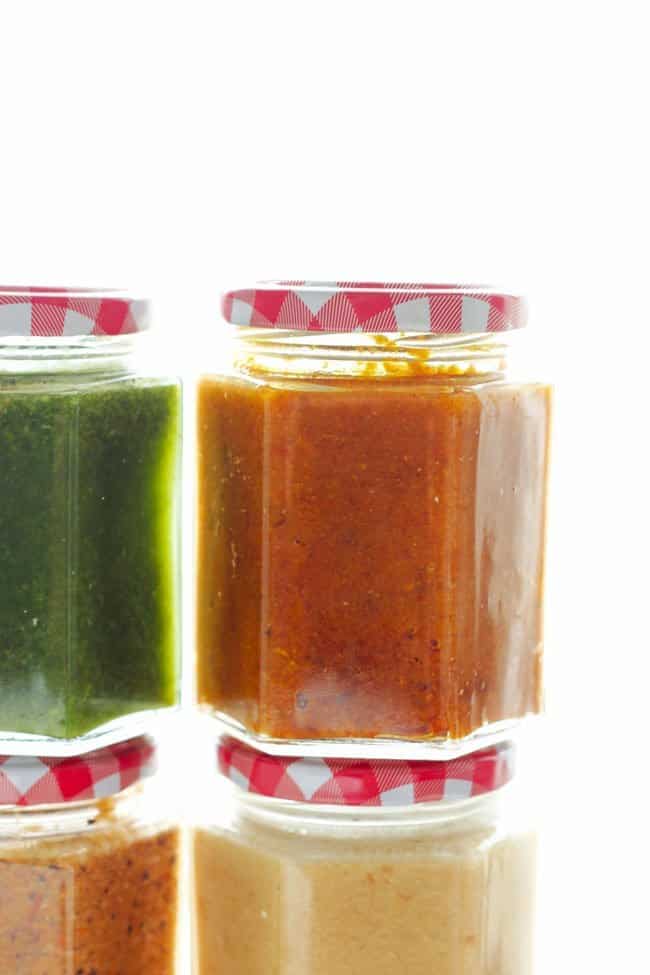 3) Korma Masala: Missing rich, aromatic, creamy Chicken Korma Curry? Not anymore. This korma masala will satisfy all your indulgent curry cravings that too without much hassle. Did you know that all you need are 5 basic ingredients to make this classic korma masala? This easy creamy curry paste is basically my excuse to enjoy Chicken Korma Masala for the busy weeknight dinner. Apart from making chicken korma, this curry paste can be used to marinate meats for grilling and biryani.
This Korma Masala is the latest addition to my collection of D-I-Y Indian curry paste (and the favorite one too).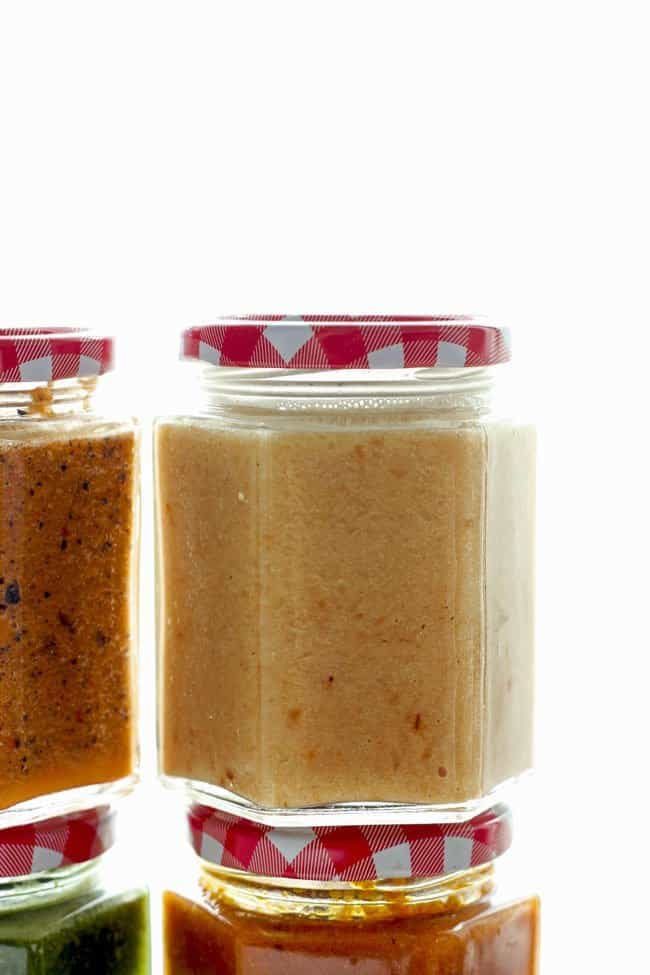 4) Sattvic Masala: Looking for a no onion/garlic curry paste? Then I am sure this sattvic masala is going to be your favourite Indian curry paste recipe. It has a slightly smoky and tangy flavour from the roasted tomatoes and that makes it worth bookmarking. Later, while making the curry, add cream or yoghurt to make the dish more rich and indulgent. Otherwise, the curry prepared solely with this sattvic masala tastes absolutely divine.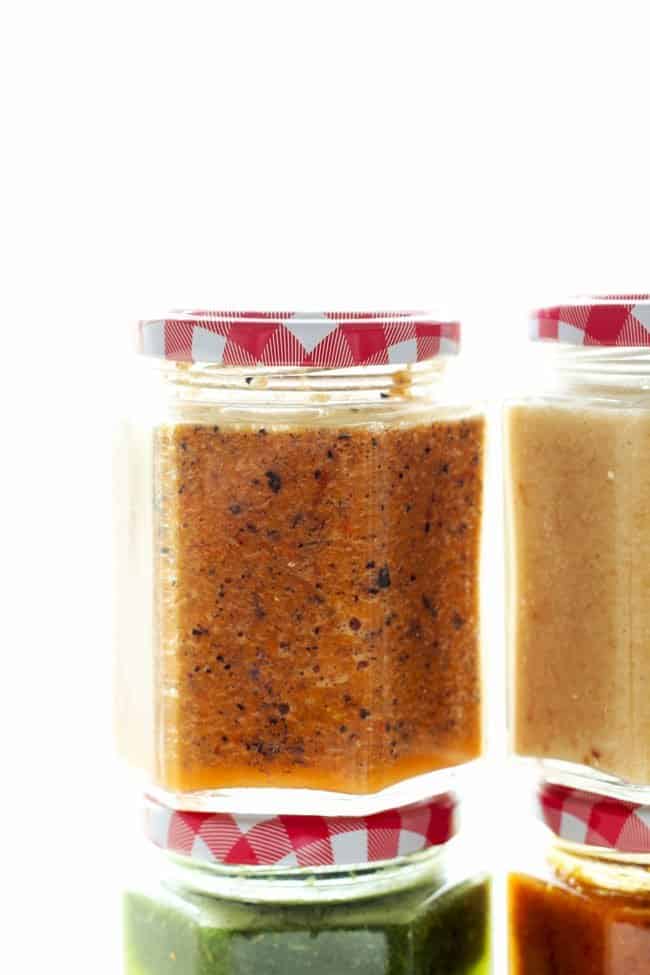 This post is so incomplete without talking about my favourite wonderchef nutri-blend. It is one of my most reached blenders in the kitchen these days. All these gorgeous Indian curry paste are blended every day in the nutri-blend.
For more such fun recipes in your life, follow along on Facebook, Instagram, or subscribe to our Youtube Channel.