Mixed Vegetable Cutlet Recipe, yet another cutlet recipe making it to the blog but this one is definitely a keeper. Whether it is monsoon downpour, crisp autumn afternoon or bitterly cold evenings a plate full of the cutlet is always welcomed along with a cup of tea. A bowl of tomato ketchup and coriander chutney to dip in the cutlet makes teatime table picture perfect. The tantalizing aroma of the frying cutlets sneaks out of the kitchen and lingers around the tea table. The tea laced with ginger and cardamom bubbling on the side stove sends an inviting gluttonous note to those who are wandering in the backyard yearning for evening snacks. On certain festive occasions, we make an excuse to the rule of relishing cutlets only during evening teatime instead they are served all round the day to woo the guests. Diwali is one such occasion when a box full of such delicious, sinful snacks is always sitting in the kitchen counter.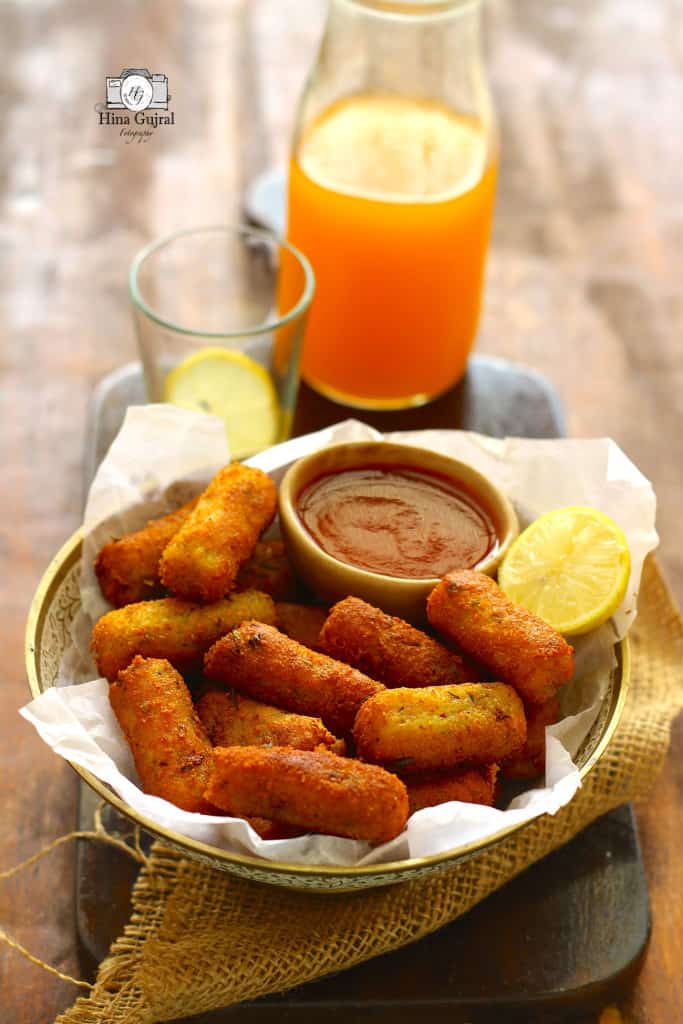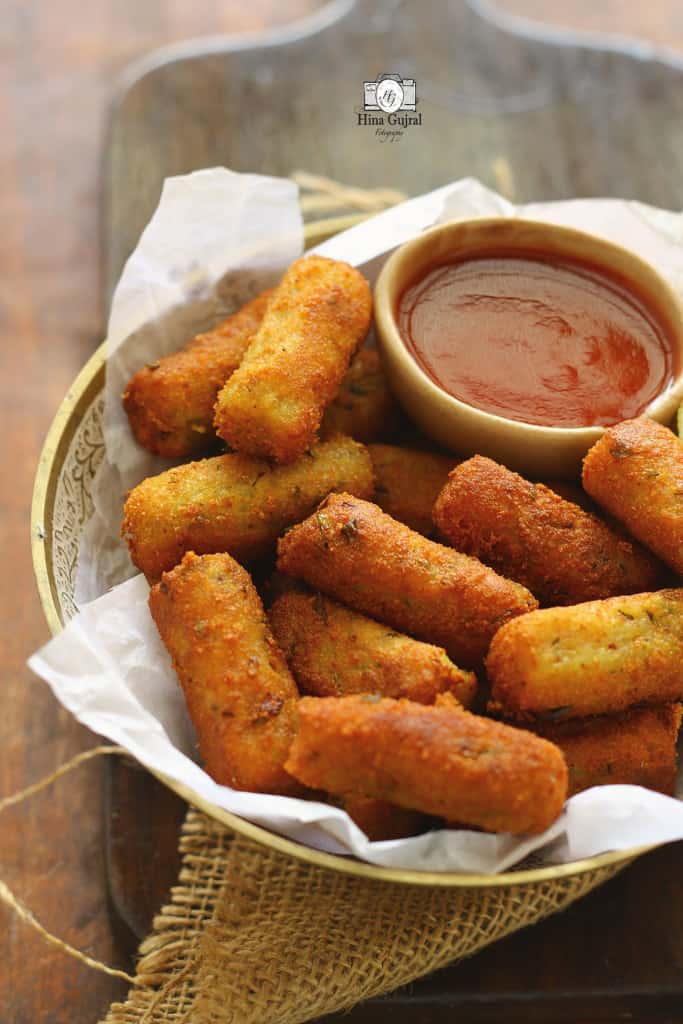 The cheat cook's trick is, make the mixture for the Mixed Vegetable Cutlet, shape them into tiny cigars, dust with bread crumbs and arrange neatly in an airtight container. Store this precious box of cutlet treasure in the fridge. When your tea table is all set to greet the guests, simply open the container and fry these cutlets. This simple beforehand planning is sure to win you many compliments. A day before the party you can shape these cutlets and save the last few hours next day in calming down your last minute jim-jams.
Learn how to make Mixed Vegetable Cutlet Recipe in few simple steps: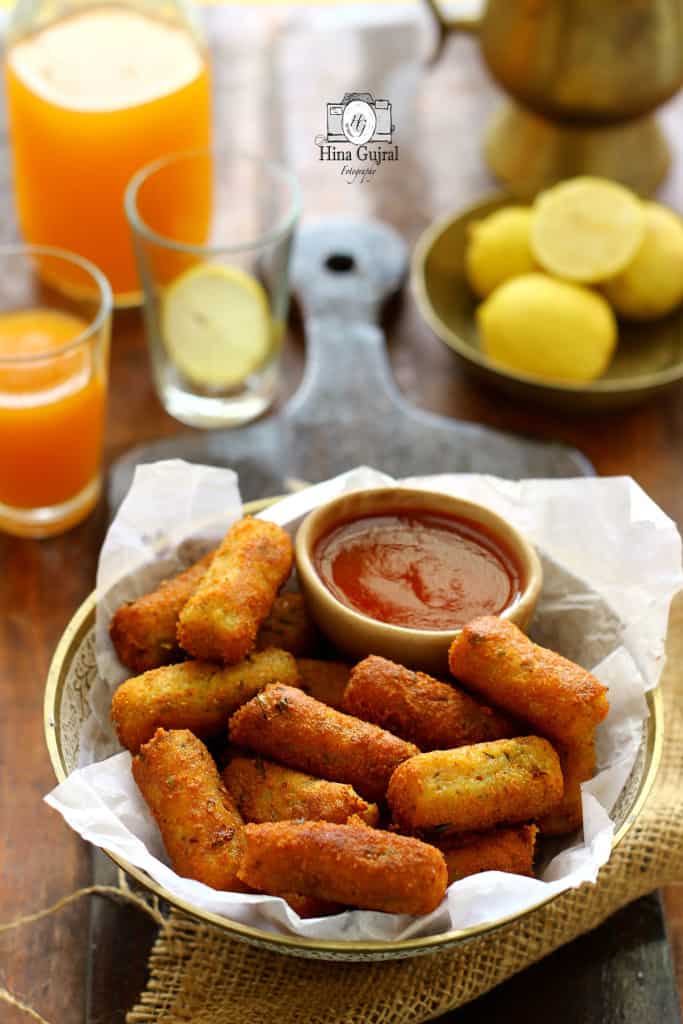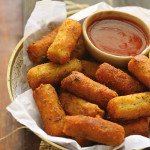 Mixed Vegetable Cutlet Recipe
2015-11-02 01:54:24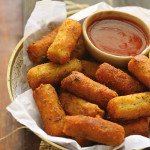 Find easy recipe to make delicious Mixed Vegetable Cutlet from scratch in few simple steps
Ingredients
3 - 4 large size boiled potato
2 medium size carrot fine chopped
2 - 3 green beans fine chopped
1/4 Cup green peas, boiled
one bunch fresh fenugreek leaves, fine chopped
1 small size onion fine chopped
1/2 Cup bread crumb mixture
Salt to taste
2 tsp roasted cumin powder
2 tsp dried mango powder (amchur)
1 tsp red chili powder
1 tsp black pepper powder or to taste
Oil for shallow frying
Instructions
To prepare the mixed vegetable cutlet, first drain the boiled potato and peas in a metal colander for 5 - 10 minutes so that any excess moisture in the vegetable drains out.
Next fine chop the remaining vegetables, I prefer using a food processor or electric chopper for the purpose.
Now peel and mash the boiled potato. Make sure no chunks remain in the mashed potato.
In a large mixing bowl combine mashed potato, boiled peas, chopped vegetables, salt, spices and bread crumbs.
Combine all ingredients well to form a smooth mixture. Taste and adjust the seasoning accordingly.
Cover with a foil and let it rest in the fridge for 15 - 20 minutes.
Once you are ready to fry the cutlet, heat oil in fry - pan over medium heat.
Take a tablespoon of cutlet mixture and shape it into a small cylinder. Tap both the sides on the kitchen counter to get flat edges. Similarly, shape all the cutlets.
Dust the cutlet with a tablespoon or so of bread crumbs mixture.
Once the oil is hot enough, shallow fry the cutlets in small batches till crisp and golden from all sides.
Drain on an oil absorbent paper towel.
Serve Mixed Vegetable Cutlet warm with tomato sauce.
If you do not want to shallow fry cutlet immediately then you can shape them and store in an airtight box in the fridge.
Notes
To make bread crumb mixture at home, pulse 3 - 4 stale or dry bread slices in the food processor ( buy it here ) to get bread crumb powder or you can use readymade bread crumb mixture ( buy it here ). If the readymade bread crumb mixture is pulse it once in the food processor.
Fun FOOD and Frolic http://www.funfoodfrolic.com/