Recently, I was given a very original gift. A box of dried mango slices (sabut amchur) and a heritage recipe from the late grandma's recipe journal. This was my first trial with the dried mango slices. When the market is loaded with the abundant produce of kaccha aam (raw mango) the wise house ladies like my mother, slice them and later sun-dry the raw mango slices to preserve them. The raw mango slices which I received as a culinary souvenir were the last from the last year's batch. So I decided to get a little adventurous with them and explore the sweet and spicy blends.
This time of the year around summer, Sweet and Spicy Amchur Ki Launji is simmering in most of the kitchens of the neighbourhood. Ever since I was a child, Amchur Ki Meethi Chutney always fascinated my taste-buds. It is so hard not to scoop a chunk of launji from the jar using your fingers and lick it. But we used to relish Amchur Ki Launji in a refined manner as well by spreading it in between the Paratha or Puri.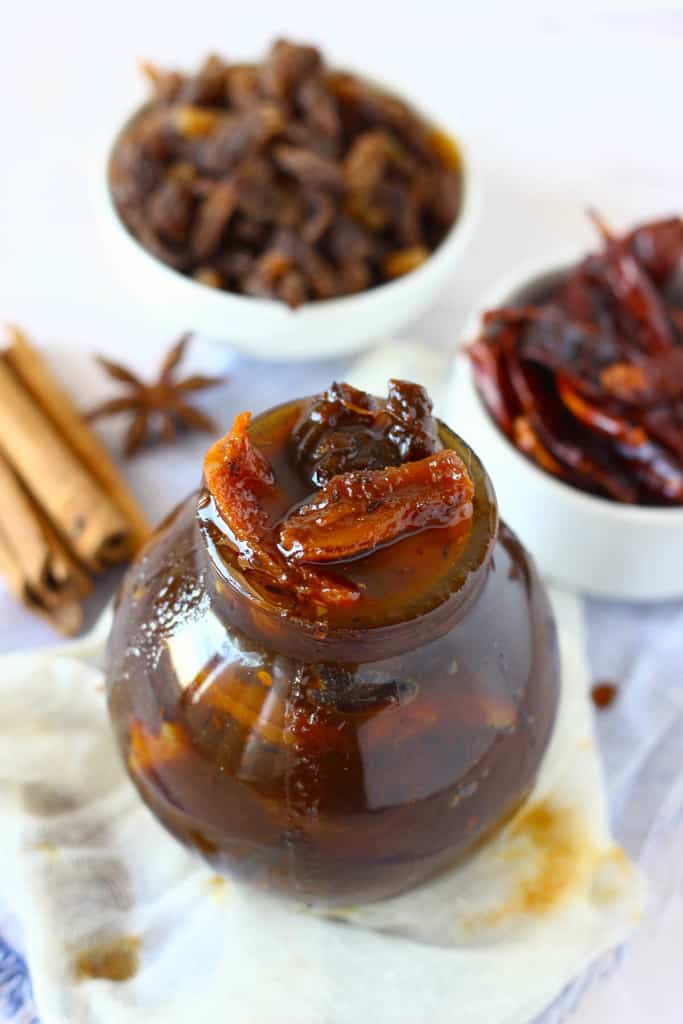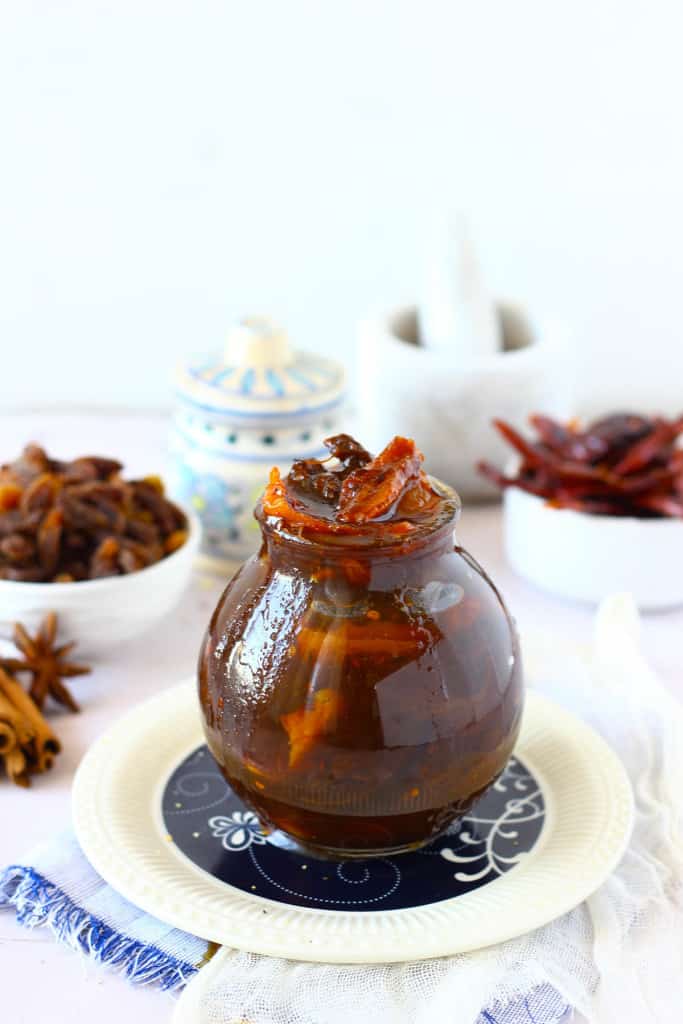 With dried mango slices soaked up in water and grandma's recipe under my pillow, I could barely sleep throughout the night. I woke up extra-early the next day with only Amchur Ki Launji on my mind. The soaked amchur had turned into was perfect, gullible mash, ready to be given a sweet and spicy makeover. It turned out to be so easy, so beautiful to make, and on top of it, the house smells like sugar and spice. In an Indian kitchen, very rarely sugar and spice get to greet each other. Their segregated boundaries are pre-defined. But that's a misconception.
To inaugurate the sweet and spicy #foodventures Amchur Ki Launji was the perfect recipe. A good old-fashioned sticky and gooey Launji, similar to saunth, just how grandma used to prepare. Recently, when I saw the Sweet & Spicy #foodventure video, it reminded me of Sweet & Spicy Recipes that are a sheer outburst of flavours. You can also become part of this flavoursome food adventures by sharing your sweet and spicy culinary tales with a dash of adventure on the website of #Foodventures.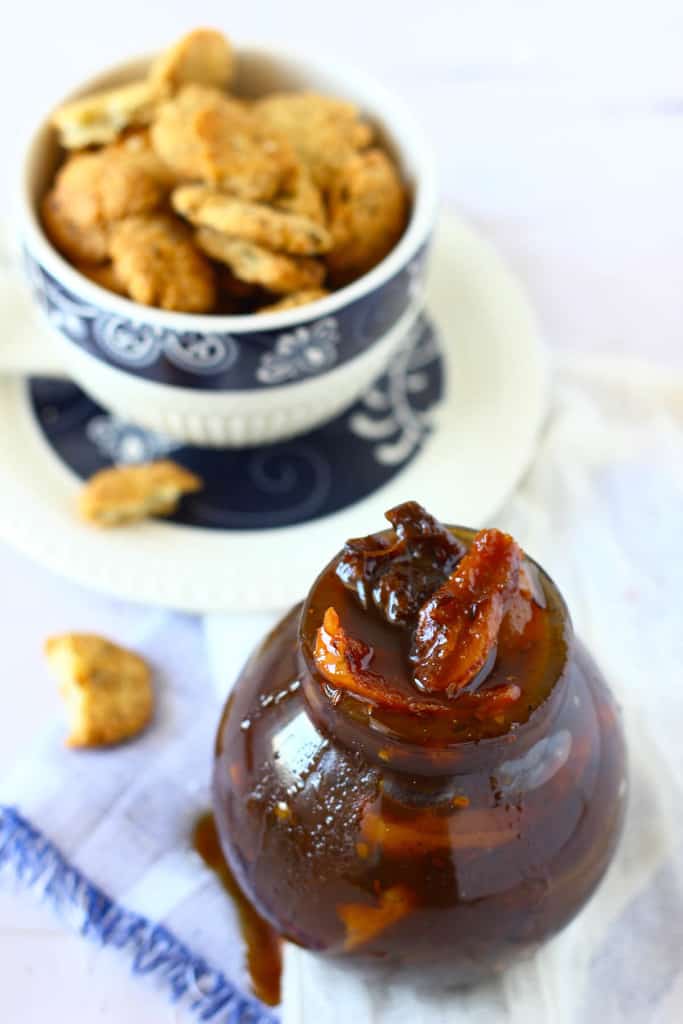 Learn how to make Sweet and Spicy Amchur Ki Launji in few simple steps: