Masala, a ground spice mixture is perhaps the most common and the easiest way of using whole spices. It takes a little effort to combine spices at home and make a spice blend. In the multitude of spice mix, Achaar Ka Masala stands out for its bright colour and distinct aroma. There is more to this achaar masala than just pleasing senses. It carries a supreme role in the making of Indian pickles (achaar). Those bold, blazing, spicy, sweet, sour, pickles are incomplete without a teaspoon of achaar ka masala.
In some pickles, the masala brings out the flavour while in some the colour. But either way, it is a key ingredient in any pickle. But making Achaar Ka Masala, or any other spice blend, at home is a delicate skill. We can sense only a couple of tastes at a time. It takes practice to know which spices to combine. And create a balanced symphony of flavours. For me, the trick is to accurately measure each spice mentioned in the recipe and roasting it precisely to the time when the spice aroma hit the senses. That is my simple yet reliable manoeuvre to make achaar ka masala at home.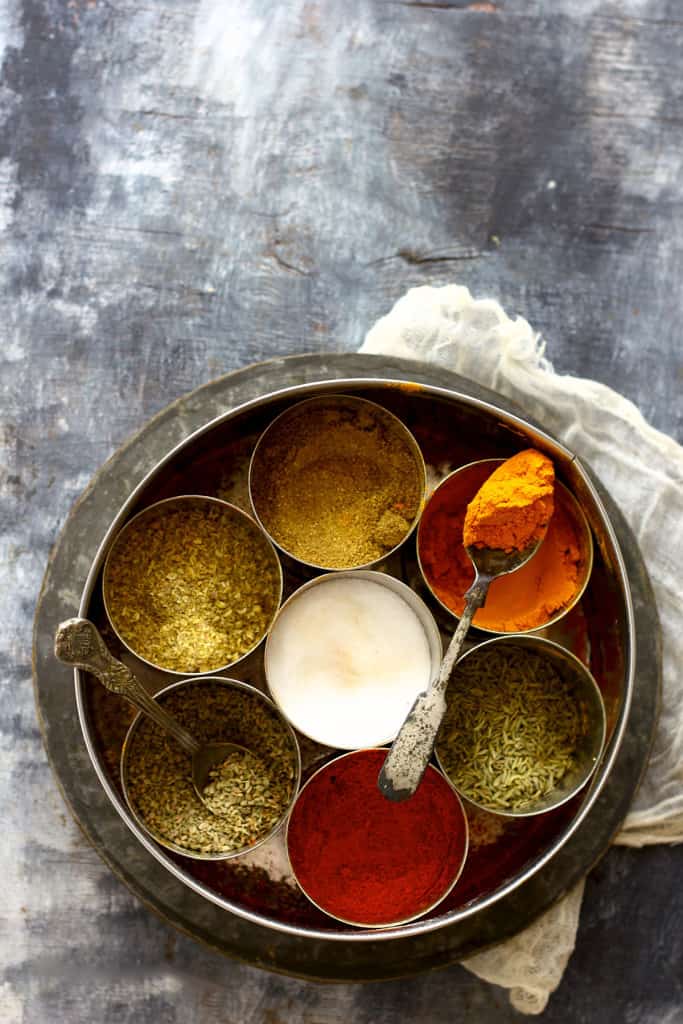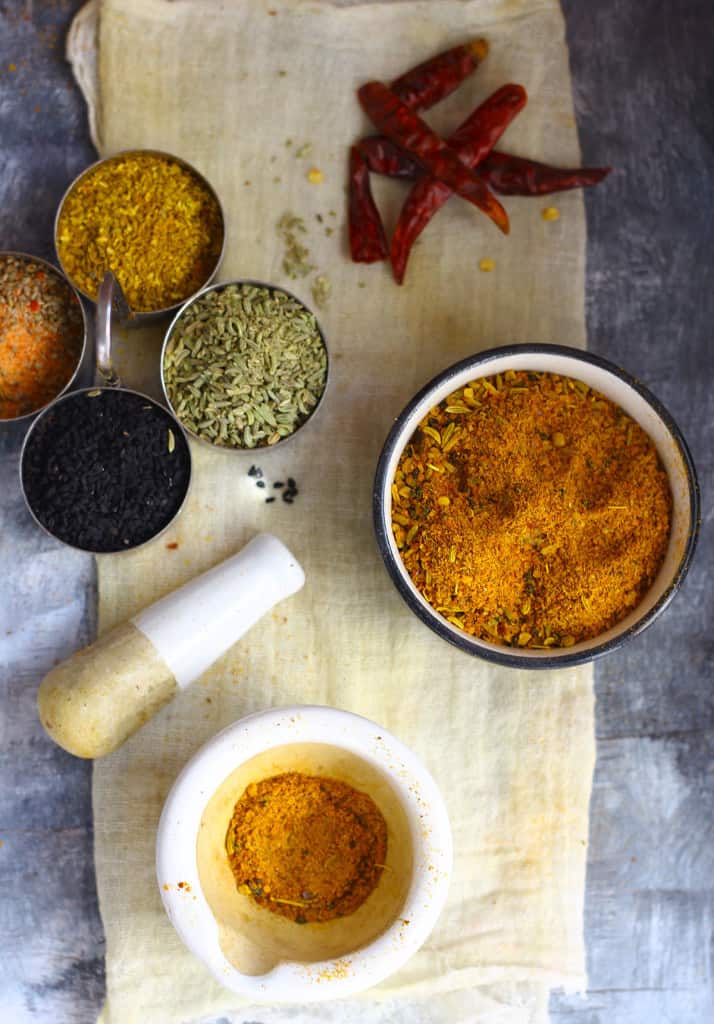 The scent of Achaar Masala lives in the kitchen in different ways, throughout the year. The seasonal winter bounties are dressed with this masala and pickled later comes the mango season and the official pickling season in the country. Rest of year, the masala dazzle the curries and quick stir-fry side dishes. But that striking, sharp aroma of Achaar masala shower that dull plain kitchen air.
It is a kind of aroma that lingers in the background even long after the season of pickles in over. There is always an option of buying the package Achaar Masala. But there is a therapeutic comfort in combining the spices and taking the first whiff of that homemade blend. There is a kind of unstated joy in making spice blends from scratch and later sharing a bottle or two maybe, with the loved ones.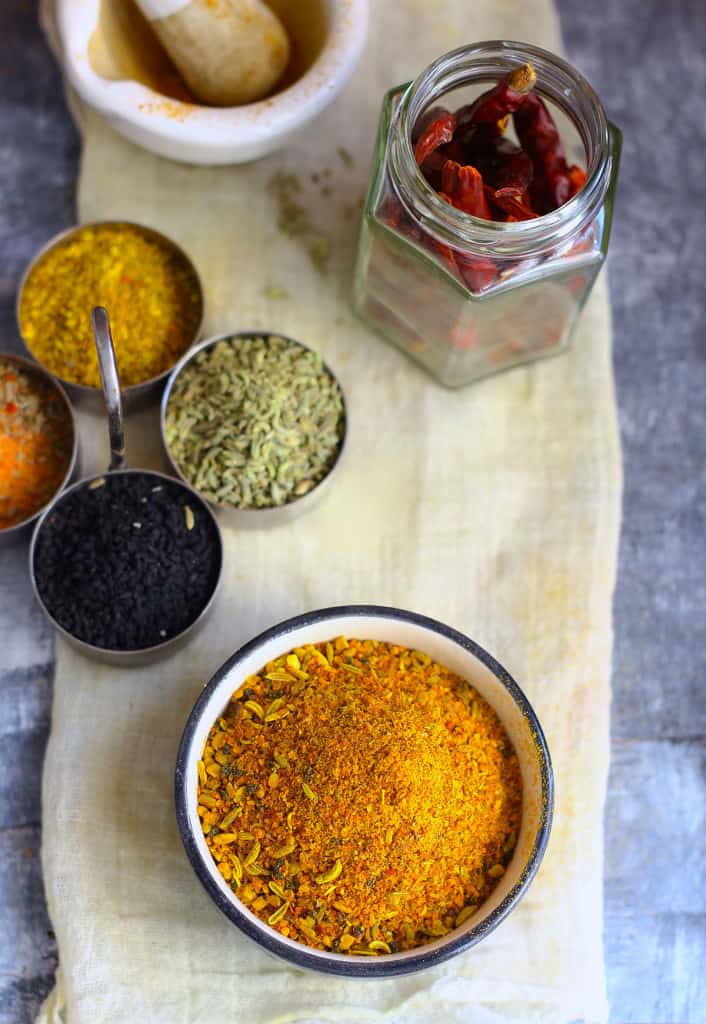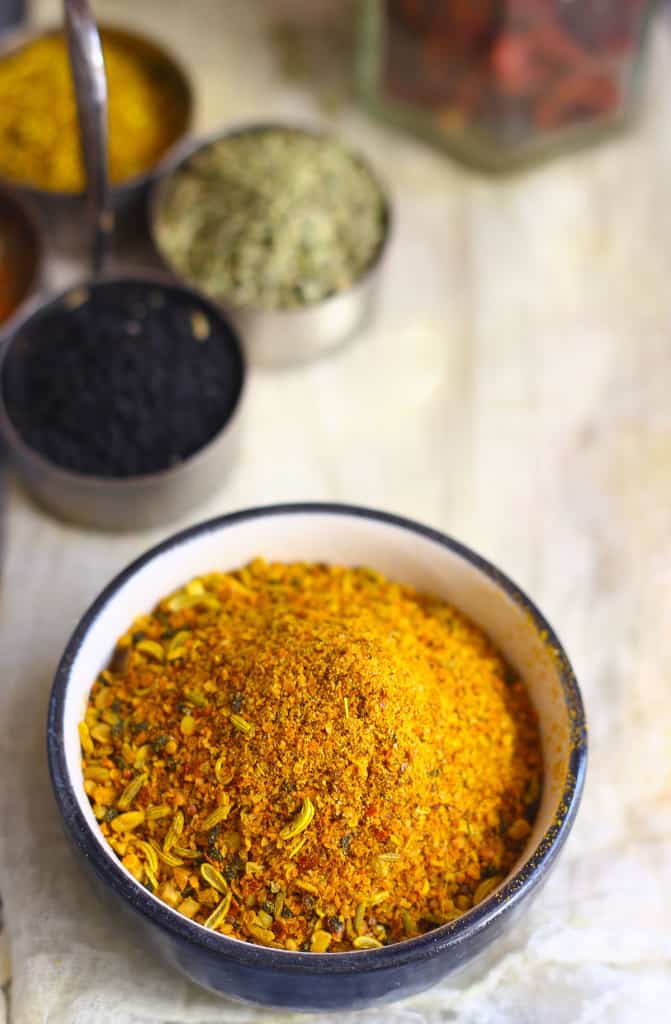 Learn how to make Achaar Ka Masala in few simple steps. You can use this masala to make Lal Mirch Ka Achaar.