It's summertime! Time to experiment with the refreshing combination of lemonade and the cooling mint! This year we have this guaranteed revitalizing Nimbu Pudina Sherbet Recipe for you. How is it better than regular lemonade recipe? It has plenty of mint, mint, and mint. Hence, you can call it mint lemonade as well. You don't have to work hard or use your credit card to earn this reward. It's the simple and satisfying reward of saying no to the store-bought overly sweet drinks and saying YES to the invigorating DIY Mint Lemonade instead. All you need to get your homemade mint zest, honey, and yes, you guessed it, lemons!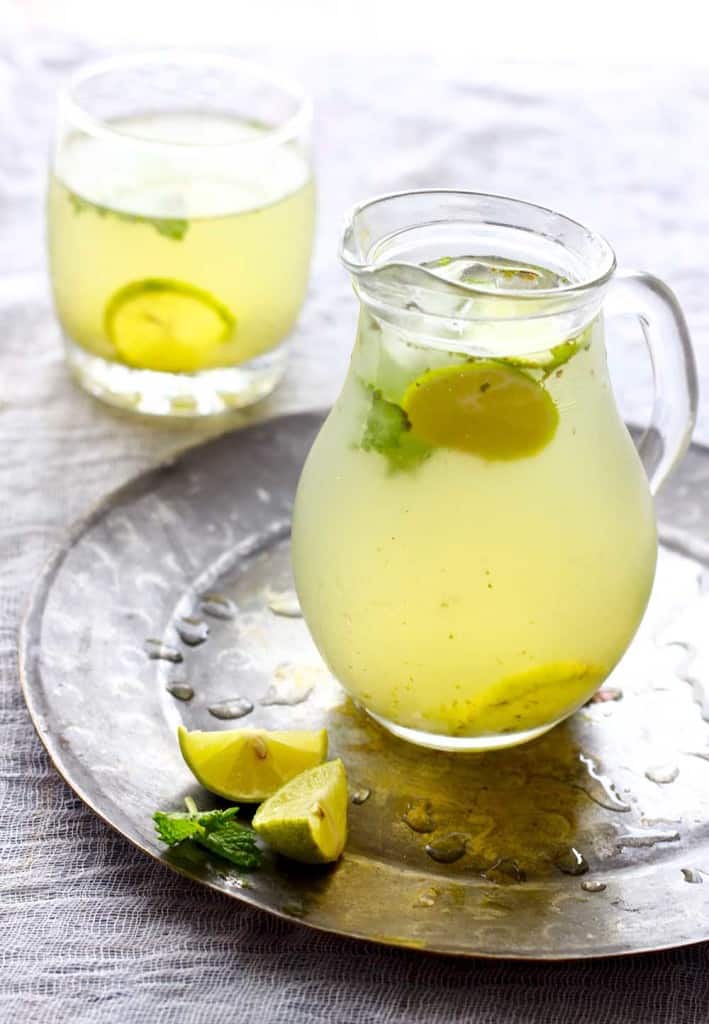 Pin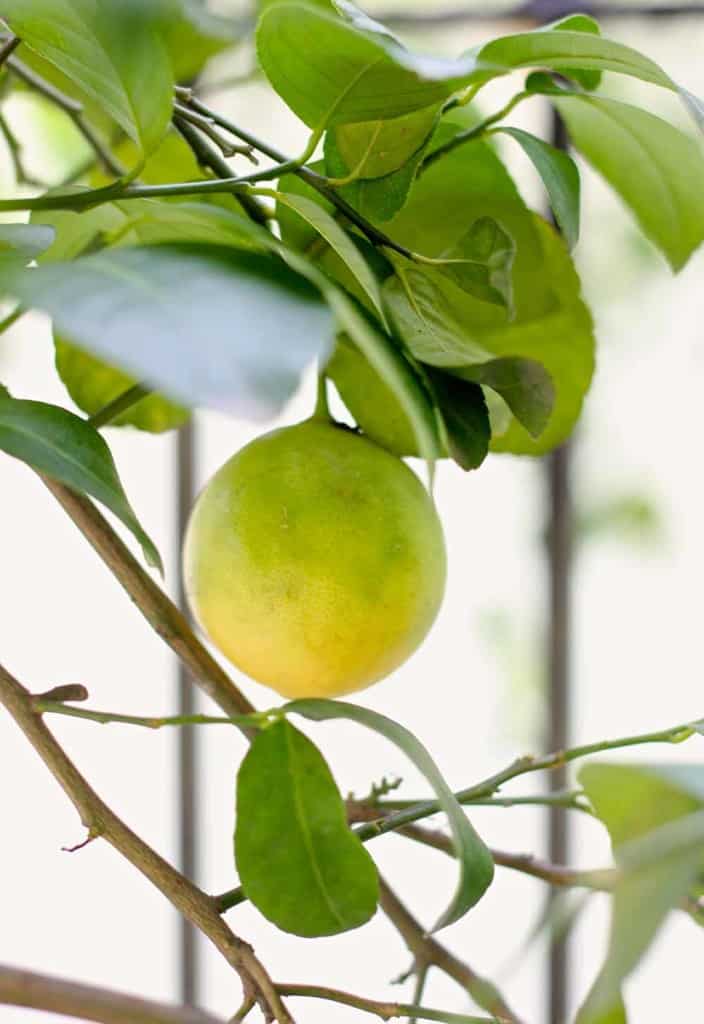 Pin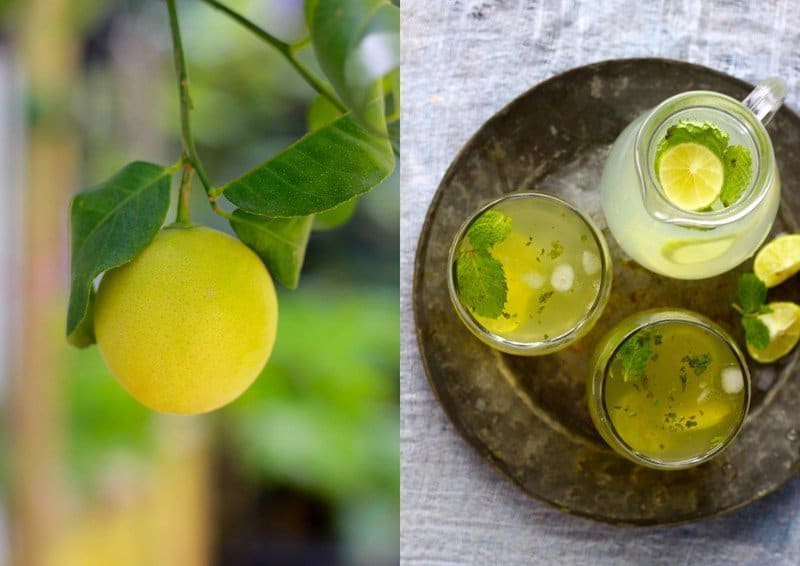 Pin
Lemons for the Nimbu Pudian Sherbet are sourced from the mum's kitchen garden. She has this miraculous lemon tree which is loaded with the gorgeous looking and perfectly juicy lemons throughout the year. She always has few lemons sitting on the kitchen counter. And we strongly believe,'when life gives you lemons, squeeze them into lemonade.' Summer is almost over in most parts of the country but in Delhi, we are sweltering with the humidity. A scanty shower, windy breeze, and a glass of Pudina Sherbet are what helping us keep calm and carry on. If you remember our post from previous summer – Cucumber and Lemongrass Lemonade, we are a big fan of homemade lemonade. Or regional thirst quenchers such as sattu sharbat. Can't get enough of this refreshing drink. If you're making these recipes and you want real lemon juice in there, please use one of the lemon squeezers. So worth it. It makes extracting lemon juice a real simple task.
Pin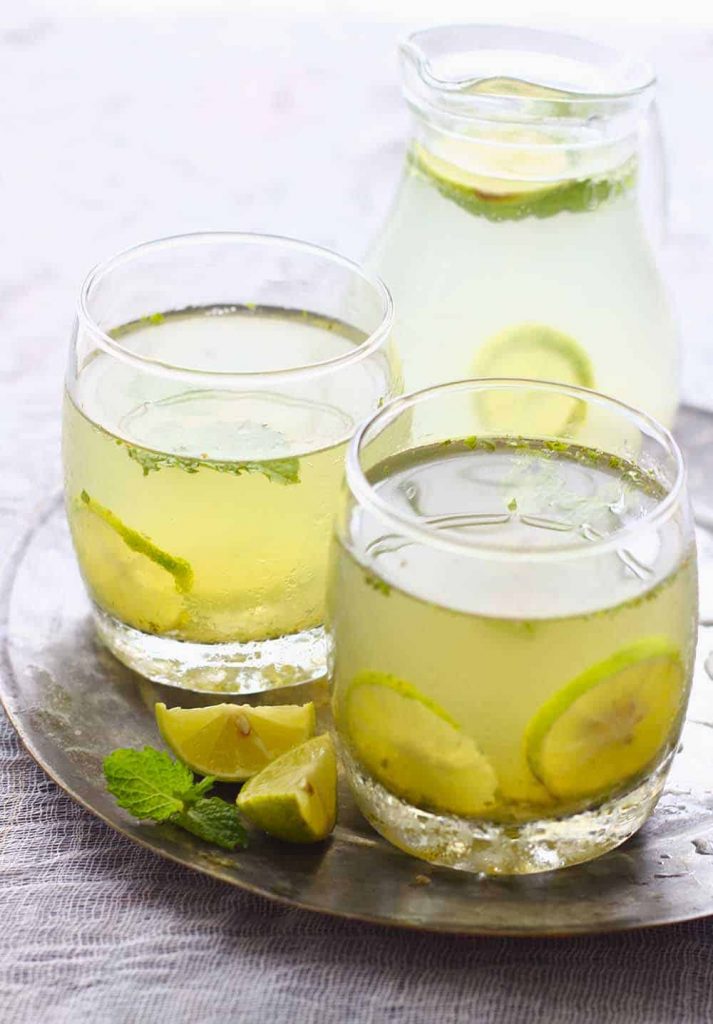 Pin
Learn how to make Nimbu Pudina Sherbet in few simple steps. Also, don't forget to follow our Pinterest Board for the Summer Beverage Recipes.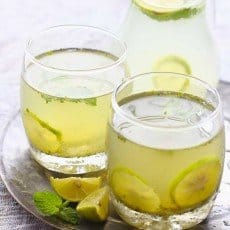 Nimbu Pudina Sherbet Recipe
This year we have this guaranteed revitalizing Nimbu Pudina Sherbet Recipe for you. It is absolutely refreshing and energizing. Learn how to make mint lemonade in few simple steps.
Print
Pin
Rate
Ingredients
1

Cup

Mint Leaves

½

teaspoon

grated ginger

2

tablespoon

granulated white sugar

Juice of 2 lemon

2

glasses of ice-cold water
Instructions
Combine mint leaves, ginger and sugar. Blend in the grinder. We are not looking for a smooth paste but a coarse mixture. Add a tablespoon of water to make blending easier.

In a large pitcher add lemon juice, mint mixture and 1 Cup of ice-cold water. Stir to mix.

Taste and adjust the amount of sweetness accordingly. If required add more powdered sugar/syrup/honey.

Add the remaining amount of water along with the ice-cubes.

Garnish with lemon slices and serve Nimbu Pudina Sherbet chilled.

You can keep it in the fridge and serve later as well.
For Behind The Scene updates
Subscribe to our newsletter!