What would we do without all the trusty little appliances in the kitchen that help us put a meal together? One such gadget is the hand mixer. My prep time for dishes that require whisking, mixing, or churning has considerably reduced since I started using this nifty tool. A hand mixer is a multi-purpose marvel and a must-have gadget in an Indian kitchen.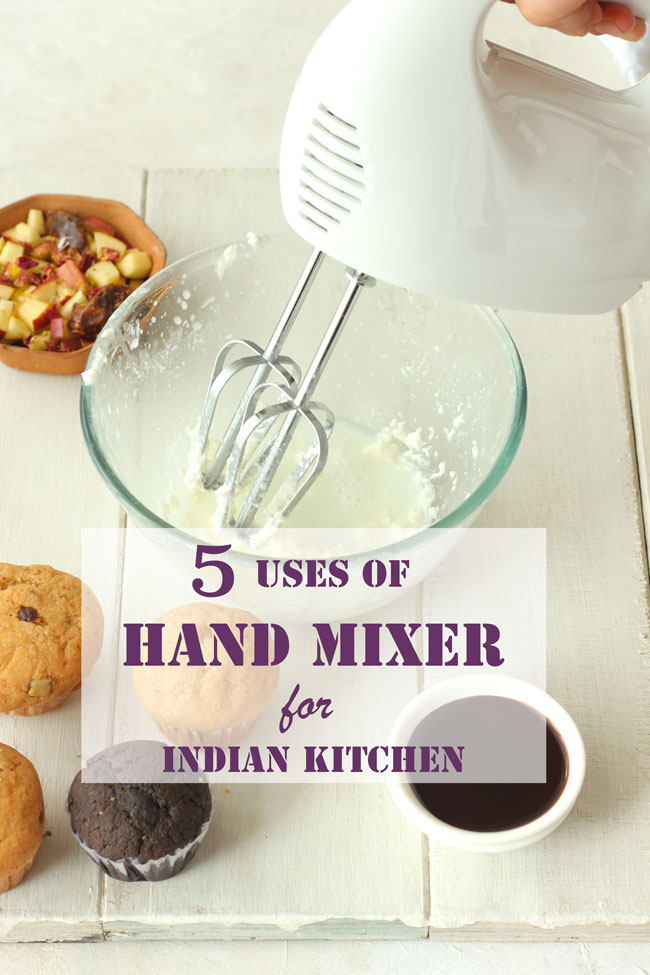 What is a hand mixer?
A hand mixer is a handheld mixer with the whisk attachment and dough hooks. It is optimized to whisk and combine ingredients but not blend or puree them. When it comes to any dish that requires kneading, whisking, blending, whipping, or beating, a hand mixer is a savior.
5 Uses Of Hand Mixer in Indian Kitchen:
1) Prepare Cake/Muffin Batter: If you're someone who bakes a lot, this gadget is already one of your prized possessions. Light and fluffy bakes are no longer a distant dream for me because of the handheld mixer.
From whipping cream to whisking eggs, a hand mixer does it all when it comes to cakes and bakes. You can use the whisk attachment for mixing any batter into a smooth, homogenous consistency at the desired speed.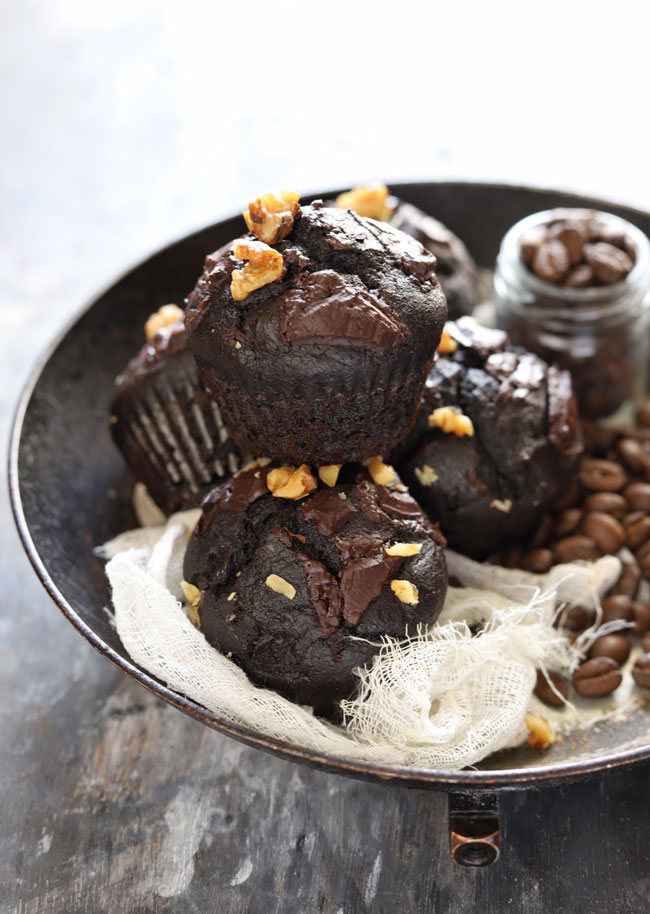 2) Churn Homemade Butter: Homemade ghee and butter are indispensable ingredients in an Indian kitchen. Hence, every fortnight or so one needs to churn a batch of homemade white butter. With a handheld mixer with the whisk attachment, this task has been simplified.
No need to clean the whole food processor or whip the cream with your hand. Now, you can use the whisk attachment to churn the milk cream (malai) to transform into the butter. 
With the help of an easy eject button, the whisk attachment comes off smoothly and makes both cleaning up easy and chances of any wastage, negligible.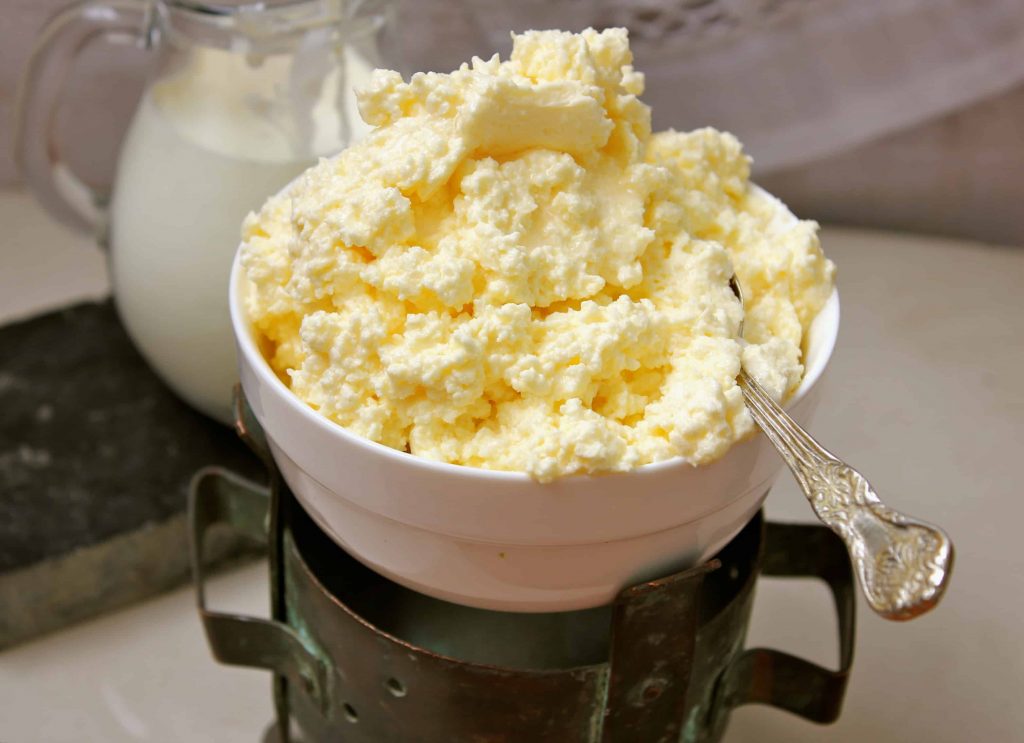 3) Whisk Dal/Dosa Batter: Who doesn't love the light and airy dahi bhalla or medu vada? A hand mixer incorporates the perfect amount of air in any batter to make the end result spongy and airy.
No need to churn the batter manually. With the hand mixer, any kind of batter does not take more than 15 minutes to reach the perfect consistency.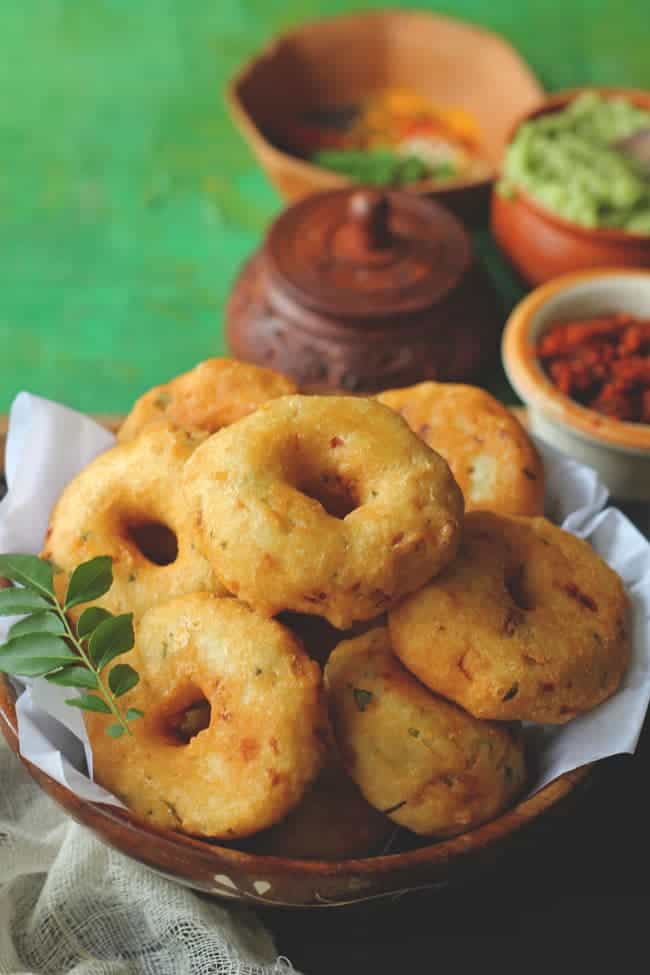 4) Make Lassi/Chaas/Raita: Want to enjoy a glass of perfectly churned masala chaas? (Also read: 3 Flavors of Masala Chaas). The hand mixer always does this job perfectly for me. Whether it is the sweet Punjabi style lassi or buttermilk, the taste and texture are unbeatable.
There is this thick layer of froth on top of the drink, making it genuinely Punjabi style. Or if you want to prepare a creamy flavorsome curd for raita try the whisk attachment.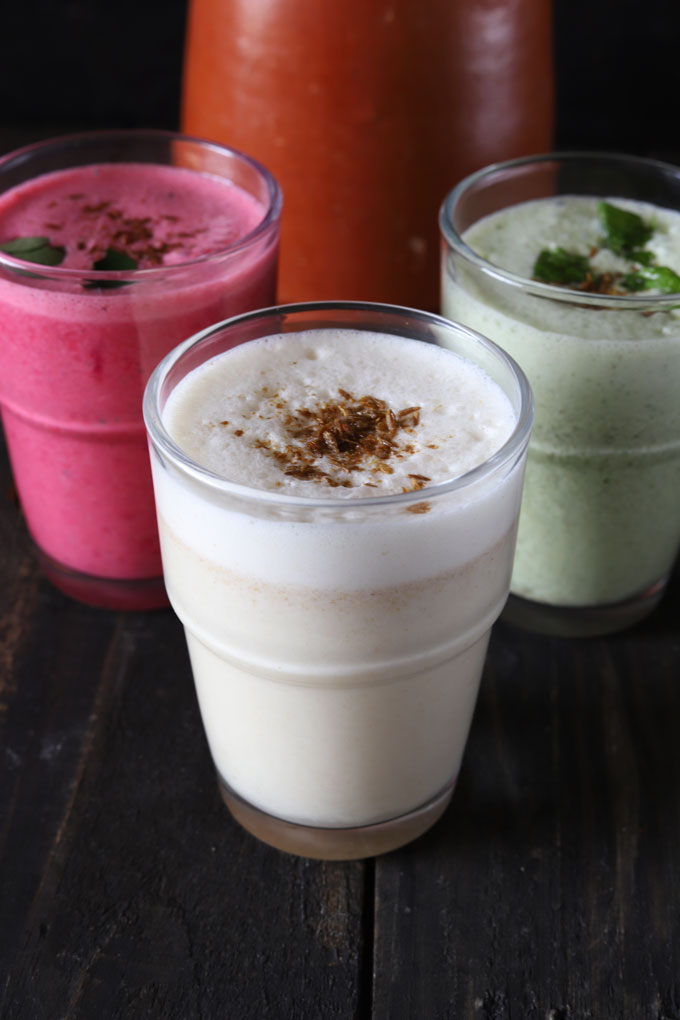 5) Bind Dough: If you want to make the dough in small quantity for a specific dish like methi mathri or papadi that does not require too much kneading use hand mixer hook attachment. It saves so much time and manual effort. The flour and other ingredients come together in no time while using the hook attachment. 
Cleaning Hand Mixers…
When it comes to cleaning, I love the stainless steel finish of the hand mixer attachments, that doesn't make my heart weep at the thought of residues (that might be the death knell on a ceramic surface).
The steel finish and easy ejection make it so simple to clean up afterward. Warm water and detergent ensure a clean, almost new attachment after each wash!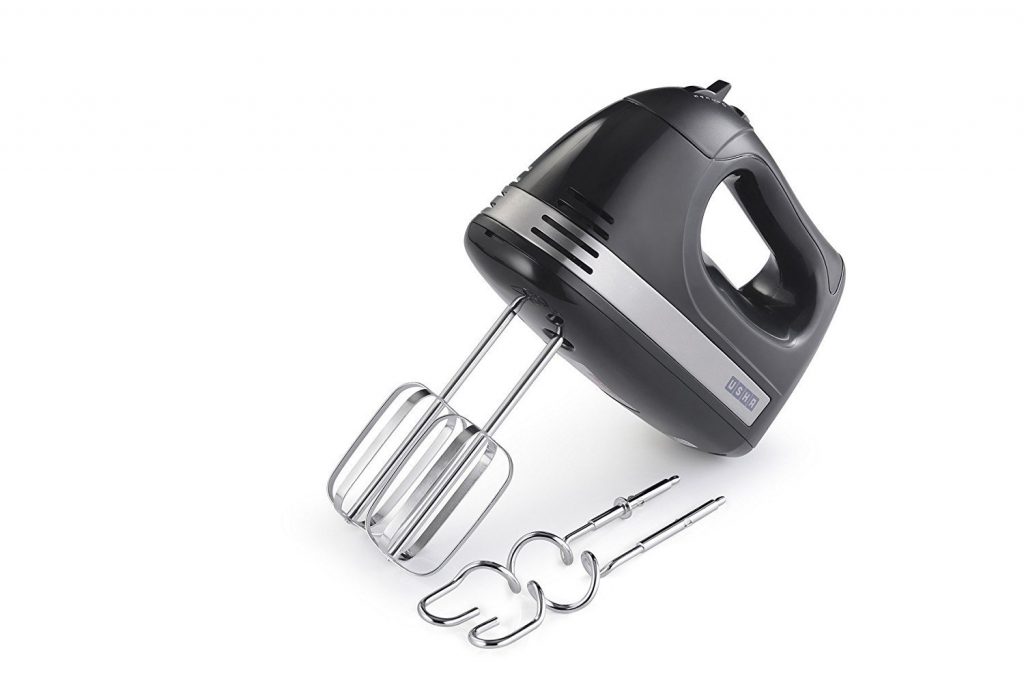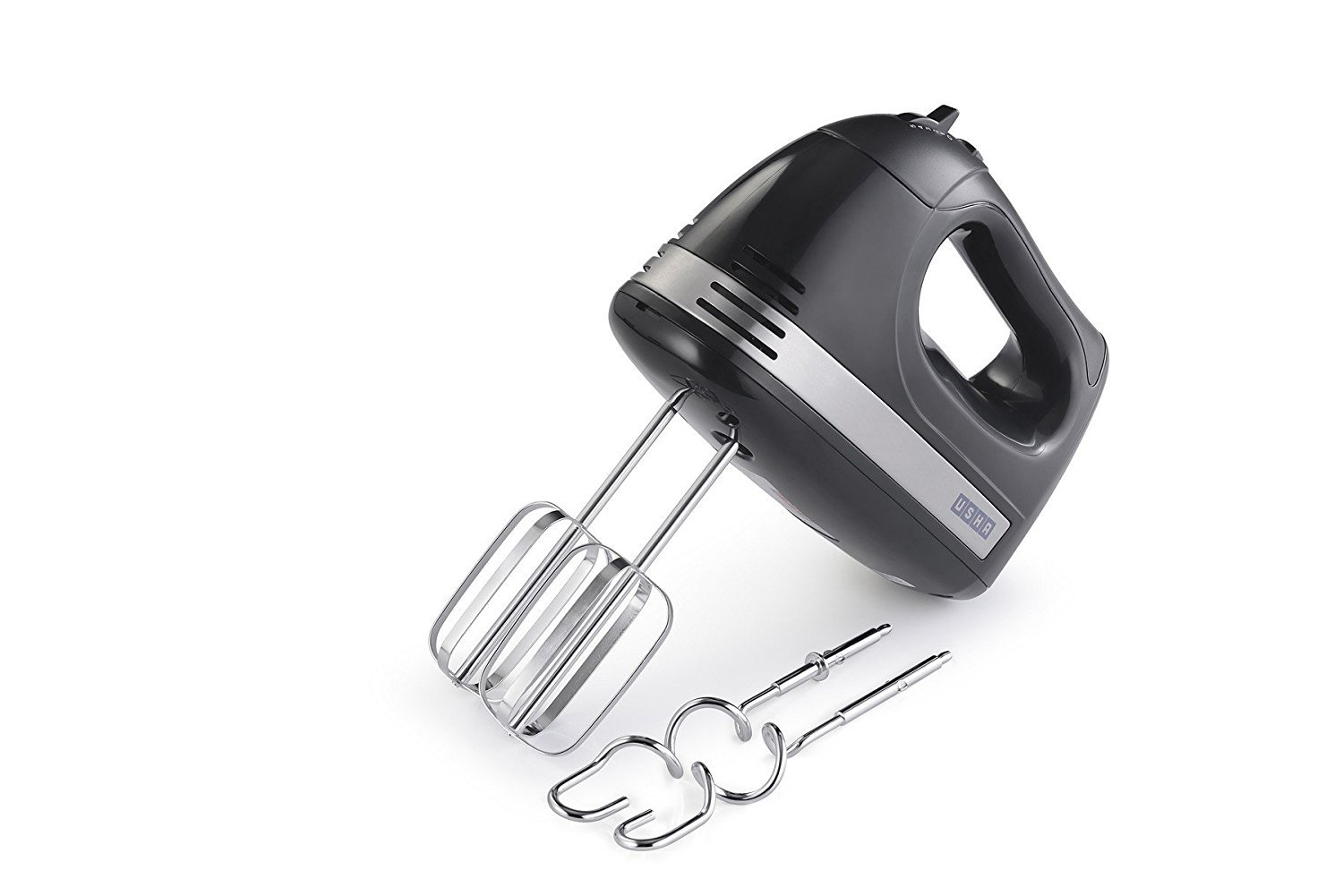 Which Hand Mixer is Best in India?
These are my top three favorite hand mixers for an Indian kitchen. Why? I have used each one of them personally and loved every bit of them. All three mixers come with a whisk and hook attachment. And a 5-speed setting option for various recipes.
I love that the makers have been considerate in designing the handle to be light so that even more prolonged duration of mixing tasks seem effortless. 
Each of these machines can be purchased from nearby stores or online. I got mine at a crazy good discount at Amazon. 
The price of a hand mixer in India is unbelievably affordable, which means it's as a light on the wallet and could easily fit in your budget. (Also read: 5 Best Ways To Save Money in Kitchen). 
Hope this post really helps you answer the question 'is hand mixer really useful for Indian kitchen?'
Please take a note that this is the writer's personal opinion, and every user might have a different experience with each product/gadget. 
Please share your experience and opinion about the hand blenders and mixers in the comment section below. We would love to hear what you have to say about this useful kitchen gadget.