Delicious, perfectly creamy Lauki Ki Kheer(लौकी की खीर) is one of my recent favourite Indian desserts. The magic is the combination of thickened milk and the bottle gourd, which in turn results in an utterly luscious pudding. Lauki Ki Kheer is one of those recipes you should bookmark for the festive occasions and family dinners. Everybody in the family equally loves it to the core. Light on the stomach and big on flavours, Lauki Ki Kheer is a 100% gluten-free dessert. Serve it chilled or warm depending on the weather but don't forget to sprinkle a generous helping of pistachio just before serving.
Other Lauki Recipes: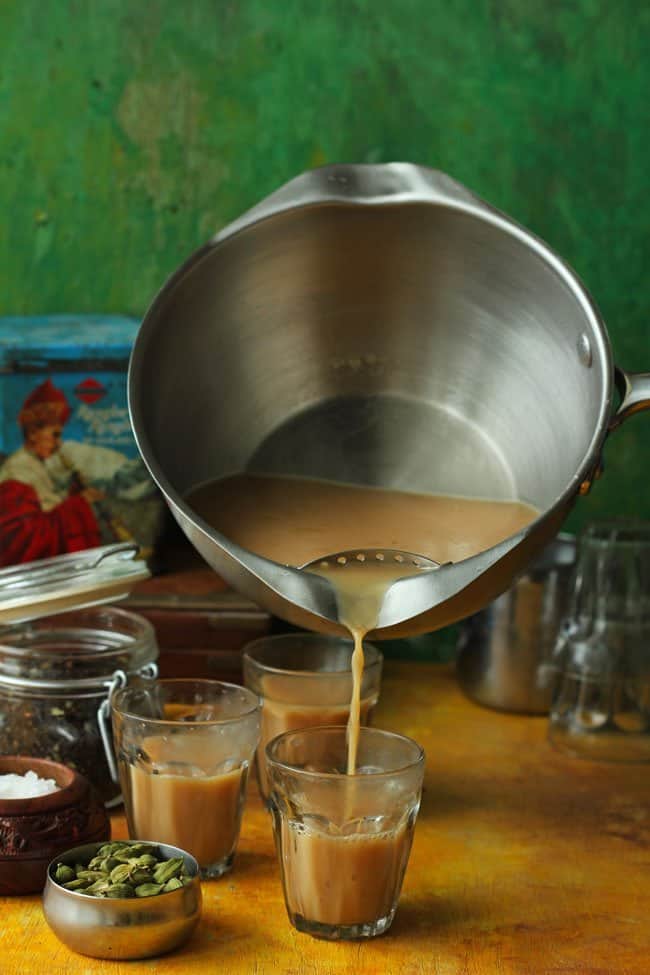 When it comes to Indian festivals we prefer sticking to conventional desserts to compliment the celebratory mood. And what could be a better way to end a festive meal than a traditional Indian dessert such as Lauki Ki Kheer. While we are on the topic of Indian cooking, we used Gitadini Saucepan to prepare this kheer. It is just perfect to simmer the milk, stir and slow cook the kheer. The stainless steel is non-reactive and boils efficiently, with a capsulated bottom to evenly distribute the heat. And the comfort grip makes it so easy and stress-free to handle. This particular saucepan is designed to prepare the masala tea or boil milk.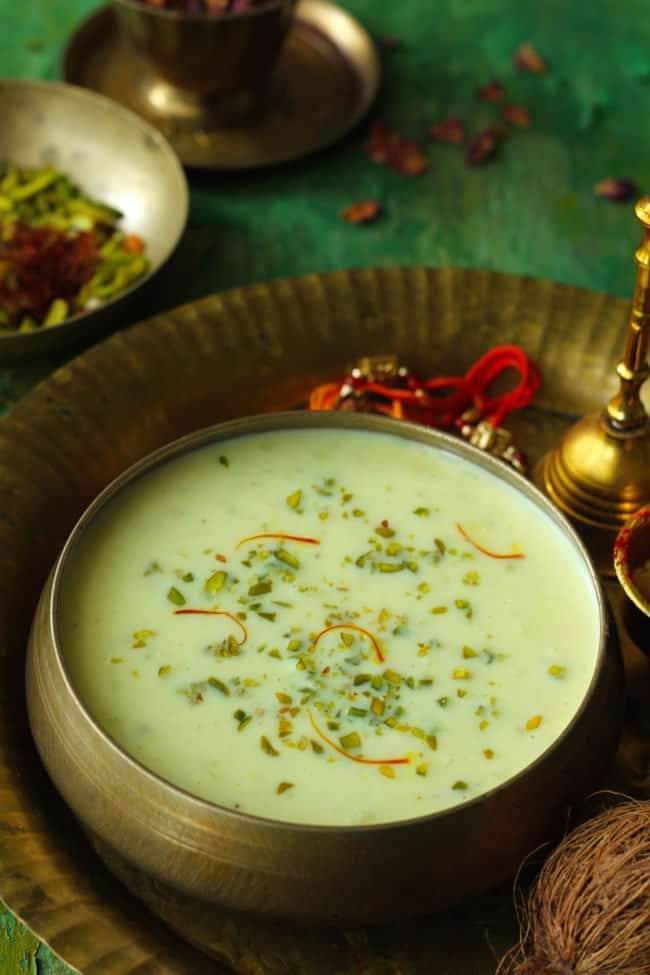 TIPS For Making Perfect Lauki Ki Kheer:
Use full cream milk to make the kheer or any other Indian desserts. The end result is so much better than the toned milk.
Avoid using any corn flour or thickening agent to get the thick consistency of the kheer. Instead, allow the milk to simmer over a low heat till it reduces to almost half of the original amount.
Keep stirring the milk while simmering at regular intervals for two reasons, one to avoid burning of the milk, and second to collect the layer of cream and add it back to the milk. This way you will surely get a luscious and creamy kheer.
Add cardamom and saffron while simmering the milk. So that the flavor and aroma get nicely infused in the milk.
Always add sugar towards the end. Once you add the sugar the milk stops thickening.
I'm hoping these tips will help you make a delicious, luscious Lauki Ki Kheer that your family would love.
For more such fun recipes in your life, follow along on Facebook, Instagram, or subscribe to our Youtube Channel.
How to make Lauki Ki Kheer: