Sabudana Vada Recipe also known as sabudana tikki, is a traditional deep fried snack popular across the country. Sabudana Vada is often served with spicy coriander chutney along with hot chai and is best eaten fresh. Sabudana Vada is a great snack option for the occasions like Navratri, when people prefer consuming sattvic food. Sabudana Vadas have a crunchy exterior and the mouth melting inside filling, leaving taste buds craving for more. At home, we all equally enjoy Sabudana Vada and often it is in the breakfast menu. During a routine day Sabudana Vada is combined with onion, garlic, ginger and green chili to prepare the cutlet. If you are making Sabudana Vada for a sattvic feast then you can combine the soaked sabudana with sweet potato or colocasia roots (arbi).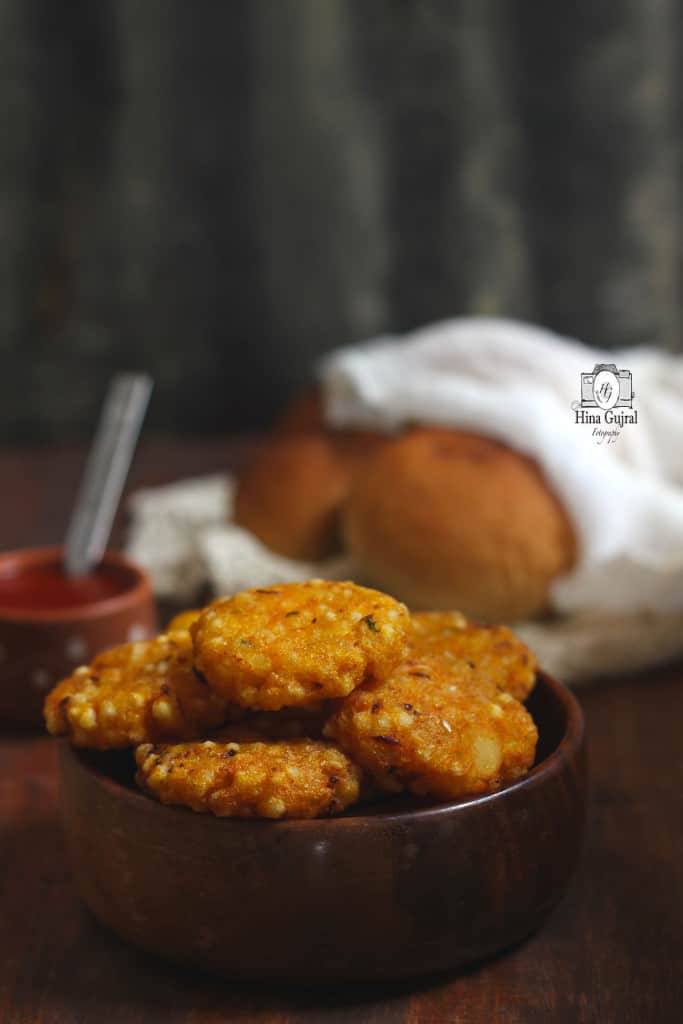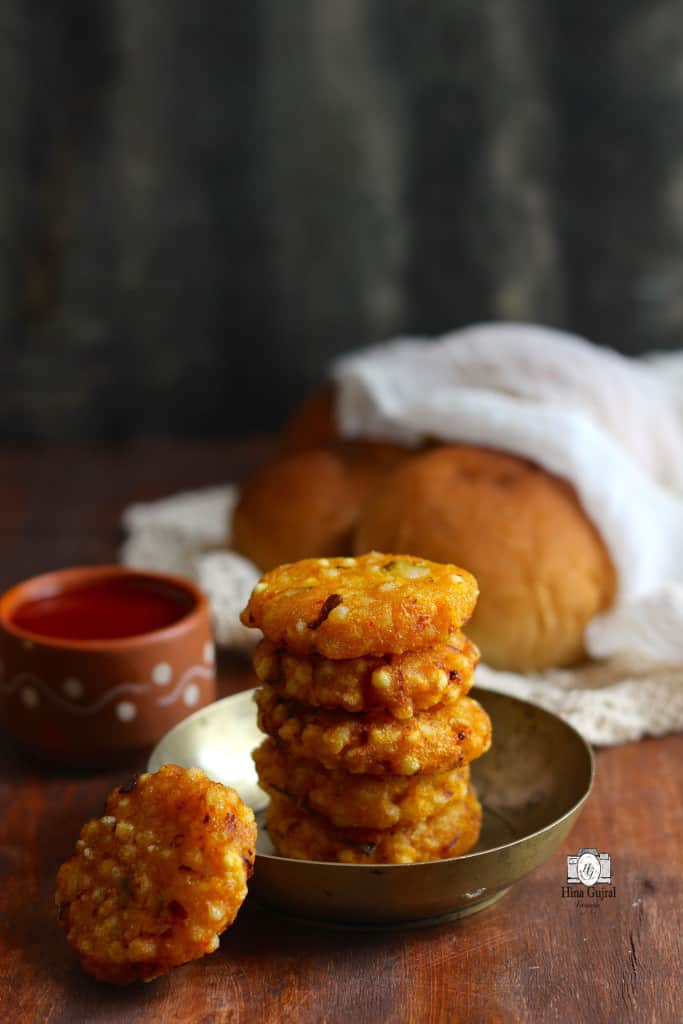 Last week on a rainy Sunday morning, I prepared Sabudana Vada for the breakfast. With some min burger buns sitting on the bread basket, we sandwiched Sabudana Tikki in between the fresh burger buns along with a generous slathering of bread and tomato ketchup. The whole combination turned out to be a fulfilling Sunday brunch and was well praised by every one in the family. Though it was a nit of calorie and carb. over loaded but we excuse ourselves from the routine healthy diet for rare Sunday brunches like this one.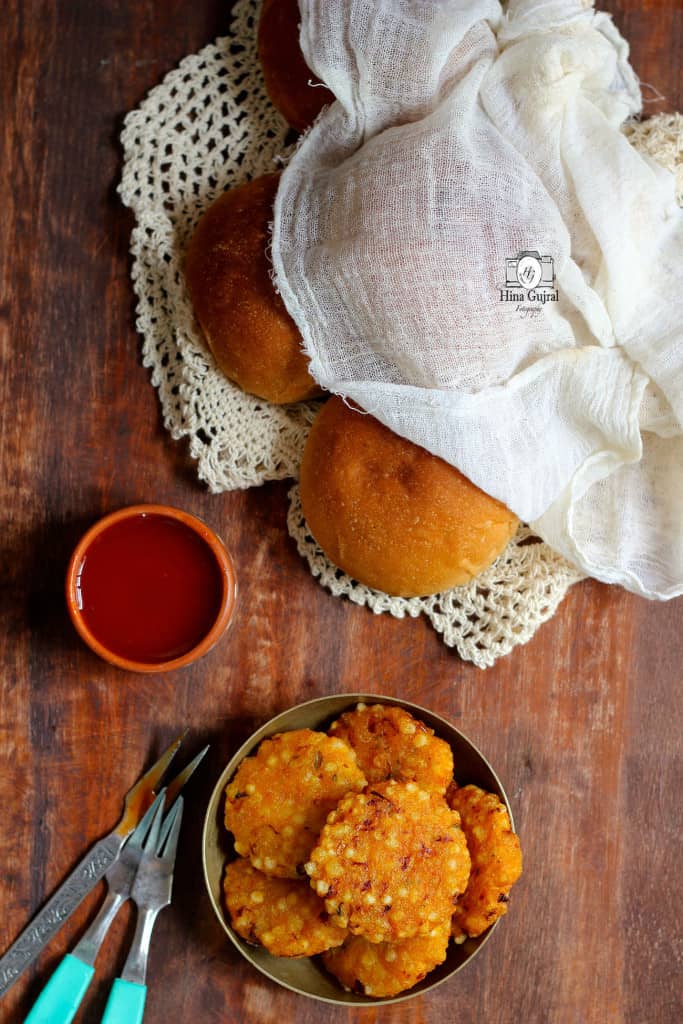 Here is the recipe of how to make Sabudana Vada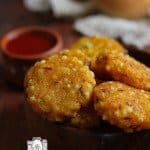 Sabudana Vada Recipe
2015-07-12 05:33:16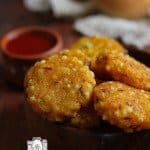 Yields
10 - 12 small size vada
Sabudana Vada Recipe also known as sabudana tikki, is a traditional deep fried snack popular across the country.
Ingredients
1 Cup Sago (sabudana)
3 - 4 medium size potato boiled
1 medium size onion fine chopped
2 - 3 stalks of coriander fine chopped
an inch piece of ginger grated
2 cloves of garlic grated
1green chili finely chopped
salt to taste
1 tsp turmeric powder
1 tsp red chili powder
Oil to deep fry
Instructions
To prepare the Sabudana Vada, soak the sabudana, in 2 Cups of water for about six hours or overnight. Soak sabudana in enough water just to moisten it not to make it mushy. Once soaked there should not be any excess water remaining in the bowl.
To prepare the mixture for the vadas, in a large mixing bowl (buy it here) combine together boiled potato, soaked sabudana, onion, garlic, ginger, chili, coriander stalk and the spices.
Mix thoroughly while mashing the mixture with your finger to form a smooth non sticky dough like mixture for the vadas.
Heat oil for deep frying in a pan (buy it here) over medium heat.
While the oil is heating, divide the mixture into small sized balls, flatten to the thickness of half inch or so between your palms .
Deep fry the vadas in small batches in hot oil till golden brown and crisp from both the sides.
Drain on Sabudana Vada on an absorbent paper.
Serve Sabudana Vada hot with chutney of your choice.
Fun FOOD and Frolic http://www.funfoodfrolic.com/