Variations In Masala Cheese Puri:
You can add freshly chopped basil leaves, fenugreek leaves (methi) or spinach in the dough of puri for a fresh flavor. Any other local variety of green can also be added.
Furthermore, you can use one medium-size boiled potato (grated) in the garlic puri dough instead of grated paneer. After adding potato, cheese puri tastes more like an aloo kachori.
To make the puri a little bit spicy, add a teaspoon of red chili flakes or the Kashmiri red chili powder.
Watch How To Make Masala Cheese Puri:
What To Serve With Masala Cheese Puri?
Aam Ka Chundo (Meethi Chutney)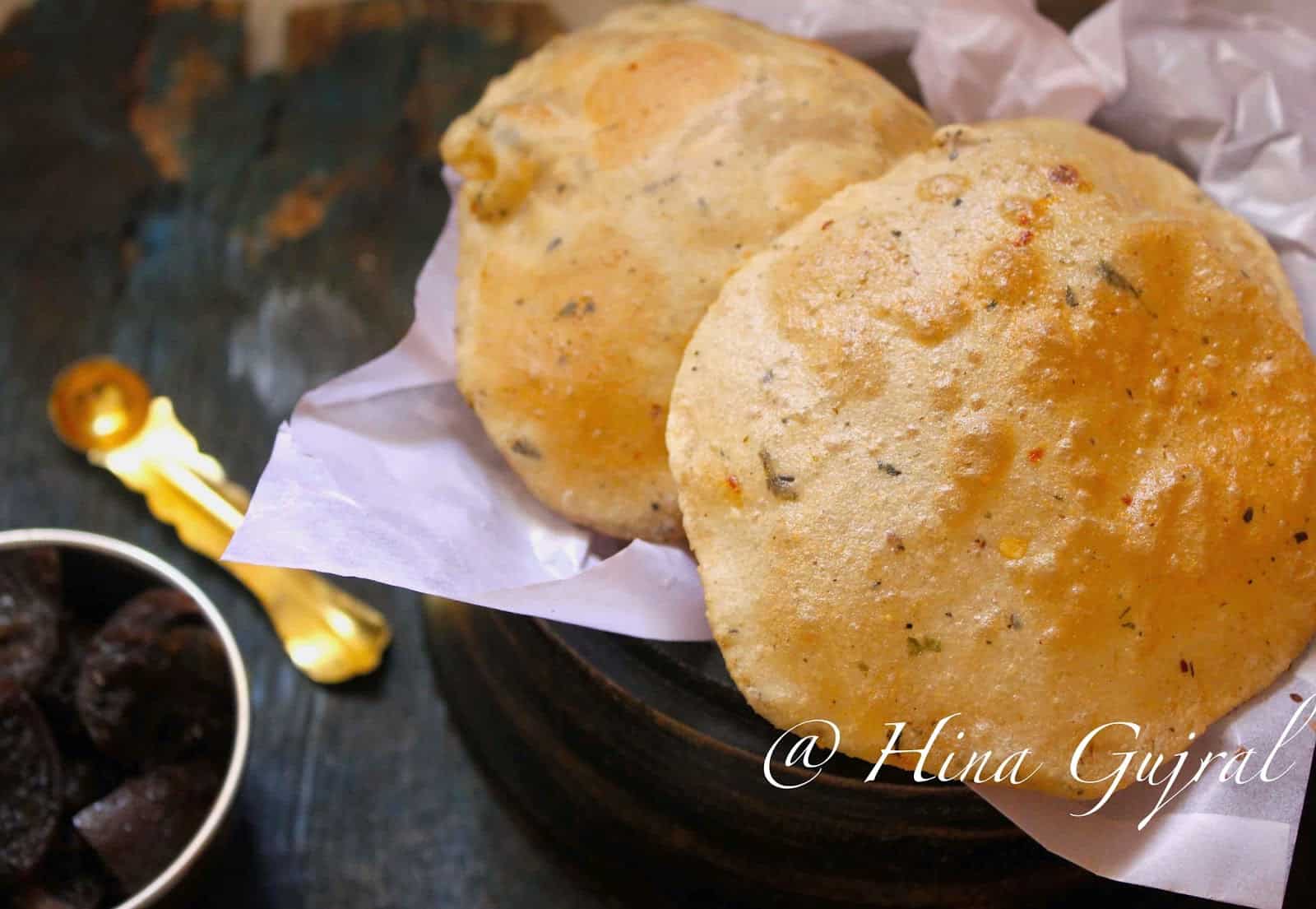 If you try this recipe and love it, please leave a comment and a rating. This helps us grow and reach many other food lovers like you, who are looking for a perfect tried and tested recipe.