Cheese Stuffed Peppers are packed with colorful bell peppers topped with melted cheese. A cheesy treat for vegetarian lovers. Stuffed Pepper is an Italian style appetizer that can easily double as a main dish once paired with the right kind of accompaniments. Try stuffed peppers recipe this week and serve it alongside some toasted garlic bread, creamy pasta or a seasonal salad.
Italian food is always a winner on the family table. It's not too spicy so kids won't fuss, it has enough veggies and protein to keep us the meal planners content and then there's cheese to keep everyone happy. This Italian style stuffed pepper recipe is an excellent family dinner cum snack for any day of the week. It is fairly versatile as well.
For the stuffing, you can use any kind of seasonal vegetables – carrot, beans, potato, mushroom, meat – beef, minced chicken, bacon, or a variety of grains like – quinoa, rice, couscous. Either way, it tastes only delicious and fulfilling.
I have used Mother Dairy Cheese to get a slightly crusty layer on top of peppers. At times I like to enjoy Mother Dairy Cheese Cube on its own. Simply cubed, seasoned with pepper and I am all sorted for the quick evening snack. You can watch the step-by-step process to make these stuffed peppers at Mother Dairy Fresh Delights Instagram Handle.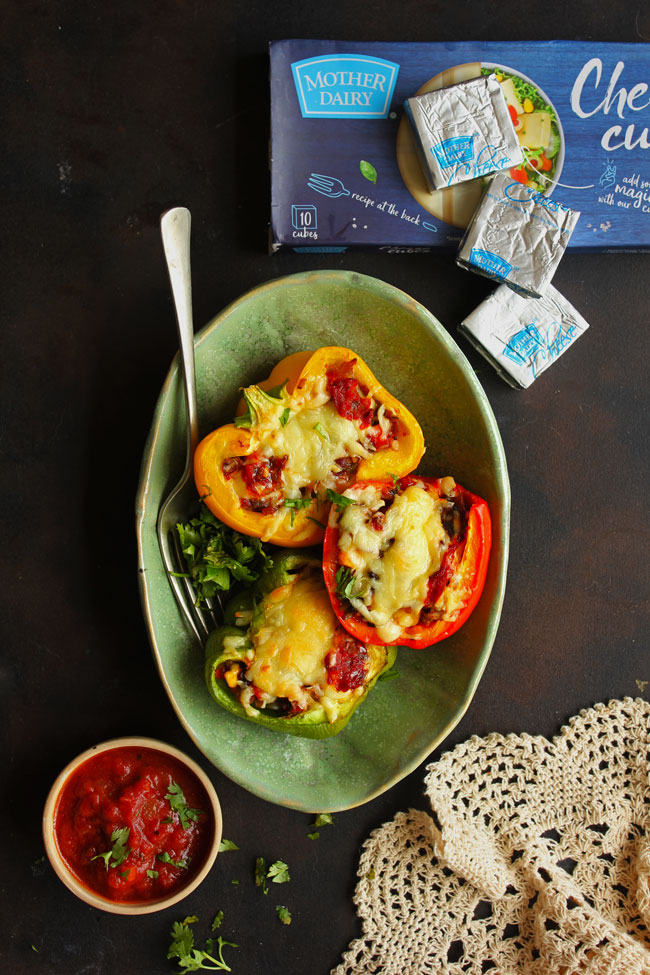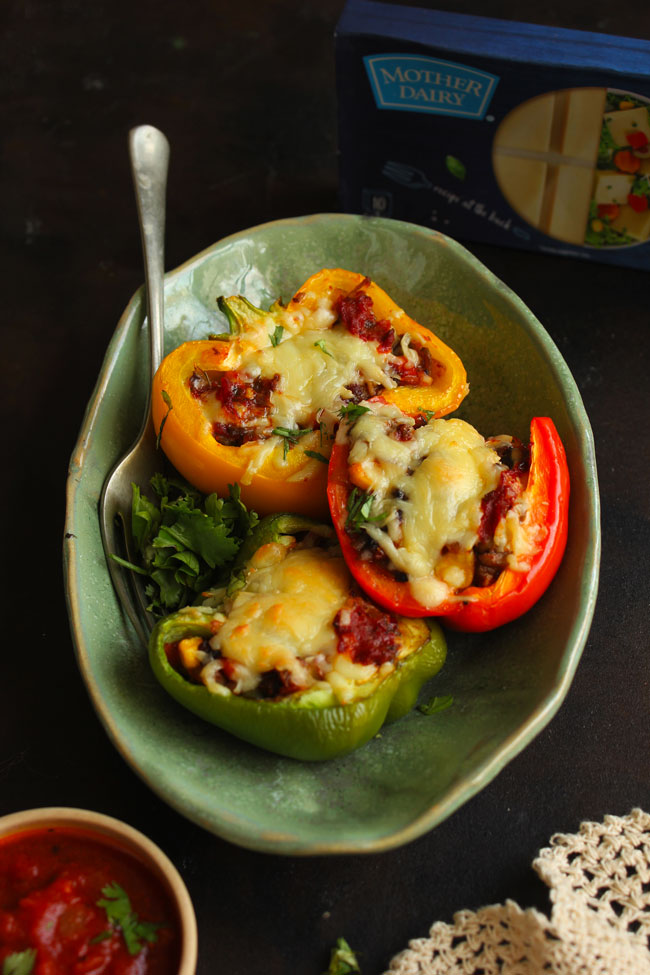 Making The Stuffed Peppers:
The peppers are the hero in this appetizer recipe so it's very important that you choose good quality ones. They need to be firm. With smooth, relatively unblemished skins. Wash them thoroughly in salt water before use and carefully scoop out the insides (seeds and the white skin) to give a nice bowl shape for the stuffing. Like I mentioned earlier, this stuffed pepper recipe can be easily customized as per your preference.
When making stuffed peppers for a large gathering or party, prepare the stuffing and bell peppers in advance and keep in the fridge. Simply assemble and bake just before serving. Freezing the stuffed pepper is not ideal as they can get soggy and may not retain the crunch. With stuffing did beforehand stuffed pepper is one of the easy to pick together party snack. Always a crowd favorite vegetarian snack or side dish.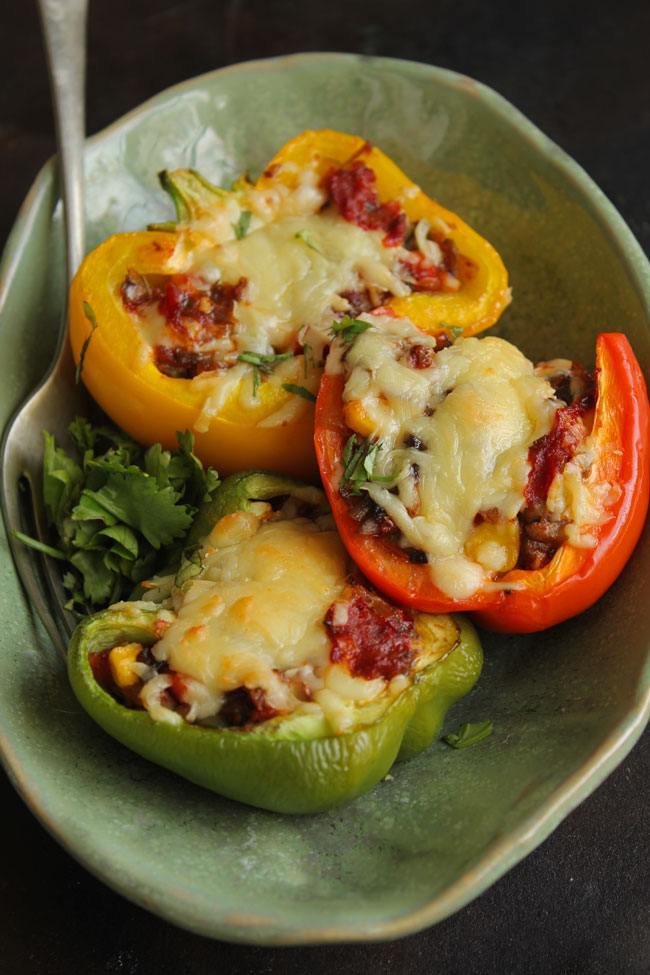 If you try this recipe and love it, please leave a comment and a rating. This helps us grow and reach many other food lovers like you, who are looking for a perfect tried and tested recipe.
Thanks to our friends at Mother Dairy for sponsoring this post, and making sure we always eat the best of dairy produce.