Broccoli and Mushroom Soup Recipe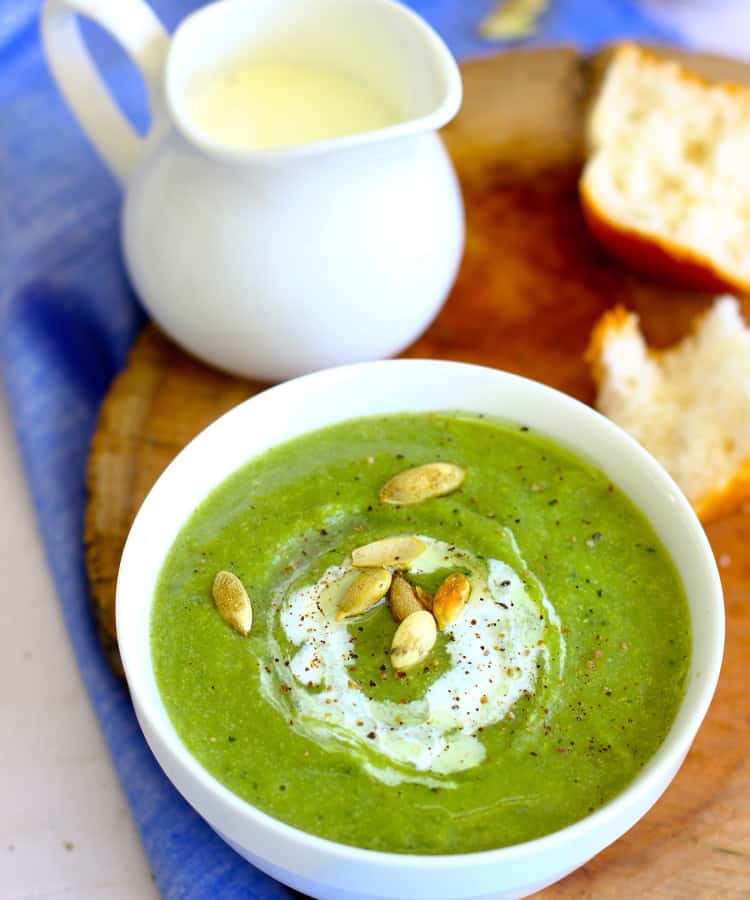 In this cold, spine-chilling weather nothing seems to be more soothing than a bowl of hot and steaming soup. Broccoli and Mushroom Soup is one such soup recipe for winters. It is rich in iron and low on the calorie count. It takes no time to make Broccoli and Mushroom Soup from scratch at home plus it keeps your family on a healthy diet track as well. The taste of homemade soups is much better than the canned or store bought ones. And soup making is not at all time taking activity. It requires 30 minutes including preparation time to make a hearty bowl of soup. The taste of freshly made soup with seasonal vegetables and no added preservatives is simply divine.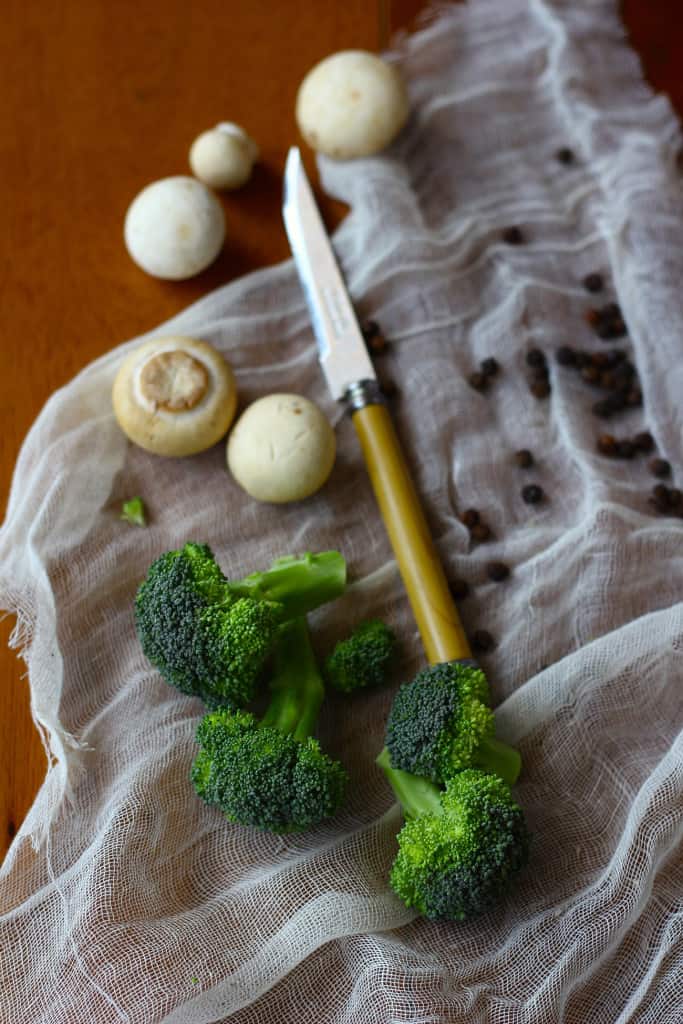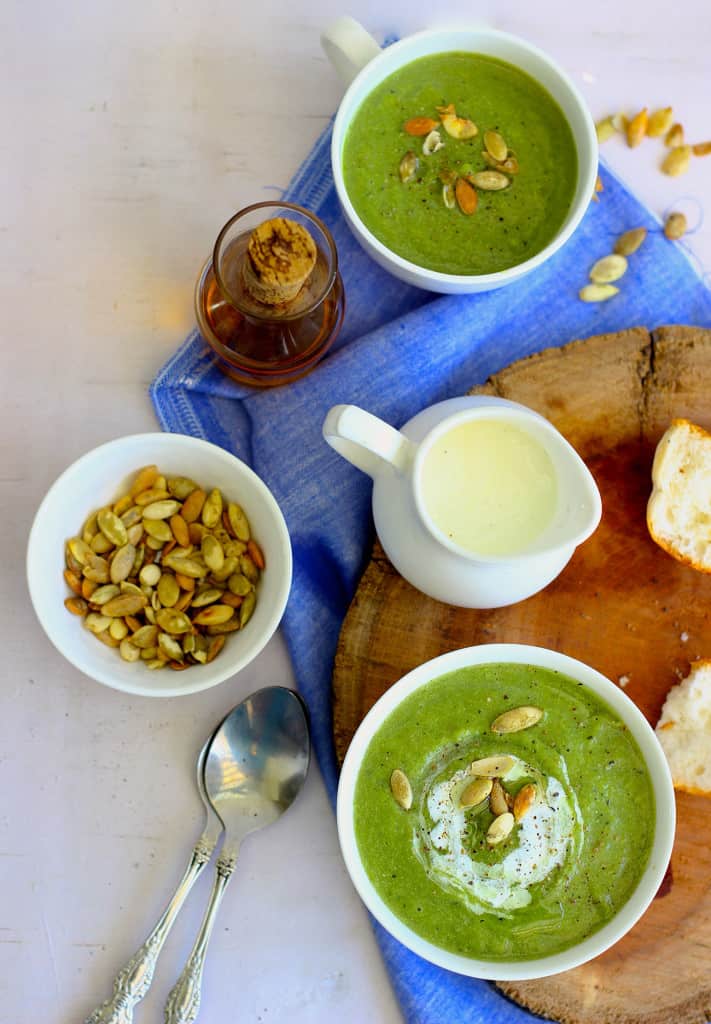 Broccoli and Mushroom is a match made in heaven. When stirred up in soup with the subtle flavor of garlic and peppercorns, they make a delicious soup. We avoid adding cream to our everyday soups. Instead, a small cup of milk is added to get the desired creaminess. If your are planning a vegan or no dairy soup then skip adding milk to the soup. Simply, puree the soup, reheat and serve warm. The topping of virgin olive oil, toasted pumpkin seeds and slice of warm bread on the side makes Broccoli and Mushroom Soup picture perfect for the cold winter evening.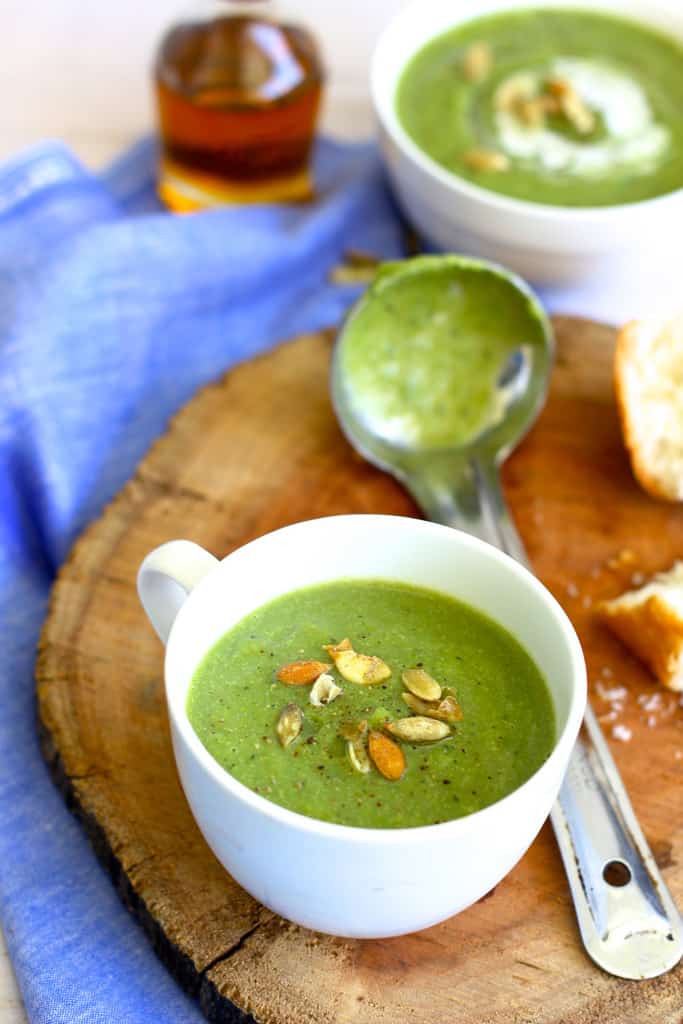 Learn how to make Broccoli and Mushroom Soup in few simple steps: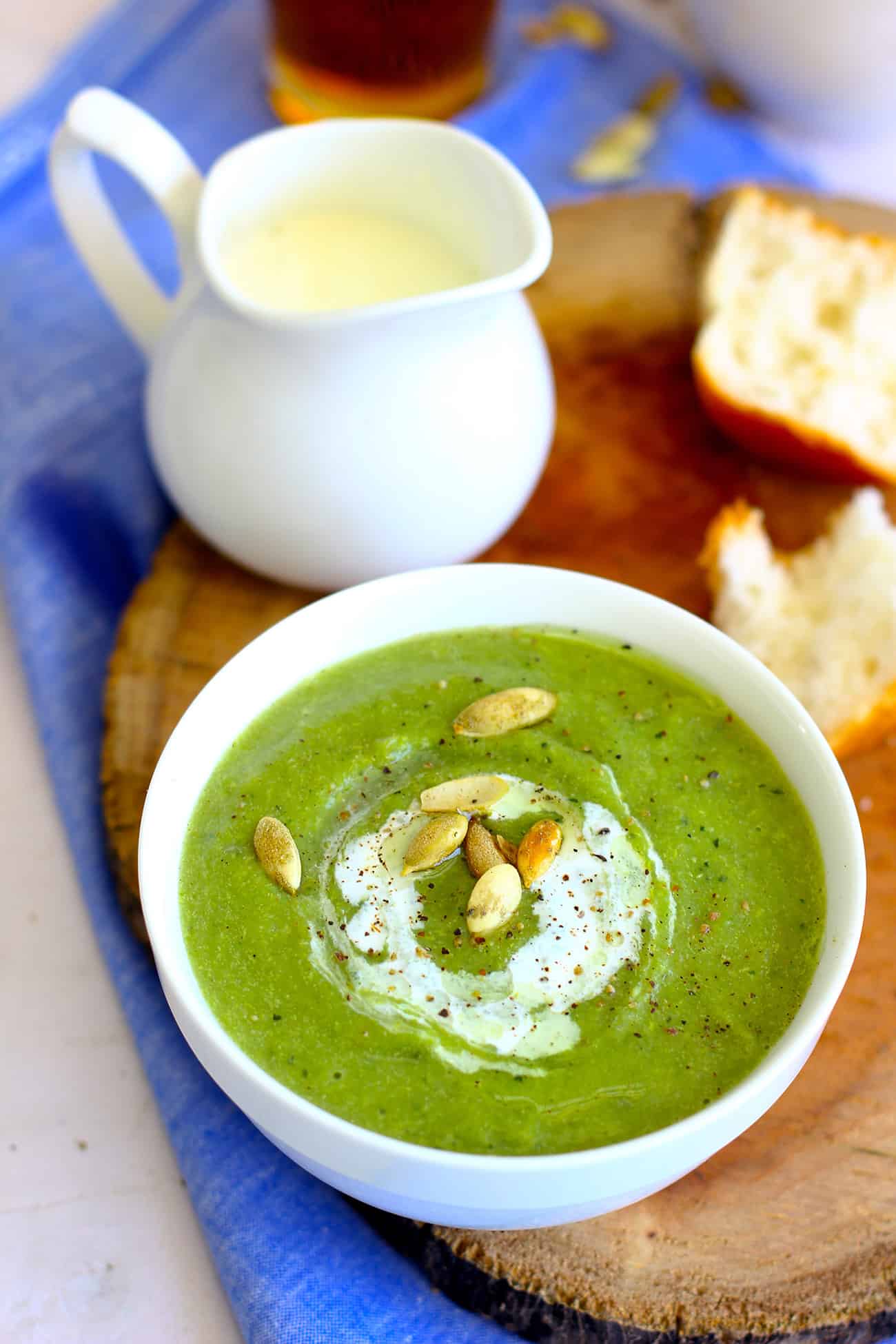 Broccoli and Mushroom Soup
2016-01-29 01:46:52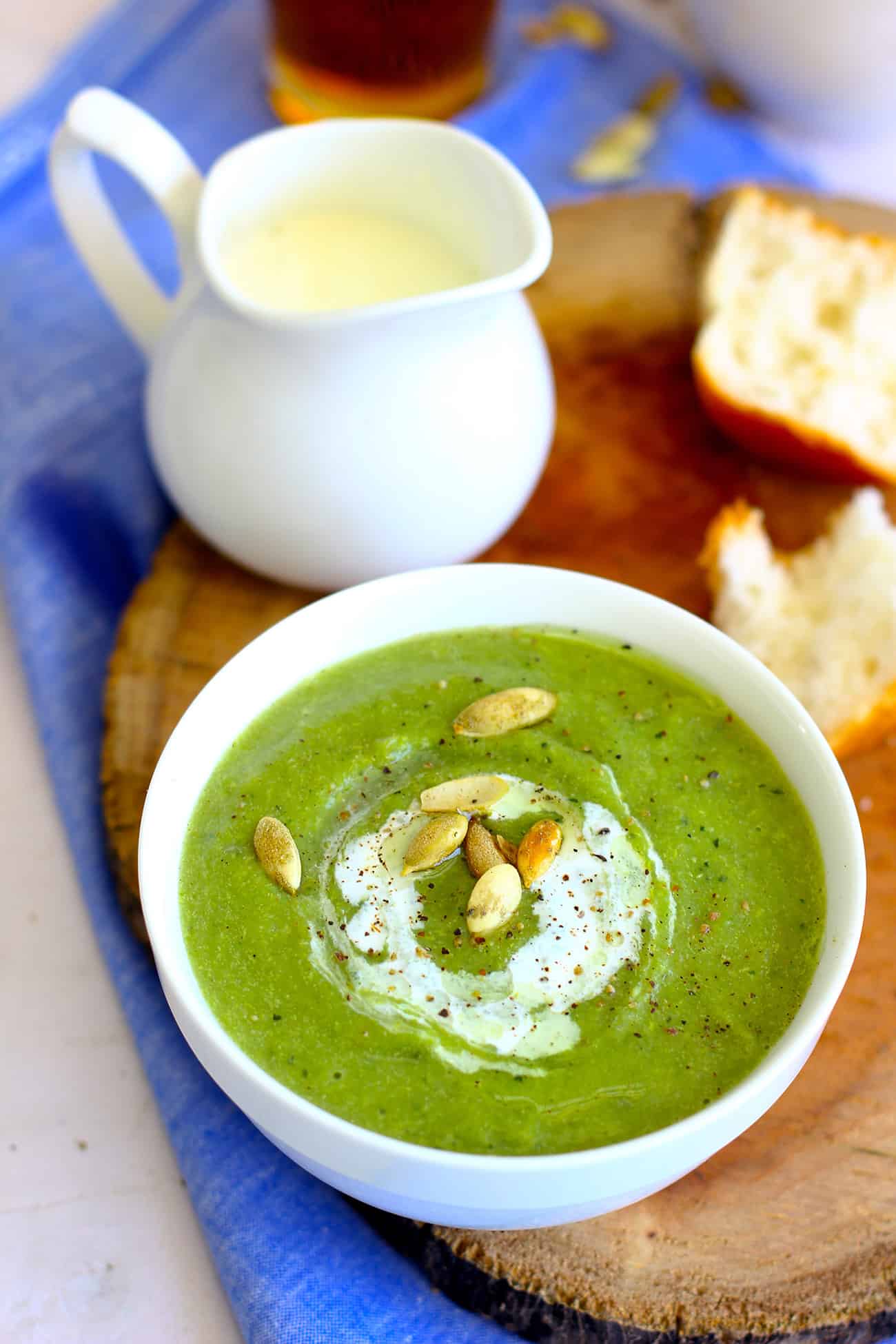 Serves 4
1 large-size broccoli cut into florets
5 - 6 button mushrooms
1 medium-size onion chopped
3 - 4 cloves of garlic
2 tsp olive oil
1 tsp cumin seeds
1 tsp black peppercorns
2 Cup vegetable stock or water
Salt to taste
1/4 Cup milk
Chop mushrooms into cubes and set aside.
Heat oil in a saucepan over medium heat.
Add cumin seeds and peppercorns. Once these start to crackle, add chopped onion and garlic.
Saute for few seconds or till onion turn translucent. No need to brown the onion.
Next add the chopped mushroom and saute for 3 - 4 minutes.
Add the broccoli florets. Saute the vegetables for about 2 minutes over medium heat.
Add warm stock or water and salt to taste. Stir to combine.
Let the soup simmer over medium heat till vegetables are cooked through and the liquid has reduced to almost half the original amount. Then turn off the heat.
Let the soup cool down. Using food processor or blender puree the soup to a smooth consistency.
Strain the soup with a sieve. Once again transfer the soup to the same saucepan and turn on the heat.
Bring the soup to the boil once and add milk. Stir to combine. Adjust seasoning. Let the soup simmer for few more minutes.
Serve Broccoli and Mushroom Soup warm topped with toasted pumpkin seeds
Fun FOOD and Frolic http://www.funfoodfrolic.com/
Comments
Leave a Comment