Gluten Free Masoor Dal Cutlet Recipe is a satiating party appetizer or teatime snack with a crisp exterior and soft kebab like texture underneath. The term cutlet defines a flat croquette of minced meat, nuts, or pulses, typically covered in breadcrumbs and shaped like a veal chop. There are no second thoughts about cutlet being not deep-fried. The crunchy outer layer is the disguise for mouth melting layer inside. And needless to say, the cutlet is always accompanied by a delectable relish to compliment the flavors. There is undoubted snack food comfort in dunking hot cutlet in chilled dressing. On certain evenings a bowl full of cutlet paired with a refreshing dip and a glass of chilled beer is all you need to compensate for a mundane day. At times when you want to let go of the calorie count meter and indulge in a sinful food experience, then cutlet fits well into the picture.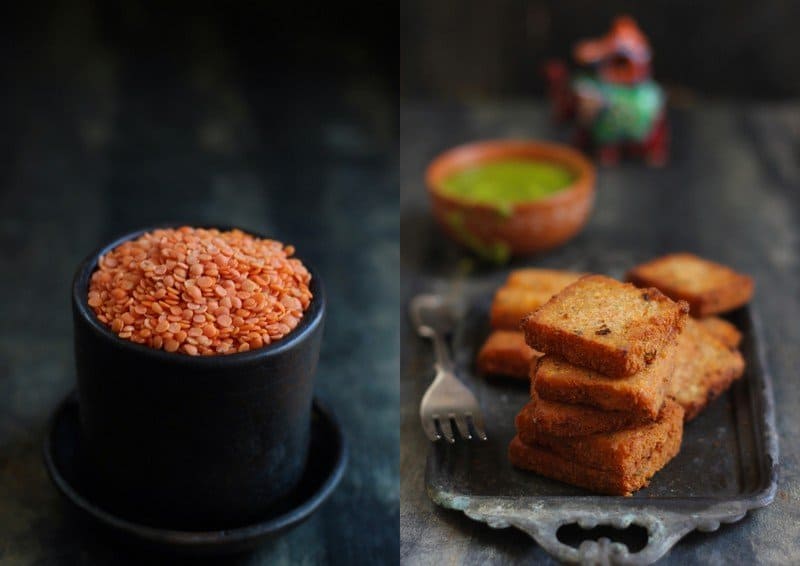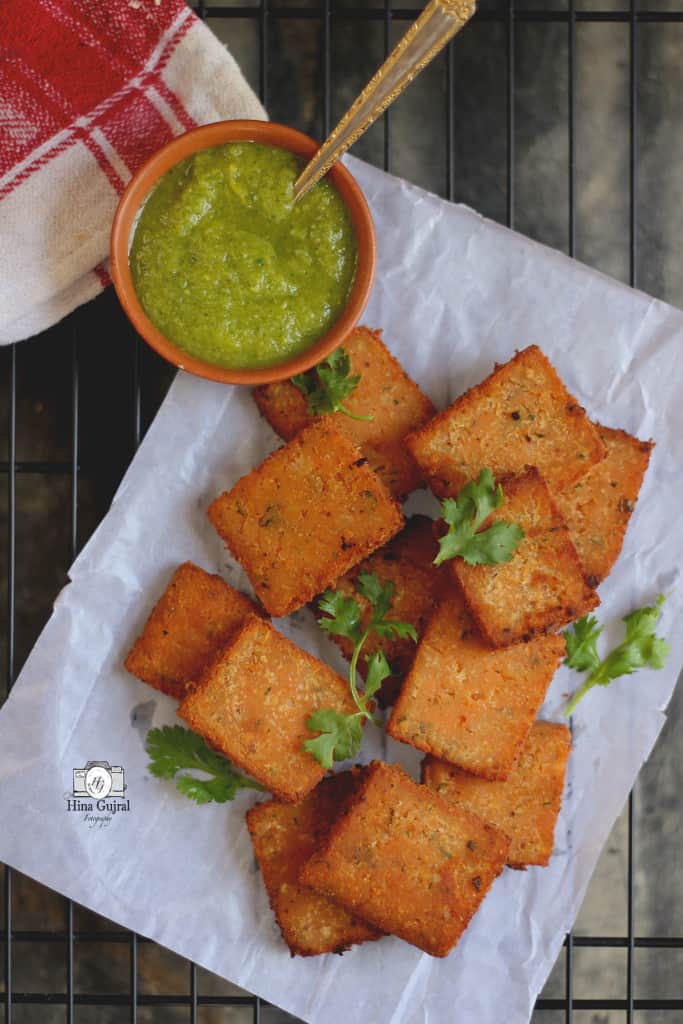 Masoor Dal Cutlet is prepared with pink lentils, hence making it a fantastic gluten-free appetizer choice. These Masor Dal Cutlets become our in-house special party appetizer since New Year eve's get together. That was the first time I tried the recipe inherited from a distant aunt. No doubt it stole the limelight from the dinner table. The bold dhaniya – pudina chutney (coriander and mint chutney) was the perfect choice of accompaniment for the Masor Dal Cutlet.
On one of the occasions, I served these Masor Dal Cutlets heaped with tomato salsa and green chutney. The combination was a delightful symphony of flavors and also a fuss-free finger food. The trick to storing Masoor Dal Cutlet for more than a day is not to fry it, simply shape the cutlet and store in an airtight container in the fridge. For a pre-planned jamboree ate home or potluck dinner parties, a large batch of Masor Dal Cutlet prepared well in advance, always comes handy.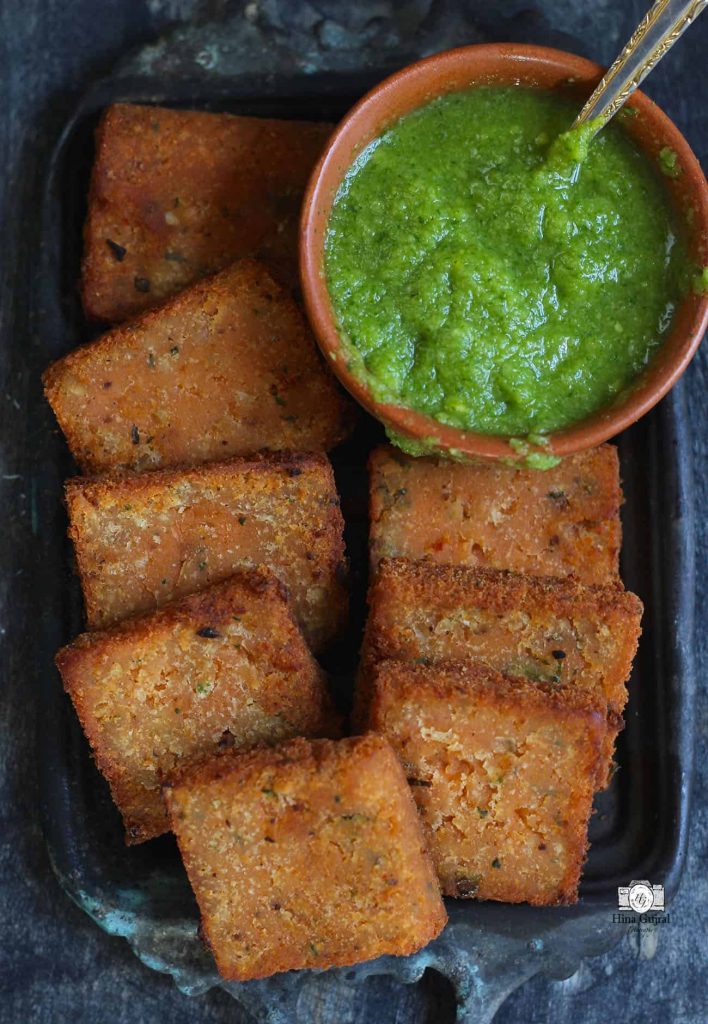 For more such fun recipes in your life, follow along on Facebook, Instagram, or subscribe to our Youtube Channel.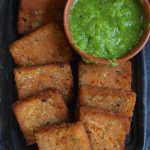 Gluten Free Masoor Dal Cutlet Recipe
2015-09-22 10:06:29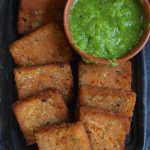 Gluten Free Masoor Dal Cutlet Recipe is a satiating party appetizer or teatime snack with crisp exterior and soft kebab like texture underneath.
Ingredients
1 Cup masoor dal
2 medium size onion fine chopped
half a bunch of coriander fine chopped
1 tsp ginger garlic paste
2 green chili fine chopped
1 tsp cumin seeds
1/4 tsp asafetida
1 tsp red chili powder
1 tsp Garam Masala
1 tsp amchur (mango powder)
2 tbsp cooking oil + 1/3 Cup oil
Salt to taste
Instructions
To prepare the Masoor Dal Cutlet, soak the dal for 15 - 20 minutes in enough water.
Meanwhile fine chop the onion, coriander and green chili. Keep aside.
Drain the soaked dal in a colander, make fine paste of masoor dal in mixer using less than 1/4 cup of water.
Heat 2 tablespoon oil in a heavy bottom pan. Add cumin seeds and asafetida. Roast for few seconds till seeds change color.
Next add half of the chopped onion and fry till onion turn golden brown in color.
Add the masoor dal paste in the pan, roast over low heat stirring continuously till it turns light brown in color. Dal is ready when it eaves sides of the pan and all the moisture is evaporated.
Transfer to a bowl. Let the dal mixture cool down little bit so that it becomes easy to handle.
Add remaining chopped onion, garlic paste, green chili, coriander, spices and salt in the roasted dal. Stir to combine.
Grease a baking tray ( buy it here ) or large plate with little oil.
Evenly spread the dal mixture in the tray with 1/4 inch thickness.
Let the mixture set in the tray at room temperature or keep in the fridge.
Once mixture is nicely set, cut into equal shape squares.
At this stage, these cutlets can be stored in the fridge.
Before serving, heat 1/3 Cup oil in a frying pan ( buy it here ). Once oil is heated, shallow fry the cutlets till golden brown on each side.
Transfer fried cutlets to a plate lined with oil absorbing paper.
Serve Masoor Dal Cutlet warm with chutney.
Fun FOOD and Frolic http://www.funfoodfrolic.com/