Jamun Masala Soda is one of the best summer drinks. It is all natural colour, no preservatives, gluten-free, vegan and 100% tasty. Jamun Masala Soda is one of the best things that happened this summer. And probably one of the easiest way to manage the abundance of Jamun.
This year the summer in Delhi is nothing but cruel. It is hard to keep calm and find food inspirations. Everything around seems dull and melting. And that explains the reason for more and more drink recipes making it to the blog these days. This summer, to deal with the heat in my kitchen I am staying away from the stove top as much as possible and concentrating on no-cook or minimal cook recipes. They are the lifesaver. Whether it be cold salads, drinks, chutney or light curries – all of these are the highlight of my summer menu.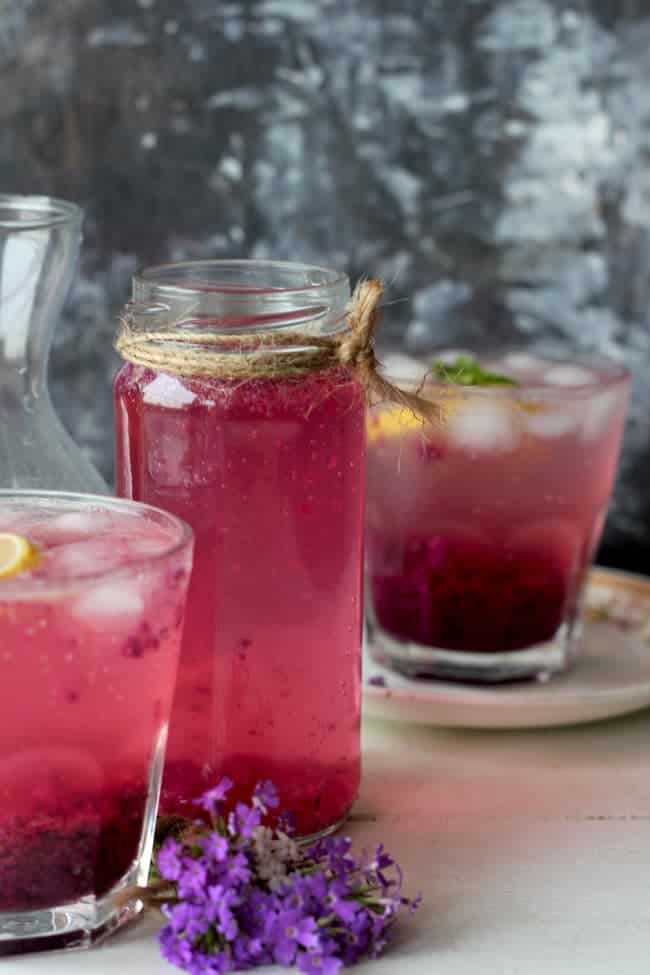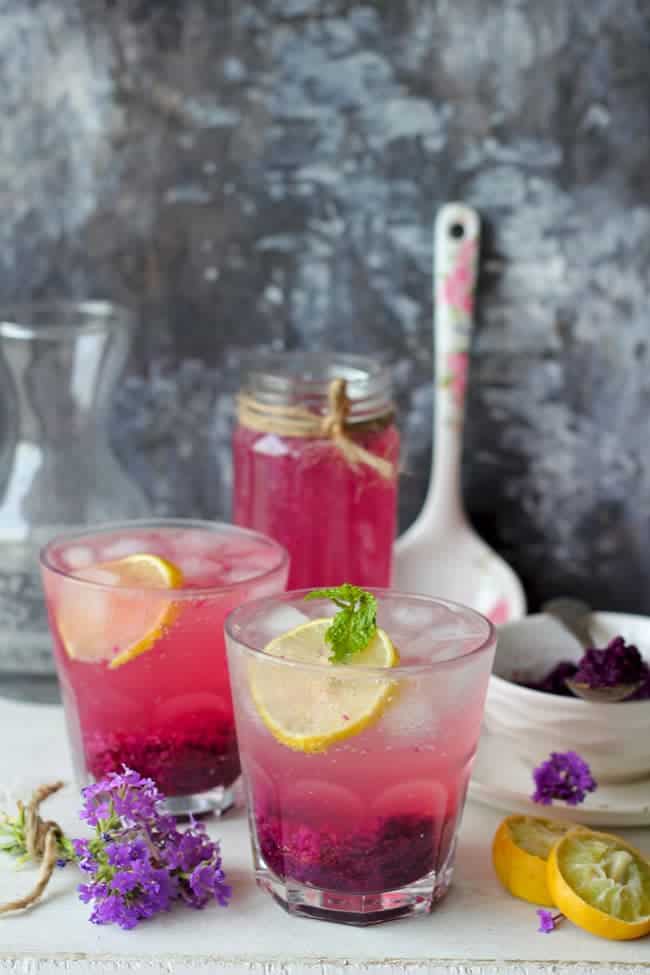 Here are few best regional Indian summer drinks that are 100% gluten-free, vegan and free of any artificial flavourings. More importantly, each of these drinks is loaded with tons of health benefits and nutritional goodness:
With every new season, I try to work with seasonal ingredients. Something that will mark my memory and taste buds forever, like a simple Spring Onion Raita, Bhune Tamatar Ki Chutney, Jamun Frozen Yogurt or Jamun Masala Soda. This way my everyday plate is loaded with the flavour and colours of the season. Otherwise, life during summer is just too boring with only squashes and gourds to cheer you up.
I love Jamun for their piquant flavour, vibrant hue, and a fibrous texture, and they shine when paired with contrasting flavours such as spices and lemon. All you have to be creative with the crimson shades of the fruit. Jamun needs a little touch of spices and salt to be transformed into a refreshing, hydrating summer drink. And I must confess the Jamun Masala Soda Recipe is inspired from the famous Sparkling Blueberry Lemonade. While in India, we do not get blueberries that easily and cheaply. So it is better to get creative with the berry that is local and available in abundance – Jamun.
You can prepare the same recipe with blueberries or any other seasonal berry as well. The combination of fresh berries, lemon and spices jazzed up with soda is an absolute knockout summer drink. This Jamun Masala Soda is all natural colour, no preservatives, gluten-free, vegan and 100% tasty. How many more reasons you need to bookmark a recipe?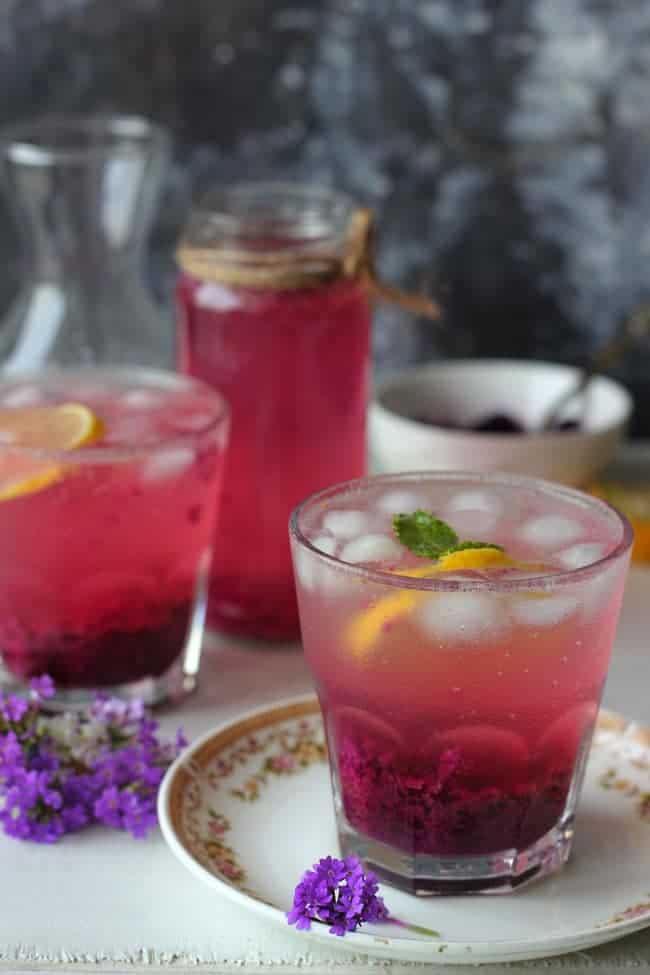 For more such fun recipes in your life, follow along on Facebook, Instagram, or subscribe to our Youtube Channel.
If you try this recipe and love it, please leave a comment and a rating. This helps us grow and reach many other food lovers like you, who are looking for a perfect tried and tested recipe.
Jamun Masala Soda | How To Make Jamun Masala Soda