This is a guide to instant pot terminology and cooking modes you should know to use an instant pot like an expert. These terms are helpful to understand instant pot recipes in a better way.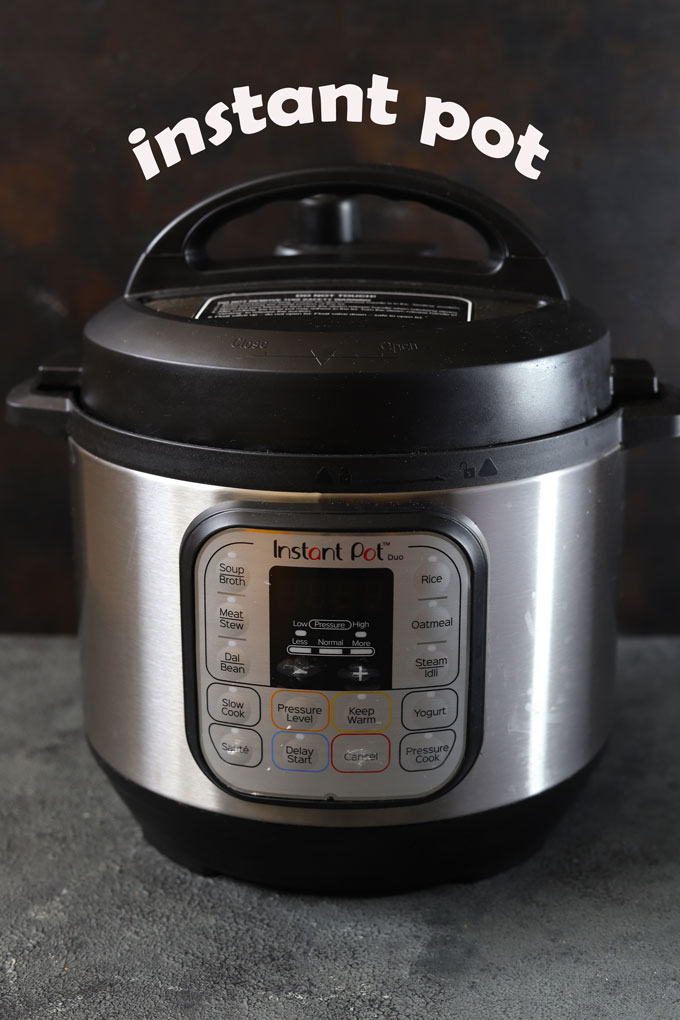 Unlike electric or stovetop pressure cooker, an instant pot works in a peculiar way. When you are a beginner or a novice user of an instant pot it is all very confusing and intimidating.
Hence, I highly recommend you start with my Instant Pot 101 Guide for Beginners before understanding the terminology. From getting started to knowing how to use its different functions, you will be a pro in no time!
Here is a list of the most common Instant Pot Terminology, or abbreviations, you will come across in my Instant Pot recipes collection and while using the gadget on a daily basis.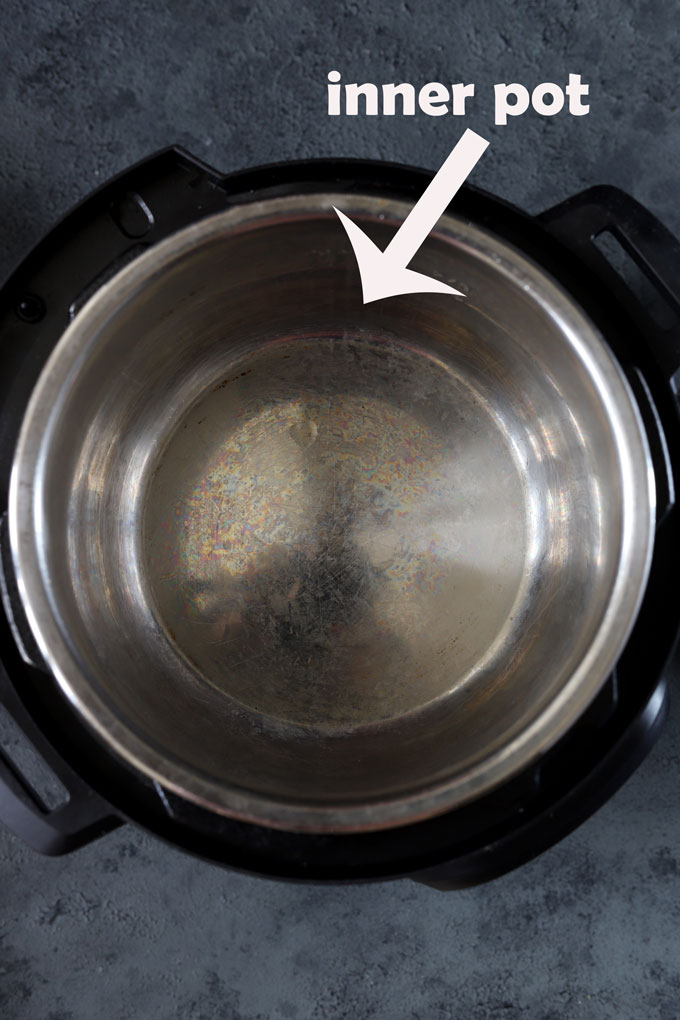 IP: Instant Pot
Inner Pot: The stainless steel cooking pot
Lid: The opaque lid to seal the instant pot
Glass Lid: A transparent glass lid that comes to cover instant pot in case to avoid spluttering, splashing while using the SAUTE mode.
Trivet: It is a stainless steel stand on which you can stack something for steam cooking.
PC: Pressure Cooker Mode
SC: Slow Cooker Mode
HP/Hi: High Pressure
LP/Low: Low Pressure
Steam/Pressure Valve: A whistle like knob in the lid of an instant pot.
The Pin: Float Valve). It is located right next to the pressure valve on the lid.It pops up once the pressure is built inside the instant pot.
Sealing Ring: You place it underneath the lid which locks in pressure and steam. It is not removed regularly except for cleaning.
Venting: It is the term for releasing the steam by moving the steam valve to VENTING position.
Sealing: It is the term for sealing the steam inside the instant pot by moving the steam valve to SEALING position.
QR: Quick Release. This term means that you can manually release the steam quickly by moving the steam valve from SEALING to VENTING position.
NR: Natural Release. As the name suggest, let the steam slowly and naturally release from the pot without touching the steam valve.
PIP: Pot-In-Pot. When you're cooking multiple dishes stacking multiple pots inside the Instant Pot.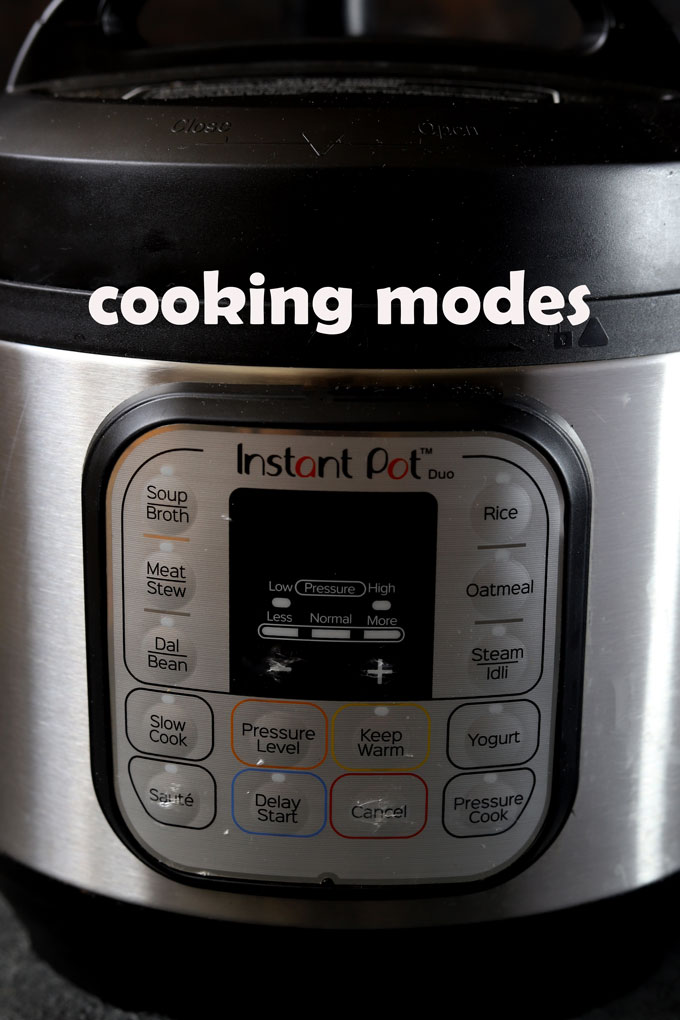 Instant Pot Common Cooking Modes Terminology
SAUTÉ – Yes, you can sauté food in your Instant Pot just as you would in a pan while controlling the time and heat. It is one of the most commonly used instant pot function.
PRESSURE COOK/MANUAL – This setting exactly works like a pressure cooker. The temperature, pressure levels, and cooking times can be controlled through the operation keys on the control panel. Read about my thoughts on instant pot vs pressure cooker.
SLOW COOK – Slowly cooks the food from 1 hour to 8 hours. In this mode, an instant pot works like a slow cooker.
SOUP/BROTH – For a gentle simmer mode or to avoid rigorous boiling use SOUP mode. It is perfect for cooking soups, clear broth, or Indian Kadhi.
MEAT/STEW – Best for cooking large cuts of meat at high pressure. I use it for cooking mutton curries, and lentil stew.
RICE – This program cooks on low pressure, and is best used for white rice or any other grains like quinoa, brown rice, red rice etc. Many instant pot models have a separate multigrain function for cooking other grains.
BEAN/CHILI/DAL – Using this program results in different doneness levels for beans. You can use it for cooking Indian dals, rajma masala, or other lentil curries.
PORRIDGE – Use the mode for a porridge/congee/khichdi/oatmeal/sweet dalia that contains a mixture of grains
CAKE – This high-pressure mode creates a very moist, dense cake such as cheesecake.
STEAM – Always use the steam rack/trivet to elevate food above the water.
YOGURT – The mode is for fermenting milk when making yogurt, or for pasteurizing milk. It is one of my favorite and frequently used modes in an Indian kitchen.
DELAY START – It delays the cooking time before the program starts. Like, if you want to start the cooking mode after 1 hour.
KEEP WARM – The Instant Pot switches to this mode "automatically" after the cooking time is done.
If you are new to Instant Pot cooking, my best advice is to start with simple recipes. Check out a few of my favorite instant pot recipe collections.
If I have missed anything in this Instant Pot Terminology guide, feel free to mention the same in the comments below and I will try my best to include it in this post.
Subscribe to our weekly newsletter or follow us on Instagram, Youtube for video recipes.