Whenever I am baking with whole wheat I have this satisfaction of baking healthy though I am always confused between this popular debate between All Purpose Flour V/S Whole Wheat Flour, most of the bakers still testify in favor of All Purpose Flour, according to them nothing can beat end results done using All Purpose Flour but if you go by the words of healthy diet lawyers, for them All Purpose Flour is a big, "No, No!" One of naturopaths even says, All Purpose Flour is one of the 5 white poisons! (The other 4 being – sugar, salt, buffalo's milk and I don't remember the last one!), from whatever I have read and researched, I have reached to the conclusion that All Purpose Flour, being more fine and sticky puts more strain on our intestines or whatever internal organs hence there is a difficulty in pushing it out of our system, which might be harmful in the long run.
As a home baker, I always try to substitute All Purpose Flour with whole grains, especially in breads or muffins but sometimes it is inevitable to replace All Purpose Flour to get the perfect end results. Many a times my friends complain about denser texture of whole grain cakes, breads and muffins, what I learnt from my baking experience, if the right amount of moistening and rising agents are used, results are quite satisfying.
In many of bread recipes I replaced Regular Flour with Whole Wheat Flour and I used 5 gm. of gluten along with it, results were better than the readymade brown bread. Most of the population in most of the "so-called" first world countries eats white bread, pasta, pizza and cakes – a significant percentage eats All Purpose Flour on daily basis along with required amount of roughage, meats and liquids but in India not a significant percentage of population abide by regular physical exercise regime and also most of us does not follow healthy and balanced diet, so it becomes difficult to digest All Purpose Flour.
The little trick I do at home is, before serving the whole grain goodies I never tell that I have used whole grains for baking, after 2 – 3 pieces are gulped and relished than I share this little secret that it is been made of Whole Grains, this way people does not have make any assumptions about the taste of the whole wheat cakes or breads.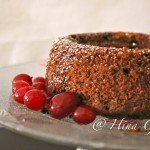 Whole Wheat Coffee and Chocolate Cake Recipe
2015-10-02 01:01:40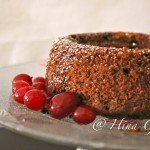 Whole Wheat Coffee and Chocolate Cake Recipe is a simple and healthy cake recipe prepared with whole wheat flour.
Ingredients
225 gram whole wheat flour
3/4 Tsp baking powder
1/2 Tsp baking soda
¼ Tsp salt
100 gram unsalted butter, room temperature
200 gram plain sugar
2 eggs
2 Tbsp instant coffee powder steeped in 2 tbsps warm milk
150ml buttermilk
1 tsp pure coffee extract
100 gram dark chocolate, chopped
Instructions
Preheat the oven to 170C. Line the sides and base of a 7″ round tin with parchment paper.
Sift flour with baking powder, baking soda and salt. Keep aside.
Cream the butter and sugar in a large bowl. Beat in eggs one at a time, followed by the coffee extract & steeped coffee.
With beater on low add the flour and buttermilk alternately in three lots. Stir in chopped dark chocolate.
Bake for 40 – 45 minutes till golden brown on top, and the tester comes out clean. Leave in tin for about 30 minutes.
Overturn the cake out gently on rack, and remove the lining. Turn it back on another rack.
Let the cake cool for about few minutes.
Serve Whole Wheat Coffee and Chocolate Cake with fresh cream.
Fun FOOD and Frolic http://www.funfoodfrolic.com/