Jaipur is one of those metro cities in India which never fails you when it comes to food. The local cuisine of the place has so much to offer that one can never get bored. But over the years as a traveler, I was certainly tired of Chokhi Dhani and the similar places serving Rajasthani dishes in a particular manner. So during my recent trip to Jaipur, I decided to ditch Chokhi Dhani or any conventional touristy eat out places. Instead, we followed the suggestions from our Instagram family about best restaurants in Jaipur.
Our list of best restaurants in Jaipur is far from boring and serves food that would surely gratify your taste buds. These new age restaurants in Jaipur has a global appeal to them. Each of them has something unique to offer and to make it to the list of my favorite restaurants in Jaipur.
If you are ready to experiment with the new flavors and try something offbeat then I highly recommend these 5 best restaurants in Jaipur. I guarantee these best restaurants in Jaipur will never disappoint the food lover cum traveler in you.
Here are 5 BEST Restaurants in Jaipur
1) Tapri Central: This lively tea cafe is definitely the talk of the town. Within a year it has become one of the most happening places in Jaipur. And why not? This easygoing little place serves home-style quick grub without a major wound to your wallet. The interiors are comfy with a view of city's skyline and the menu is the best blend of Indian and fusion flavors. The USP of the Tapri Central is the garam-garam chai served in a desi style. The place has a fun, friendly and comfy vibe to it.
Must Try – Dal Pakwan, Cheese Shots, Maggi, Red Bull Iced Tea and of course the tea.
Address: B4 E, 3rd Floor, Surana Jewellers, Opposite Central Park, Prithviraj Road, C Scheme, Jaipur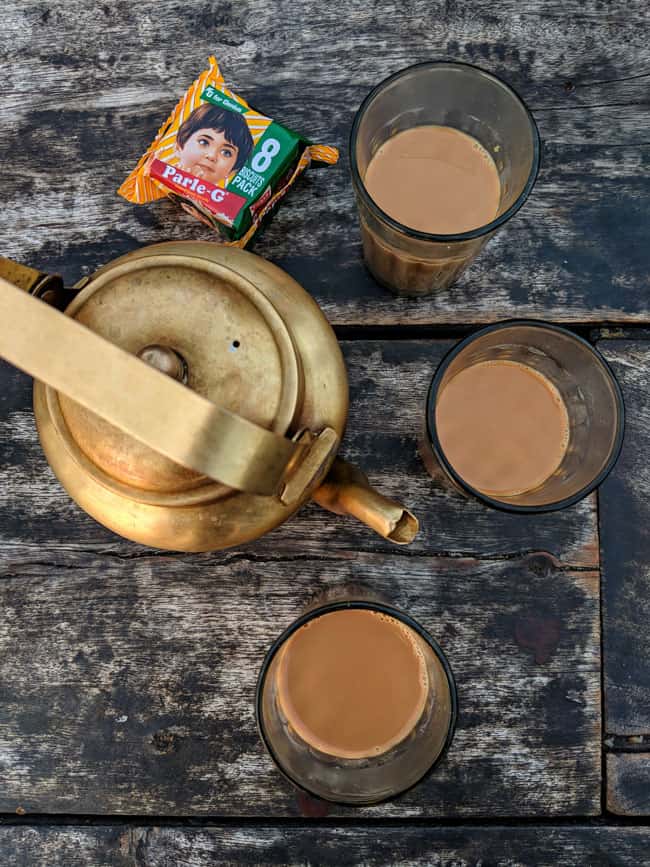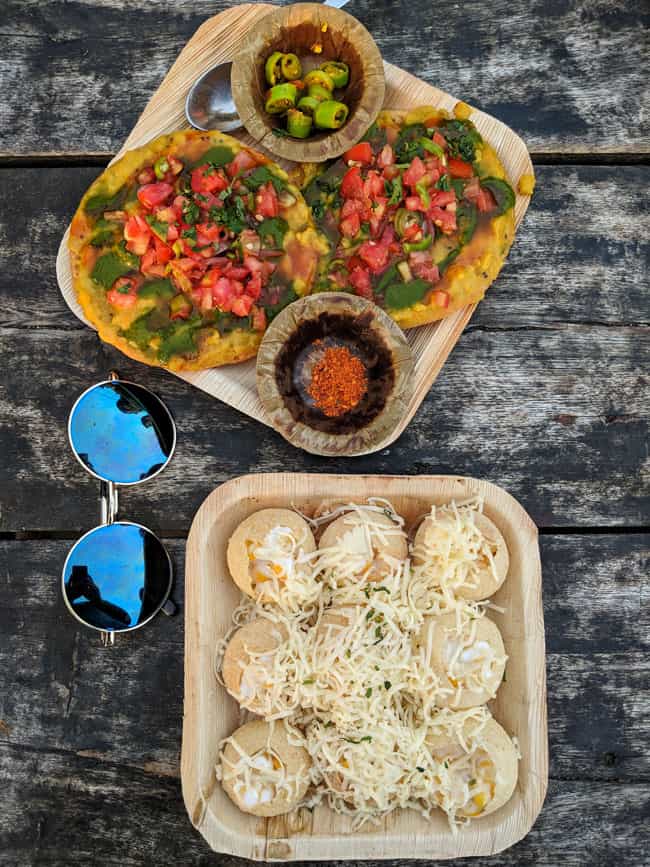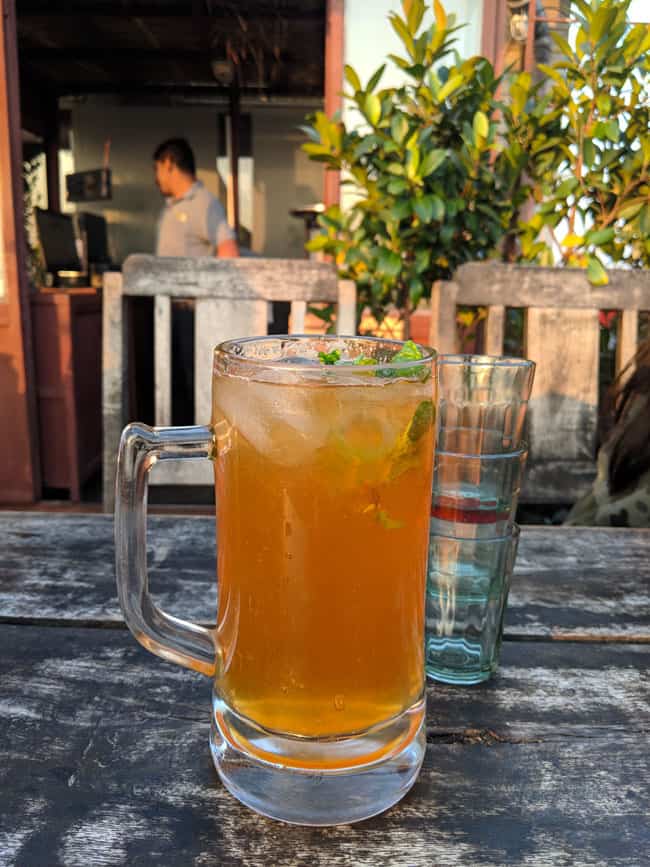 2) Curious Life Coffee Roasters: If you are a coffee lover, like me, then you must visit Curious Life in Jaipur. A quaint cafe in the most happening neighborhood of Jaipur serves the best coffee in town. If you don't believe my words, try it once. And I am sure you will be hooked forever. The moment you enter this cafe the aroma of brewed coffee would please your senses. If that is not tempting enough, try their waffles and sandwiches. Neeraj Sheoran, an ex-army man is among a growing set of independent roasters who are letting customers experience India-grown coffee at its best.
Must Try – Waffles, Sandwiches/Panini and of course the coffee.
Address: P 25, Yudhisthir Marg, Near Deer Park, C Scheme, Jaipur.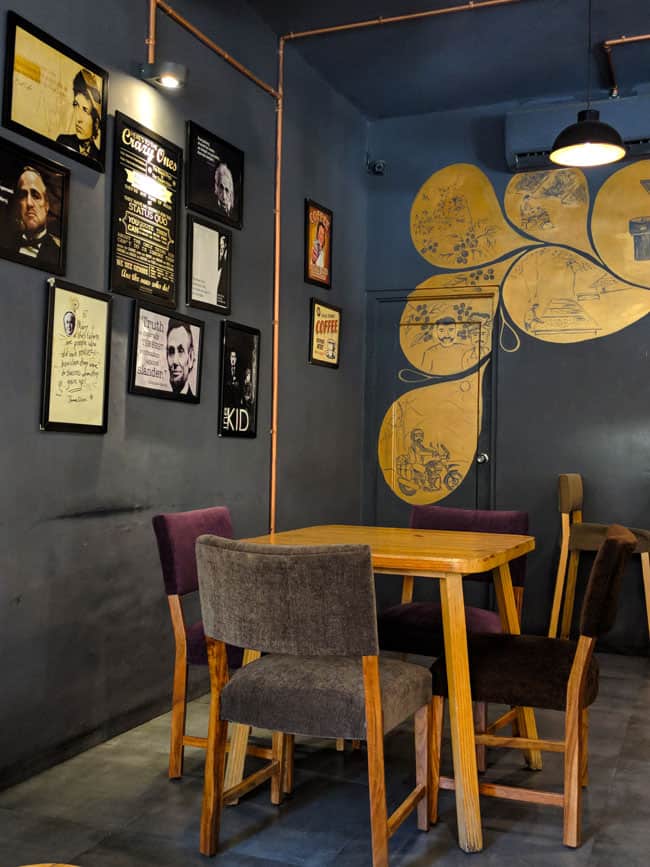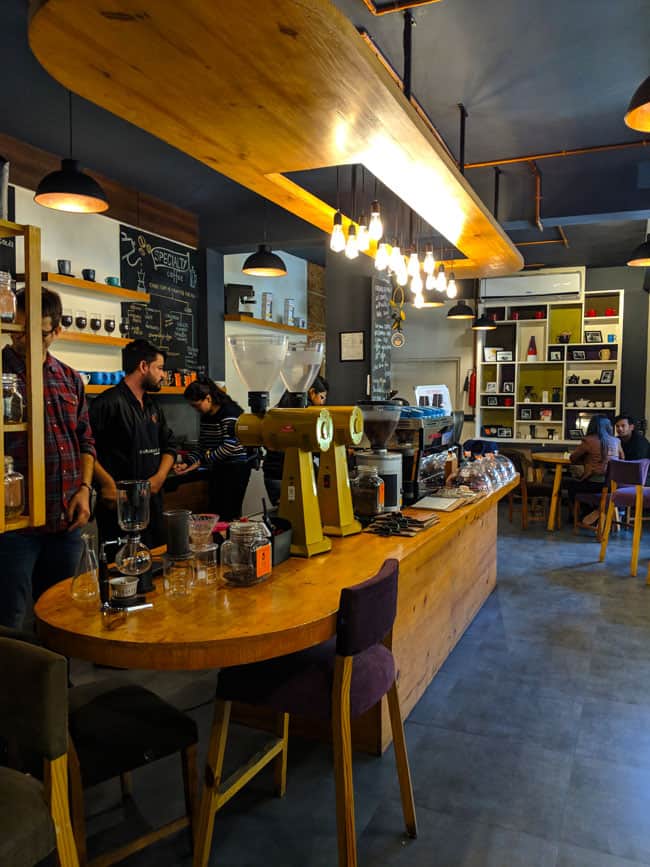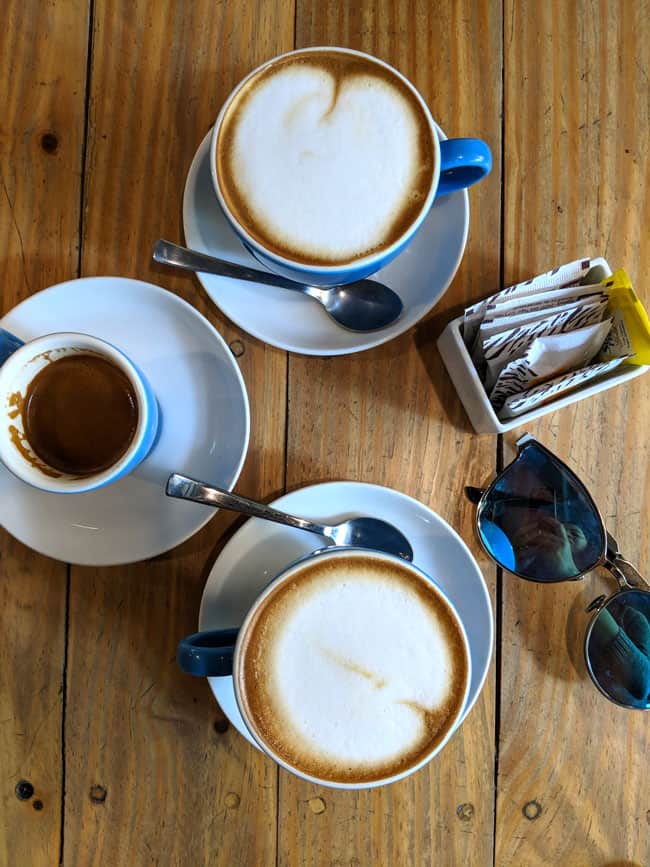 3) Spice Court: If you are craving some authentic meat dishes from Rajasthan such as lal mass then the Spice Court is the restaurant for you. The restaurant serves the best Rajasthani meat curries in town. Also, try the Keema-Bati. It is another version of the Dal-Bati where flour rounds are fried and stuffed with a spicy keema-mix. But beware the food is really high on spices so brace yourself beforehand to get the taste of Rajasthan via the spicy route.

Must Try – Lal Maas, Keema-Bati
Address: Achrol House, Jacob Road, Civil Lines, Jaipur
4) On the House: This place has a simple ambiance and a popular continental menu. But what makes it unique is the good food. For the first time in my life, I tasted so delicious paneer steak. On The House is the best example of how one can make only good food a unique selling proposition.
Must Try: Paneer Steak, Alio Olio Spaghetti
Address: E -145, Ramesh Marg, Durgadas Colony, C Scheme, Ashok Nagar, Jaipur.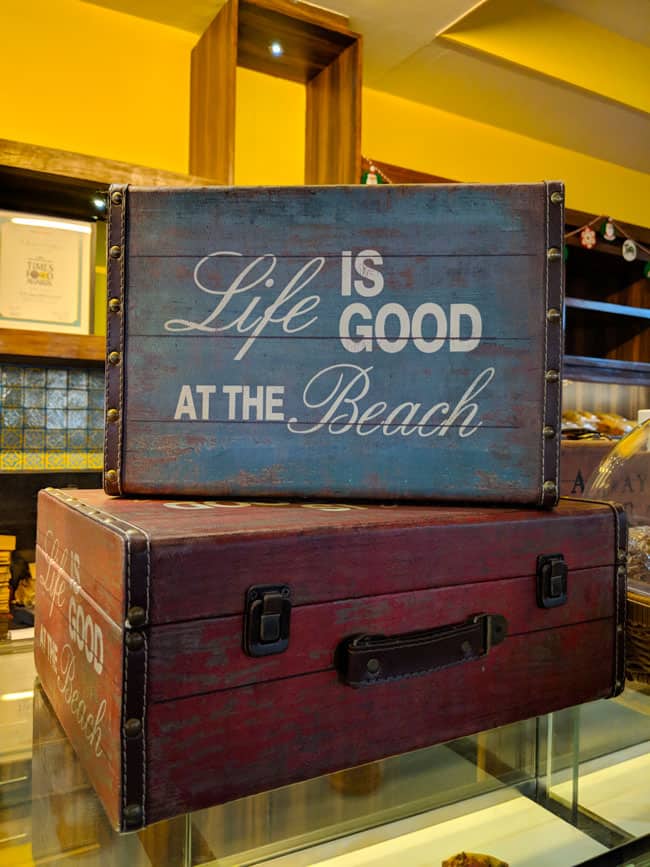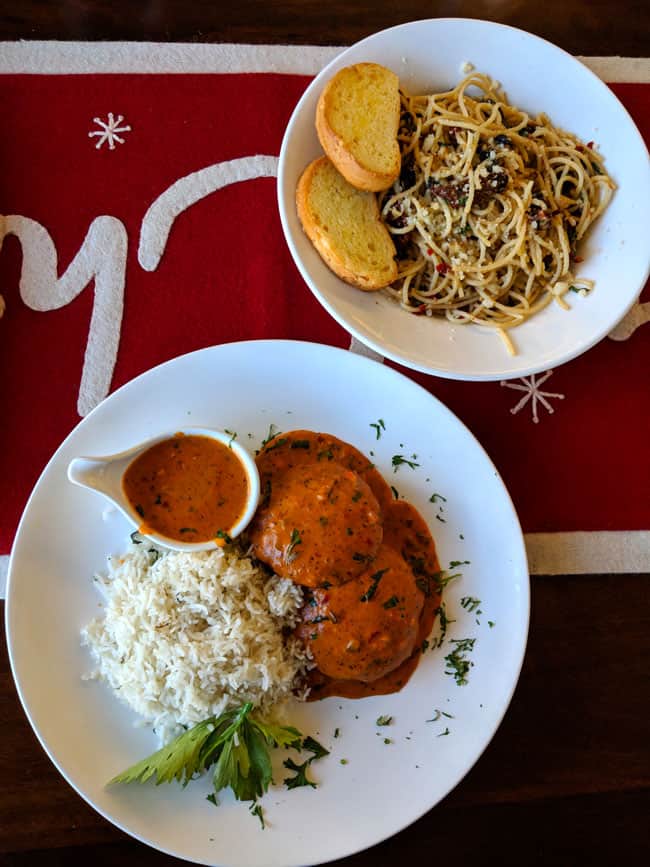 5) House Of People: If you plan to head out for a drink, there are some places that are especially captivating in the evening. One of my favorites is HOP – House of People. The place endeavors in elegant ambiance with groovy music and live band performances.HOP has three different areas dedicated to a cafe, a pub, and a rooftop lounge. The sitting at the upper deck will give you a beautiful lit up view of the city. The food and the drinks are totally up to the mark.
Address: Las Vegas Hotel, A1, Sehkar Marg, Bais Godam, Central Jaipur.