Mooli Ki Kadhi is one of the best summer curry recipes. It is light on the stomach, big on flavours and requires your minimal time near the stove. Yes, we are already thinking of gloomy summer days ahead. And started working on summer recipes such as Mooli Ki Kadhi. For a day, give a miss to your regular Kadhi and try this version. It has the unique pungent flavour of radish plus it is 100% gluten and onion/garlic free. In our Kumaoni dialect, we call it Mooli Ki Jholi. In our everyday conversation, we commonly use the term jholi for kadhi. And the consistency of Kumaoni jholi is on a thinner side like a shorba or jhol. Perfect to mop steamed rice with it using your fingers.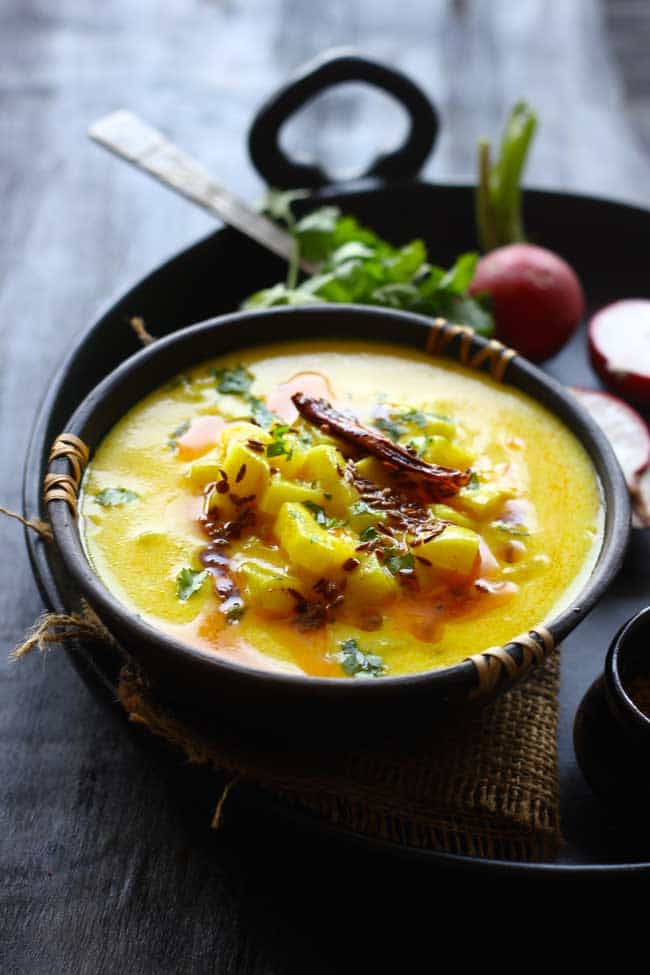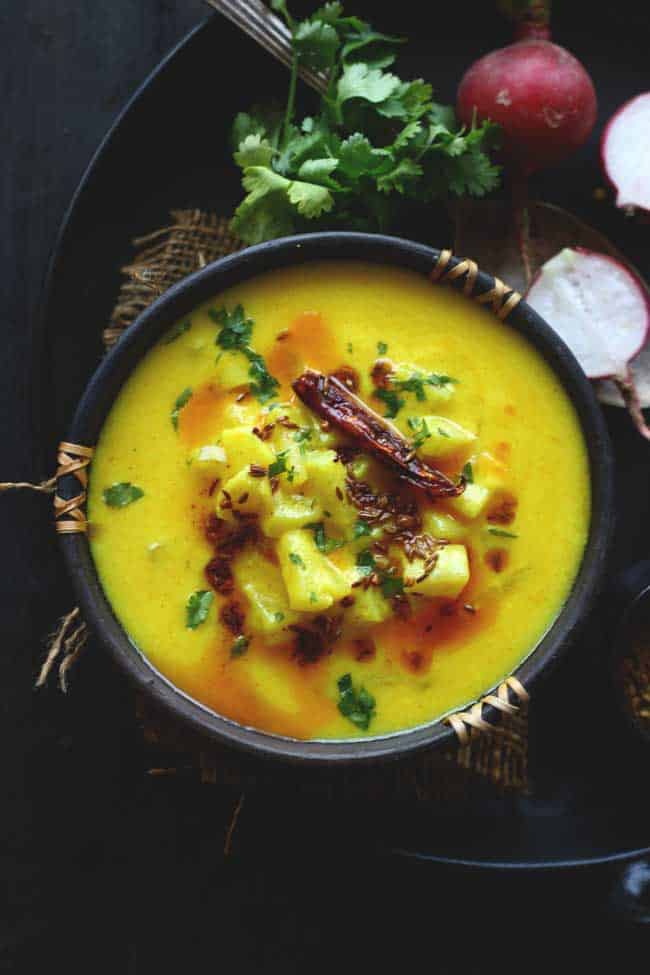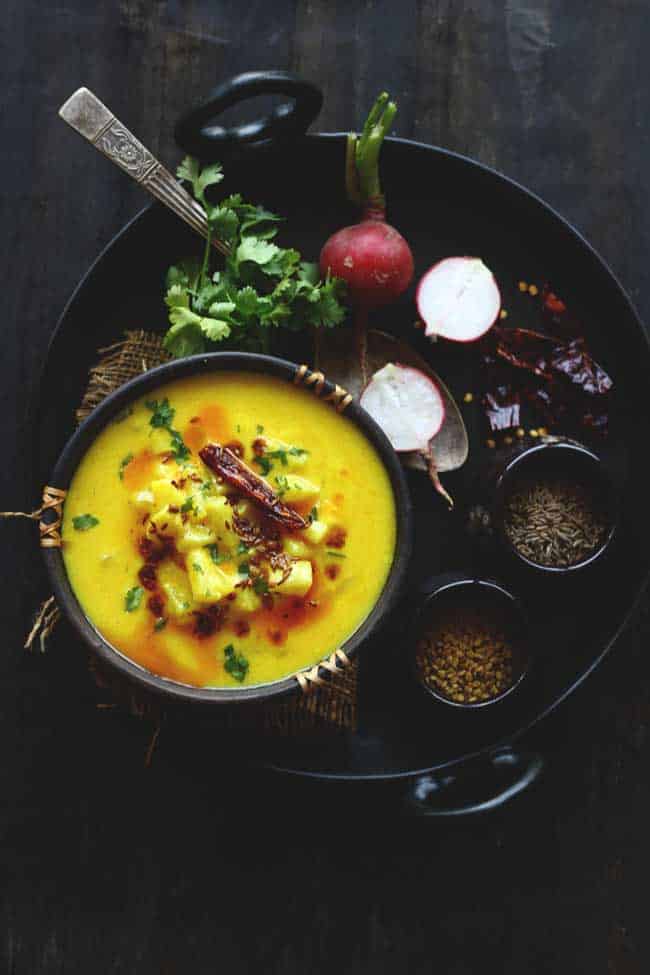 This twist on the regular Kadhi Pakora makes a delicious vegetarian meal. If you love greens like I do, step forward and add those tender green leaves of radish into the Kadhi. They add lovely taste and texture to the Kadhi. I often add radish greens into my everyday yellow dal. And like spinach (palak) they give altogether different dimension to the dal. Though in my family nobody uses radish greens in curries except making a simple stir-fry out of them. I must tell you that the flavours of this Mooli Ki Kadhi are intriguing. There is a slight pungent tone of radish, hint of bitterness coming from fenugreek seeds, sourness of yoghurt and the spiciness of red chillies. Wow! these days one rarely find so many complex flavours in one curry.
Another reason for my curry excitement? Because we are doing this series called 'curries of India' on our Instagram feed. We try to share the yummy goodness in form of Indian curries with our Instagram followers. There's curry, curry, and more curry. It's an orgy of comfort food at its photogenic best. And if you are a curry lover too, tag me on Instagram @funfoodandfrolic and use #curriesofindia. Until then try this Mooli Ki Kadhi and let us know via your comments and emails how it turned out.